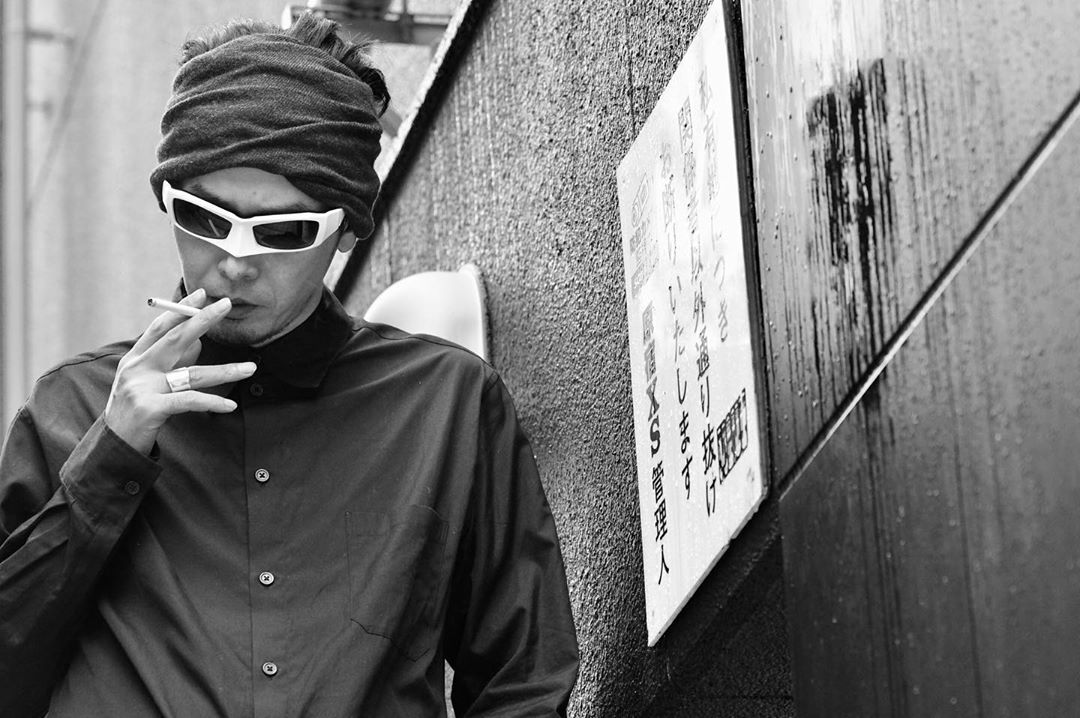 The Best Japanese Eyewear Brands
The best Japanese eyewear brands are legends. That's because they are in a league with the world's finest purveyors of glasses and sunglasses. Therefore, we feature top designer eyewear brands from Japan here on the FAVR platform – just like we did with eyewear from Italy, France, America, Austria or Germany. After all, it's our mission to showcase the most premium eyewear labels from across the world.
.
---
.
Try on the latest glasses from Japanese eyewear brands online here:

>>> Click here for more glasses from Japanese eyewear brands

>>> Click here for more sunglasses from Japanese eyewear brands
---
When it comes to optical manufacturing, Japanese eyewear brands are cultivating one of the longest traditions on the planet. The hotbed of Japanese eyeglasses manufacturing is the Fukui region. This area in the west of the country was originally known for its rich agriculture. Especially rice that expert breweries turn into premium sake.
Things changed in 1905 when Gozaemon Masunaga initiated the production of eyeglasses in Fukui. Initially, eyewear production aimed to provide extra income for farm workers during the winter season. But when Masunaga established a guild system to help masters of the optical trade establish their own workshops, eyewear manufacturing kicked into high gear.
This turn of events not only marks the beginning of one of the best Japanese eyewear brands, namely MASUNAGA. It also established Fukui as one of the world's top three manufacturing hotbeds of eyewear. Right next to China and Italy. Even today, companies located in Fukui produce a whopping 97% of Japanese-made optical eyewear frames.
Made in Japan – craftsmanship at its best
Speaking of eyewear 'Made in Japan': Many of the world's leading brands trust Japanese craftsmanship when it comes to manufacturing. Especially precise and lightweight titanium frames. The reason is simple: Japanese eyewear brands in the town of Sabae, Fukui region, created the world's first optical frames from titanium in 1981. They had to master a difficult and precise machining process to mold the lightweight and anti-allergenic metal. Ultimately they succeeded, so now Japanese titanium is considered among the world's best.
Another advantage of Japanese eyewear brands is their openness towards new styles and fashion impulses. Japanese fashion is influential. Whether it's the latest streetwear looks, pop culture influences or understated designer fashions crafted for the runway – the best Japanese eyewear brands keep things interesting with new, inspiring and stylish products.
So which stylish design is right for you? You're in the best place to find the answer.
Glasses from the best Japanese eyewear brands – try them now!
Are you ready to meet the best Japanese eyewear brands? The FAVR platform is your exclusive (digital) window into the entire world of eyewear. And by that we mean all countries known for their optical traditions. So with this in mind, our database holds a lot of different glasses. But here's the good news: Navigating the FAVR platform is super easy: Just click here to find our selection of optical frames. Next, you can browse our full-fledged sunglasses line-up.
As a special tool, we've also developed a technology that lets you try on the frames directly. We call it the Virtual Try-On tool, a real FAVR special! Just fire up your webcam and see what a frame looks like directly on your face. Easy! Now, without further ado, here are the best Japanese eyewear brands.
Japanese excellence: The best Japanese eyewear brands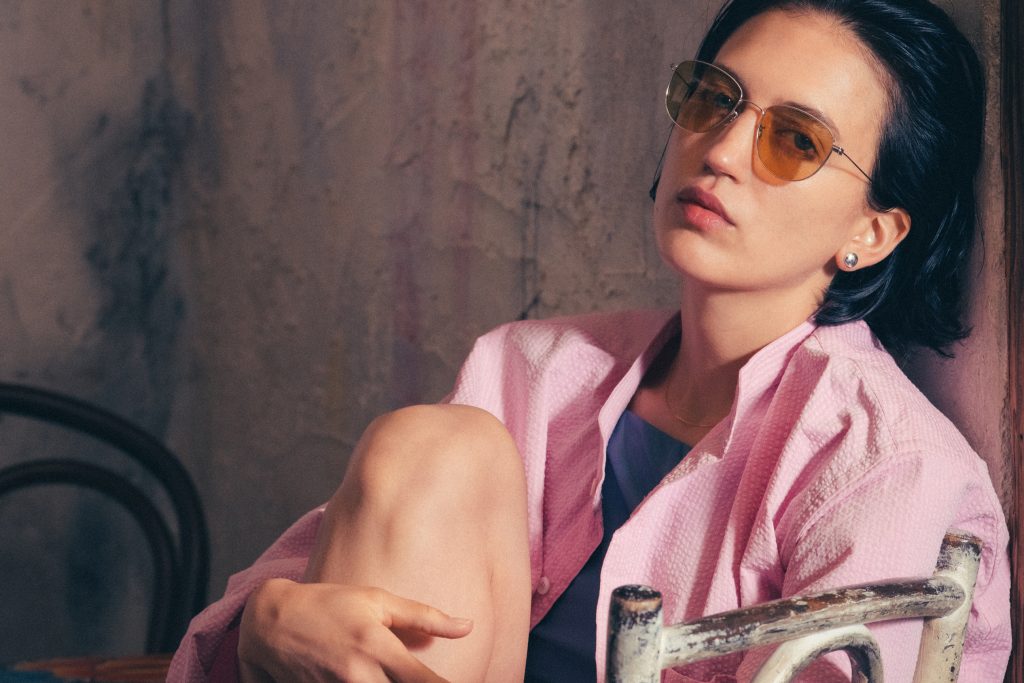 When Japanese eyewear brand EYEVAN releases new collections, the optical world is watching closely. With roots going back to the year 1972, the company has become a fixture in the Japanese brand landscape. EYEVAN first made a big splash in 1985 when Hollywood actors and celebrities such as Madonna and Lady Diana wore its sunglasses. Since the successful relaunch in 2013, EYEVAN has continued its winning streak across the globe. The secret: Classic designs injected with a healthy dose of zeitgeist.
While fashions may change, EYEVAN still designs and also manufactures all frames in Japan. The small batch production relies on the finest raw materials. Additionally, traditional Japanese craftsmanship ensures a high level of quality, supplemented by the latest high-tech machinery. Plus, the marketing includes ultra-stylish lookbooks and even TV commercials that resonate with fans. In retail, EYEVAN works with select opticians and optical boutiques across the globe to serve wearers timeless elegance and fresh impulses.
---
Try on glasses from Eyevan online here:

>>> Click here for more Eyevan glasses
---
Factory 900 – Award-winning style meets traditional craftsmanship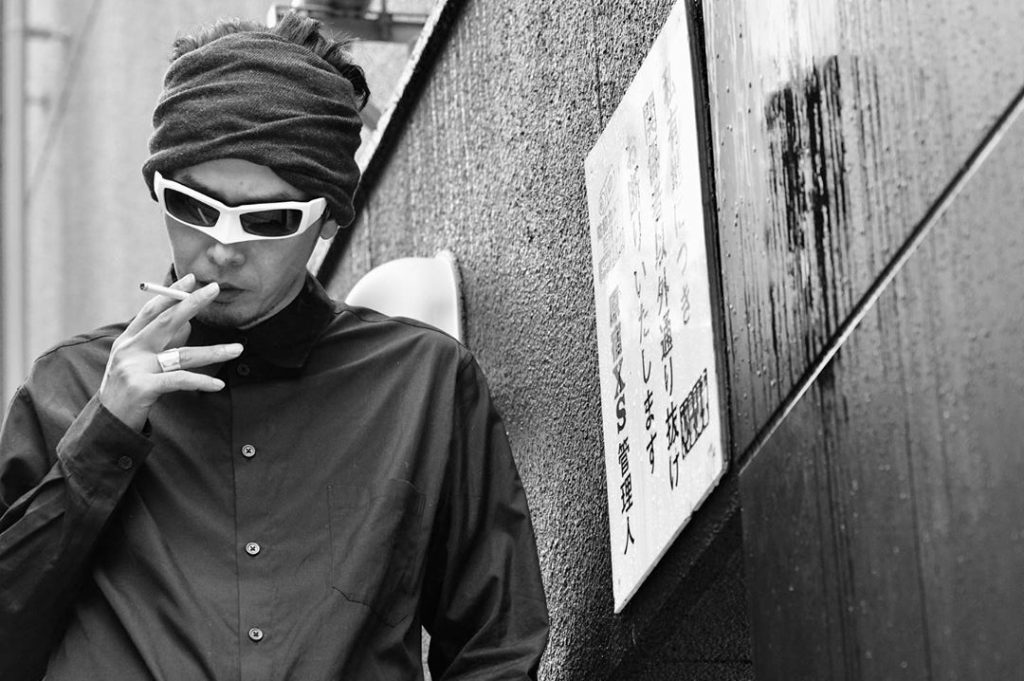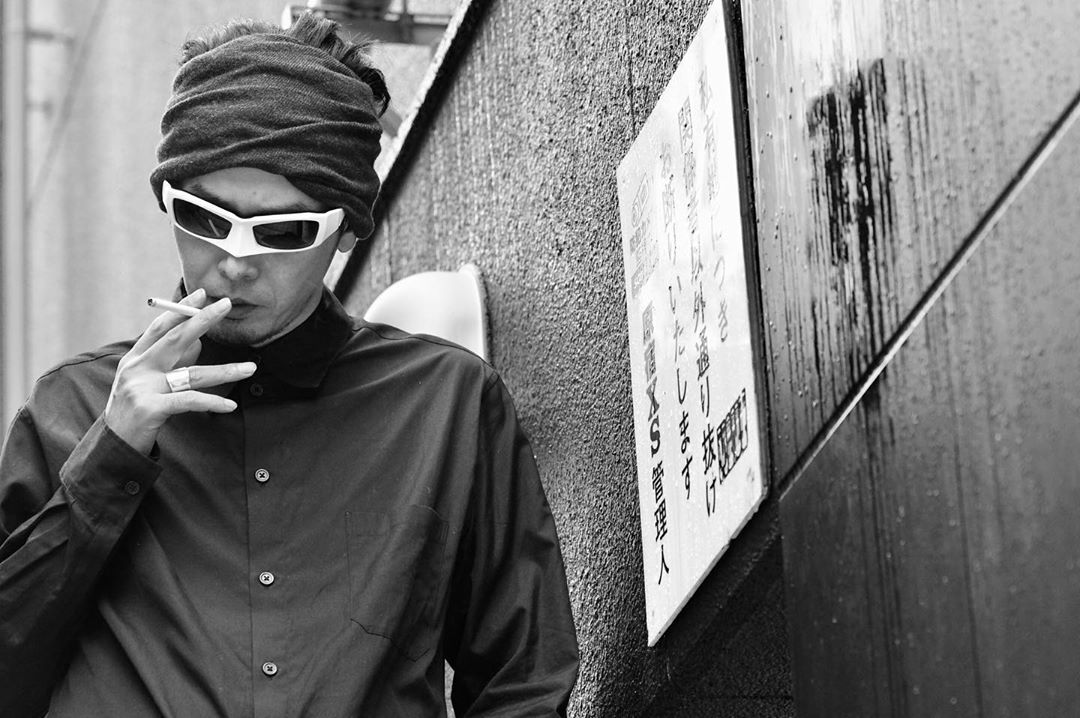 The Fukui region is home to some of the most storied Japanese eyewear brands. This elite roster includes eyewear mainstays FACTORY 900. And that's for a good reason: The company headquartered in the town of Sabae has been manufacturing eyewear in its own factory since the year 1937. The name 'Factory 900' actually refers to the government-issued number assigned to the factory back then. These historic roots provide a solid foundation to charge ahead by innovating brand-new production techniques.
Driven by the motto 'The Future of Eyewear', these techniques include a new plastic frame-forming method. It allows FACTORY 900 to create unique shapes and avantgarde designs, which count among the thickest acetate in the industry. Sculpted and three-dimensional, these equally bold and wearable designs have won numerous awards worldwide. Honors include three consecutive Japanese Eyewear Awards and two Silmo d'Or Awards so far. In 2020, the 3D-sculpted RF-064 model won the coveted iF Design Award out of more than 7200 entries for its original hinge system and unique design.
999.9 – A unique direction among Japanese eyewear brands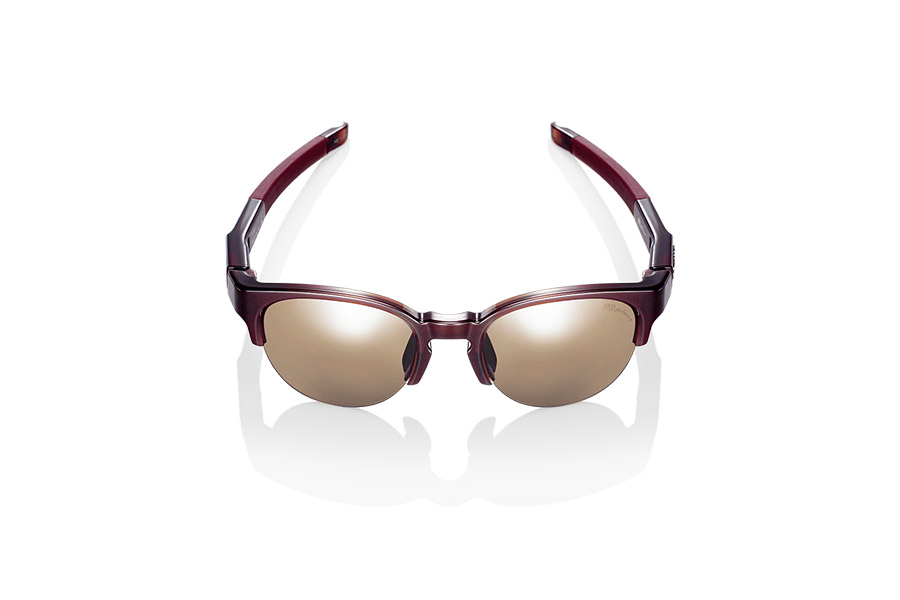 As a relatively young brand, 999.9 (pronounced as 'Four Nines') started in the year 1995. Considered one of the most design-driven Japanese eyewear brands, it started with a clear goal: To produce eyewear specifically to fit Asian faces. What's more, Four Nines set out to rethink the way eyeglasses rest on the wearer's head. Consequently, the designers eliminated all points of stress and pressure in the fit of 999.9 eyeglasses. The resulting frame designs wrap gently around the head, true to the company motto: 'Eyeglasses, pleasant to wear."
The focus on comfort informs every miniscule detail of 999.9. For instance, the nose pads are designed to cover a relatively large area of skin. This helps distribute pressure evenly to avoid marks and pain. The brand also meets the needs of allergic users by implementing antiallergenic materials such as titanium and silicone. And what about the name? The label '999.9' can be found on gold ingots as a seal of quality. It's a fitting brand title, because Four Nines incorporates only the finest acetate and metal, also within the proprietary titanium hinges.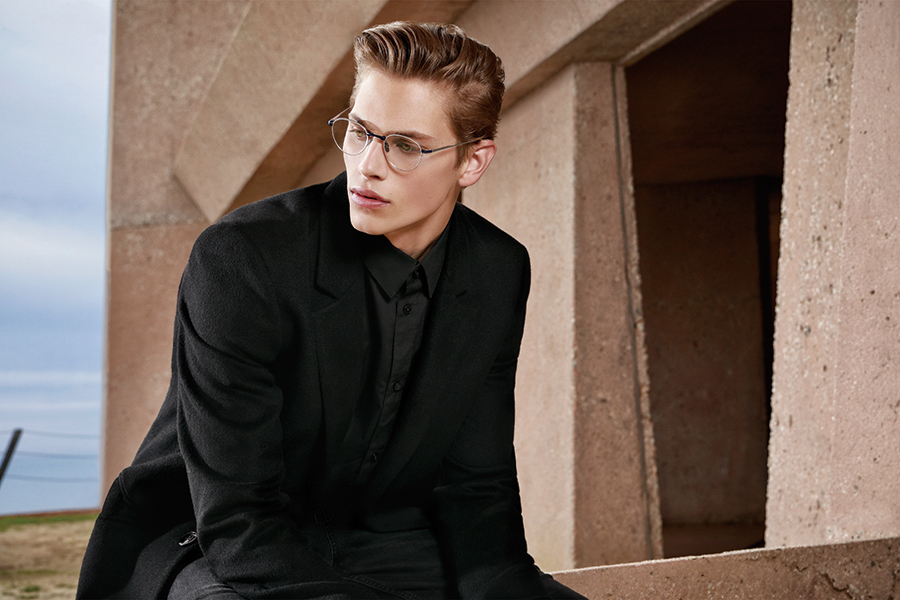 No other Japanese brand commands heritage and respect on the level of MASUNAGA. That's because company founder Gozaemon Masunaga established his eponymous eyewear brand in the Fukui region as early as the year 1905. In the process, Masunaga-san encouraged master optical craftsmen from Osaka and Tokyo to set up shop in the area. For this reason, Fukui is still home to Japan's leading eyewear factories and workshops today. And MASUNAGA continues to raise the bar with meticulous, manual manufacturing processes and finest materials.
MASUNAGA eyewear is known throughout the world for its uncompromising, unique finish. Standout features include gorgeous, hand-polished acetate, pure titanium, durable hinges and signature rivets. To no surprise, the company has delivered eyeglasses to the Japanese royal court for generations. Today, all steps toward making an optical frame still happen in-house. Impressive, because some MASUNAGA eyeglasses require more than 200 steps to completion. What's more, some international optical labels rely on MASUNAGA to manufacture their frames as a benchmark of quality among Japanese eyewear brands.
---
Try on glasses from Masunaga online here:
>>> Click here for more Masunaga glasses
---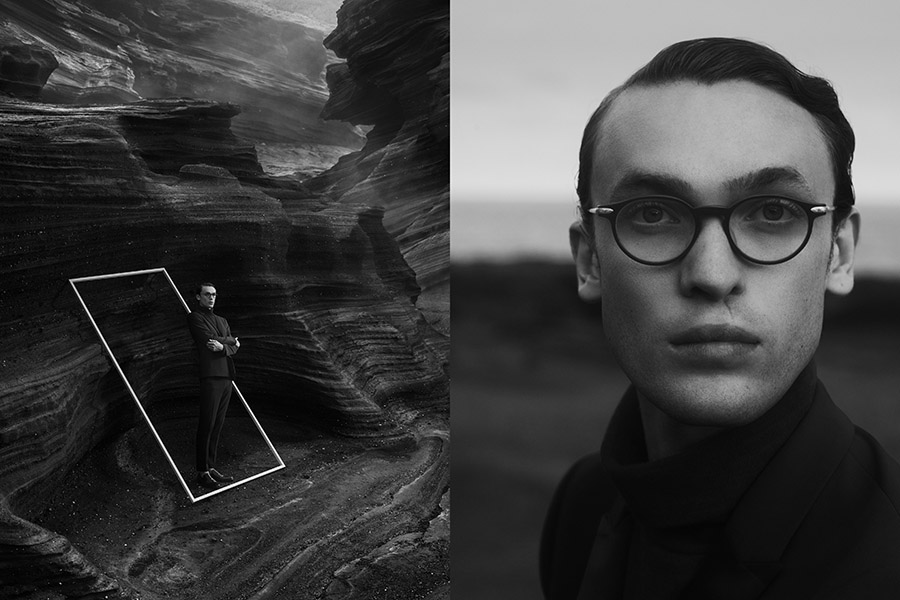 For eyewear brand MATSUDA, art and fashion are all parts of the big picture. Ever since Mitsuhiro Matsuda established the label in Tokyo back in 1967, MATSUDA has looked beyond the eyewear industry for inspiration. Major influences include a blend of architecture and fashion designs, which Mitsuhiro Matsuda connected as the first designer in the world. As a result, MATSUDA ranges among the most original designer fashion labels. True to the fashion label's name, the optical and sunglasses collections reflect a high level of excellence.
Built to stand the test of time, quality and craftsmanship represent fundamental values for MATSUDA eyewear. For this reason, every frame is crafted and finished by hand at the company workshop in the town of Sabae, Fukui region. One single luxury eyewear frame can take up to 250 manufacturing steps. Plus, the materials always range among the finest in the business. For extra value, MATSUDA designers add accents in Sterling silver and 18K gold.
---
Try on glasses from Matsuda online here:
>>> Click here for more Matsuda glasses
---
Yuichi Toyama – The new wave of eyewear 'Made in Japan'
When discussing Japan's most influential upcoming designers, the conversation inevitably shifts to YUICHI TOYAMA. With more than 25 years of experience as an eyewear designer, Toyama is equally influenced by eyewear history – and the future. As the new standard for premium eyewear 'Made in Japan', YUICHI TOYAMA proposes a unique blend of traditional craftsmanship with innovative design.
The overall style is experimental but never outlandish. And always masterful. Delicate titanium frames create the illusion of free-floating lenses. Light-colored acetate fronts collide with ultra-thin titanium wire and contrasted lenses in sunglasses that represent the state of the art in modern manufacturing. Based in Tokyo, YUICHI TOYAMA imagines his unconventional frame silhouettes with respect for eyewear design history, but a clear focus on creating something new and timeless.
Boston Club

In a list with the best Japanese eyewear brands, Boston Club cannot be missing. The name may imply an American eyewear tradition but we're talking about an original Japanese brand. This stylish fashion house was established as "Boston Club Co Ltd" in 1984 and has been gaining popularity ever since. They have been redesigning classic looks from the 80s, always true to their core. The brand has three general categories of frames: Casual and classic metal glasses, acetate frames and also flip-up frames. Don't sleep on Boston Club and check out the state-of-the art photography on their website.   
Beyond Japanese eyewear? What about Switzerland? 
There you have it! Japanese eyewear brands set the bar very high in terms of craftsmanship and quality. But then again, some other countries in the world enjoy a reputation for crafting the finest designer eyewear. The select list includes Switzerland, where artisan eyewear designers implement the precision and technique known from watchmaking into cutting-edge eyewear designs.
The Best French Eyewear – at FAVR
Let's also not forget France, where pioneers of the industry have been producing eyewear since the 1800s. Even today, the French Jura region is known as a hotbed of the optical industry, while France leads the way in terms of style and fashion. A list of the world's greatest eyewear manufacturing countries also has to include Italy. The Mediterranean country still churns out some of the planet's most refined acetate and historians believe that the world's first eyeglasses were produced there.
Eyewear from the USA or Germany
And what about Germany? Innovation and technical perfection are strong here, as German eyewear brands have pushed the boundaries of eyewear frames made from horn and wood. Last but definitely not least, the United States is a rich source of eyewear inspiration. From the cosmopolitan looks designed by visionaries in New York City all the way to relaxed but stylish California vibes. Like eyewear frames in the timeless panto style.
So yes, it's a big world out there. But not to worry, we have you covered! You will only find the most premium eyewear here on FAVR, no matter the country of origin. For starters, here are some of our current blog articles showcasing eyewear from different parts of the globe:
For instance: The Best German Eyewear Brands.
Or check out: The Best American Eyewear Brands.
Dont forget: The Best French Eyewear Brands.
And be sure to visit: The Best Swiss Eyewear Brands.
And: The best Italian Eyewear Brands.
Find the best eyewear by material on FAVR
Still looking? Can't find that perfect frame? Not sure what country or brand is the best? Perhaps try searching for your new dream eyewear by material. That way, you can find out if you are more of an acetate or titanium person. We have prepared articles with best styles in each material category. Therefore, here's our selection of eyewear across a number of different materials:
There is for instance: The Best Wood Eyewear
Tbe hottest trends in eyewear
Or also: The Best 3D-Printed Eyewear
And in addition to that: The Best Titanium Frames
Hungry for more culturally relevant eyewear brands from other countries? Try our post on the best eyewear brands from Belgium, the Netherlands and Luxembourg.