The Best Swiss Eyewear Brands
The best Swiss eyewear brands are among the best worldwide. What's more, many brands from the idyllic and progressive country in the heart of Europe are featured on the FAVR platform. That's because we have made it our mission to provide an online repository of the top designer eyewear brands from across the world. If you're interested in top notch eyewear design and manufacturing, also check out the best eyewear from Germany, France, the USA and Japan – and see how the fit you in our virtual try-on! But let's stay in Switzerland for a bit, okay?
.
---
.
Try on the latest glasses from the best Swiss eyewear brands online here:

>>> Click here for more glasses from Swiss eyewear brands
>>> Click here for more sunglasses from Swiss eyewear brands
---
Switzerland has great manufacturing skills
Speaking of premium, what makes Swiss eyewear brands so special? Switzerland already enjoys a global reputation for its fine watchmaking skills. This mark of excellence goes back to the 18th century. Back then, a Swiss goldsmith by the name of Daniel Jeanrichard planted the seeds for a flourishing watchmaking industry. It was in region known as the Jura mountains.
The Jura region is an original eyewear industry hotbed
Since then, Swiss-made watches have become synonymous with attention to craftsmanship and technical perfection. Interestingly, the Jura mountain region – on the French side – also became an early hotbed of the eyewear industry. That's also in part because Swiss watchmakers and French eyewear manufacturers exchanged their know-how.
Watchmaking has influenced eyewear
Even today, watchmaking has an influence on Swiss eyewear brands. Some directly use advanced technical processes from watchmaking to add refinement to their spectacles. One such technology is Physical Vapor Deposition (PVD) that adds a premium coating to titanium frames. Not cheap (other brands use plastic), but Swiss eyewear brands value quality over everything else.
Quality is inherent in Swiss culture
Aside from the notorious Swiss dedication to quality, brands from Switzerland are well-connected to experts from other countries. They rely on manufacturing in Italy, Germany, France, and Japan. But the eyewear always retains a certain sense of Swissness. That's also because Swiss eyewear brands are open to artistic influences and of-the-moment trends. As a result, this article also includes a lot of young and lifestyle-driven brands out of the Swiss Confederation.
So there you have it: Quality, precision, international outlook and lots of style. The best Swiss eyewear brands have it all. Will your next pair of perfect glasses come from Switzerland? That's your decision entirely. For assistance, you can use our virtual stylist called "Match My Style" to get individual style advice. Plus, you can see the frames by using our Virtual Try-On tool. Just try it out!
Glasses from the best Swiss eyewear brands – try them now!
The FAVR platform is your exclusive (digital) window into the entire world of eyewear. Also including the best Swiss eyewear brands. Basically, you have direct online access to the best glasses and sunglasses via one single search tool. You can click here to find our selection of optical frames. Next, you can browse our full-fledged sunglasses line-up.
Not finding what you're looking for? No problem! You can always narrow down your search by using filters. For instance, you can target your search by brand (e.g. "Götti"), a certain style or frame shape (e.g. "Panto") or colorway (e.g. "gold"). When you apply some of these filters, you can get closer to finding exactly what you want here on the FAVR platform. It's all about finding the best eyewear for YOU!
On that note, we've also developed a technology that lets you try on the frames you are interested in. Right away. Without leaving your home! How? By using our Virtual Try-On tool, a real FAVR special! Now, without further ado here are the best Swiss eyewear brands.
Witness the Swissness! The best Swiss eyewear brands
Bachmann Eyewear – Titanium with a finish used on Swiss watches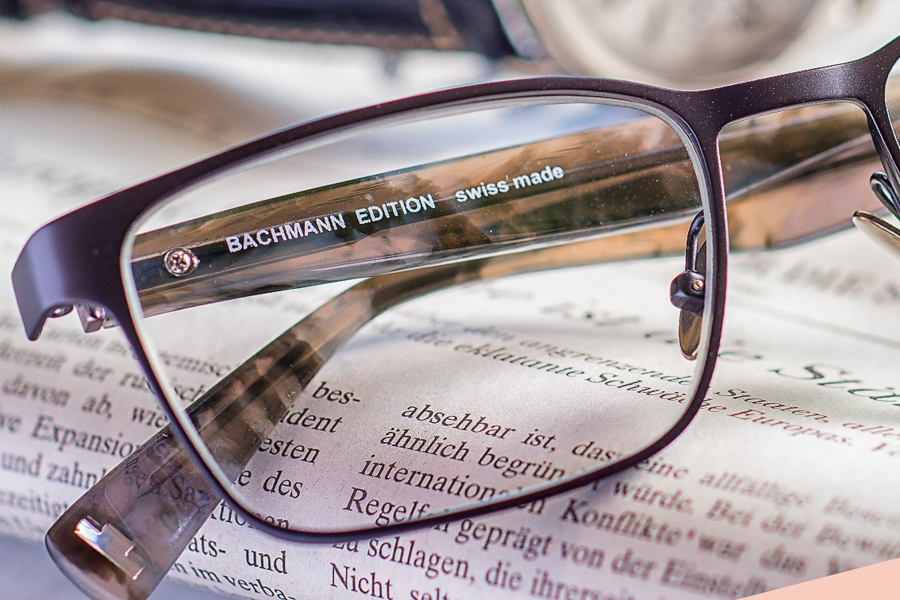 A true veteran of the Swiss eyewear business, Kurt Bachmann has seen glasses in all shapes and sizes. In 1987, he began representing some of the world's finest eyewear brands as a sales rep in Switzerland. He later founded his own import and distribution business, Bachmann Eyewear, working with exclusive labels from Japan and other eyewear industry hotbeds. So it made sense to distill his vision of premium eyewear into his own brand: In 1999, he launched BACHMANN EDITION, specializing in exclusive titanium frames defined by longevity and craftsmanship.
Speaking of craftsmanship, Bachmann's titanium frames owe their special finish to a technology also used in Swiss watchmaking: Physical Vapor Deposition (PVD) creates a unique depth of color and robust surfaces. True to the brand's mission of creating eyewear that remains relevant for a long time. Today, the selection of optical frames includes two collections: Bachman Titan features modern interpretations of classic shapes.
In the Horn Titan collection, gorgeous natural horn fronts connect to the label's signature titanium temples for an equally lightweight and fashionable finish. For that special 'Swissness', all BACHMANN EDITION frames ship in a hand-polished wood case. Anyone who appreciates the precision and quality of a Swiss-made watch will also value the refinement expressed in a pair of BACHMANN EDITION glasses.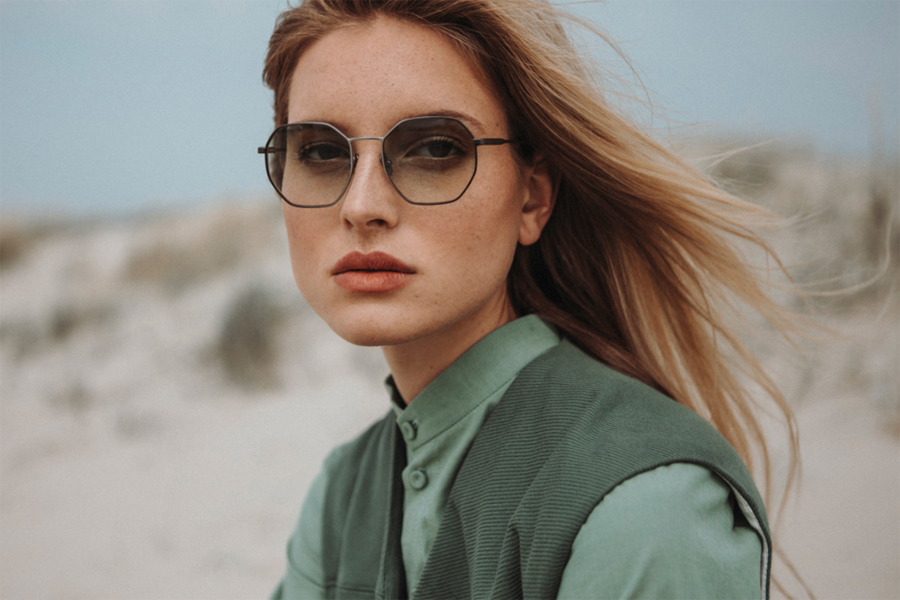 When it comes to fresh lifestyle products, Swiss eyewear brands are on top of the latest trends. For proof, look no further than young upstart brand EINSTOFFEN. Founded by four world-travelling friends in 2008 as an apparel label, the brand pursues the mission: "Where The Raw Nature of the Alps Meets Urban Lifestyle." Brand inspirations include nature, art, film and music. And the products? The range revolves around eyewear and streetwear. All in a unique blend of nature and urbanity. Plus, an eye for new trends and classic design, together with Swiss quality awareness and a pinch of extravagance.
The brand launched its first collection of eyewear, namely sunglasses crafted from bamboo, in 2012. Since then, EINSTOFFEN has made a name for itself with premium designs and a timeless aesthetic. Natural materials such as stone and wood provide the foundation for the signature EINSTOFFEN look. But make no mistake: The label also masterfully implements materials such as acetate, horn, and titanium. The fan base is international at this point and the critics? Critics are excited about EINSTOFFEN, with honors including a total of four German Design Awards in 2018 and 2019. And of course, everyone can't wait to see what this Swiss eyewear brand will do next.
---
Try on glasses from Einstoffen online here:
>>> Click here for more Einstoffen glasses
---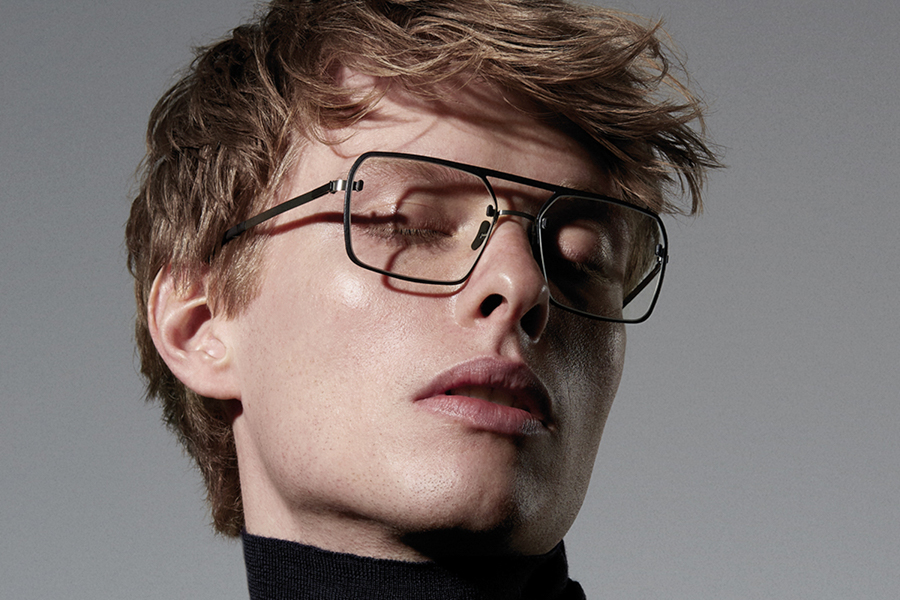 Swiss craftsmanship, intelligent product design and technical innovation: These are the founding values behind premium Swiss eyewear brand GÖTTI. Started more than 25 years ago by founder and namesake Sven Götti, the label has become synonymous with stylish spectacles and minimalist sophistication. Plus, a Swiss sense of craftsmanship and attention to detail shines in every pair of GÖTTI glasses and sunglasses.
On the manufacturing side, GÖTTI takes full control of the entire production chain. All frames are designed at company headquarters in Zurich, Switzerland. In the next step, most frames come to life from valuable materials in leading factories in Austria, Germany and Japan. The only exceptions: GÖTTI manufactures the critically acclaimed Dimension and Perspective collections entirely in Switzerland using local resources and cutting-edge technology. Both in style and quality, Götti spectacles represent Swissness at its finest. Try a pair at your nearest optician now.
---
Try on glasses from Götti online here:
>>> Click here for more Götti glasses
---
looks Collection – Modern-day design founded on time-proven principles
Swiss eyewear brands are not only dedicated to quality, but also extremely well connected internationally. The LOOKS collection by brand conglomerate Luks Eyewear is further proof of this global network. Blending modern-day design with centuries of manufacturing expertise, LOOKS relies on a special partner in manufacturing its titanium frames: No other than Japanese mainstays MASUNAGA, who already supplied the emperor with quality eyewear. In their polyamide collection, LOOKS draws on a leading developer of 3D-printed frames in Germany.
As a result, LOOKS offers quality that wearers can see and feel. The young label's optical frames and sunglasses stand out with their understated style. Finely crafted frame shapes include flattering pantos and ultra-feminine cat eyes. Not for everyone, but perfect for individualistic wearers who prefer Swiss quality eyewear to flashy logos and trendy gimmicks. True to the quality-driven brand philosophy, LOOKS can only be found at select partner opticians. And that's a good thing!
Marcus Marienfeld – Innovation and progress with high standards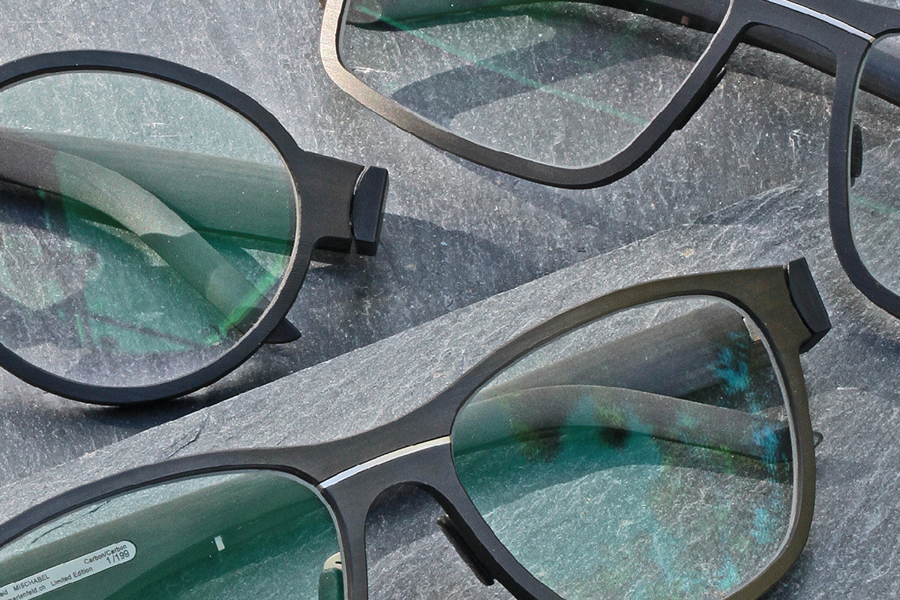 For almost thirty years, MARCUS MARIENFELD has been offering technically advanced eyewear collections. True to the motto: Fine Swiss Eyewear. The brand started in 1992 when Marcus Marienfeld, a skilled goldsmith and jeweler, opened his own jewelry workshop. As a location, he chose the small alpine village of Brig, in the middle of the Swiss mountains. But despite the remote setting, MARCUS MARIENFELD kept an eye on international design trends. That's when he discovered the potential for titanium in eyewear and developed his own process for manufacturing high-quality frames in-house in Switzerland.
Today, the development work has paid off. MARCUS MARIENFELD is known for hand-made eyewear at the highest quality level. That's because the brand trusts in small-batch, manual manufacturing and high-tech like the latest 3D five-axis CNC technology. MARCUS MARIENFELD offers eyewear across five different collections, all with their own themes and personalities. The signature style consists of a combination of natural products, such as Indian water buffalo horn, with high tech materials such as carbon fiber.
Probably one of the most widely known Swiss eyewear brands, MASSADA lives at the intersection between art and premium products. The unique brand aesthetic reflects the stylistic sensibilities of the brand's two founders, designers Kate Lupinsky and Chris Mastaler. Right from the start, MASSADA set out to challenge conventional shapes and frame constructions. Inspired by the arts, culture, design, travel, intellectual critique and philosophy – taking nothing for granted. But despite this radical sense of mission, hand-made quality and craftsmanship have always been the North Star for the Swiss-based brand throughout the years.
All MASSADA eyewear is the result of an in-house design process that reflects a deep, critical analysis of the optical craft. To bring their frames to market, the designers work with up to 100 experts worldwide. The production process involves the fines craftsmanship from artisans in Italy and Japan. Manufacturing of a frame can require up to eight months and each frame involves up to 390 manufacturing steps. It's all worth it: The final product represents a perfect union between art and functionality, or as MASSADA says: "It is all about identity. Massada goes full way into subconsciousness. Enjoyment of life. Expression of joy."
---
Try on glasses from Massada online here:
>>> Click here for more Massada glasses
---
Upcoming Swiss eyewear brand NIRVAN JAVAN is named after a designer with Persian roots. Started in 2016, NIRVAN JAVAN has set out to bring visionary impulses into optical business. The well-traveled designer reduces eyewear designs to the max in an exclusive sun and optical collection. This focus on essentials coincides with eliminating superfluous elements. Ultimately, the natural beauty of the wearer takes center stage.
NIRVAN JAVAN's clean and of-the-moment designs are inspired by global culture and cosmopolitan flair. Milestone collections so far include an entire line inspired by the City of London. The smart, highly wearable and sophisticated pieces are all handmade in Japan from the finest acetate. In the recent Tokyo collection, NIRVAN JAVAN introduces quality titanium frames influenced by architectural elements and the contrast between tradition and modernity. Through it all, the high-quality standards of NIRVAN JAVAN have won the young brand an impressive following. And everyone is curios what comes next…
---
Try on glasses from Nirvan Javan online here:
>>> Click here for more Nirvan Javan glasses
---
Sol Sol Ito – Design-driven and individualistic
SOL SOL ITO was founded by designers Sandra Kaufmann and Monika Fink with a clear goal: To realize the kind of eyewear designs they personally want to see in the world. As it turns out, their stylistic preferences resonate with a global following. As a result, their luscious eyewear designs, including oversized sunglasses for world-traveling ladies, can be found in hotspots around the world. Asked about their principles, the creatives behind SOL SOL ITO named traditional Swiss values such as precision and perfection. Plus, a contemporary demand for sustainability, authenticity and individuality.
When it comes to manufacturing, SOL SOL ITO relies on the latest high-tech to achieve premium quality levels. Standout technical features include the delicate, thin steel temples that connect to the hinges via a plug-in system. What's more, the gorgeous curvatures in the front sections come to life in the most premium acetate. The overall style is laid-back and individualistic, but the brand's industry accolades are major: SOL SOL ITO has already received the Swiss Design Award, Red Dot Award, and German Design Award, as well as the prestigious Pro Helvetia Matching Grant in Switzerland. To join the circle of fans, try on a pair of SOL SOL ITO specs at your nearby optician.
Von Arkel – Excellent titanium in timeless form language
When it comes to precision eyewear for demanding wearers, it's best to leave it to the pros. For instance one of the most technically advanced Swiss eyewear brands, VON ARKEL. The independent label founded by Christophe Kozma specializes in high-end titanium frames with fluid silhouettes and timeless styles. Extremely lightweight and robust, fitted with state-of-the-art prescription lenses.
Behind the scenes, VON ARKEL takes the initiative to drive new eyewear innovations in-house. In 2012, the 8.0-caliber hinges received a patent for their unique design. It's a textbook case of reductionism: No adhesives, soldering or bolts needed for a fully functional folding mechanism. Aside from high-tech, VON ARKEL elevates frame designs with the addition of premium accents such as diamonds, buffalo horn, stainless steel or 23.5-karat gold. True to the international outlook of Swiss eyewear brands, VON ARKEL sources titanium from Germany, plus stainless steel and acetate from France and Italy. But ultimately, the resulting eyewear style is unmissably Swiss.
More than the best Swiss eyewear brands? Right here on FAVR!
Swiss eyewear brands set the bar very high in terms of craftsmanship and quality. But then again, there are other countries in the world that also enjoy a reputation for the finest eyewear. For instance, right across the border to Switzerland, the rich tradition of French brands has been manufacturing expert eyewear since the 1800s.
The best eyewear from all over the world on FAVR
Meanwhile, Japanese brands enjoy a worldwide reputation for the world's finest titanium frames. Hey, even some Swiss eyewear brands produce their titanium over there. Another neighbor of Switzerland, Italy, produces some of the planet's most refined acetate and historians believe that the world's first eyeglasses were produced there.
Speaking of first-time innovations, German eyewear brands have a solid track record of pioneering eyewear designs crafted from horn and wood. And let's not forget America! The United States is home big city eyewear fashion made in New York City and also quintessential, laid-back California vibes. Like eyewear frames in the timeless panto style.

Travel for eyewear – to Germany, France or Japan!
So yes, it's a big world out there. But not to worry, we have you covered! You will only find the most premium eyewear here on FAVR – no matter from which country. For starters, here are some of our blog articles showcasing eyewear from different parts of the globe: The Best German Eyewear Brands, Great American Eyewear Brands, Eyewear brands from France.
Titanium or acetate? Find the best eyewear by material on FAVR
Still looking for that perfect frame, but not sure what country or brand is the best? Then may we suggest searching for your new dream eyewear by material category? That way, you can find out if you are more of an acetate or titanium person. Just have a look! Here's our selection of eyewear across a number of different materials: