Top Influential Eyewear Designers: A Tribute to the Past and Present
Are you looking for the world's top influential eyewear designers? For the creators and masterminds behind some of the most legendary eyeglasses and sunglasses designs? They are not only designers but architects, artists and sculptors. They have designed iconic products and fashion pieces. And FAVR has them all! In this article, we are honoring some of the most creative and groundbreaking designers from the optical industry.
Generally, eyewear designers can be divided into two groups: First, the legends who have made groundbreaking contributions to the world of eyeglasses design but are no longer active. That's because some of these legends have passed away, while others have retired – but their legacy lives on forever.
Second, we have the eyewear designers who still live and breathe optical design. Every day, they are looking for inspiration and new ways to push the limits of eyewear construction at independent brands across the globe.
Influential eyewear designers and their impact on brands
Some of these designers have founded their own eyewear brands in the process. Either placing their own name at the center of an eponymous brand or remaining behind the scenes. But don't be mistaken, an eyewear designer does more than just aesthetically pleasing frames. Technical innovation and refinement are also super important and so any report on eyewear designers should also include, for instance, the ultra-light and strong polyamide material TMi developed by German designer Markus Temming, the patented screwless hinge developed by Philipp Haffmanns. Or how about the 3D-printing process spearheaded by Switzerland's Sven GÖTTI? The list of technical contributions by designers is substantial! But without further ado, let's get to our list of the world's top influential eyewear designers.
>>> Click here to check out our post on luxury sunglasses
---
Eyewear designers: Influential but no longer active
Without further ado, the FAVR platform wants to pay homage to all these influential eyewear designers of the past 100 years. Therefore, here is our editorial team's exclusive shortlist of the creative minds behind the true independent eyewear brands focused on designer products. Let's start with the designers whose legacy lives on, even though they are no longer active in the optical industry.
One of the first eyewear designers responsible for transforming eyeglasses into fashion accessories is clearly Phillip Oliver Goldsmith. Although he started in sales, working for London-based optical company Raphael's, his eye for style set him apart. So instead of function-driven eyewear, he began selling fashionable and elegant frames under his own name, OLIVER GOLDSMITH, in 1926. Goldsmith also created the world's first colorful spectacles frame, based on technology from button manufacturing, and made history as the first eyewear brand featured in Vogue magazine. Since 2005, the legacy continues under the watchful eye of heir to the throne, eyewear designer Claire Goldsmith.
>>> Click here to visit our OLIVER GOLDSMITH brand profile. 
A true legend in the eyewear universe, Austrian designer Cari Zalloni left an enduring legacy with the style-driven brand that bears his name: CAZAL. Born in Athens, Greece, Zalloni spent his formative years in Vienna where he studied at design at the Academy of Applied Arts. He found his true calling designing eyewear under the CAZAL label in 1975 in partnership with entrepreneur Günter Böttcher. Zalloni's oversized and broad-rimmed glasses became hot fashion staples after being worn by hip-hop pioneers such as Kool Herc, LL Cool J and RUN-DMC. Today, CAZAL models like the 607, 858, and 616 are sought-after collector's pieces and the label carefully cultivates the stylistic DNA created by Zalloni.
>>> Click here to visit our CAZAL brand profile. 
Many eyewear designers learned the optical craft from the ground up. This includes Graham Cutler and Tony Gross, two Englishmen who studied together at the optometry school in London's Northampton Institute. Fresh out of school, the two set up their own in the fashionable Knightsbridge neighborhood in 1969. After striking a nerve with luxury eyewear crafted from premium materials, the two went all in and created CUTLER AND GROSS in 1982. With stylistic guidance from head of design Marie Wilkinson and hands-on touches from expert frame maker George Smith, it became an overnight success. Today, all eyeglasses are hand-made in Italy and the celebrity following includes VIPs like Meryl Streep and Martin Scorsese.
>>> Click here to visit our CUTLER AND GROSS brand profile. 
Some designers stay behind the scenes, others create their own flagship eyewear brands. The latter is the course taken Austrian designer ROBERT LA ROCHE in 1973, and it has made all the difference: Based in Vienna as a constant presence in the era's glamorous nightlife, La Roche became a style whisperer to global stars such as Meryl Streep, Yoko Ono, and Arnold Schwarzenegger. The eyewear designs, particularly the oversized, artfully styled sunglasses, set a new level for style and elegance. When La Roche retired in 1999, he left a legacy of stylish frames and groundbreaking ad campaigns memorialized by the Austrian Museum of Applied Arts. End of story? No! ROBERT LA ROCHE relaunched in 2014 and keeps raising the bar with stylish eyewear handmade in Italy and Japan, celebrated by fans across the globe.
>>> Click here to visit our ROBERT LA ROCHE brand profile. 
Alain Mikli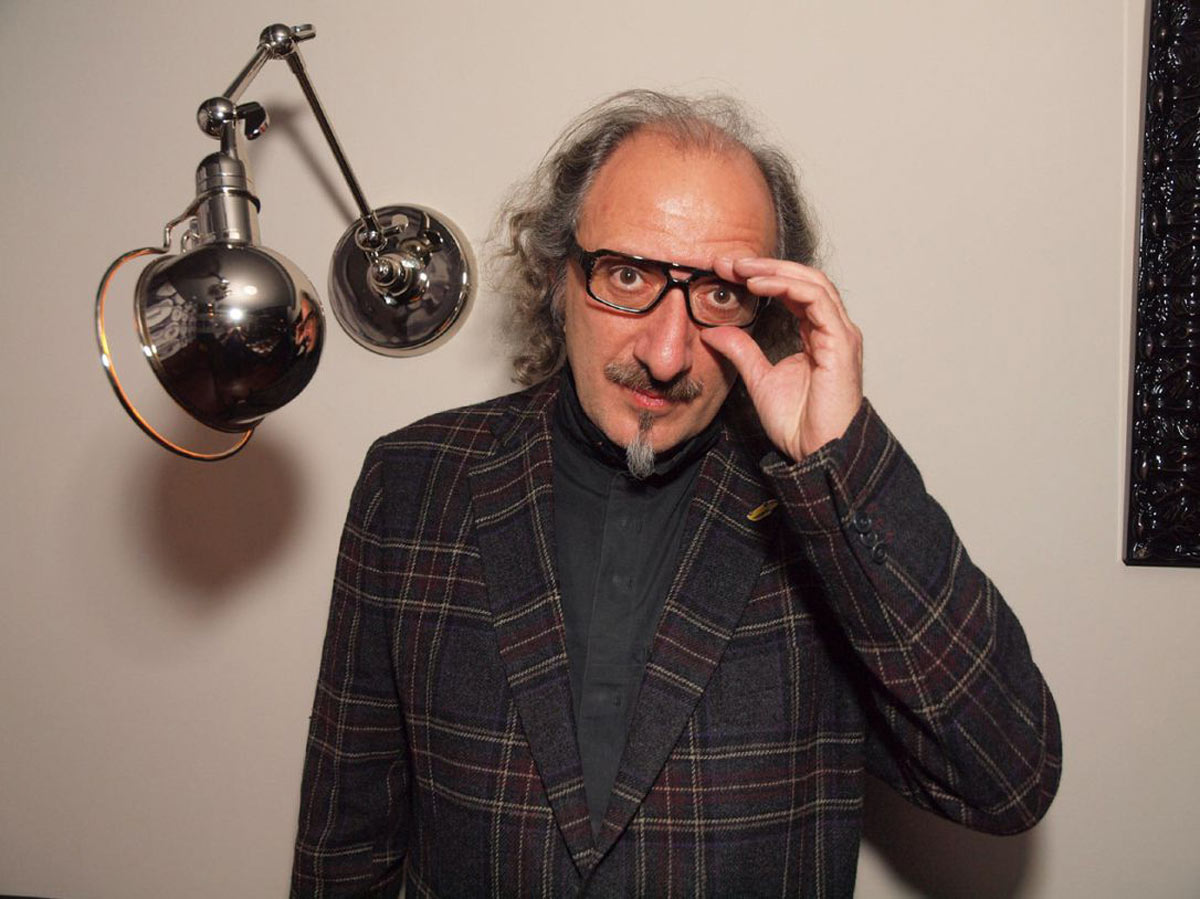 When it comes to luxury eyewear, French-Armenian designer ALAIN MIKLI can be credited with taking things to another level. In 1978, ALAIN MIKLI set up his eponymous design studio in Paris. And word spread quickly: Five years later, Elton John and other celebs already flaunted his sunglasses in their musical performances. Style icon Kanye West ordered a pair of oversized ALAIN MIKLI sunglasses in the 'shutter shades' style for his music video, Stronger. So far, the iconic eyewear brand has sold more than half a million pairs of eyeglasses. And even though the label was sold to Italian eyewear giant Luxottica in 2013, the legend continues.
Mitsuhiro Matsuda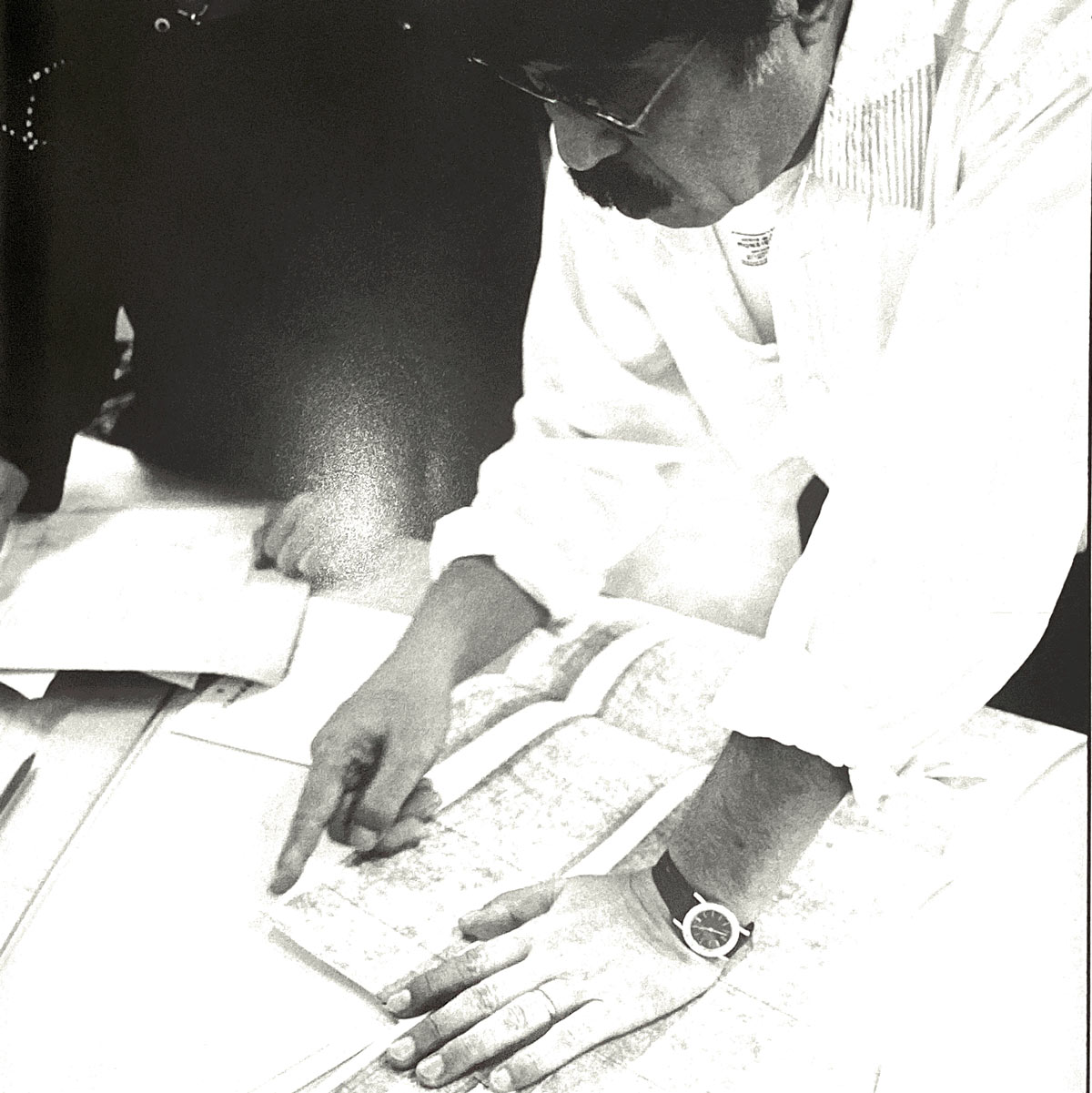 Some eyewear designers are destined for greatness: In 1934, Mitsuhiro Matsuda was born in Tokyo in the home of his parents' kimono-making business. When he graduated with a master's from Bunka Fashion College, his class included Japanese fashion luminaries Kenzo Takada, Isao Kaneko and Junko Koshino. After travels to Paris, MATSUDA formulated his vision for deconstructed Western fashion, steeped in traditional Japanese craftsmanship and aesthetics. Applied to eyewear, the architecture-inspired style manifested in glasses and sunglasses rich in detail and executed from the finest materials. Even today, this blend is alive according to the MATSUDA motto, "Old World Technique, New World Expression".
>>> Click here to visit our MATSUDA brand profile 
Udo Proksch (SERGE KIRCHHOFER)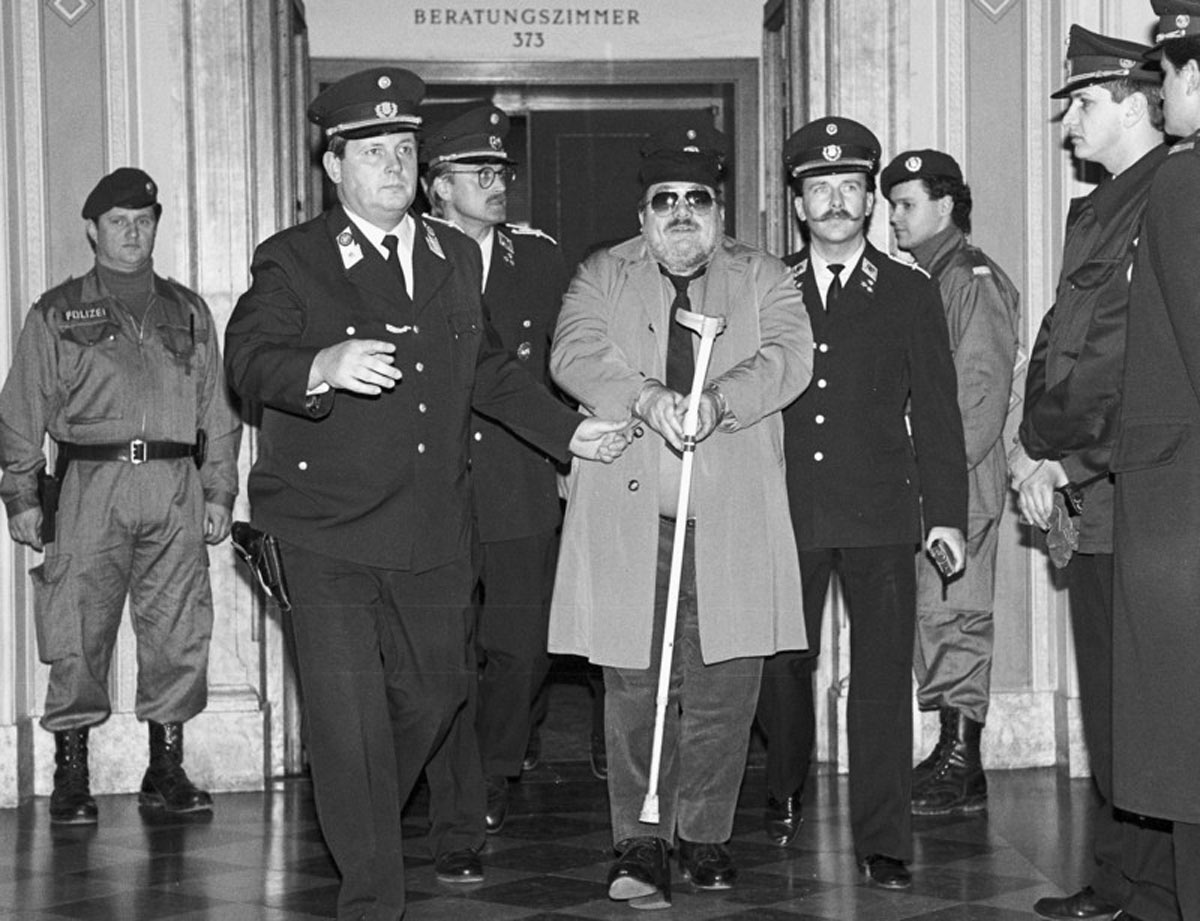 With flair, finesse, and an oversized approach to luxury, Austrian designer Udo Proksch shook up the eyewear world in the 1970s. The influential jewelry designer was known for creations like the infamous 'Gold Finger' which inspired the Ian Fleming novel and subsequent James Bond film. Under the eyewear label SERGE KIRCHHOFER, the designer used real gold, silver, and tortoise shell to create flamboyant eyeglasses for stylish women. Celebrated for his unorthodox and art-inspired designs, Proksch described the label as a blend between Salvador Dali and Christian Dior. But there is a dark side behind the glitter: The socialite, who also started eyewear labels Viennaline and Carrera, was sentenced for multiple counts of murder and insurance fraud in one of the most spectacular crime cases Europe had ever seen.
---
Contemporary eyewear designers at the top of their game
Now that we've paid tribute to some heavyweights of eyewear design history, let's take a look at the contemporary designers still at the top of their game. Our FAVR list includes the following…
Larry Leight (OLIVER PEOPLES)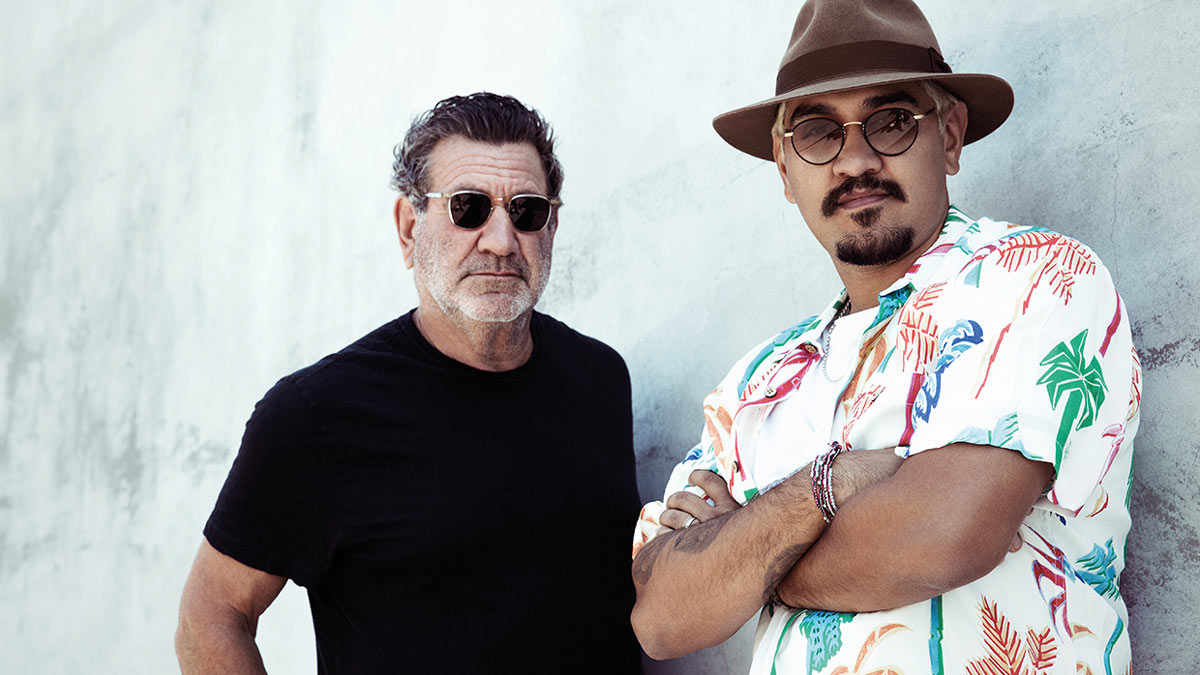 Here's an eyewear designer who easily deserves his own namesake brand: Born and raised in Los Angeles, Larry Leight has made substantial impact as the founder and Creative Director of iconic label Oliver Peoples. Leight also contributed his design expertise to the launch of eyewear divisions for major fashion houses like Prada, Miu Miu, Jil Sander, Helmut Lang and Vera Wang. A master craftsman, Leight started by earning a degree as a certified optician and working in high-end optical stores across the L.A. area. Throughout his influential career, he supplied sunglasses and optical glasses for the world's top models and celebrities. Leight became one of the first optical designers included in the CFDA (Council of Fashion Designers of America). He recently started the MR. LEIGHT eyewear label, but not as the only namesake: He shares the name with his son and fellow eyewear designer Garrett Leight, as the iconic eyewear legacy continues.
Thierry Lasry
Thierry Lasry was practically born into the eyewear business with an optician father and designer mother. The French designer from Paris launched his eponymous eyewear brand in late 2006 to instant success in high-fashion circles. As a true product of the 1980s, Lasry implements influences from Playmobil, Lego and Japanese cartoons into sculpted sunglasses with geometric shapes. Labeled as "the French eyewear whizz" by Elle UK magazine, Lasry is uncompromising in his demands for quality and craftsmanship. That's why his oversized acetate frames are made exclusively from material supplied by reputable Italian manufacturer Mazzucchelli. If you're watching one single eyewear designer building the future of eyewear, make sure to keep an eye on Thierry Lasry.
Lucas de Stael
In the case of Lucas de Staël, art and design run in the family. The grandson of painter Nicolas de Staël finished his formal art education at the ENSCI Les Ateliers in 2003 and channeled his insights into creating eyewear according to a unique vision: 'slow design'. Lucas de Staël designs and manufactures all eyewear models by hand. His inspiration derives from the possibilities unlocked by the most rare and premium materials. Eyeglasses by LUCAS DE STAËL consist of rubber, carbon fiber, leather, steel, ebony, and stone with a form language at the intersection between art and industrial design. All with a unique sense of elegance and luxury cultivated by one of the most talented designers of his generation.
Patty Perreira
Patty Perreira is an influential eyewear designer that requires no introduction. With over 30 years of experience, she is famous as the co-founder and designer behind legendary brand BARTON PERREIRA. The self-taught designer spent 18 years perfecting her craft at Oliver Peoples, while also working as creative consultant at Prada, Miu Miu, Jil Sander, Paul Smith and more. When Oliver Peoples changed ownership, she joined long-time collaborator Bill Barton to create BARTON PERREIRA in 2007 with a clear goal: Create products without compromise, true to the highest level of craftsmanship. When the conversation revolves around the most influential women in eyewear design, the name Patty Perreira comes to mind instantly, and for a good reason.
>>> Click here to visit our Barton Perreira brand profile.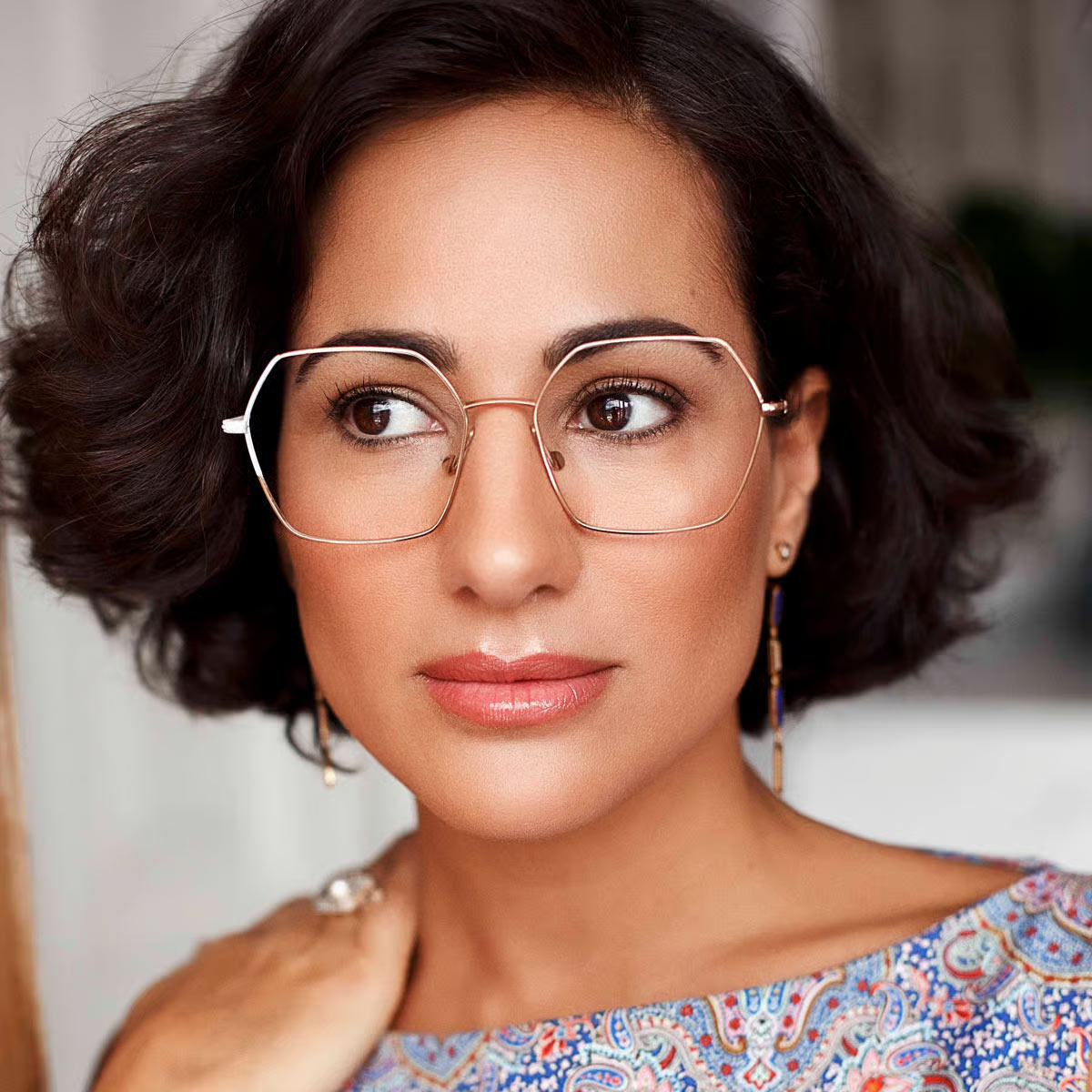 International designer with multicultural roots. Caroline Abram learned her craft as an optician at designer-oriented eyewear stores. In 1998, she distilled her learnings into designing jewels and accessories for the eyewear market, including chains and lorgnettes that struck a note with eyewear afficionados. Drawing on her upbringing in Dakar, Abram set up an all-women's manufacturing team for eyewear and fashion accessories for her eponymous label. Since then, CAROLINE ABRAM has won several golden Silmo d' Or Awards for her original and inspired collections. Abram not only designs with fashionable women in mind, but also created a children's spectacles line, Têtes à Lunettes, that instantly won the Silmo d' Or Award for best kids design. Keep a close look on what's next from the infuential eyewear designer.
>>> Click here to visit our CAROLINE ABRAM brand profile.
Swiss eyewear design was put on the map in 1998 by independent designer Sven Götti with the establishment of his namesake brand. Since then, the quintessential mixture of precise craftsmanship and innovation has yielded numerous milestones. GÖTTI cultivates a minimalist and harmonious design language. From the start, the label excelled with stylish eyewear in titanium and acetate finishes, produced at select factories in Austria and Germany with over 200 work steps per frame. Recently, the label released the 3D-printed Dimension X collection, manufactured in-house for a high degree of customization and sustainability. Witness the Swissness!
>>> Click here to visit our GÖTTI brand profile.
Philipp Haffmans
Serial entrepreneur and influential eyewear designer: Born in the town of Bonn, Germany, Philipp Haffmans has applied his design talents to numerous successful eyewear labels. After spending his formative years in West Africa, he earned his Industrial Design degree from UdK, school of arts. While still in school, he founded his first independent eyewear label IC! BERLIN in 1997. In 2003, together with his brother Daniel and designer Jean-Pierre Neumeister, he co-founded the stylish and technology-driven MYKITA eyewear label with the idea of housing all aspects of the brand under one single roof. Further raising the bar, the trio worked together again in 2016 to start the latest label, HAFFMANS & NEUMEISTER to critical acclaim. What's next? Better watch out, because Philipp Haffmans is far from finished.
Eyewear design that blurs the lines between spectacles and artisanal objects. In 2014, designer Jerome Mage realized his own vision of a luxury eyewear label by founding JACQUES MARIE MAGE (JMM). Before making this bold move, the avid collector of vintage sunglasses applied his talent designing eyewear for brands like Arnette and Spy Optic. Based in Los Angeles, JMM brand has taken the eyewear world by storm with its elaborately crafted frames, made from the finest materials. True to the principles of 'micro production', every JMM model is released in limited edition collections, with each frame numbered by hand. At his workshop in Jackson Hole, Wyoming, Mage dreams up his signature designs with American style and French mystique – and fans around the world can't get enough.
>>> Click here to visit our JACQUES MARIE MAGE brand profile.
Ahlem Manai Platt
A cosmopolitan designer with an international outlook: Born in Paris, Ahlem Manai-Platt created the AHLEM eyewear label in 2014 to channel a profound world of influences into premium eyewear. Based in Los Angeles, California, AHLEM cultivates a design language around exceptional materials and innovative features. It's no surprise that Ahlem Manai-Platt incorporates the 20th century Bauhaus design principles into minimalist and expertly crafted optical goods. Underneath the stylish exterior, AHLEM also ranges at the forefront of sustainable and environment-friendly eyewear design thanks to a number of technologies and manufacturing methods for a clean future.
>>> Click here to visit our AHLEM brand profile.
Markus Temming
Innovative designer on a mission: In 1998, German designer Markus Temming set out to improve the way eyewear frames are crafted. Since then, the MARKUS T brand has elevated the state of the art through numerous achievements. Aside from a mastery of titanium, the label perfected its own polymer material, the patented light synthetic TMi. Other milestones include the unique, screwless hinge and patented glazing technology. At the brand's workshop in Germany, the frames are produced from a single piece of titanium with unique customization options for individual wearers. Since starting the brand, MARKUS T has won numerous high-end awards, including the iF Award and the Red Dot Award for product design as the mission continues.
>>> Click here to visit our MARKUS T brand profile.
Nathalie Blanc
Speaking of influential female eyewear designers, the name NATHALIE BLANC is bound to occur. Since 2015, the French designer's eponymous brand has cultivated an avant-garde collection for stylish women with a sense of style. NATHALIE BLANC glasses are marked by a vibrant color palette and daring, detail-rich shapes. As Blanc said: "Personally, I am inspired by design, trends, colors, fashion, and decoration. What inspires my collections is working around the colors." The eyewear world embraced the young designer and after only three years, NATHALIE BLANC won the Special Jury Prize in the annual Silmo d'Or Awards. Since then, many more awards have followed while the brand expanded to offer designs for gentlemen at the same level of luxury and craftsmanship.
>>> Click here to visit our NATHALIE BLANC brand profile.
Patrick Hoet and Wim Somers (THEO)
eyewear design does not have to revolve around technology or fashion. Belgian brand THEO has made a name for itself with playful, color-driven designs since 1986. Speaking of the name, THEO is an anagram of the name of its co-founder, Patrick Hoet, who started the label to pursue individual styles. Hoet found a collaborator in Wim Somers, and together established THEO in the design-driven city of Antwerp as a global eyewear powerhouse. Thanks to collaborations with design mavens such as James Van Vossel, Christoph Broich and Serge Bracké and a never-ending influx of new color creations, THEO continues its reign as one of the most influential designer eyewear brands on the European continent.
>>> Click here to visit our THEO brand profile.
Veronika Wildgruber
Multifaceted designer at the forefront of style and fashion: Based in Berlin, designer VERONIKA WILDGRUBER created her own eyewear label in 2010 to instant success. Premiered at the Silmo show they immediately won the Silmo d'Or special Jury price. That's because the sculpted, detailed frames offer a unique style DNA, inspired by futurism, architecture, and geometry. When she is not designing eyewear, Wildgruber creates objects of beauty for French luxury brand Hermès as well as international household and furniture companies. With a penchant to surprise and delight her loyal fanbase, Wildgruber continues to influence eyewear design – and win awards. A Silmo d'Or Award for Best Designer Sunglasses is just another milestone in a design career that spans many genres and mediums while keeping audiences guessing, what's next?
>>> Click here to visit our VERONIKA WILDGRUBER brand profile.
Sergio Eusebi (KUBORAUM)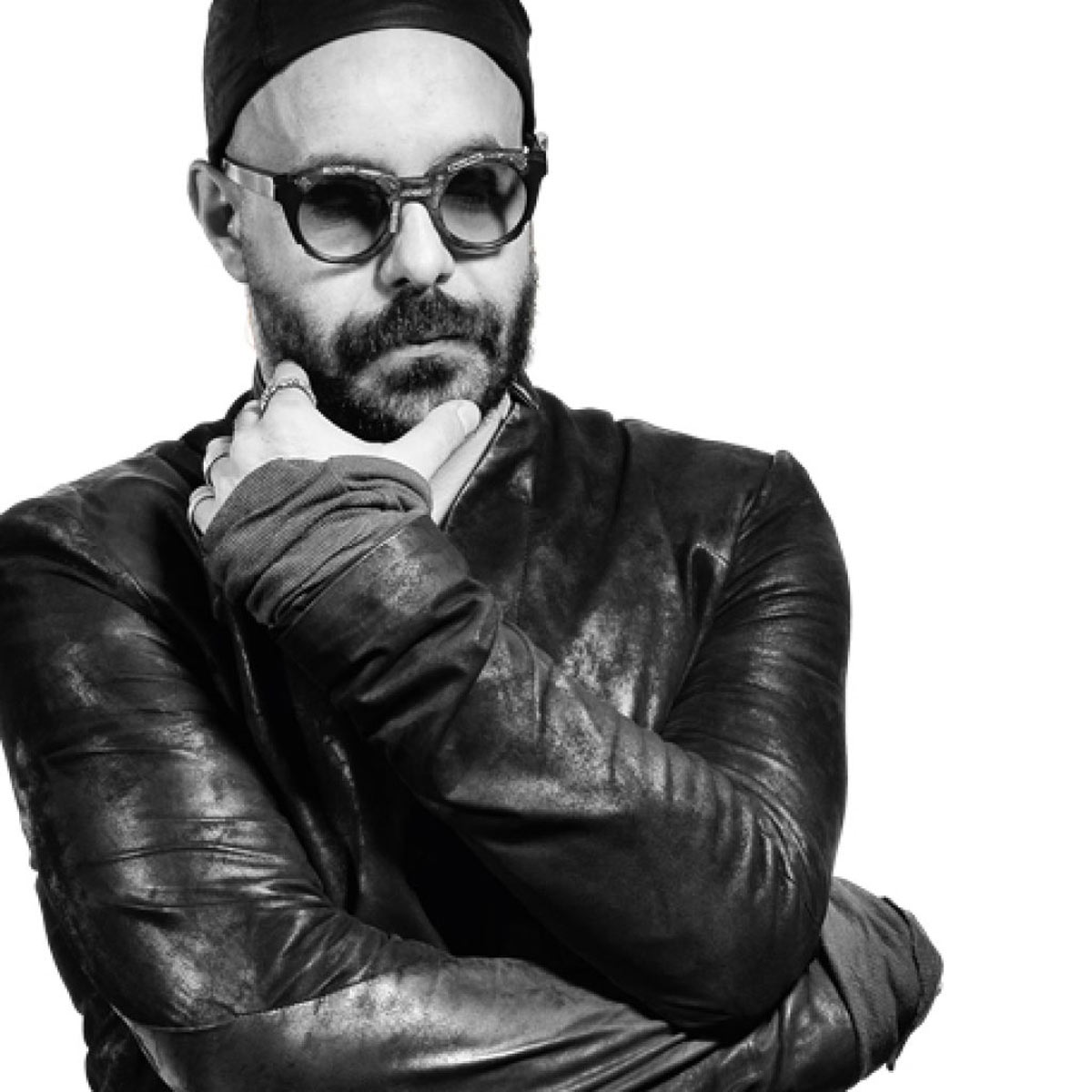 Some influential eyewear designers are blurring the lines between eyeglasses and high art. This list surely includes Sergio Eusebi, co-founder of concept-driven eyewear label KUBORAUM. When Eusebi founded the brand alongside Livio Graziottin and Antonio Pincin, the mask-like sunglasses created a big stir in the industry. Designed in Berlin and manufactured in Italy, KUBORAUM's collection of optical and sunglasses are known for layering different shapes into futuristic art pieces. Sure, the price tag may not be for everyone – but that's the case with most art. Supported by a global fanbase, KUBORAUM creations have appeared in Dazed & Confused and Vogue Italia, and the influence is undeniable.
Fabian Hofmann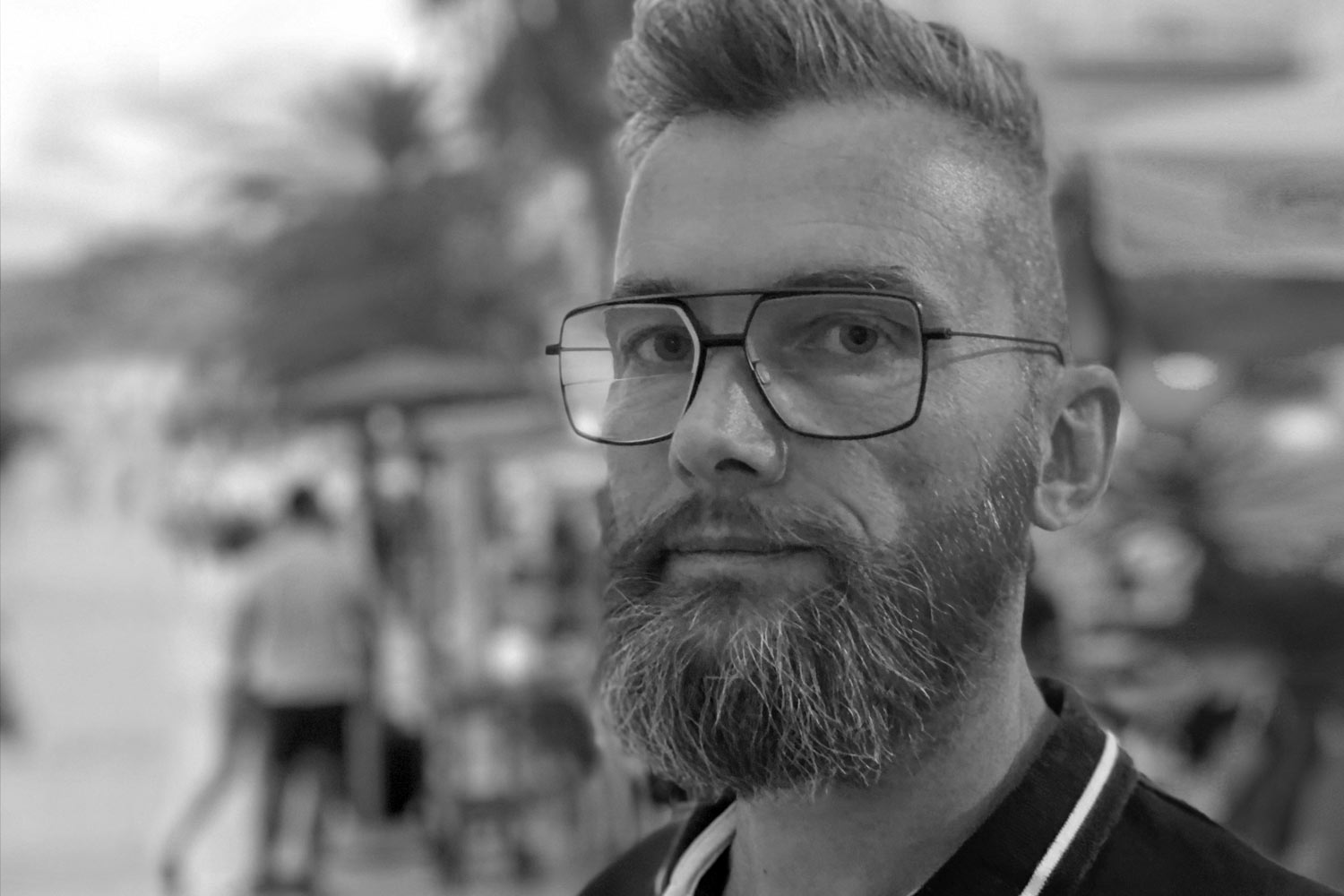 In 1989, Fabián M. Hofmann Bonengél, a multifaceted talent in architecture, design, and visual arts, creates his inaugural line of eyeglasses. A decade later, in 1998, he sets up "formgeber," a creative agency focusing on furniture and product design. His entrepreneurial spirit remains robust and undiminished. Assuming the role of head designer at ic! berlin in 2001, Hofmann conceptualizes two pivotal collections, namely "plastic!" and "onono." In 2005, he breaks new ground by launching "Whiteout & Glare," featuring the globe's first operational ceramic hinge. Come 2012, he spearheads a revival of vintage styles in titanium through "Coblens." Venturing into the realm of 3D manufacturing in 2016 at "Neon Berlin," he once more catalyzes a design trend. He persists in offering his design expertise to prestigious independent brands to the present day. Committed to the art of eyewear, Hofmann's latest project circles back to his roots by focusing on time-honored materials and artisanal skill. Crafted in Spain and meticulously handmade in Japan.
Influential eyewear design not only happens in Berlin, London, or Paris. For proof, look no further than Portuguese brand VAVA, the brainchild of rebel designer Pedro Passos da Silva. After learning the optical craft at L'Atelier Opticaedro, da Silva settled in Milan to focus on sunglasses designs with a high sense of fashion. After some experimentation and soul searching, he created his very own vision of a brand, VAVA, in 2013. Since then, the label has cultivated its own futuristic designs inspired by technology and equipped with signature flat lenses. For the highest level of quality, the designer manufactures his minimalist designs at a small family factory in Treviso, Italy. But while production runs are limited and exclusive, the vision and design behind VAVA are in the big leagues, and so is da Silva's influence.
>>> Click here to visit our VAVA brand profile.
Blake Kuwahara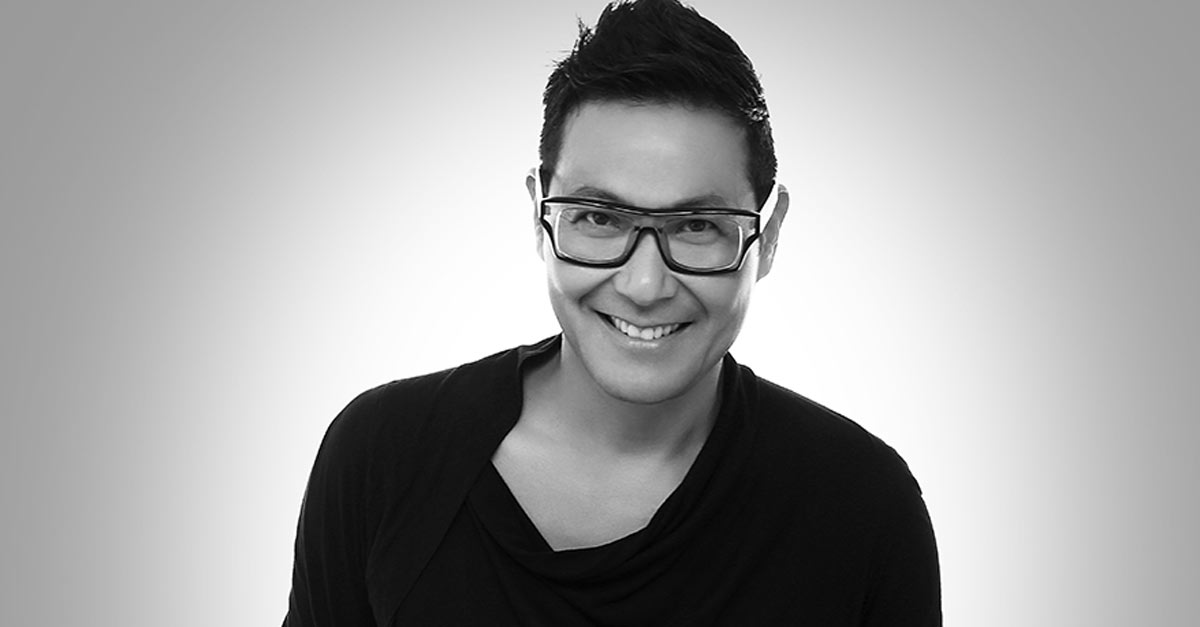 Very few eyewear designers cultivate a strong signature style like LA-based Blake Kuwahara. The talented designer built his own eyewear label around frames that combine a unique inner silhouette encased in an unexpectedly fresh outer shape. The secret is a labor-intensive, manual process to seamlessly fuse two separate frames. As a result, BLAKE KUWAHARA achieves a juxtaposition of contrasting shapes and colors that is at the same time surprising and still familiar. The designer has been named by Buzz magazine as one of the "100 Coolest People in Los Angeles", and Kuwahara has been featured in Vogue, ELLE, Bazaar, GQ, In Style, and Esquire as well as on television shows E!, Access Hollywood, MTV, and CNN. And with every new collection, Kuwahara's influence only gets stronger.
John Dalia
Not every designer has the privilege of attending design school or optical training. Nevertheless, self-taught designer John Dalia from Paris found success with ultra-luxury eyewear created from a love of simple, timeless beauty. Since 2011, JOHN DALIA creates eyeglasses at the highest level of elegance and luxury. Each frame requires over 100 manufacturing steps by expert craftsmen in France. With eyewear at the level of detail of fine jewelry, the Parisian fashion house has generated quite some buzz in fashion circles. As a result, JOHN DALIA glasses and sunglasses are sold at the world's most renowned boutiques and optical stores.
Yuichi Toyama
For the perfect union of old-school materials with new-school colors and form language, look no further than the work of Japanese design icon Yuichi Toyama. With more than 25 years of experience as an optical designer, Toyama creates wearable art pieces that are sculpted in terms of shape and rich in contrast. Transparent acetate sunglasses from YUICHI TOYAMA are marked by exposed titanium elements and geometric color blocks achieved by light-colored acetate. The resulting eyewear is timeless and modern at the same time, refined with attention to detail at Japanese eyewear workshops. Setting the standard for 'new made-in-Japan' quality, YUICHI TOYAMA is more than just a brand, but a progressive movement in eyewear design.
Christian Roth
Born and raised in Hannover, Germany, Christian Roth fell in love with eyewear design when he received a pair of Ray-Bans from his father at age 15. After starting his career in fashion as an assistant to photographer Rico Puhlmann, Roth founded his first eyewear brand in 1983: Optical Affairs. Together with his partner Eric Domege, Roth expanded his eyewear expertise into the CHRISTIAN ROTH brand of premium spectacles. Worn by top models such as Kate Moss, the brand's eyewear has been featured in Women's Wear Daily and Vogue. Roth made history as the very first eyewear designer to join the Council of Fashion Designers of America (CFDA) and acts as the spokesman of the organization's Eyewear Designers committee. With VIP collaborators such as Michael Kors and Karl Lagerfeld, Roth's influence in the fashion and eyewear universe can hardly be overstated.
Susanne Klemm (Suzy Glam)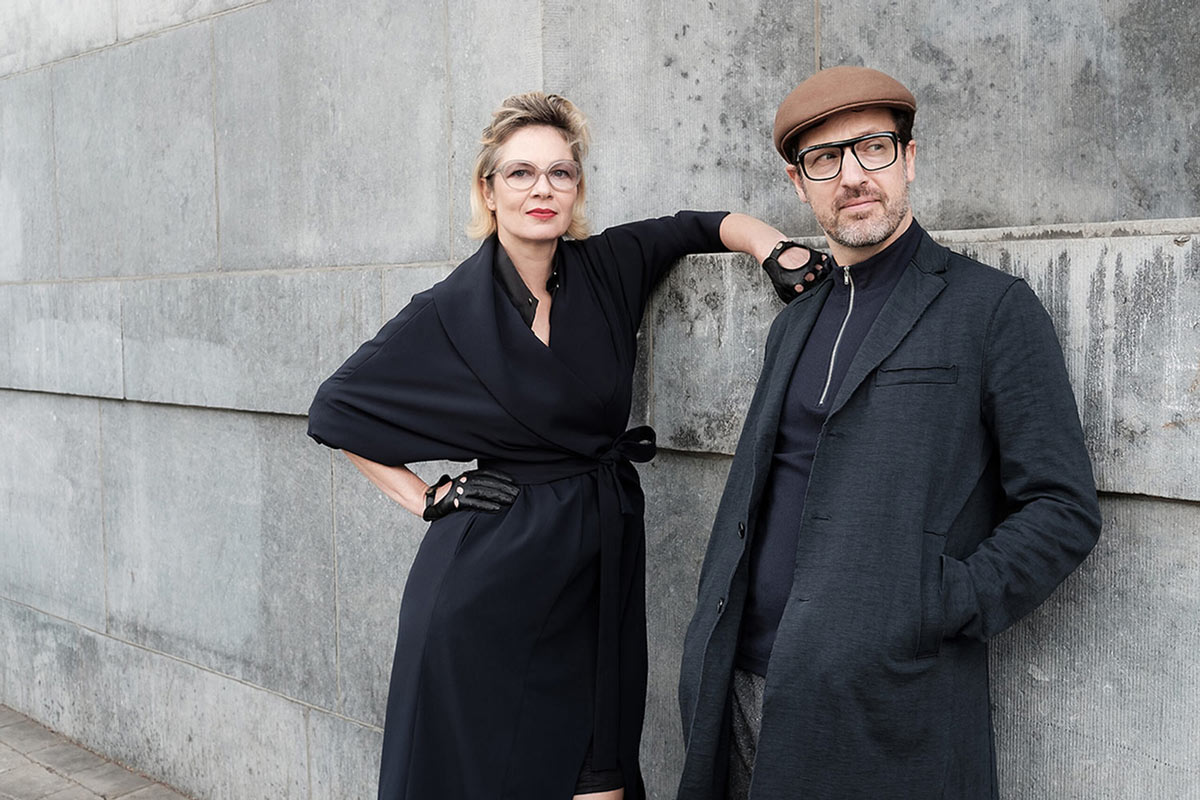 Sometimes eyewear designers rely on their alter ego to name a successful brand. That's the case with Susanne Klemm, the namesake behind indie brand SUZY GLAM, founded in 2013 alongside Dutch optician Etienne Frederiks. From the start, SUZY GLAM created its own niche with sculpted, expressive frame designs. This form language is rooted in Klemm's background in 3D-design, supplemented by an education at the Universities of Arts in Zurich and Utrecht. Klemm's design style is also informed by her early years as a creator of contemporary jewelry, showcased in solo exhibitions from Tokyo to New York. Drawing on her father's background in the optical trade, Klemm also gained certification as a licensed optician and now applies her unique professional background to eyewear designs that are exclusive, different, and (true to the name) just so glamorous.