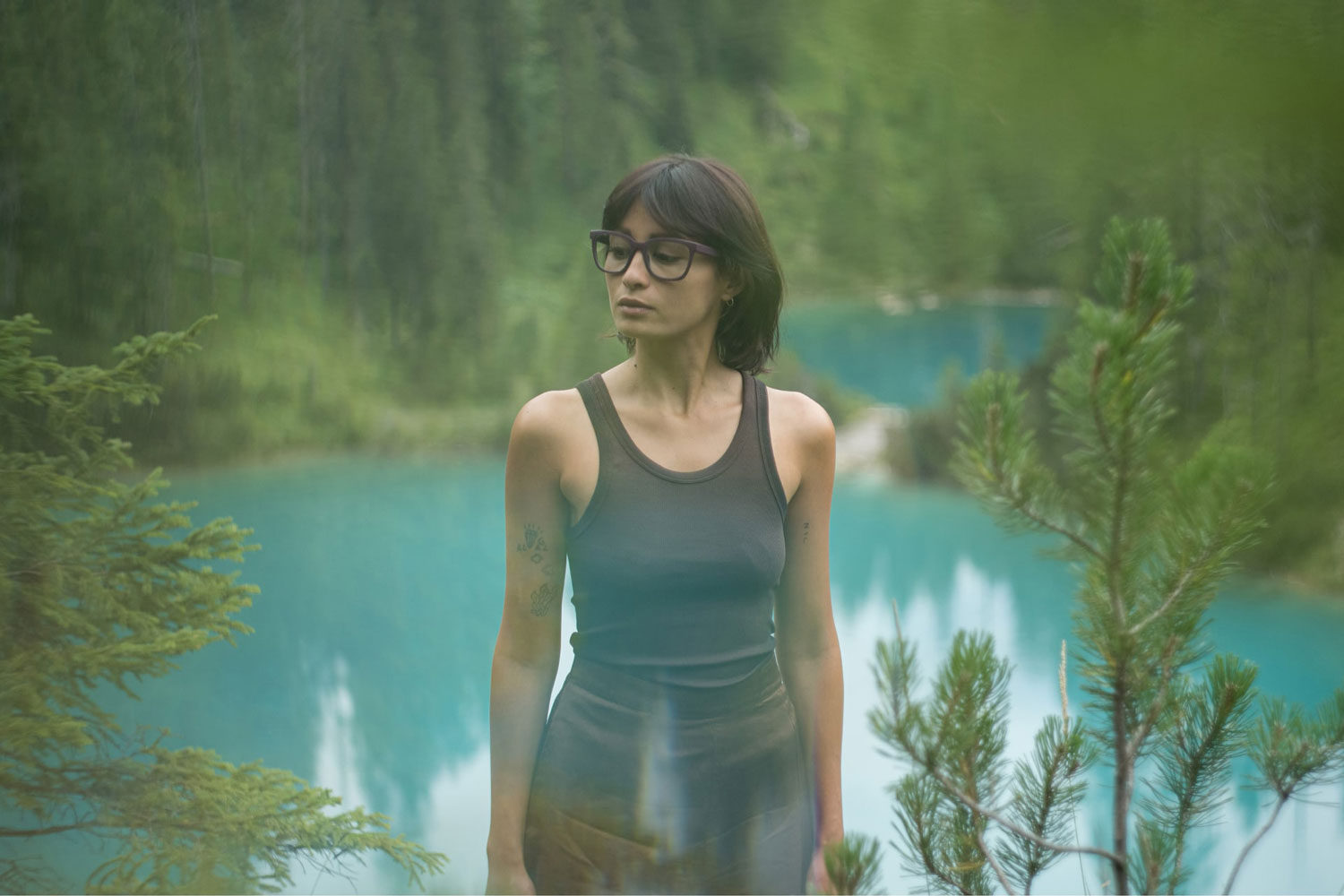 The Best Austrian Eyewear Brands
The best Austrian eyewear brands is what you're looking for? We're here to help! On the FAVR Platform, we feature a wide range of premium independent brands from all over the world, like Italy, Germany, France, USA, Scandinavia, Britain, Spain, Belgium, the Netherlands or Switzerland. Today, we're going to take a closer look at the brands that make Austria a small but important powerhouse in the world of eyewear design.
The best Austrian eyewear brands – diverse & sustainable
Unlike those of many other eyewear-design hotspots, Austria's eyewear brands aren't unified by a typical style or set of features. While some brands focus on traditional quality and classic looks, others feature avant-garde designs for the red carpet or focus on utility in sports.
Instead, Austrian brands are united by their innovative spirit and environmental consciousness. They put special emphasis on sustainability, local manufacturing and short, transparent supply chains. This makes them a natural choice for sustainability-conscious wearers across all demographics.
Austrian eyewear is innovative and sustainable
Austria's top eyewear brands punch far above their weight when it comes to innovation. They push the boundaries of what is possible, creating eyewear that's more durable, flexible, comfortable, lightweight, or environmentally sustainable than what came before. SILHOUETTE holds the title for the world's lightest frames while GLORYFY and SPECT EYEWEAR compete to make eyewear truly indestructible. Meanwhile, NEUBAU and ROLF SPECTACLES are finding new ways to use natural materials in eyewear, pushing the industry to become more sustainable and to rely less on synthetics.
Ready to dive into the details? Let's get into our list of Austria's best eyewear brands!
In 2006, ANDY WOLF was founded by Andreas Pirkheim and Wolfgang Scheucher with the aim of blending innovative, contemporary designs with traditional, local craftsmanship. Their designs are bold, expressive, and uncompromisingly well-polished, earning them a prominent spot on our list of Austria's finest eyewear brands.
All of ANDY WOLF's frames are handcrafted locally in Austria and the French Jura region, incorporating natural and recycled materials wherever possible. Most components are produced in-house, and any additional parts are purchased locally to ensure that all materials can be sourced transparently and sustainably. This also gives the brand a great deal of control over the quality of their frames, giving their own craftspeople the opportunity to shine. The results speak for themselves. Today, ANDY WOLF frames are sold in 69 countries around the world and their popularity is growing.
Find opticians near you and contact them with just one click.
ROLF SPECTACLES was launched in 2007 with a laser-focus on sustainability and natural materials. Their designs focus on unpretentious but elegant urban looks, underpinned by rigorous quality control and craftsmanship. Their frames incorporate a number of difficult-to-work materials, including stone, wood, and natural horn as well as a patented screwless hinge design.
Right from the start, founders Marija "Mary" Iljazovic and Roland Wolf built their brand's identity around the use of regionally sourced natural materials. This guiding principle allowed them to develop a unique brand with equally unique products, such as their "Woodstone" frames—the first ever stone-covered wooden eyewear frame.
The brand's timeless, elegant designs, craftsmanship, and unique use of materials have made a big splash in the European eyewear scene since their debut in 2009. In the intervening years, their masterful use of wood, stone, natural horn and even 3D-printed eco materials have won them multiple Silmo Awards as well as a European Product Design Award, Red Dot Design Award and Muse Design Award.
Virtually try on current glasses from ROLF SPECTACLES online here:
>>>> Click here for more ROLF SPECTACLES
Find ROLF SPECTACLES opticians near you and contact them with just one click. 
With over 50 years in the business, SILHOUETTE can be credited for putting Austria on the map in the world of eyewear design. Since their inception in 1964, their forward-thinking approach has continuously pushed the eyewear industry forward, raising the bar with technical innovations, unique materials and bold new designs. Their unrivaled mastery of titanium as well as their proprietary frame material SPX have allowed them to consistently create robust, ultra-lightweight frames—including the world's lightest pair of glasses.
Despite being a well-established and globally recognized brand with products sold in over 100 countries, SILHOUETTE is still a local Austrian business in some ways. Originally founded by Anneliese and Arnold Schmied, the brand is still a family-run business, now in its third generation. Staying true to their roots as well as their innovative vision, all of their frames are made sustainability in Austria and the Czech Republic with a focus on carbon-neutral production and environmental responsibility. While the company has offices all over the world, production is kept in the region, and the vast majority of their employees work directly at the brand's headquarters in Linz.
Virtually try on current glasses from SILHOUETTE online here
>>>> Click here for more SILHOUETTE
Find SILHOUETTE opticians near you and contact them with just one click.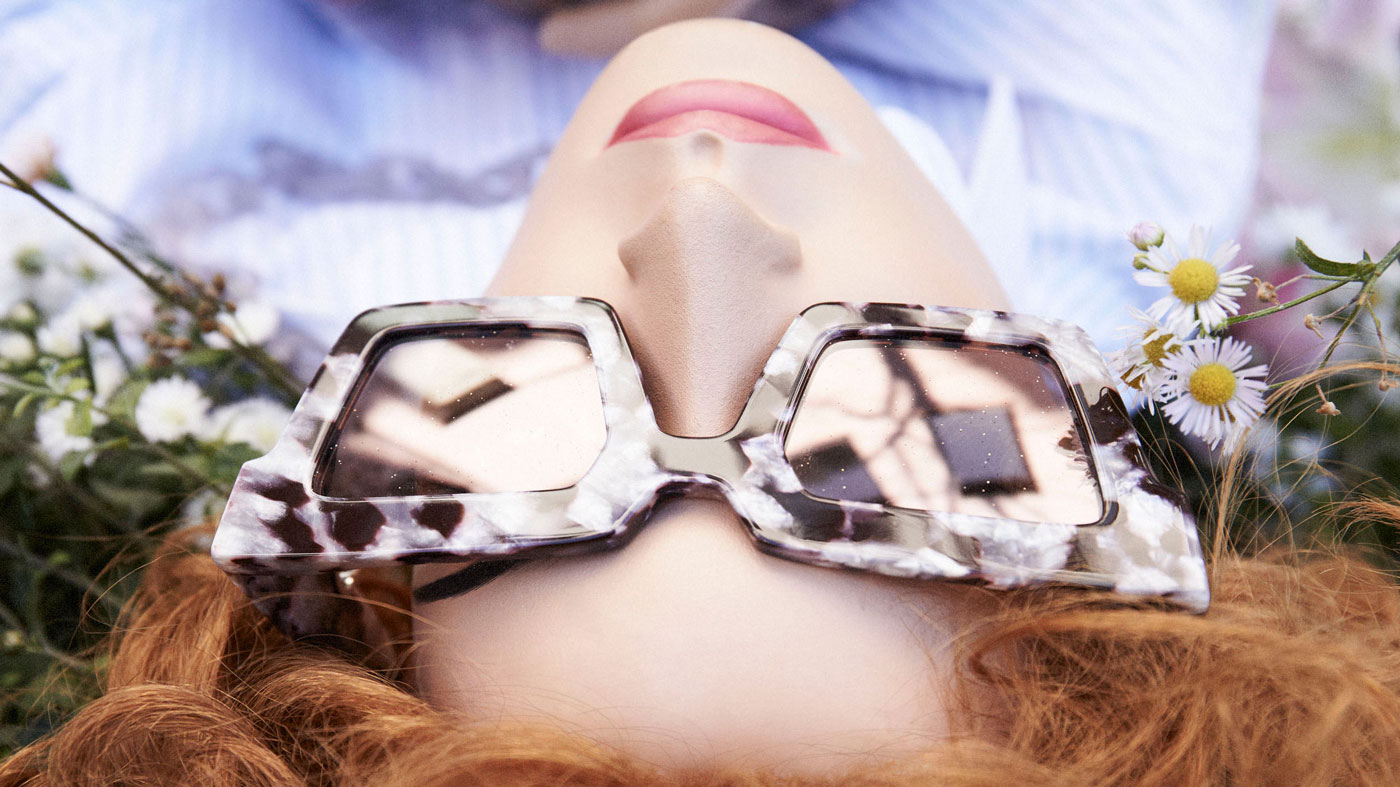 ROBERT LA ROCHE was founded in 1973 embracing an era of bright colors and bold designs and has unapologetically continued to turn heads ever since. The Vienna-based designer set trends internationally on red carpets, worn by major celebrities like Yoko Ono, Meryl Streep and Arnold Schwarzenegger. After a hiatus from 1999-2014, the ROBERT LA ROCHE brand was relaunched to carry the designer's bold designs forward into the 21st century.
All of the brand's frames are handcrafted by artisans in Italy and Japan using the finest materials on the market. The result is quality that lasts a lifetime. What truly makes ROBERT LA ROCHE special, however, is its stunning choice of shapes and styles. With designs ranging from bold to truly extravagant shapes, many of the brand's frames have become collector's items in their own right.
Virtually try on current glasses from ROBERT LA ROCHE online here:
>>>> Click here for more ROBERT LA ROCHE
Find ROBERT LA ROCHE opticians near you and contact them with just one click.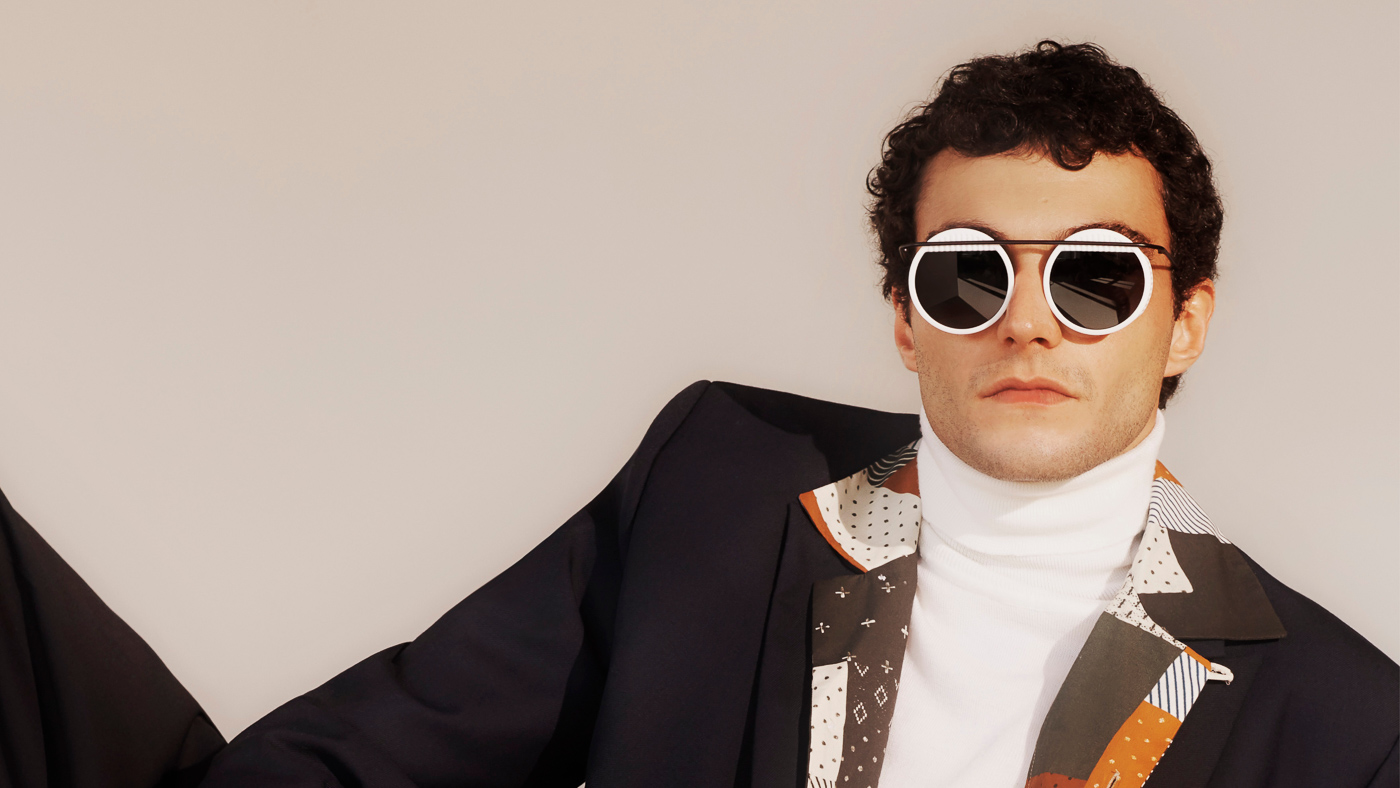 NEUBAU is a brand that embraces innovation and technology alongside traditional craftsmanship, sustainability and social responsibility. Their designs are unique but still classic and timeless while employing cutting-edge technologies and materials.
Despite only being in business since 2016, the design-driven company has already collected a number of major awards, including the German Design Award, Red Dot Award, Green Good Design Award, and the IF Award for Product Design, Sustainability, and Brand Philosophy. NEUBAU managed this by continually pushing the envelope with new, innovative technologies, sustainable materials and unique frame designs.
Among other advancements, NEUBAU has developed 100% plant-based 3D-printed frames as well as a number of proprietary materials designed to reduce the brand's environmental footprint. Sustainability is, in many ways, the central focus of the entire brand. Production is kept close to home in Austria and the Czech Republic, and even the packaging is entirely made of organic materials.
Virtually try on current glasses from NEUBAU online here:
>>>> Click here for more NEUBAU
Find NEUBAU opticians near you and contact them with just one click. 
GLORYFY
GLORYFY is the home of indestructible eyewear. After a colleague suffered an eye-injury during a sports accident, founder Christoph Egger decided that enough was enough. Now, 10 years after its initial launch, his first (somewhat clunky) indestructible design has given way to a wide range of stylish looks that have taken sports eyewear to a new level, while also branching out into the broader eyewear market. Today, indestructible made-in-Austria eyewear is for everyone, whether you're out on the field or at the office.
But what does indestructible really mean in practice?
GLORYFY's glasses, frames and lenses, are ultra-flexible, ultra-strong, and ultra-lightweight. You can bend them, twist them, or sit on them—they're going to be fine. Thanks to the patented proprietary material NBFX, they'll return to their original shape even if they're put under extreme stress. In fact, GLORYFY is so confident in their materials that all their products come with a lifetime guarantee. That in itself is a part of the brand's sustainability initiative—glasses that last a lifetime need no replacement. In addition to that, 83% of the materials used in the production process are recycled, and production is kept local to reduce impacts on the environment.
SPECT EYEWEAR
Founded in 2016, SPECT EYEWEAR focuses on uniting form and function with their sunglasses, sports goggles, and optical frames. Headquartered in Graz, they develop designs that focus on meeting the needs of physically active people. That means taking special care to use functional materials like Ultem, TR90, Edelstahl und Nylon, as well as incorporating a number of innovations such as their Ultra Flex, Wing, and Magnetron, and Flow technologies.
The result is active eyewear that's virtually indestructible, comfortable to wear, and that will stay in place whether you're mountain biking or white water-rafting—no strap required. Their dedication to both utility and style earned them not just a place on our list, but also an official partnership with Red Bull with the Red Bull SPECT EYEWEAR Collection.
Try the Best Austrian Eyewear Brands with

Virtual Try-On
Are you ready to see what Austria's best eyewear brands have to offer you specifically? Here at FAVR, we have everything you need to pick your next pair of glasses. You can try on a wide selection of glasses right on your phone using FAVR's Virtual Try-On! When you're through with Austria's finest, you can also check out the full FAVR offering with brands from Germany, Italy, Scandinavia, the UK, Japan, the US and many others around the world.