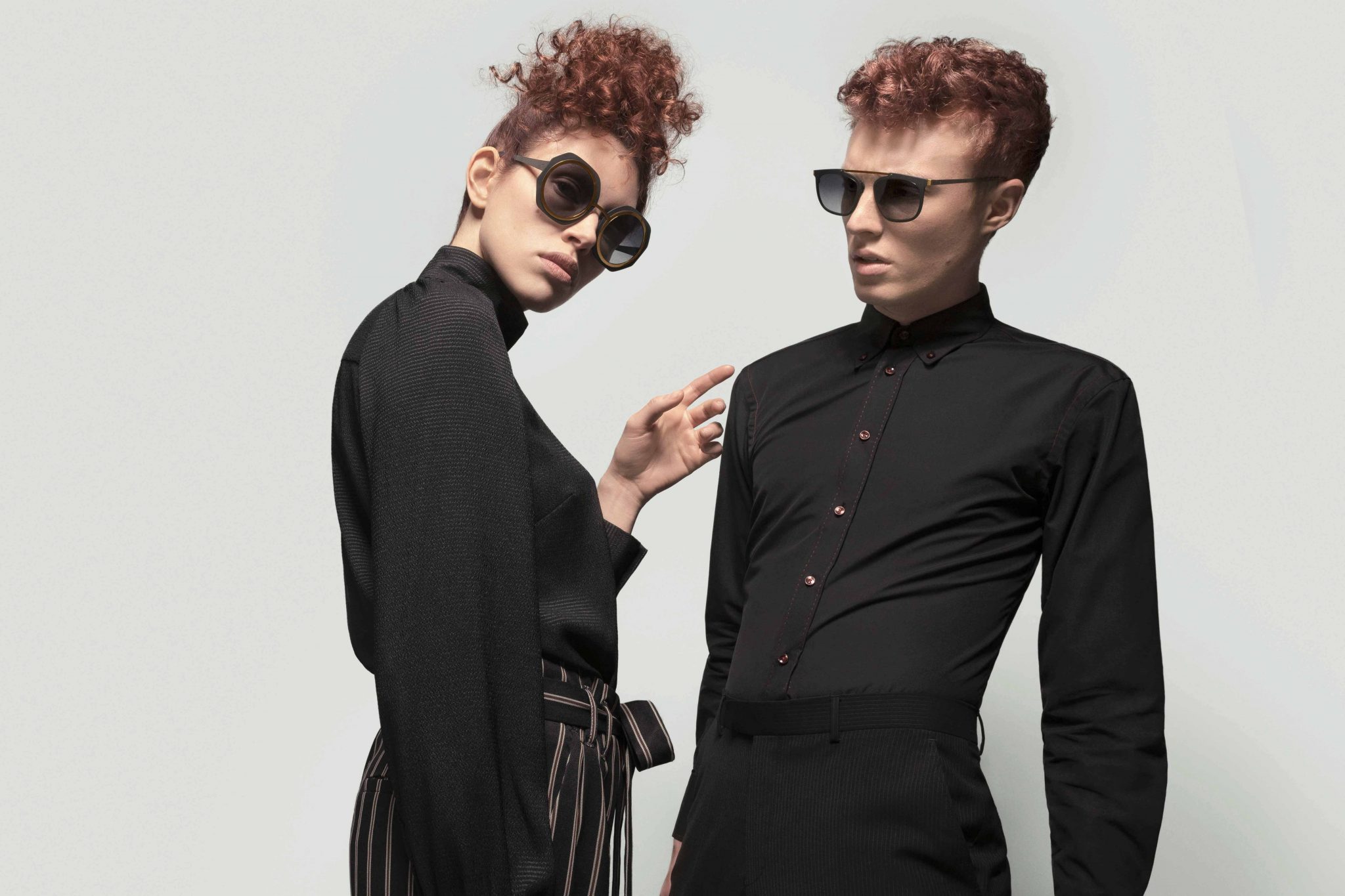 The Best Titanium Eyewear Frames
The best titanium eyewear frames are made by independent brands. That's because only passionate labels with attention to detail deliver great quality – unlike the mainstream eyewear brands you find around every corner. Whether you are interested in titanium eyewear frames for men or for women, please check out this article, which offers a deep dive into the fascinating world of titanium eyeglasses and sunglasses.     
Producing titanium eyewear requires knowledge and great engineering. But the result is a great material with many qualities that are well suited for eyewear. This is why premium eyewear brands are all making progressive titanium frames. Additionally, the category is very much on trend this year, which is why we're doing our best to present the best frames – and the best brands.
Furthermore, you can try them on yourself, because here on FAVR every single frame has a virtual try on functionality. Simply click the image below and it will take you to the FAVR portfolio with titanium as material. 
.
---
.
Virtually Try on the best titanium eyewear frames here on FAVR:


>>> Click here for more titanium glasses

>>> Click here for more titanium sunglasses
---
.
What kind of material is titanium?
Titanium is a pure element. At the same time, it counts among the ten most common elements on earth. However, the featherlight material occurs in nature only in a chemical bond. More precisely, titanium occurs as part of minerals. As a result, the production of titanium is complicated – which makes titanium eyewear frames more costly than their metal counterparts.
Brands charge high prices for titanium products: That's because the shiny, white-metallic element costs ten times more than steel. But the material offers good value for its price. Therefore, titanium deserves being named after a race of Greek gods. All in all, it's no surprise the material is so popular in the eyewear world.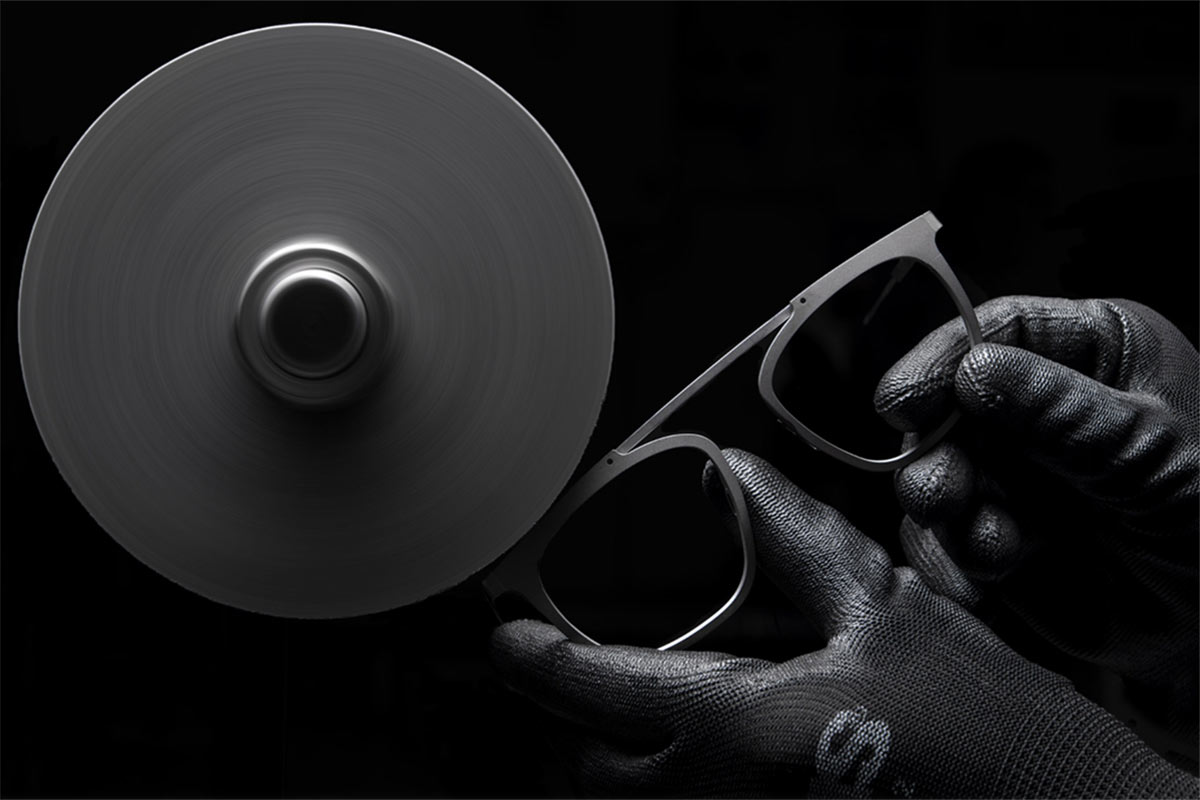 What are the advantages of titanium eyewear? 
In a nutshell, titanium is very good as a material for eyeglasses and sunglasses. Firstly, titanium offers great strength and flexibility. Therefore, it supports the manufacturing of delicate frames. Secondly, these frames rest lightly on the face and offer a good level of comfort. This makes titanium frames amazing to wear for a long time. Thirdly, titanium's flexibility makes it great for constructing temples.
Another great advantage: Titanium is extremely resistant. That means corrosion and high temperatures can do no harm. But titanium is also more resilient than steel. This is why it remains in good condition for a long time. Moreover, titanium is neutral to the skin. It causes no allergies or other skin reactions.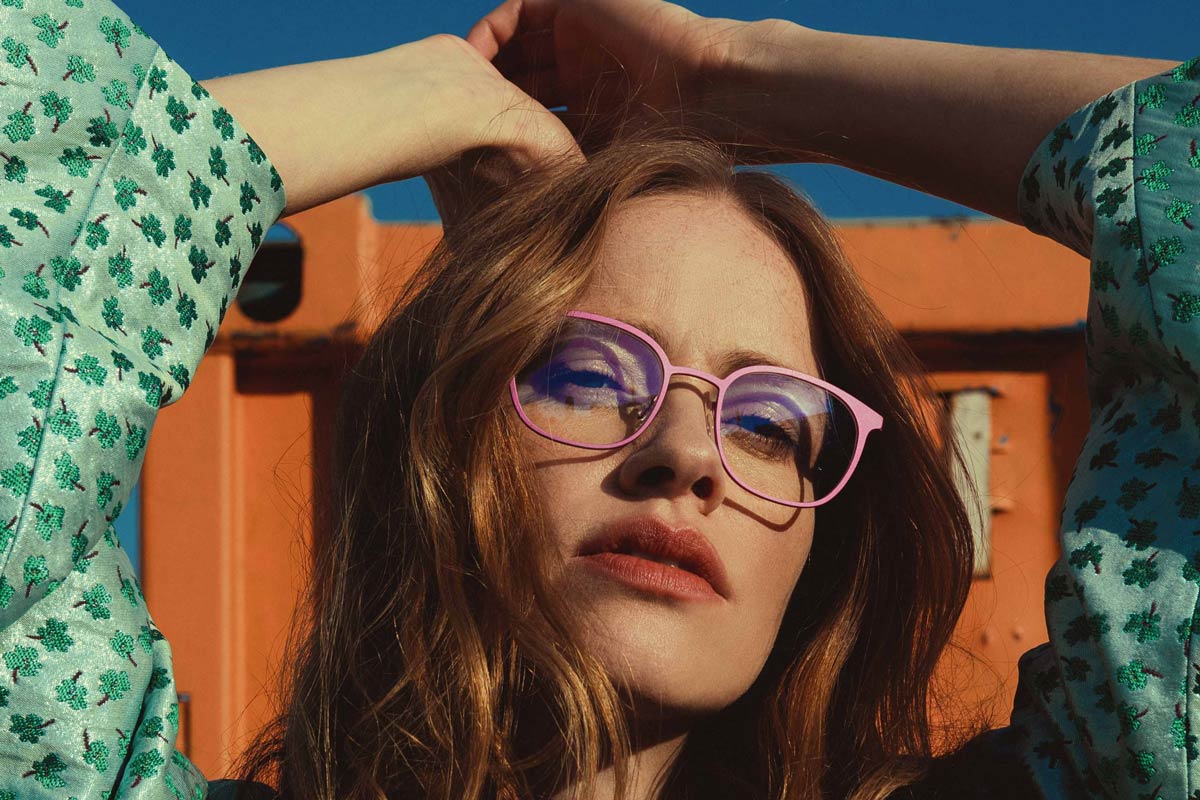 What is the difference between titanium and beta titanium?
Titanium frames can be finished with beta alloy. This makes the material harder and more flexible. Also, a beta alloy from vanadium and chrome heightens resistance to corrosion. For this reason, frames crafted from beta titanium can resist contact with saltwater. By the way, it can also withstand acids.
Why do eyewear brands like titanium?
Titanium is one of the strongest materials. It supports the design of delicate frames. Therefore, the material is well suited for rimless frames and half-rimmed models. Titanium also enables full-framed glasses. There are even more advantages. Titanium are also very fashionable and elegant. Titanium frames from premium eyewear brands look amazing in colorways such as gold, silver, and black.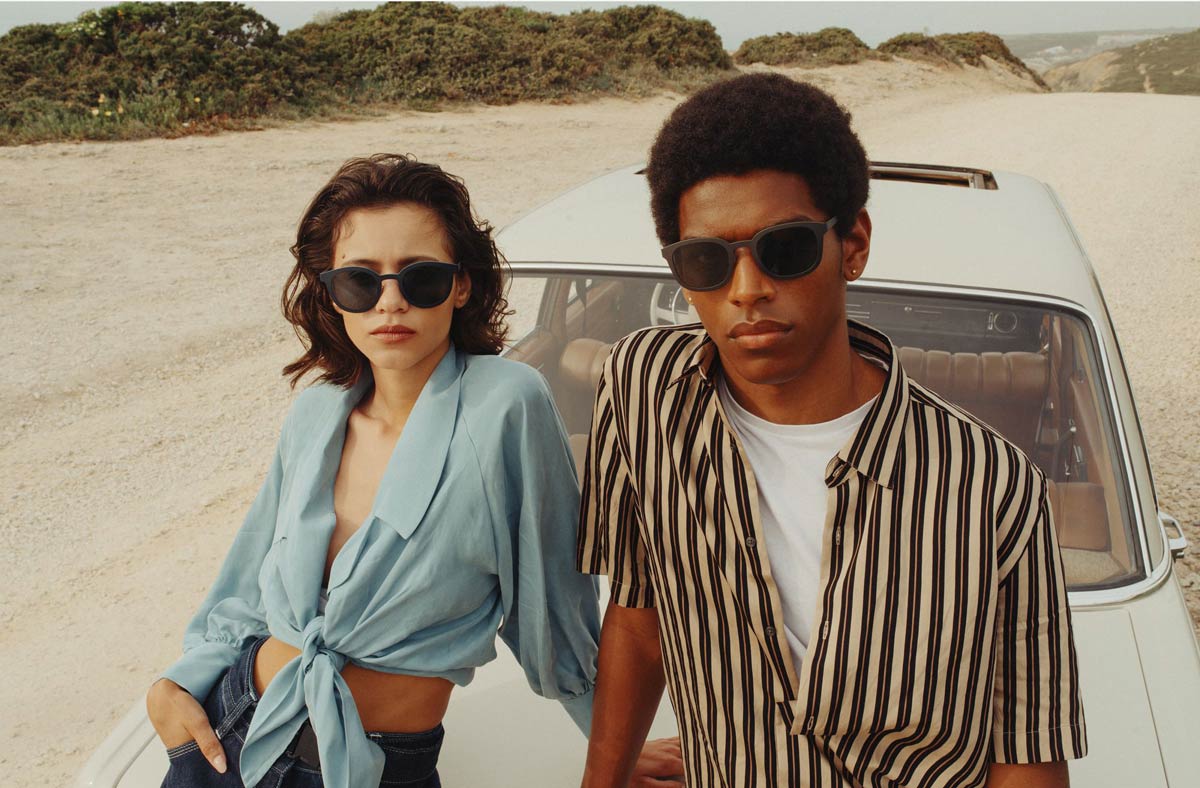 Can titanium glasses break? 
Glasses made of titanium are basically durable and long-lasting. Nevertheless, the bendability is limited. For this reason, a bending machine is used during production, which bends the glasses as a whole. However, when subjected to too much stress, the noble material quickly becomes brittle and fragile. Filigree parts in particular can then break quickly. The damage is of course much greater than with metal, as titanium is much more expensive to manufacture. Brittleness is therefore one of the biggest disadvantages of titanium.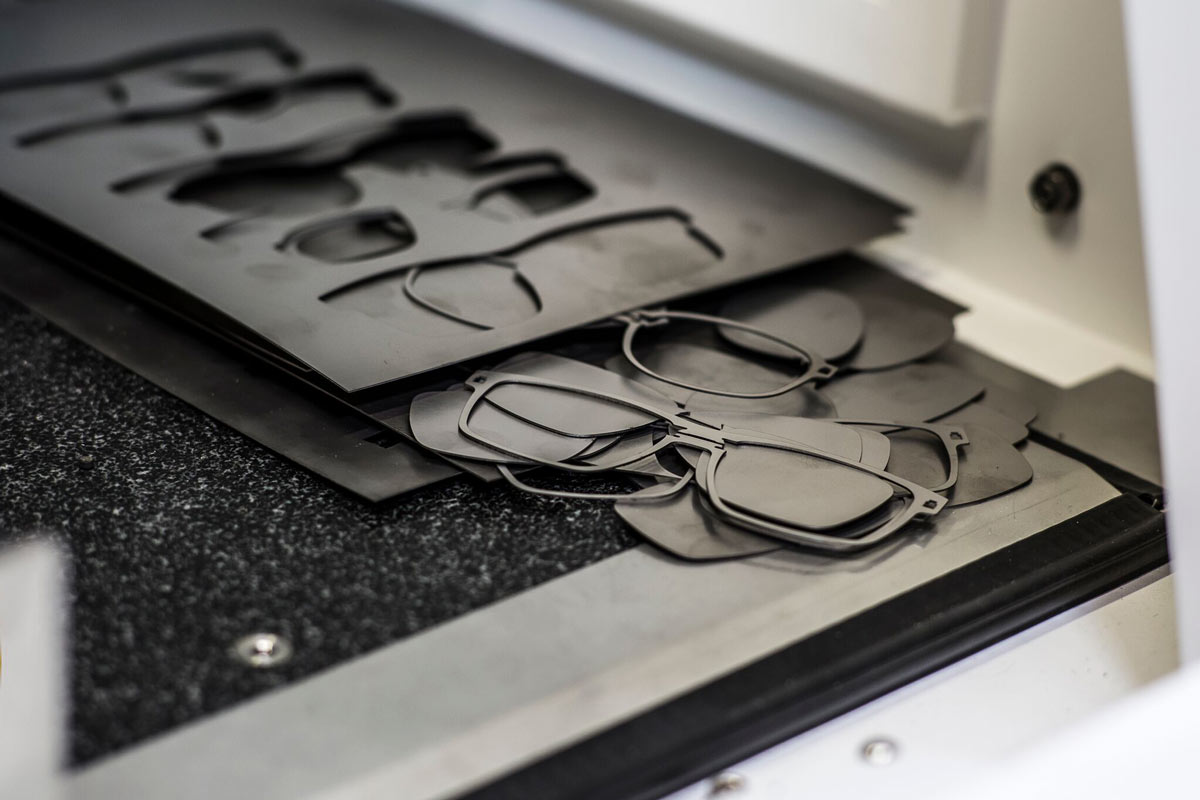 Is it possible to make bendable titanium?
The eyeglasses and sunglass frames where we use the term "pure titanium" are usually made of 99% pure titanium. They are featherlight. However, there are blends of titanium with other materials such as metal or aluminum that are slightly heavier but much more flexible. It is the combination with aluminum that is particularly resistant. When bent, they quickly return to their original shape.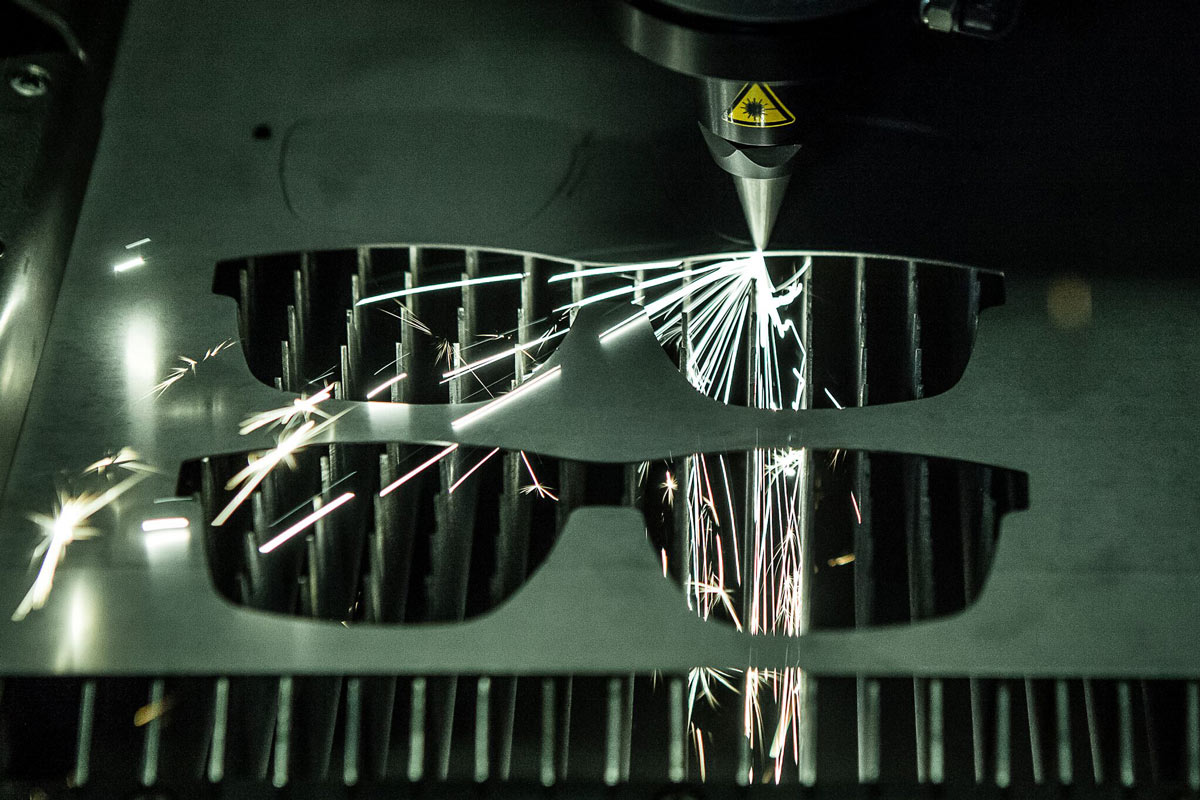 What is memory titanium?
Alloys that help titanium become more flexible and durable when used in eyeglass frames are often called memory titanium. This is because the material quickly returns to its original shape after being deformed. These frames are ideal for wearers who want both lightweight and durable eyewear. So, these alloys manage to balance the advantages and disadvantages of titanium. 
Where does Memory Titanium come from?
The smart material has its origins in space travel, shipbuilding and medical technology, because everywhere the characteristics of the noble material are particularly attractive. New technologies of the future in particular lend themselves to its use. And this is also where research into shape memory alloys is frequently carried out. Memory titanium is therefore in great demand, and not just in the world of eyewear.
What is Titanflex?
The material known as Titanflex is a type of memory titanium. To obtain the desired properties, titanium is thermomechanically treated in a special way. The process was pioneered by German eyewear manufacturer Eschenbach and results in an alloy that is more than ten times more pliable than conventional spring steel. Titanflex frames are thereby both comfortable and durable.  
How to color titanium?
Some titanium parts for eyewear are coated with a thin layer of lacquer to protect the titanium's coloring from fingerprints or damage. There are different processes for this, such as high-vacuum coating, anodic oxidation or painting with colored lacquers. However, all these processes bring their own challenges. There are advantages and disadvantages – for example, with the former process, the color spectrum is very limited. And anodic oxidation, for example, is relatively susceptible to fingerprints.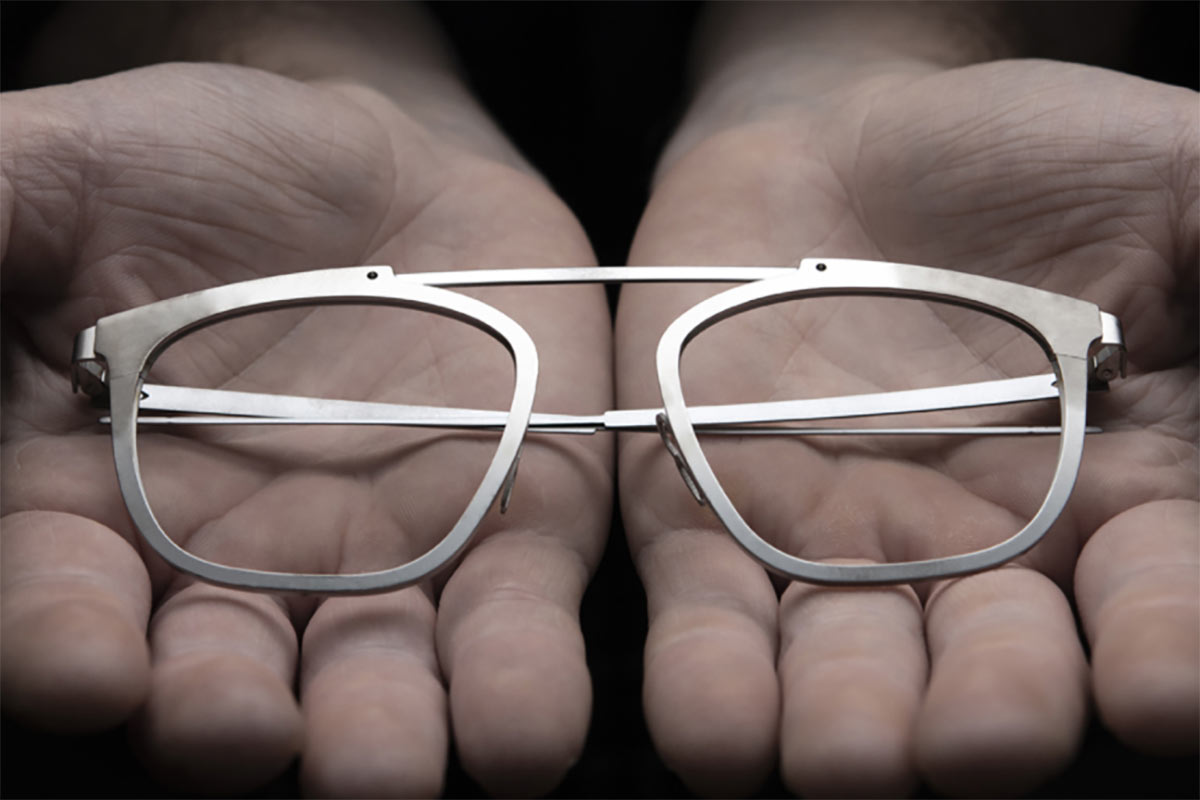 Markus T Titanium
At German eyewear brand Markus T, which has an in-house production facility attached, they combine the different processes in a creative way. The surface of the titanium is first roughened and then completely freed of the oxide layer with a titanium pickle. This is followed by anodizing and a short coating using the KTL process (cathodic dip painting) with a transparent lacquer. Finally, the lacquer of the eyeglass parts is baked in a drying oven for 20 minutes. The entire process has the advantage, among other things, that the surface remains matt but still free of fingerprints.
The best titanium eyewear brands 
Most premium eyewear labels include frames crafted from titanium in their collections. The most significant manufacturers include the following premium eyewear brands. We have selected these eyewear brands from all over the world. All of them are high-end manufacturers: 
Lindberg
Makellos
Ørgreen
Buy titanium eyewear frames at your local optician
We all like virtual try-ons. But would you rather try on frames at a quality optical store? Then we suggest you check out the leading opticians near you. Additionally, FAVR offers you a list of the best opticians for every location. Moreover, you can also search for eyewear brands. Once you found your favorite brand, FAVR directs you to the best opticians.
Other high-quality eyewear materials
In conclusion, FAVR is not only limited to titanium eyewear. For instance, a wide range of other materials offer advantages in eyewear design and manufacturing. Therefore, you should do some research before buying. FAVR offers great sources for this. Some more helpful stories include:
and The Best Horn Eyewear Frames or also,
---
Photography, header image:
photos STEFAN DONGUS 
assistants JANA LUDWIG & KILIAN AMREHN
hair & make-up KERSTIN HUESGES at 21AGENCY
styling NINA FRÖHLICH at 21AGENCY
models SONJA at SPIN & PHILIP at M4