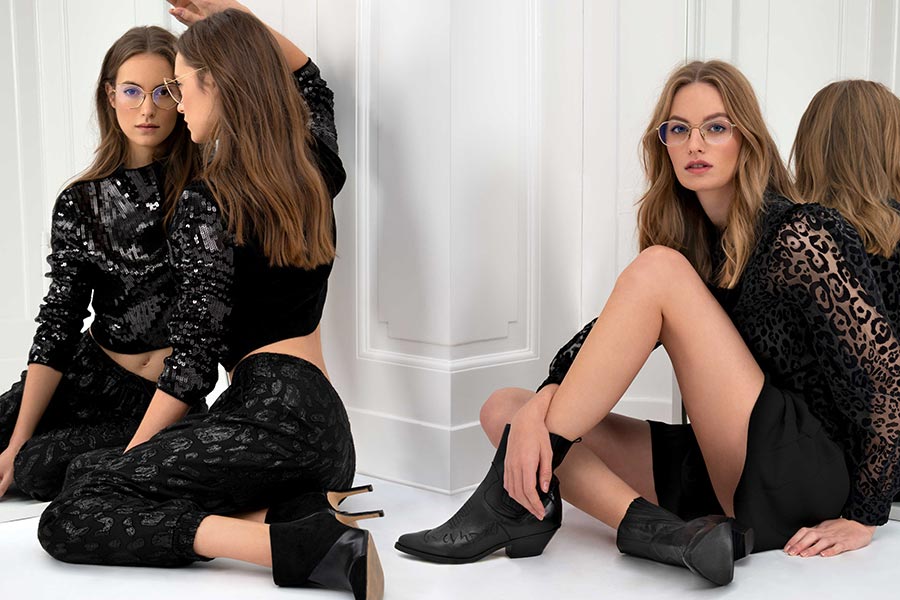 The Best French Eyewear Brands
Looking for the best French eyewear brands? You've come to the right place! The FAVR platform has the most stylish sunglasses and optical frames from all over the world – for instance from Japan, Scandinavia, America, Germany, Austria or France. Overall, we always feature only the most premium eyewear labels from across the world – only the best sunglasses and eyeglasses. And France enjoys a rich tradition in the optical industry. Some of the top eyewear designers in the world are from France.
---
.Try on the latest eyewear from French eyewear brands online here:

>>> Click here for more French optical eyewear

>>> Click here for more French sunglasses
---
The best French Eyewear Brands
The world of eyewear is big and international. So beyond the best French eyewear brands, FAVR lists eyewear from all across the globe. That makes sense, because certain countries enjoy a reputation for perfecting specific manufacturing techniques and materials.
Eyeglasses and Sunglasses from Germany, USA, Italy and more
For instance, Japanese brands are famous for delicate titanium frames while Italy produces some of the world's most refined acetate. Germany boasts a tradition for optical craftsmanship and small-batch manufacturing, including pioneering eyewear designs crafted from horn and wood. The United States is home to metropolitan eyewear styles – particularly from New York City. America also presents quintessential, laid-back California vibes in timeless panto style frames. Or check out the world of 3D Printed Eyeglasses – that's a whole different world.
So whatever floats your boat, rest assured you can find the right eyewear here on FAVR. For starters, here are some of our blog articles showcasing eyewear from different parts of the globe:
The Best American Eyewear Brands
The Best German Eyewear Brands
The best French eyewear brands – our list
Anne et Valentin – Inspired eyewear with a vision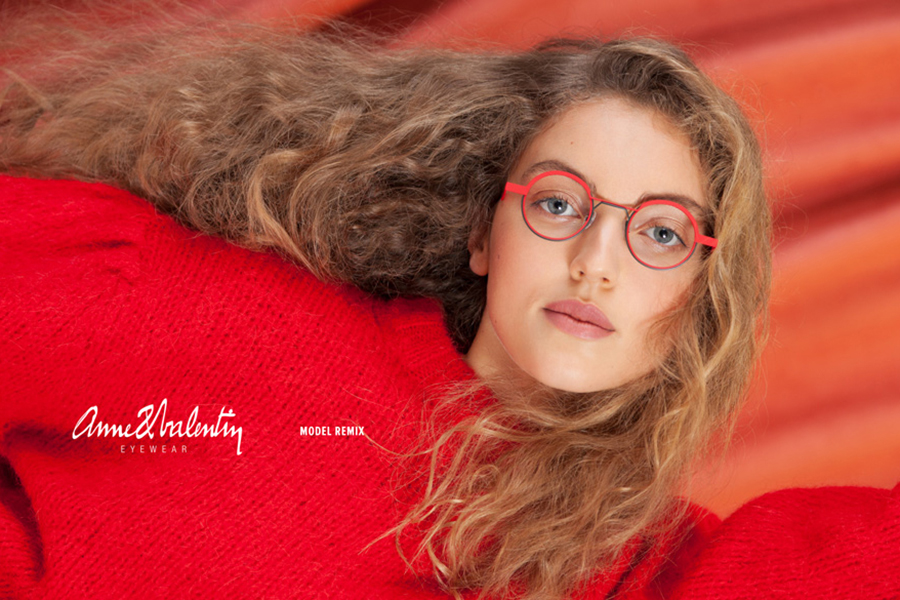 Named after two opticians who founded their own brand, ANNE ET VALENTIN set out shake things up in the eyewear industry. Based in Toulouse, a town in the South-West of France, the brand pursues a unique vision of gorgeous and original frame designs. At their own studio, the designers dream up new frame shapes inspired by architecture, photography, plastic arts, fashion, and cinema. And even today, the founders retain full control of the brand and its visuals, all the way to store window designs and advertisements.
In terms of manufacturing, "Made in France" plays an important role for ANNE ET VALENTIN. Even 30 years after founding the brand, the two still work with the same factories located in the French Jura mountains. The only exception: They manufacture a few titanium models in Japan, home to some of the world's best titanium frames. After decades of steady evolution, ANNE ET VALENTIN glasses are available at select retailers across the globe and the fan base is growing.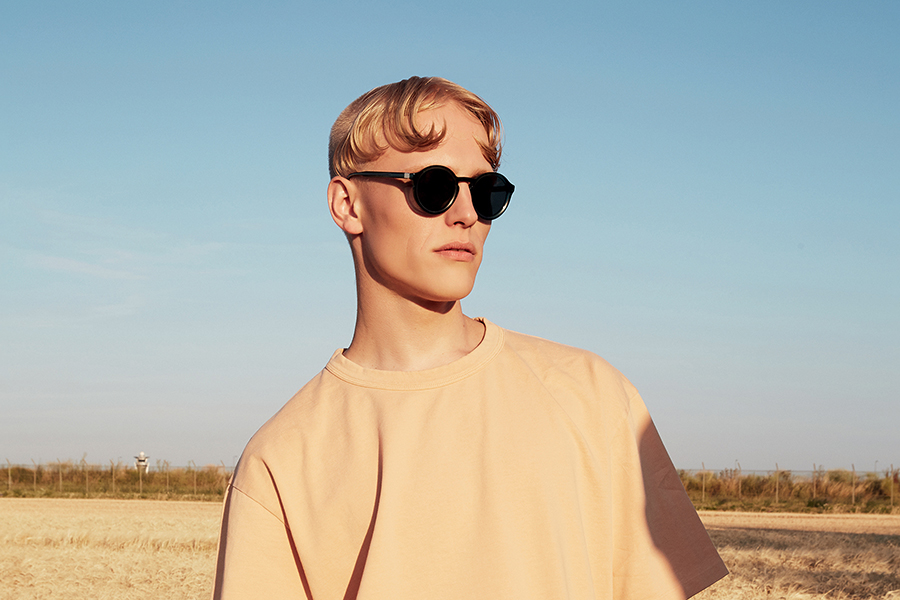 Very few French eyewear brands have balanced functionality and quality like BAARS. The designer behind the brand, Guillaume, was heavily inspired by German industrial designer Dieter Rams. In particular, the concept of "less is more". As a result, BAARS set out to fully reinvent hinges in eyewear frames. After intense research and development, the resulting hinge design features a unique magnet mechanism that makes BAARS eyewear unique.
Another unique BAARS feature is the minimalist design aesthetic. It revolves around pure, robust, and simple outlines. The timeless designs are built to last and offer an alternative to fleeting trends. Instead of the planned obsolescence of consumer products, BAARS glasses and sunglasses are here to stay. Manufactured and assembled in Oyonnax from premium materials, BAARS eyewear is a reliable and great-looking choice – truly one of the best French eyewear brands.
---
Try on current glasses from Baars online here:
>>> Click here for more Bears eyewear
---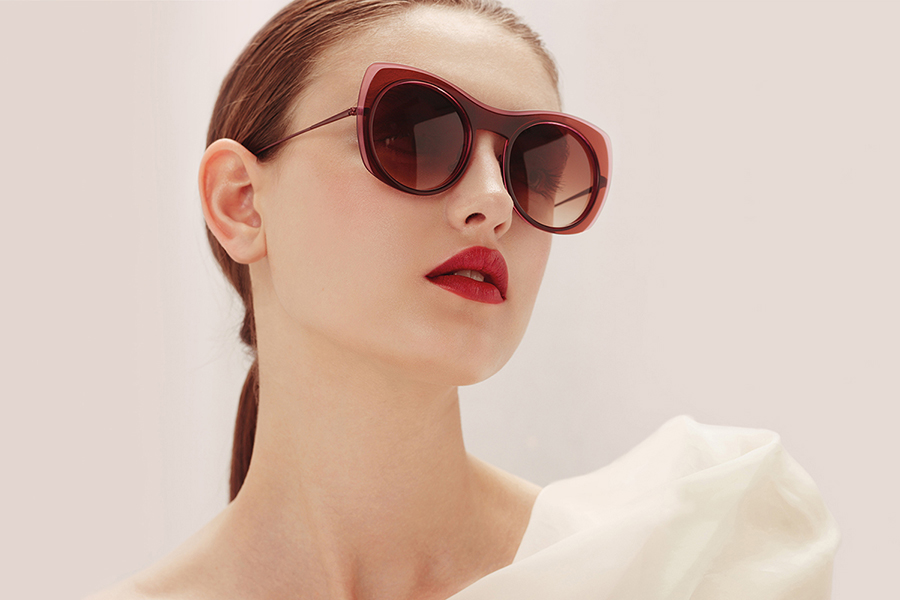 For a unique feminine perspective among French eyewear brands, look no further than CAROLINE ABRAM. The brand's namesake received her training in design-oriented optical stores. In 1998, she started designing jewels and accessories for the eyewear market, including chains and magnifying glasses with her own unique twist. This provided the foundation for the CAROLINE ABRAM brand, which since the beginnings in 2008 has won her creator four SILMO Gold Awards so far.
A major reason for her success is Abram's use of fine materials such as silver, wood and semi-precious stones. Expert manufacturing of CAROLINE ABRAM eyewear takes place in Dakar, where the designer spent her childhood. Speaking of childhood, Abram also launched a successful kids collection named "Tête A Lunettes". Right away, it received the SILMO Award for best kids design and continues the successful legacy of one of the most stylish French eyewear brands.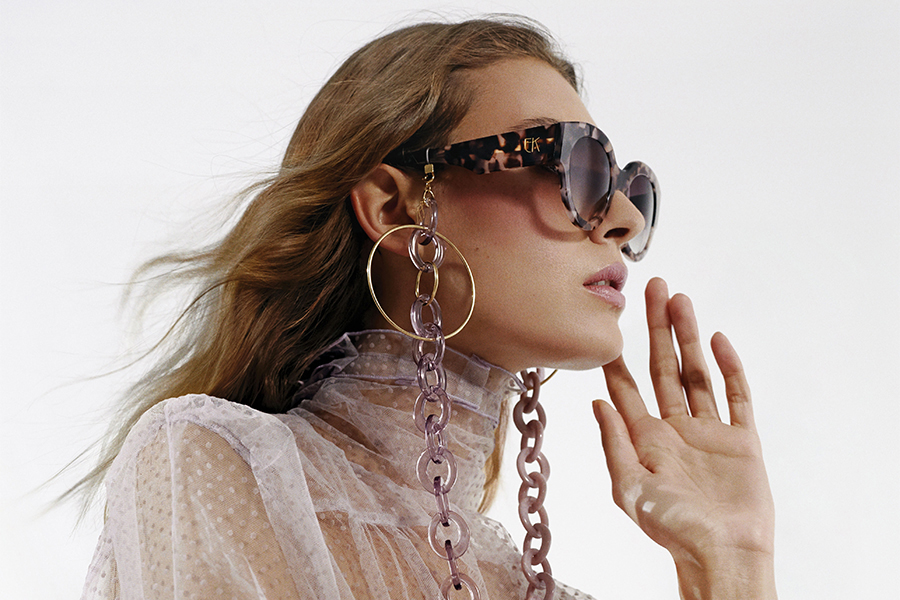 The name is a legend in the global optical business. EMMANUELLE KHANH made history as a French fashion designer, stylist, and model. She is best-known for introducing oversized eyeglasses as one of the most influential young designers of the French New Wave movement in the 1960s. Unfortunately, Madame Khan passed away in 2017. But her legacy lives on with a signature dose of Parisian attitude in every frame.
Like no other brand, EMMANUELLE KHANH represents the eternal spirit of luxury only to be found in Paris. The range includes oversized as well as cat eye and butterfly frames. For added value, the designs implement elaborate print patterns and smart details such as eyewear chains. In terms of manufacturing, the Studio collection introduces a vivid blend between delicate Japanese titanium wire and voluptuous acetate details. Adding to the elevated spirit of EMMANUELLE KHANH, the glasses ship with upscale accessories such as luxury cloths and cases.
---
Try on current glasses from Emmanuelle Khanh online here:
>>> Click here for more Emmanuelle Khanh eyewear
---
FACE A FACE has been setting trends among French eyewear brands for 25 years now. In 1995, the independent label started under the leadership of Pascal Jaulent and Nadine Roth. The mission: To create a French eyewear design company based on modernity and creativity without compromise. Aside from his strong aesthetic standards, Pascal also brings to the table a business degree from Ecole Supérieure de Commerce de Paris.
Since the brand's beginnings, the frame designs have charted their own course. Inspired by architecture, modern art and fashion, FACE A FACE eyewear likes to play with volumes, shapes, textures and materials. In 2014, FACE A FACE become part of the "Design eyewear group". In the process, Pascal Jaulent advanced to Chief Creative Officer (CCO) for all brands in the group and still guides FACE A FACE with a sure hand for style and quality.
---
Try on current glasses from Face à Face online here:

>>> Click here for more Face a Face eyewear
---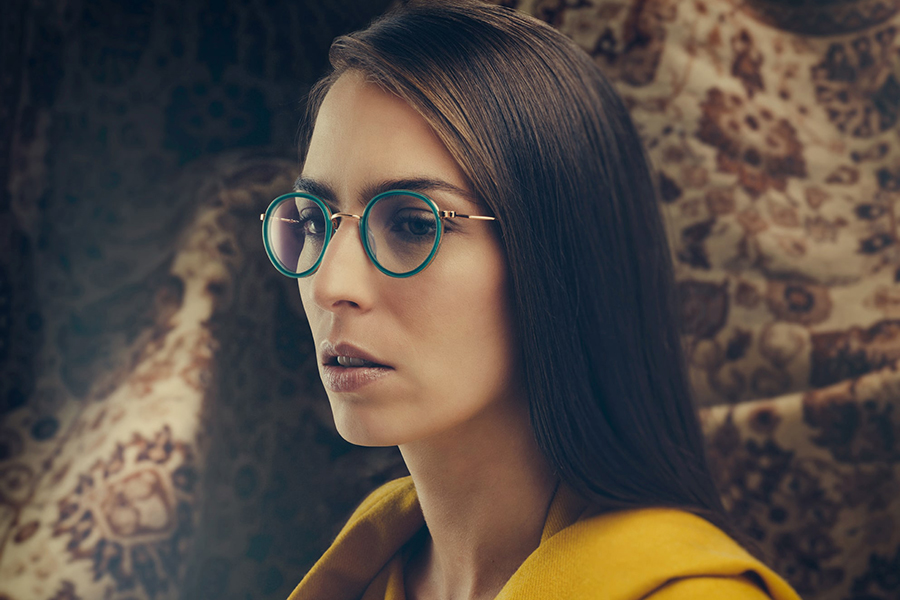 Only a select few independent French eyewear brands command a rich history like GOUVERNEUR AUDIGIER. That's because the company has been in business for over 150 years! Back in the day, Clément Gouverneur established his factory in Morez. Right in the heart of the Jura region known as the French capital of eyewear manufacturing. In recognition of the brand's legacy, the French government has bestowed the label "Entreprise du Patrimoine Vivant" (EPV) for a 'living heritage company' that preserves a high level of craftsmanship and industrial excellence.
Even today, the workshop is still at the same address where Audigier set up shop in 1878: 66 rue de la République, in Morez, Jura. After all these years, every single frame is still handmade by trained craftsmen. Traditionally, GOUVERNEUR AUDIGIER specialized in the design of temples for frames, which still consist of 28 to 35 manufacturing steps. Also unchanged: The company relies on the most premium materials such as gold, titanium, and leather. For all eyewear aficionados who appreciate quality, tradition and a culture of excellence, GOUVERNEUR AUDIGIER is a natural choice.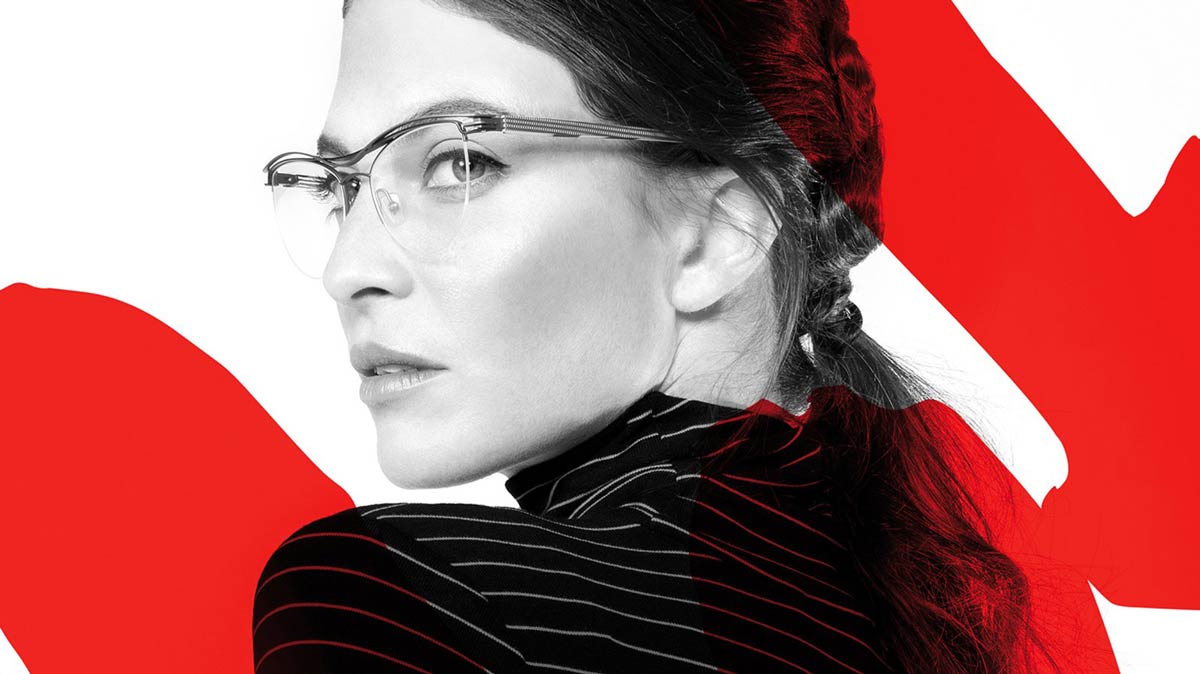 The name is a label of excellence among French eyewear brands. J. F. REY is short for the two founders Joëlle and Jean-François Rey, who founded the brand in 1995. Driven by a pursuit of high-end optical frames and sunglasses, the brand covers a diverse range of products. The popular collection includes frames for men and women as well as wearers with small faces and children. Always with an eye for comfortable fit and timeless designs that flatter the wearer's face.
Geographically speaking, J. F. REY represents the best of the French beaches and mountains. That's because each pair of frames is dreamed up at the studio in sunny Marseille. In the next step, the glasses come to life under the expert guidance of skilled manufacturers in the mountainous Jura region. In terms of materials, the offering is diverse. It ranges from acetate, metal, titanium, leather, wood, to carbon fiber. The results have received numerous awards, including the 2019 Gold Award at the Hong Kong Optical Fair for the JF2855 0020 model from the best-selling Wave collection.
---
.Try on current glasses from J.F.Rey online here:

>>> Click here for more J.F. Rey eyewear
---
Lesca – Family business with a global following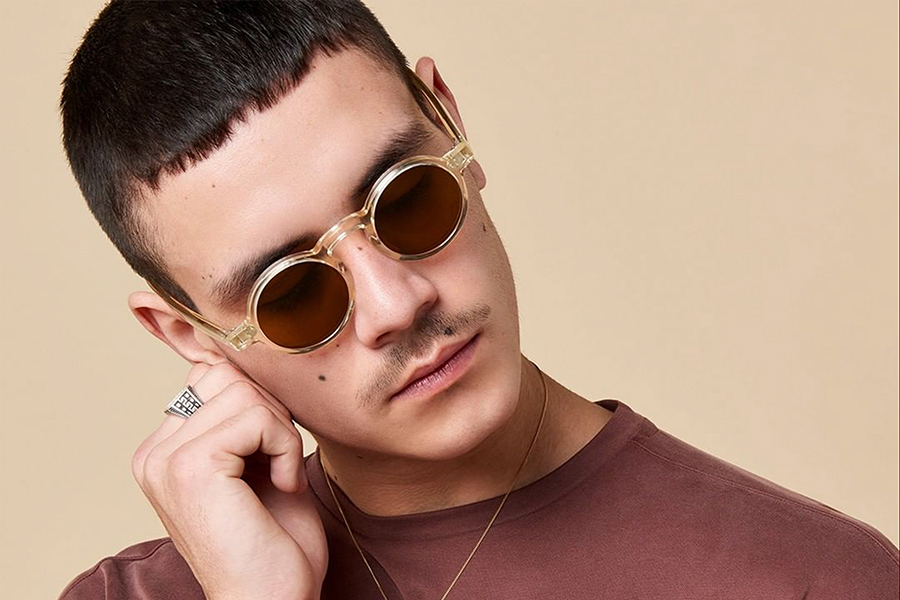 Tradition and family history come to life in French eyewear brand LESCA. The roots of the label are in the 1950s, when founder Joel Lesca assembled one of the country's largest collections of antique eyeglasses. In the next step, he channeled his passion into the LESCA brand with beginnings in a small optical workshop Secrétan district of the 19th arrondissement in Paris. For manufacturing, LESCA wanted the best of the best. So he trusted the experts in the French Jura region to produce the frames in hand-made processes, which remains the case today.
As of now, the independent brand remains under family leadership by Mathieu and Bertrand Lesca. Even today, the vintage eyewear collection assembled by founder Joel Lesca still offers endless inspiration. This influence reflects in the robust and thick outlines that are a signature feature of LESCA frames. Mid-century design style also looms large over the collections, including the "Corbs" model inspired by an eyewear creation from legendary architect Le Corbusier. Still operating out of the traditional Paris headquarters, the brand enjoys a loyal following of opticians and wearers across the globe.
Lucas de Stael – The Next French Wave
French eyewear brands have always kept an eye on what's next. This includes the eyewear label started by namesake designer Lucas de Staël in 2012. At the time, the founder LUCAS DE STAEL was looking for an experimental laboratory to dream up his eyewear creations. He found it in an old printing factory located in the 19th precinct of Paris, which has served as the headquarters ever since.
In a major break with tradition, LUCAS DE STAEL manufactures eyewear not in the Jura region but right in the heart of Paris. Thanks to patented technologies, the frames consist of surgical stainless steel covered with a thin layer of titanium. Quality is of utmost importance, as each frame is the result of an average of thirty steps. The formula is working: The brand has received the honorable label of "Entreprise du Patrimoine Vivant" for representing French know-how, excellence and craftsmanship. Other merits include several SILMO D'Or Awards as well as Fabriqué à Paris for innovation "Made in Paris". The future looks bright for French eyewear brands.
Morel – A history of eyewear excellence
Like no other French eyewear brand, MOREL represents tradition and a history of excellence. MOREL recently celebrated an incredible 140 years of tradition as a quality eyewear label. Even more amazing, the parent company still remains headquartered where it all began, in the French Jura region in the town of Morez. But at the same time, MOREL is anything but stuck in the past. Over the past years, MOREL has injected its collections with more fashion appeal and zeitgeist than many younger labels.
What remains unchanged after all these years is the commitment to independence in terms of products and marketing communications. In 2019, the brand celebrated its 140-year anniversary with an outstanding campaign and high-fashion product releases. Behind the scenes, MOREL still enjoys strong relationships with the most exclusive opticians. It's a relationship of mutual respect based on a deep understanding of the optical trade – and the formula for the next 100 years of relevance among French eyewear brands.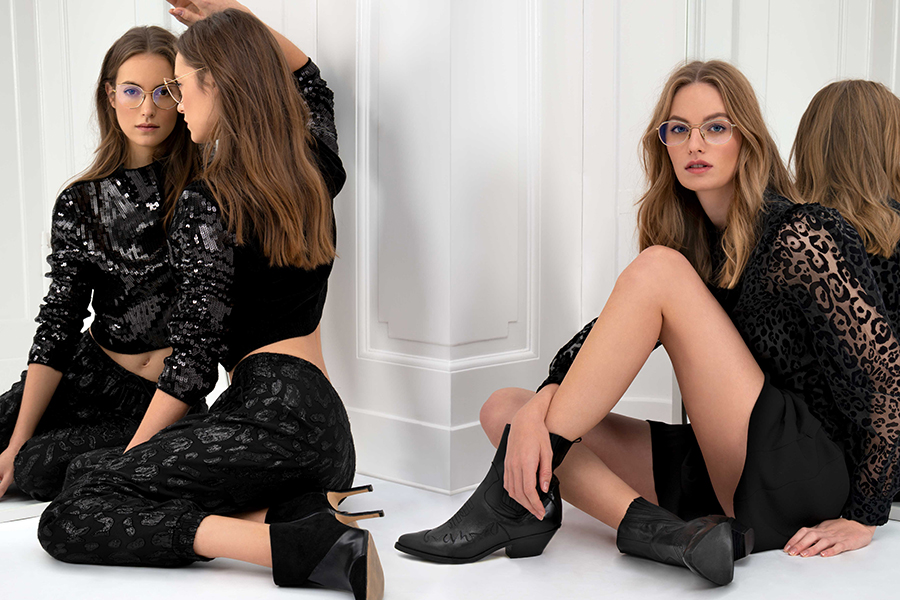 Looking for a textbook example of French savoir-faire; the traditional knowledge of how to create things perfectly? Then look no further than influential eyewear brand NATHALIE BLANC. The eponymous label created by revered French designer NATHALIE BLANC has built a legacy with of-the-moment styles. The secret is a unique combination between cosmopolitan influences and rural craftsmanship: The designer creates her signature frames in Paris, manufacturing takes place in time-honored manual processes in the Jura region, the birthplace of French eyewear manufacturing.
Speaking of manufacturing, NATHALIE BLANC relies on upscale materials such as high-grade cellulose acetate and also offers metal frames with 22-carat gold plating. Always built with a sense of elegance, the range includes classic aviator glasses as well as eye-catching cat eyes. For a high-fashion context, the frames bear melodic names such as »Marie Elodie«, »Edith« and »Capucine«. And to guarantee a high level of sun protection, the label's sunglasses boast anti-reflective lenses made for NATHALIE BLANC by Carl Zeiss and Divel.
---
Try on current glasses from Nathalie Blanc online here:

>>> Click here for more J.F. Rey eyewear
---
Tarian – Exclusive Parisian excellence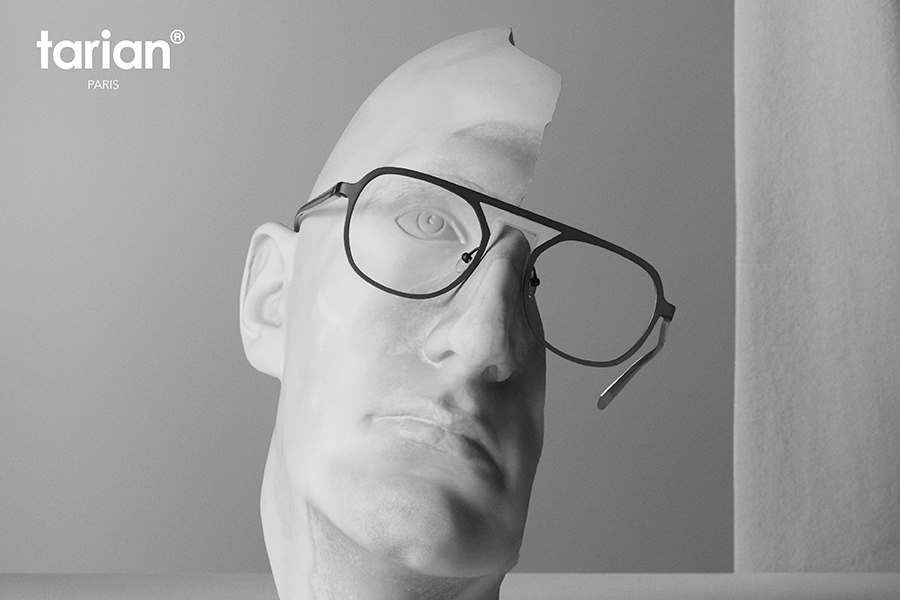 Founded in 2010, the TARIAN brand represents the stylistic sensibilities of multi-hyphenate designer Jérémy Miklitarian. Based in a historic courtyard at 12 Rue Dupetit-Thouars in the third Arrondissement of Paris, TARIAN has made a name for itself with forward-looking designs based on a deep respect for eyewear craftsmanship. With this in mind, TARIAN set up manufacturing in the Jura region, where Jérémy Miklitarian likes to roam old workshops in search of vintage pieces of acetate left behind by grandmasters of old.
The brand cultivates a sense of Parisian extravagance. Accordingly, every pair of TARIAN glasses is limited to a run of 500 pairs each, while acetate and metal remain the main materials. Soon after its founding, TARIAN made a splash and won the SILMO d'Or Award for the 'Saintonge' solar mount in 2012. Keeping an eye on new talent, the brand engaged in a partnership with the Geneva high school of art and design in 2017. And as a man of many disciplines, Jérémy Miklitarian launched his own range of TARIAN ceramics in 2018 but will always remain true to his true passion, eyewear design.
Thierry Lasry – Visionary eyewear style in groundbreaking designs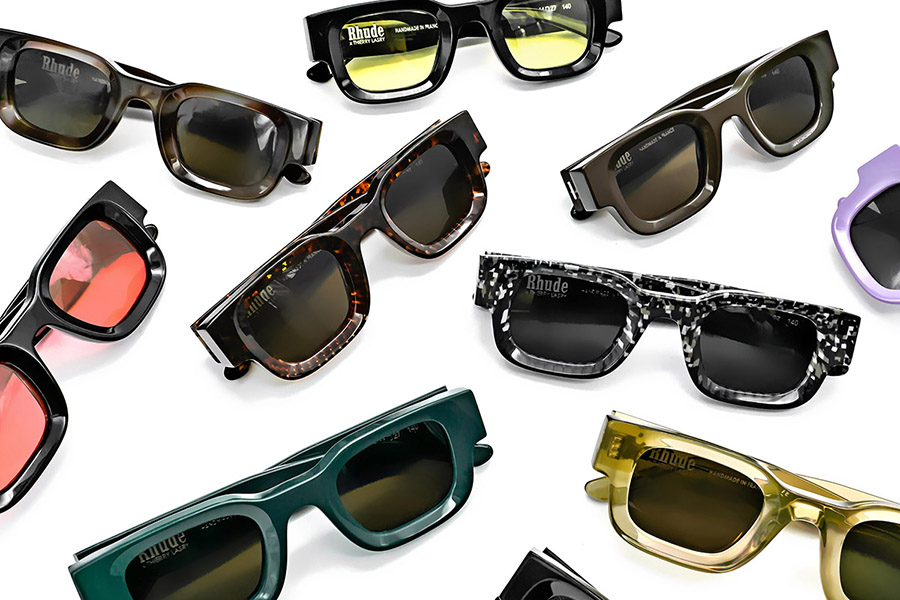 Born and raised in Paris, French designer Thierry Lasry was predestined for a career in eyewear. His father was an optician while his mother worked as a designer. So it made sense to create the THIERRY LASRY eyewear label as an outlet for creative and groundbreaking designs. Since 2006, the brand has made a name for itself with visionary eyewear designs that underline the wearer's unique personality. Steeped in the style of the 1980s, THIERRY LASRY draws inspiration from geometric shapes and unique colorways with a sense of surprise and provocation.
Some design critics attribute this particular aesthetic to the designer's childhood fascination with LEGO bricks. His eyewear designs are known for their flat fronts, which give the retro-inspired shapes a futuristic twist. On the backend, THIERRY LASRY only uses acetate from the reputable Italian manufacturer Mazzucchelli. Another specialty: The names of his frame creations end on the letter 'y', like the designer's first and last names, and he refers to each of his creations as 'babies'. Collabs with likes of Acne Studios, Barbie and Fendi keep things fresh, while VIP fans already include the likes of Rihanna, Kate Moss, Travis Scott, Future, and more.
So there you have it, the best French eyewear brands. Didn't find the right brand and style for your needs yet? Then may we suggest searching for your new dream eyewear by material category? That way, you can find out if you are more of an acetate or titanium person. Just have a look!
Finally, here are our current selections of eyewear across a number of different materials: