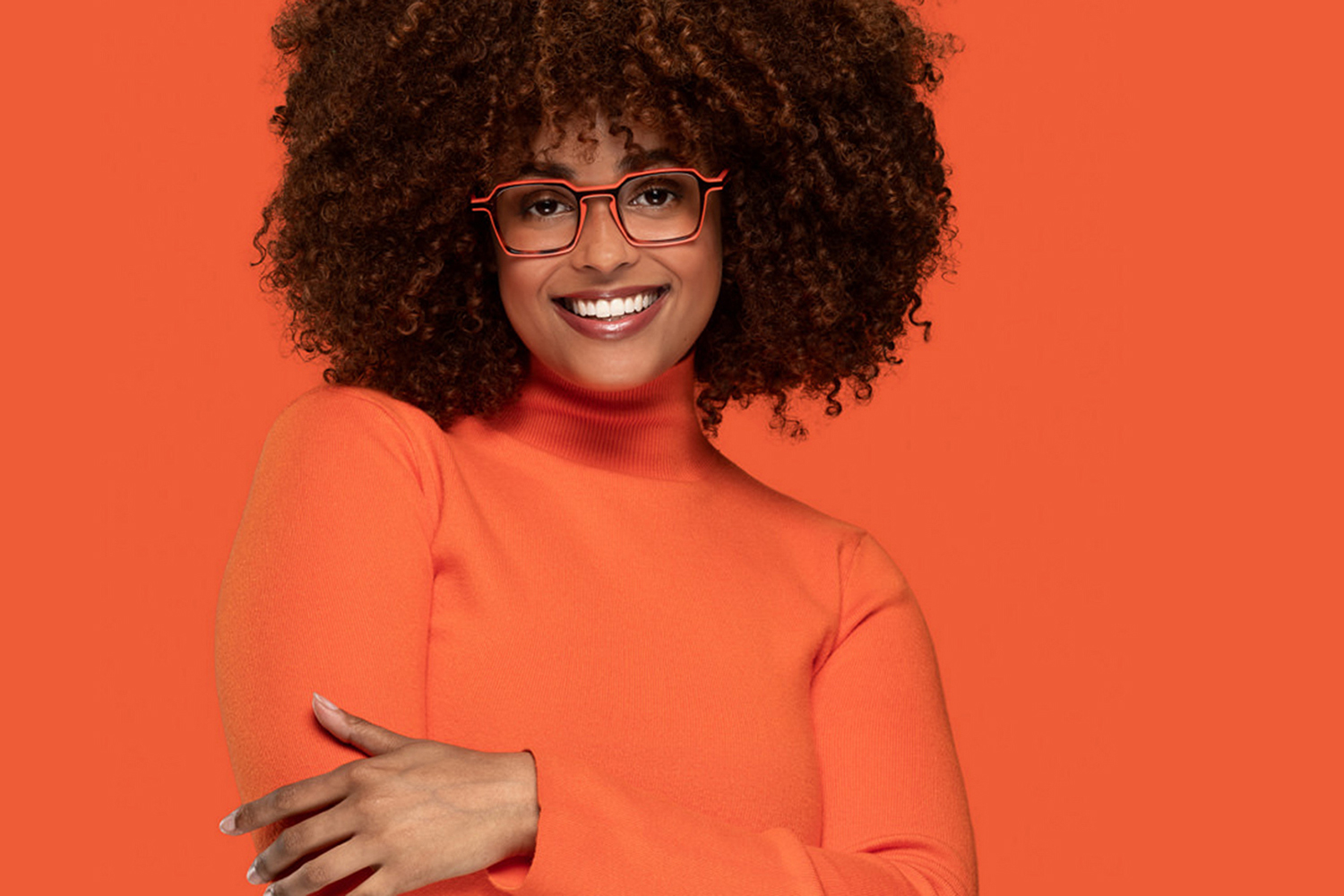 The Best Eyewear Brands From Belgium, the Netherlands and Luxembourg
The Best Eyewear Brands from Belgium, the Netherlands and Luxembourg? Here's what you need to know: Every country has its specific style and values. Eyewear brands from Germany, Italy, France or Scandinavia, are different from those hailing from Austria or Switzerland. And the same is true for the Benelux countries. Within the vibrant fashion and design cultures of Belgium, the Netherlands, and Luxembourg, a plethora of exceptional eyewear brands have emerged. These Benelux brands combine craftsmanship, innovation, and a commitment to sustainability to offer eyewear that is both visually stunning and ethically conscious. Let's explore the best eyewear brands from these countries and delve into what sets them apart.
Belgium – innovative design and attention to detail
Belgium, known for its artistic heritage and avant-garde fashion scene, presents HENAU, KINTO, KOMONO, and BINOCHE as prime examples of eyewear excellence. HENAU stands at the forefront of the industry with its fusion of optical functionality and haute couture, creating frames that are both fashionable and comfortable. KINTO's dedication to attention to detail and ergonomics ensures frames that fit perfectly and make a bold statement. KOMONO, deeply rooted in the Antwerp fashion environment, pushes boundaries with its innovative designs and accessible pricing. BINOCHE celebrates Belgian heritage, crafting captivating eye-catchers that shape ideas and reveal the wearer's true self.
Netherlands – timeless and modern
Netherlands boasts remarkable eyewear brands such as DUTZ EYEWEAR, SUZY GLAM, DICK MOBY, and HELDEN. DUTZ EYEWEAR combines expertise and attention to detail to create frames that are not only aesthetically pleasing but also built to last. SUZY GLAM takes a unique approach to design, shaping frames by hand to ensure a perfect fit and harmonious aesthetics. DICK MOBY's commitment to sustainability shines through its use of recycled and biodegradable materials, offering stylish eyewear while reducing waste. HELDEN, with its timeless elegance and distinctive style, provides frames that stand on their own as true works of art.
You're interested in the eyewear business in the Netherlands? Then check out this post about the best opticians in the Netherlands.
Luxembourg – craftsmanship meets innovation
Luxembourg, a country known for its blend of tradition and innovation, presents GOLD & WOOD as an innovative and fashion-forward eyewear brand. With meticulous handmade construction and the use of rare materials like wood, silk, and horn, GOLD & WOOD creates optical frames and sunglasses that epitomize luxury. Their dedication to craftsmanship, authenticity, and innovation results in eyewear that captivates with its rich textures, vibrant hues, and exquisite design elements.
---
Belgian Eyewear Brands
HENAU (Belgium)
HENAU, a Belgian eyewear brand, embodies the perfect blend of craftsmanship and imagination. Their eyewear couture showcases avant-garde designs that seamlessly integrate optical functionality, elevating them to the status of haute couture. With a keen eye for detail, designer Marc Delagrange brings his expertise in optics and modern art to create glasses that are not only fashionable but also comfortable and functional.
Since its establishment in 2000, HENAU has been dedicated to producing architectural frames that exude timeless elegance. The brand's rich heritage is built upon the unique hand-drawn designs of Michel HENAU and Marc Delagrange from the eighties. Marc has continued to carry the torch and has further refined the brand's aesthetic, resulting in refined forms, geometric abstractions, and designs that can be considered artistic objects. HENAU Eyewear is a true testament to pure craftsmanship, tradition, and uniqueness, which have positioned them at the forefront of the industry for over three decades.
KINTO (Belgium)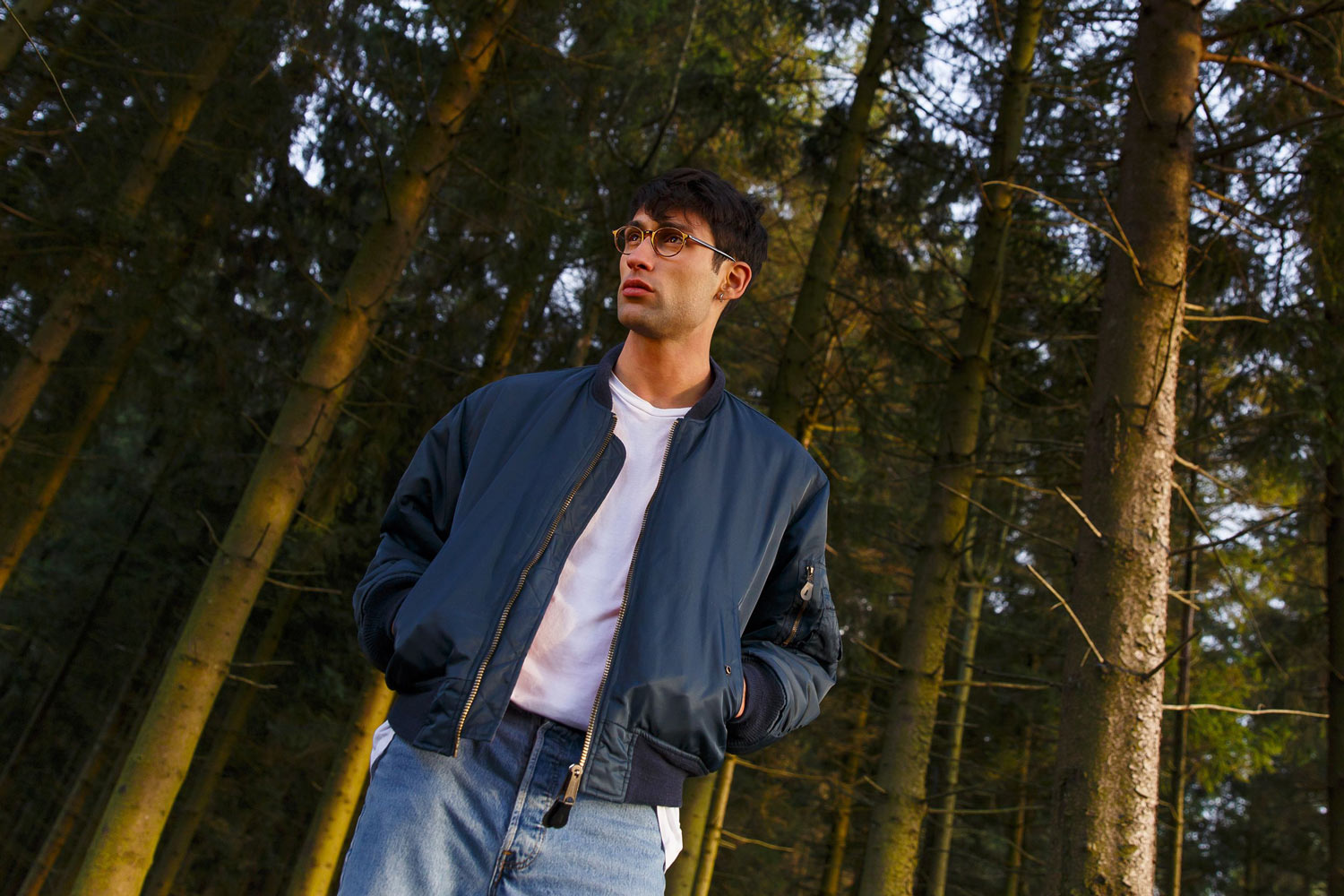 KINTO Eyewear, an independent Belgian brand founded in 1978, is committed to crafting eyewear frames with utmost attention to detail and ergonomics. From their humble beginnings in a small workshop in Brussels, KINTO has evolved while staying true to its core values. The brand's eyewear frames are the result of 40 years of expertise and dedication, offering a combination of affordability and technical excellence.
KINTO's designers have mastered the art of omitting the superfluous and focusing on the details that truly enhance the overall look. Their frames are designed as distinctive signs, making a bold statement and reflecting the wearer's individuality. With tin-plated details and subtle blends of colors and materials, KINTO Eyewear frames are both stylish and comfortable. By prioritizing design, ergonomics, and affordability, KINTO ensures that everyone can enjoy eyewear that fits perfectly and expresses their unique sense of style.
KOMONO (BELGIUM)
Founded in 2009 by ex-professional snowboarders Anton Janssens and Raf Maes, KOMONO is a Belgian brand that brings innovation and contemporary design to the world of accessories. KOMONO's inspired style, surprising color palette, and forward-thinking aesthetic have allowed the brand to push boundaries and offer a fresh perspective. With an emphasis on accessibility and affordability, KOMONO makes avant-garde fashion accessible to all.
Deeply rooted within the Antwerp fashion environment, KOMONO is renowned for its distinct and radical vision. Their boundary-breaking designs have been embraced by some of the world's most recognizable faces and are stocked in high-profile concept stores, department stores, independent opticians, and fashion boutiques across more than 80 countries. Whether it's sunglasses, opticals, watches, or ski masks, KOMONO embraces experimentation and offers a glimpse of the future in the present. With KOMONO, anyone can express their style, personality, and imagination.
BINOCHE (Belgium)
BINOCHE is a Belgian eyewear brand that embraces its roots and takes pride in its Belgian heritage. With collections designed in Antwerp and manufactured in France and Italy, the brand combines the expertise, vision, and know-how of its production partners to create unique frames that reflect the individuality of those who wear them. BINOCHE celebrates its twentieth anniversary this year, marking two decades of crafting captivating eye-catchers.
More than just vision correction tools, BINOCHE glasses are artistic creations designed to evoke emotions. Similar to the way art resonates with its audience, the brand believes that eyewear should shape ideas and bring out the wearer's hidden self in all its splendor. By providing the perfect framework for inner beauty, BINOCHE unveils and enhances its true nature, allowing wearers to fully appreciate their unique style and personality.
Behind the scenes, BINOCHE is the brainchild of two Belgian designers, Biche and Gino, who joined forces to create bold, comfortable, and accessible eyewear. They are committed to ethical practices and oppose child labor and exploitation, ensuring that all their frames are manufactured in compliance with European standards in France, Italy, or the Netherlands. Upholding the values of quality, durability, and elegant finishes, BINOCHE offers eyewear that embodies timeless style and sophistication.
THEO (Belgium)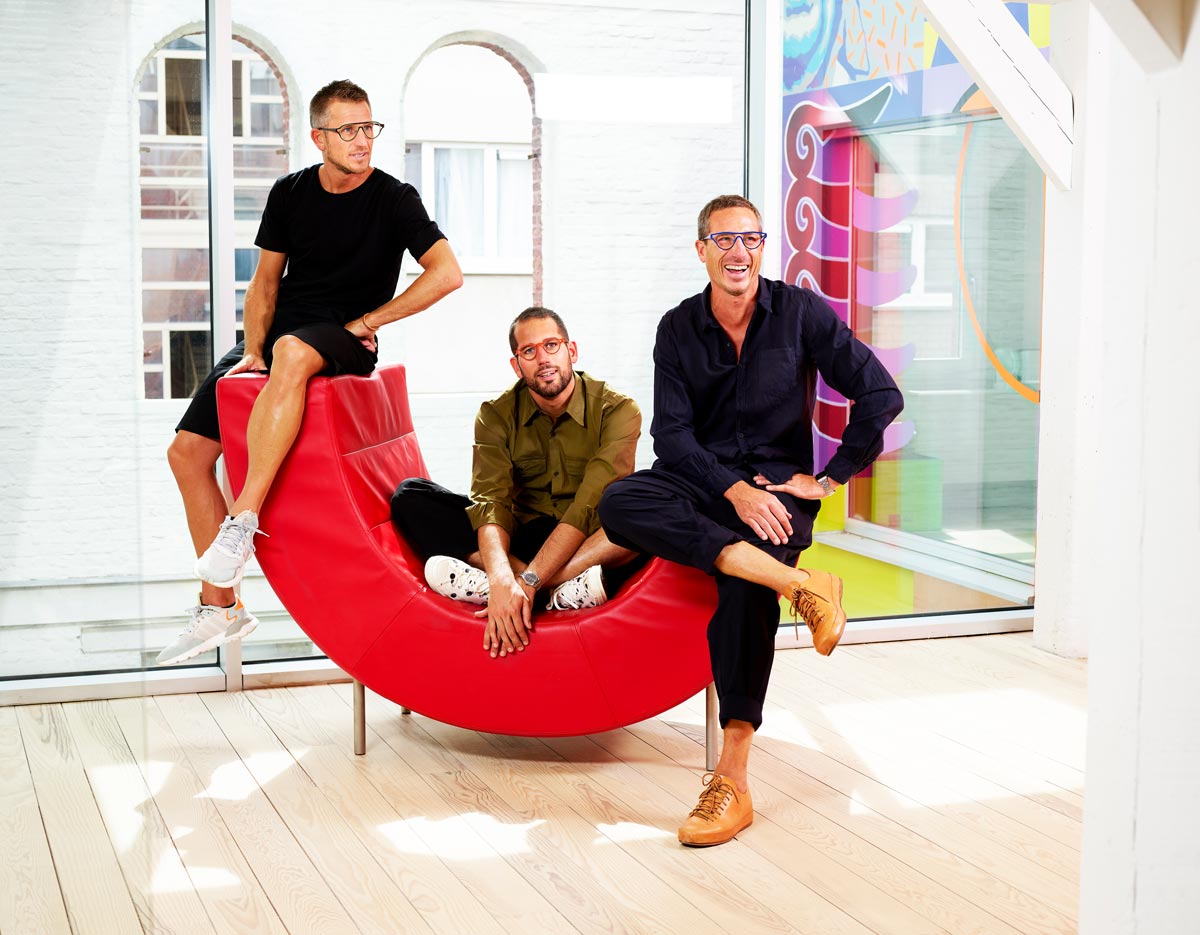 THEO, the Belgian eyewear brand, is renowned for its unique designs and exceptional craftsmanship. With a fusion of creativity and functionality, THEO has pushed boundaries in the industry, captivating customers worldwide. The brand's headquarters in Antwerp serve as a hub for designing and manufacturing eyewear, where they prioritize emotional marketing and collaborate with talented designers. From their quirky designs to their vibrant slogan "THEO LOVES YOU," the brand has created a loyal following among independent opticians and even caught the attention of tech tycoon Bill Gates. THEO's philosophy centers around bringing happiness and individuality to their customers, reflected in their extravagant and bold frames. Managed as a family business, THEO values stability and long-lasting relationships with both employees and customers, continually releasing tasteful collections accompanied by unique storytelling.
>>> Click here to see eyewear from THEO on FAVR
---
Dutch Eyewear Brands
DUTZ EYEWEAR (Netherlands)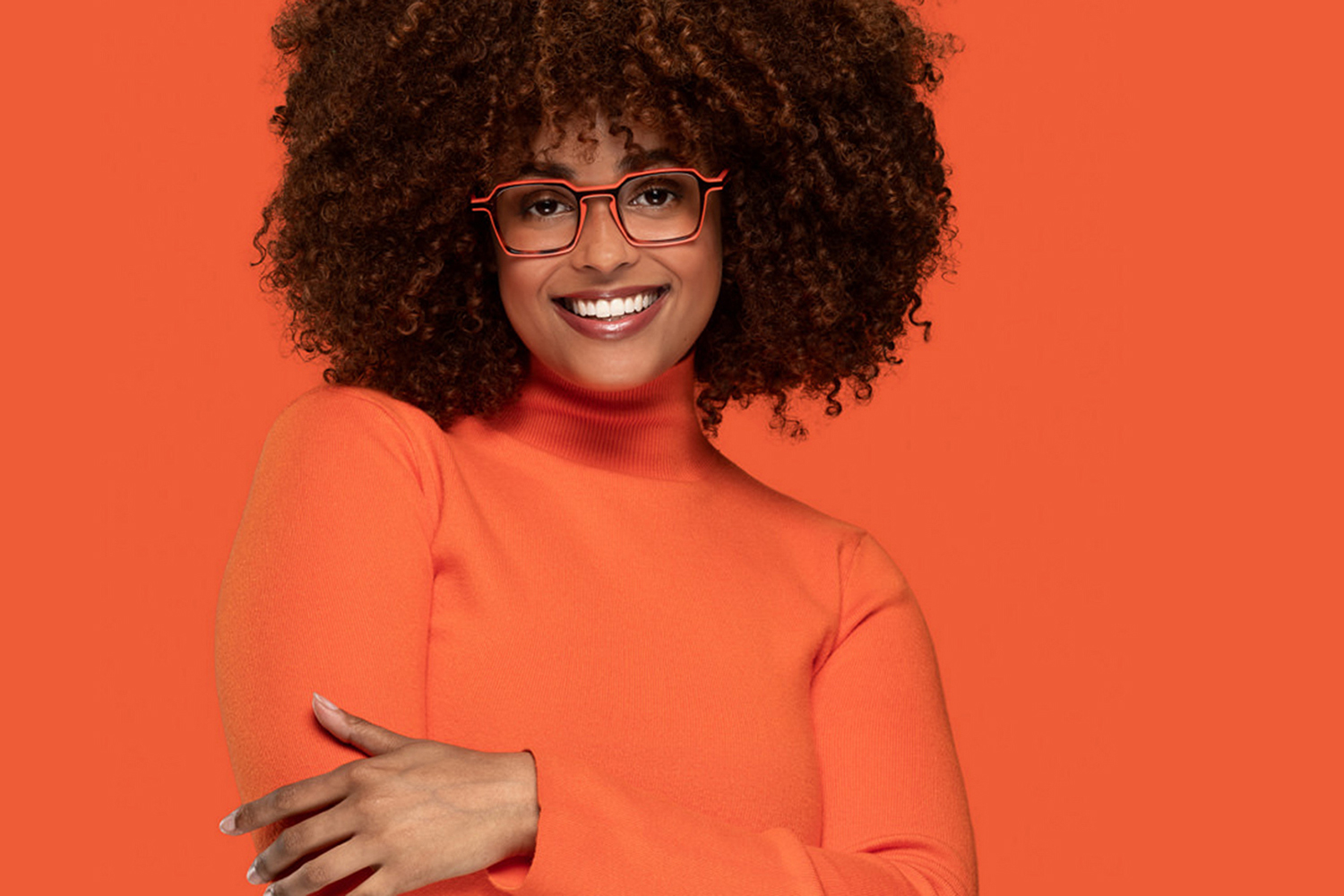 DUTZ EYEWEAR embarked on a journey in 2005 with the vision of living the dream. Since then, the brand has remained committed to delivering exceptional eyewear that stands out from the crowd. By listening attentively to their customers and going the extra mile, DUTZ has established itself as a distinctive and dynamic force in the eyewear industry.
With in-house design and quality supervision, DUTZ controls every step of the eyewear creation process, ensuring a high-quality collection of frames that are not only comfortable but also aesthetically pleasing on any face. The brand prioritizes durability by using solid stainless steel materials that are allergy-friendly. This attention to detail results in frames that are built to last.
DUTZ caters to men and women of all ages, with a special focus on providing options for those with larger or smaller faces. The brand recognizes the struggle of finding frames that fit perfectly, without compromising on design. By meeting these specific needs, DUTZ empowers individuals to embrace their unique style with confidence. Celebrating over 15 years of excellence, DUTZ continues to offer eyewear that captivates the world with its distinctive charm.
SUZY GLAM (Netherlands)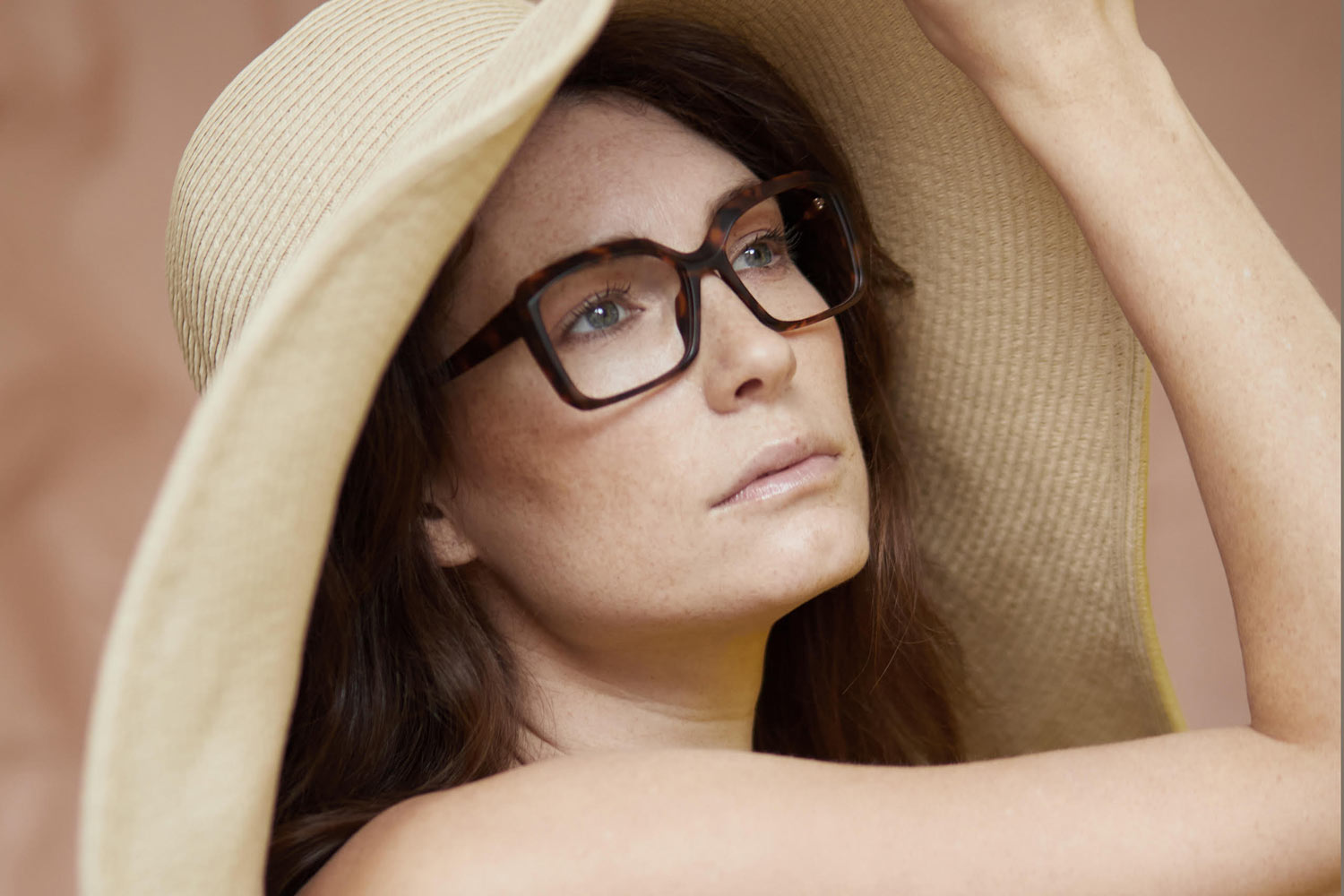 SUZY GLAM, founded in 2013 by Etienne Frederiks and Susanne Klemm, is a Dutch eyewear brand that blends artistry, design, and craftsmanship to create eyewear that captures attention. Etienne, with a background as an optician and experience in the optical industry, joined forces with Susanne, a Swiss-born designer and optician, to embark on a creative journey together.
What sets SUZY GLAM apart is its unique approach to design. Instead of starting with drawings or computer renders, the brand shapes its models by hand, fitting and adjusting them until they perfectly complement the wearer's face. SUZY GLAM believes that this three-dimensional design process, combined with an exceptional fit, yields styles that harmonize as both objects and accessories. While acknowledging the history of eyewear, SUZY GLAM goes beyond the retro aesthetic, creating a collection that resonates with a new generation of eyewear enthusiasts.
DICK MOBY (Netherlands)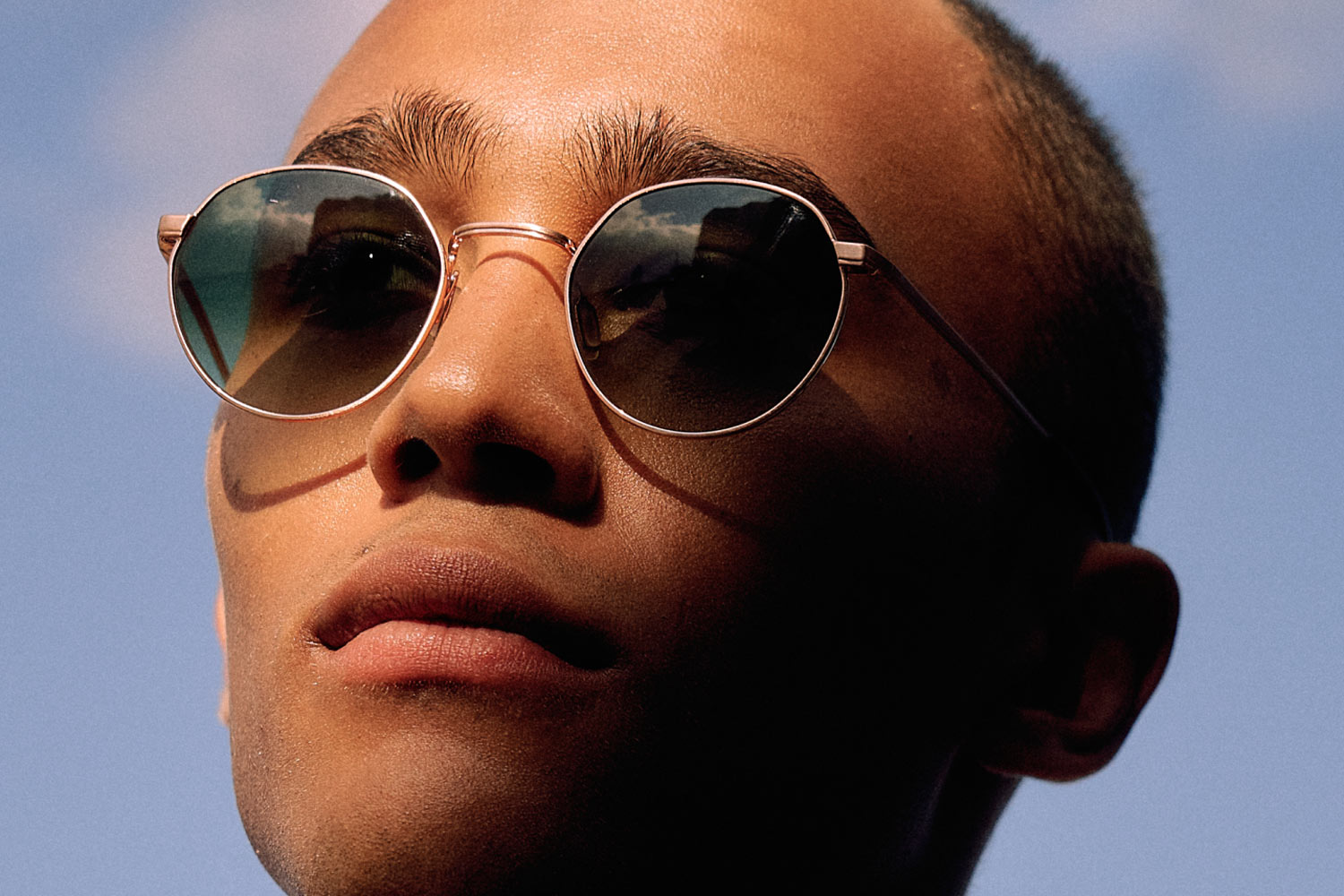 DICK MOBY is a renowned Dutch eyewear brand committed to sustainability and environmental consciousness. Founded in 2012 by Tim Holland and Robbert Wefers Bettink, DICK MOBY aims to address the plastic waste issue in the ocean by creating stylish eyewear from recycled and biodegradable materials. Their sunglasses and prescription glasses are meticulously designed in Amsterdam and expertly handcrafted in Italy.
Driven by a love for our planet and a passion for looking good, DICK MOBY encourages individuals to make a positive impact while maintaining their sense of style. The founders were inspired to take action after experiencing a disheartening surf trip surrounded by trash-laden beaches and polluted waters. This led them to embark on a mission to reduce waste by transforming recycled and biodegradable materials into high-quality eyewear.
DICK MOBY offers a diverse range of sunglasses and prescription glasses in various shapes and colors, ensuring that eco-conscious individuals can express their unique style without compromising the environment. By choosing DICK MOBY, you not only enhance your appearance but also contribute to the preservation of our precious planet.
HELDEN (Netherlands)
HELDEN, a distinguished Dutch eyewear brand, stands out as a personal and unique creation within the realm of independent eyewear companies. Founded by Joey Diekman, who spent years as a sales representative for some of the finest eyewear brands, HELDEN embodies timeless elegance, sober design, and purism. The brand's name itself was suggested by Joey's wife, reflecting his aspiration to create eyewear that can stand on its own.
HELDEN believes in the enduring nature of great design. While trends may evolve, a well-crafted frame maintains its essence over time. HELDEN frames, whether in panto or other classic shapes, possess a distinctive style and recognizable proportions that age gracefully. The brand caters to those who appreciate eyewear designs capable of making a statement independently.
With a deep commitment to quality and aesthetics, HELDEN focuses on delivering eyewear that surpasses the ordinary. The brand's emphasis on timeless appeal, authenticity, and craftsmanship ensures that each frame embodies the essence of a hero. By choosing HELDEN, you embrace a brand that epitomizes style and sophistication, embodying the vision and passion of its founder.
---

Luxembourg Eyewear Brands
GOLD & WOOD (Luxembourg)
GOLD & WOOD, an innovative and fashion-forward eyewear brand hailing from Luxembourg, exemplifies the epitome of luxury optical frames and sunglasses. For over 25 years, the company has crafted unique eyepieces with an exquisite blend of quality and style. Every pair of glasses undergoes meticulous handmade construction, featuring carefully selected materials such as rare wood species, hand-painted natural silk, carbon fiber, water buffalo horn, and precious metals.
The family spirit is engrained in the culture and DNA of GOLD & WOOD. Maurice Leonard, the CEO, has four children who have been deeply influenced by the sensory experience and soul of the brand's Manufacture. Melissa, the eldest daughter, optimizes the company's management with her talent for numbers. Francois, the second son, gains valuable experience in various roles, ensuring his eventual eminence. Florian and Arellys, the other children, continue their studies to broaden their horizons.
Melissa has mastered the usage and curation of precious wood species for over 16 years, while Francois expertly controls laser markings and repairs eyepieces with a steady hand. Their expertise and dedication contribute to the brand's commitment to excellence.
The Leonard family's passion, combined with the craftsmanship of expert artisans, is reflected in every piece of GOLD & WOOD eyewear. From the initial sketch to the final frame, their dedication and artistry bring each eyepiece to life, creating a truly unique and enchanting experience for customers.
 The best eyewear brands from Belgium, the Netherlands and Luxembourg – our verdict

In summary, the eyewear brands from Belgium, the Netherlands, and Luxembourg represent the pinnacle of style, craftsmanship, and sustainability. From Belgium's avant-garde designs to the Netherlands' commitment to handcrafted excellence and Luxembourg's focus on luxury, these brands offer a wide range of options to suit diverse tastes and preferences. Whether you choose HENAU's haute couture, DUTZ EYEWEAR's durability, or GOLD & WOOD's luxury, these brands deliver eyewear that not only enhances your vision but also allows you to make a distinctive fashion statement. Explore the best eyewear brands from Belgium, the Netherlands, and Luxembourg, and embark on a journey of style and sophistication.