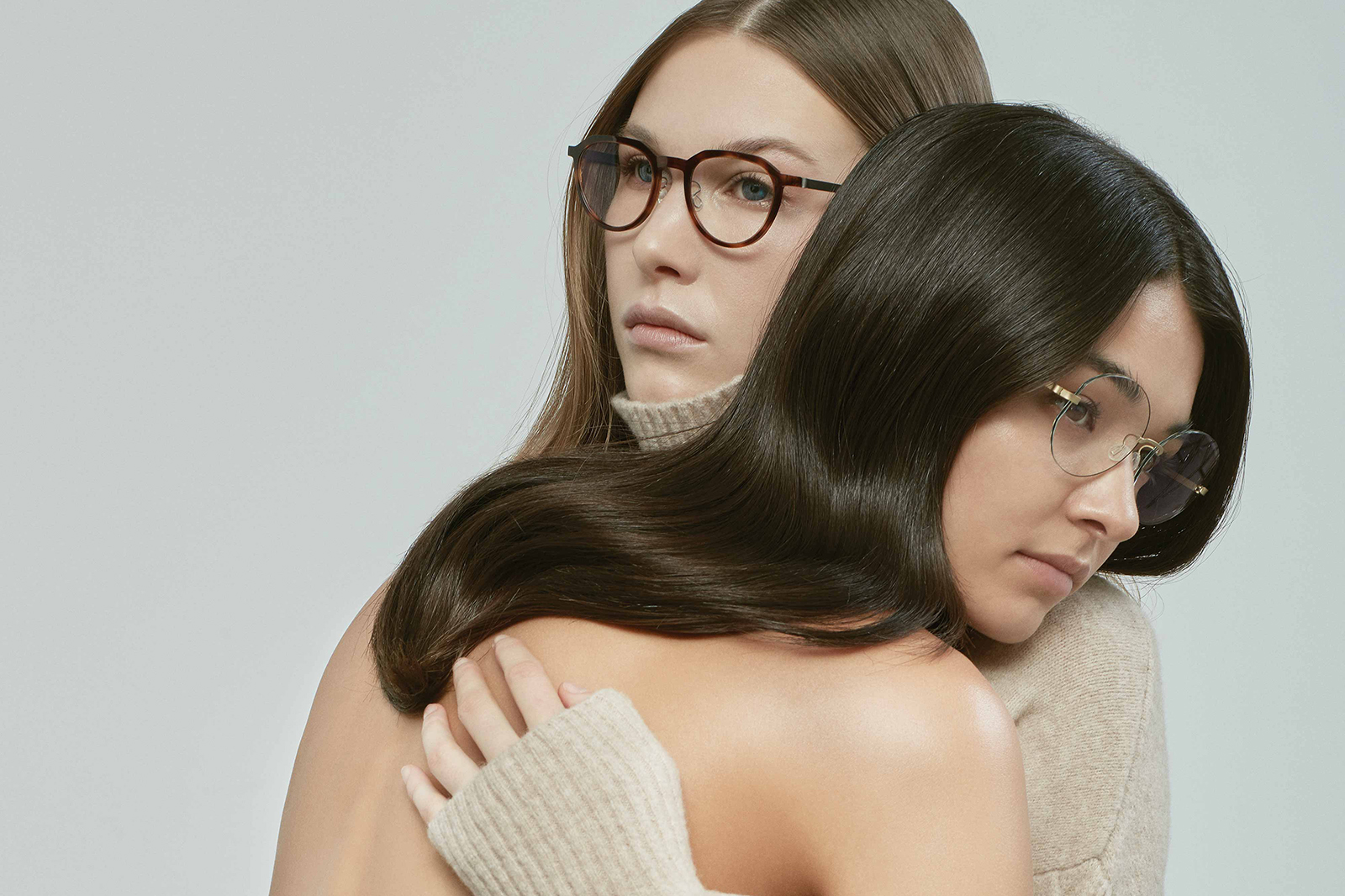 The Best Scandinavian Eyewear Brands
Looking for the best Scandinavian eyewear brands? You're in good hands here at FAVR! On the FAVR platform, you will find the most elegant sunglasses and optical frames from leading design hotbeds such as Japan, France, Germany, Scandinavia and more. We only feature the highest quality eyewear labels of the world. And Scandinavia is truly known as home to the hippest and most timeless designs in the world of eyewear: Scandinavian design achieves a unique blend of simple shapes and modern innovations.
The Scandinavian Eyewear Tradition
Scandinavian design was born in the early 20th century. But interesting enough, it was not primarily a product of the creative scene. It rather emerged out of a combination of industrialization and progressive ideas in politics. Driven by the principle of making beautiful and functional objects available to every citizen, Scandinavian designers explored new possibilities offered by mass manufacturing. Boosted by the increasing availability of cheaper manufacturing materials, Scandinavian design reached the broad populations of Denmark, Sweden, Finland and Norway. As opposed to other European countries such as Germany, France or Italy, this modern design approach was actively supported (and funded) by governments across Scandinavia and therefore grew into a lasting tradition.
LINDBERG, ØRGREEN, FLEYE and more
Everyone has heard of "Scandinavian design". We associate it with certain objects and images. In a nutshell, this design approach is characterized by simplicity, clean and linear forms as well as natural elements together with a sense of casual minimalism. Whether it's interior design or fashion, the Scandi Style stands out with its simple design language. It's stripped-down and timeless design elements are perfectly alive in the modern tradition of Scandinavian eyewear. Just look at LINDBERG eyeglasses – purist without unnecessary gimmicks.
Due to its timelessness, Scandinavian design has been adopted by numerous international designers. They use the principles to create stylish eyewear around the world. It's a declaration of love to Scandinavia and the region's influential design heritage. Holding the torch in the region are famous eyewear brands like LINDBERG or ØRGREEN OPTICS from Denmark, where every collection evolves the elegant rules of Scandinavian design.
Discover Brands like MONOQOOL, VAERK or PRODESIGN DENMARK
The Scandinavian closeness to nature is also reflected in the choice of sustainable, time-honored materials. But make no mistake: The importance of tradition in Scandinavia does not equal stagnation. Quite to the contrary, Scandinavian design tends to be highly innovative and progressive despite traditional principles. This balancing act between classic and modern approaches is another unique facet found in the work of many Scandinavian eyewear brands. A great example are the screwless spiral hinges patented by MONOQOOL or the special hinges designed by LINDBERG.
Most Scandinavian eyewear brands take pride in delivering handcrafted products. Quality and functionality dominate the elegant products. It's made possible by relying on high-quality production by hand. Implemented materials tend to be of the highest quality and mostly come from natural and sustainable sources. Examples include the MONKEYGLASSES and OSCAR MAGNUSON frames made of bio-acetate. In addition, many frames from Scandinavia are made from titanium or special wood veneers. In that light, the designers at MONOQOOL are almost the exception to the rule: Their glasses are made in a 3D printer. However, the finishing touches are still done by hand, which is very Scandinavian.
Scandinavian Eyewear – beyond Copenhagen and Stockholm
Denmark and Sweden are definitely the leading Scandinavian countries when it comes to high quality optical frames and sunglasses. Many eyewear labels can be found in the hip and alternative culture centers of Copenhagen and Stockholm. Somewhat surprising in this list is the Swedish Smaland, a region that can look back on a long tradition of handicrafts and glasses.
The timeless and nevertheless modern Scandinavian design approach has yielded a wealth of classically elegant models over the years. The combination of craftsmanship, tradition and innovation kept alive by Scandinavian eyewear labels is best experienced in real life. Also to see if it fits your personal style. Therefore, our Virtual Try-On function on the FAVR platform is a great first step to make this happen.
BLAC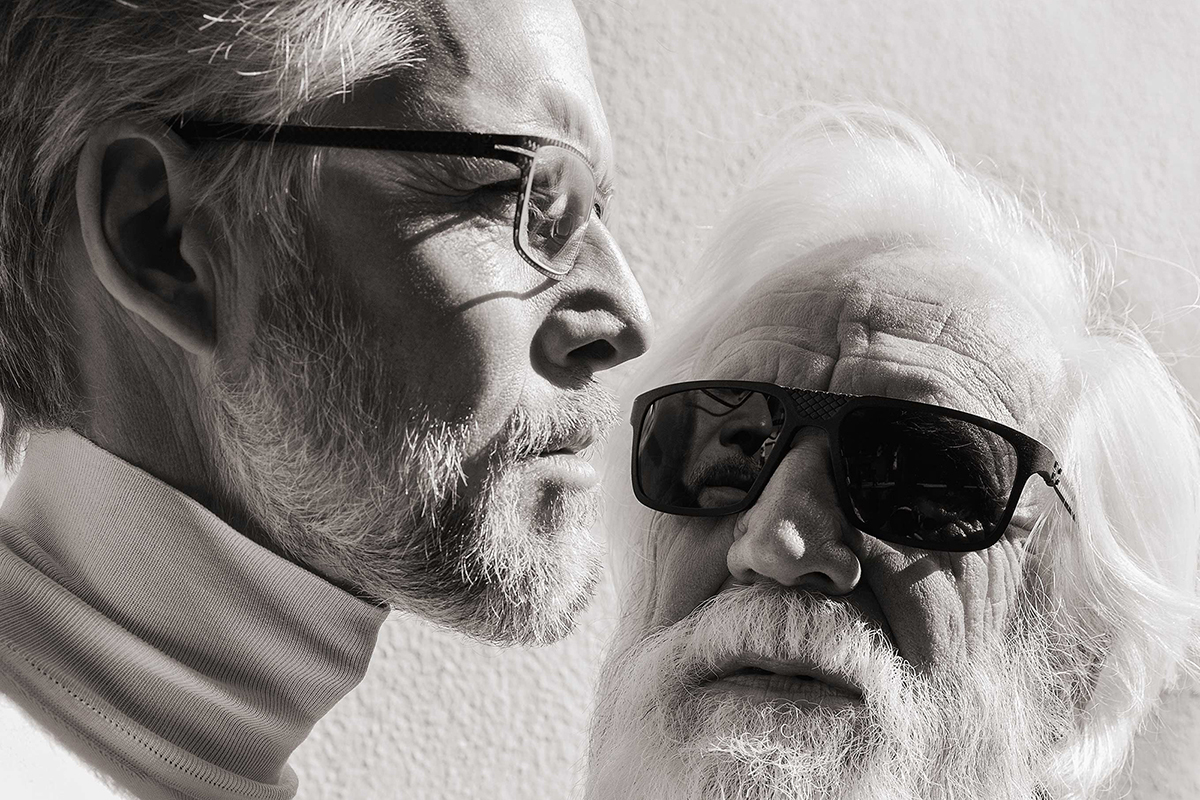 BLAC EYEWEAR was launched after a monumental innovation changed the world of motorsports world in the early 1980s: The McLaren MP4-1 was the first Formula 1 car boasting a full carbon body. It instantly made conventional constructions look obsolete. Plus, it was a life-changing event for Claus Bellinger, who still holds a fascination for the McLaren MP4-1 to this day. Claus Bellinger is not only the founder and co-owner of BLAC, but as a designer also serves as the label's creative director. In association with industrial designer Peter Wittrock, Bellinger is pushing the BLAC concept to the next level. Speaking on the design DNA, the designer points out, "new shapes that are edgy, cool, minimalistic, and that exploit the advantages of the carbon fiber."
Anyone reading this will recognize the connection between BLAC and Scandinavian design right away. BLAC is also connected to an entire slew of premium brands based in the region: BLAC eyewear is headquartered at Bellinger House in Risskov, Denmark, alongside brands BELLINGER and ENTOURAGE OF 7. This is where the BLAC frames are designed and manufactured by hand by the production team. The technology behind the patented carbon frames is top secret and has allowed BLAC to make history by offering the world's first adjustable carbon frames. BLAC frames are made of unpainted carbon and fiberglass, which lends them their unique touch, appearance and structure true to the Scandinavian blend of design and aesthetics.
FLEYE Copenhagen was founded in 2002 by Annette Estø, Hanne Rosenvold Anderson and Lars Halstrøm. FLEYE is short for "Fine Looking Eye" and the brand has lived up to this ethos for almost 20 years now. The designs follow a consistent aesthetic that is Scandinavian in every respect: classic and reduced, but still daring and unconventional. FLEYE's innovative manufacturing process combines with classic craftsmanship. It's a great mix that the Danish eyewear label cultivates in an idyllic mansion in the countryside near Copenhagen, distilled into popular products for a global fan base.
At FLEYE, only hypoallergenic materials such as acetate, wood, carbon and beta-titanium are implemented in the manufacturing of stylish eyewear frames. Driven by the pursuit of quality, longevity and sustainability, the label has created some fine-looking eyewear that flatters a wide variety of wearers in true Scandinavian eyewear style.
---
Try on current glasses from Fleye online here:
>>> Click here for more Fleye eyewear
---
KILSGAARD EYEWEAR
The good folks at KILSGAARD EYEWEAR are absolutely confident that their own products are the gold standard. The label describes its eyewear as the "best-looking in the industry." This is not to be mistaken as an arrogant boast, but true to the underlying KILSGAARD philosophy: "It's all about passion!"
The designers at KILSGAARD remain faithful to the Scandinavian design approach and refuse to follow constantly changing trends and dogmas. Instead, they keep their Scandinavian cool and rely on timeless functionality. The resulting eyewear designs are simple, elegant and always in fashion.
LINDBERG
LINDBERG counts among the elite brands in the Scandinavian eyewear industry. The eyewear label embodies a fascinating way of ​​how ideas should be implemented: Either done exceptionally well – or not done at all. Several international design awards attest to the success of LINDBERG's efforts. And across the world, LINDBERG frames are worn by discerning owners as a very conscious and timeless design statement. The brand represents a Danish design tradition of discreet, classic elegance and carefully considered simplicity.
LINDBERG leaves nothing to chance but retains full control over the companies entire output. From developing new production processes, to researching key components and materials and optimizing the in-house manufacturing machinery. LINDBERG aims for the highest level of excellence. That's why every frame, every component originates from the workshop in Denmark that combines modern technology and traditional craftsmanship. The driving force is a constant quest for refinement and improvement that is also characteristically Scandinavian.
MONKEYGLASSES
Danish couple Mai-Britt and Morton Seaton founded their brand MONKEYGLASSES in 2009. As a designer and graphic artist, Mai-Britt Seaton is the creative person in charge of the MONKEYGLASSES vibe. Morten Seaton, on the other hand, is a long-time optician who brings the technical know-how into the mix. In other words, it's a marriage made for an innovative and stylish eyewear label. MONKEYGLASSES is based in Birkerød, Denmark, where both the company's own workshop and the company's studio can be found.
The aesthetics and values of Scandinavian design ​​are deeply rooted in the design DNA behind MONKEYGLASSES. The underlying philosophy is sustainable and eco-conscious, true to the MONKEYGLASSES motto: "look good while doing good". In that sense, the brand attaches great importance to resource-conserving products and manufacturing processes. The brand relies on biodegradable materials such as cotton acetate for its frames.
The results are sustainable eyewear products with a minimal carbon footprint. Even the production waste is recycled! What's more, their price points make MONKEYGLASSES attainable to a broad range of consumers. Thereby, the young brand brings Scandinavian design full-circle with minimalist approaches, closeness to nature and accessibility for the people. It's a winning combination: In 2016, MONKEYGLASSES received the silver A 'Design Award for sustainable products, one of the world's largest and most prestigious design awards. A high honor for the progressive brand and yet another case of award-winning Scandinavian eyewear design.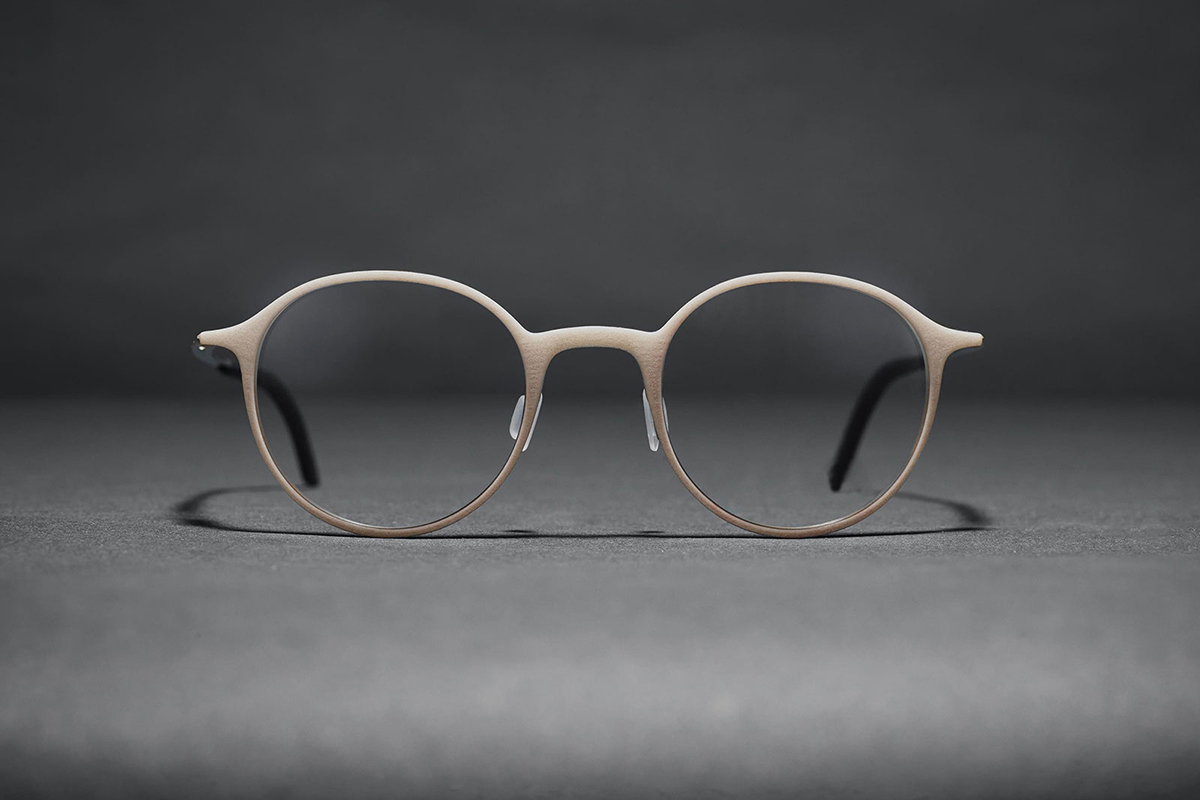 MONOQOOL is the epitome of innovative eyewear fashion. It all started with the design of a patented spiral hinge in Denmark. That was back in 2009. Since then, the brand and its special hinge design have earned multiple international design awards. Building on the success of its proprietary technology, MONOQOOL refined the use of 3D printers in eyewear manufacturing, until 3D-printed MONOQOOL glasses were born.
The technology is downright impressive: the 3D printer requires up to 24 hours to craft the 400 layers that are only 0.1mm thin into a frame. But MONOQOOL relies on more than high-tech machine production. The 3D-printed products are polished by hand and provided with precisely fitting nose pads. Another major distinguishing feature: MONOQOOL frames are manufactured without the use of screws. What's more, the progressive frames are built to offer a maximum amount of comfort. A nice reference to the ancient tradition of coziness in Scandinavian design – with an innovative twist.
The Danish self-made trio behind ØRGREEN OPTICS is the bowsprit of the large optics ship: always a few meters ahead on every course. Founded in 1997 with a rebellious spirit, ØRGREEN OPTICS has become a darling of independent opticians. Today, more than 200 opticians in Denmark and a whopping 42 countries around the world sell the exclusive and stylish eyewear cultivated by the independent Danish company.
The three founders have been pushing the boundaries of eyewear design since day one. From cutting-edge to cheeky and conservative, their glasses – especially the initial sunglasses offering –proved hot sellers. Part of the recipe for success was the choice of colors and materials. Plus, a defiance for conventions rooted in the spirit of alternative sports. And thanks to a profound mastery of manufacturing processes, the brand has built a high level of competence in using titanium, precious woods, horn, mother-of-pearl and acetate in outstanding designs.
ØRGREEN OPTICS has never shied away from mixing materials and has, for example, presented several models in fine wood and titanium in a combined finish. On top of that, the frames are available in many unique colors, including highly reflective two-tone combinations. As a result, ØRGREEN has paved its own way without ever losing touch with the underlying principles that make Scandinavian eyewear design respected across the globe.
OH MY EYES
Luxury eyewear label OH MY EYES was launched in Stockholm, Sweden in 2018. The special twist? Definitely the brand's history! That's because an accident provided the impetus for the founding of OH MY EYES. When founder and creative director Christopher Hunt lost his custom-made sunglasses on a boat trip, he was haunted by the loss of his prized possession. So much so that his sister-in-law hired a diver to go find the sunglasses. Realizing how much these sunglasses meant to him provided the initial spark for OH MY EYES. Since then, the independent Scandinavian brand has aimed to create eyewear that will instill the same obsession with glasses as treasured keepsakes.
Together with his wife Jonna Daliden Hunt, CEO David Lauwiner and Anna-Karin Wikstrand, Christopher Hunt is part of the management team at OH MY EYES. However, it's interesting to note that the brand operates without a permanent designer in that line. And that's exactly on purpose, as every new collection is designed by a different designer. The common theme behind all collections is the use of sustainable materials such as acetate and manufacturing by hand in a family business in Smaland, Sweden.
OSCAR MAGNUSON
As the name suggests, OSCAR MAGNUSON eyewear originates from the mind of its namesake designer. The brand's creative headquarters are based in Stockholm, the Swedish epicenter when it comes to eyewear fashion. Oscar Magnuson himself describes his design approach as a "constantly evolving result of impressions gained" from his environment and the numerous years in which he was able to gain experience as a designer. Magnuson not only views glasses as functional objects, but wants to set fashion accents with their design. Nevertheless, the brand's Scandinavian origins always shine through in his designs: The collections are clean, elegant and, thanks to the eco-friendly materials, connected to nature.
OSCAR MAGNUSON eyewear is made in the company's workshop in Italy. Based on carefully chosen materials, the brand's high-quality products are manufactured exclusively by hand. The bio-acetate is 100% eco- friendly, biodegradable and recyclable. The use of natural fabrics creates the natural silk touch that has become the calling card of OSCAR MAGNUSON frames.
PRODESIGN DENMARK
Meet the 'eyewear architects', which is what the PRODESIGN DENMARK team calls themselves. They're a select group of individuals deeply anchored in Aarhus, Denmark. Why? Because the brand's creative team consists exclusively of graduates from the Aarhus School of Architecture. The results are frames with sharp lines and a Scandinavian feel. The commitment to their Danish origins has allowed the brand to merge functionality and visual expression for over 40 years now.
Not only is the design created in Denmark, but so are the frames. PRODESIGN DENMARK attaches great importance to working only with reliable suppliers and high-quality materials. It almost goes without saying that all parts are assembled by hand and adjusted for the final quality check. The resulting eyewear is built to last as true staples of Scandinavian design.
VAERK started in 2019 with a focus on minimalistic eyewear designs, supplemented by groundbreaking innovation. Right from the start, VAERK made a contribution to eyewear technology with a unique novelty: A state-of-the-art hinge produced in collaboration with the Harrit-Sørensen design team.
As a young eyewear brand, VAERK has set out to combine advanced technology, quality craftsmanship and Danish eyewear design traditions. The independent eyewear label is blazing its own trail with timeless but also modern eyewear. The shapes and form language may be classic, but the manufacturing is high-tech and premium. So are the materials: VAERK relies on acetate, stainless steel and carbon-wood blends to realize its uncompromising vision of eyewear design. As the brand's founders sum up the overall company spirit: "It is about fully engaging our heads, hands and hearts in everything we do."
---
Try on current glasses from Vaerk online here:

>>> Click here for more Vaerk eyewear
---
The Best Scandinavian Eyewear Brands with Virtual Try-On
Are you now even more interested in stylish frames from Scandinavian eyewear brands? FAVR has the perfect tools to take your eyewear journey to the next level. Our Virtual Try-On function offers the simplest and most uncomplicated way to immediately try on a broad selection of glasses – right on your phone. And whether it's about brands from Scandinavia, Italy, Germany, Japan, the US or any other country around the globe, have fun with the great selection of frames in the independent eyewear cosmos. Check out the full FAVR offering.
---
photography
Stefan Dongus, Sabine Liewald, Aglaja Brix, Florian Maas, Benjamin Kaufmann, Sacha Tassilo Höchstetter, Ulrich Hartmann & brand images