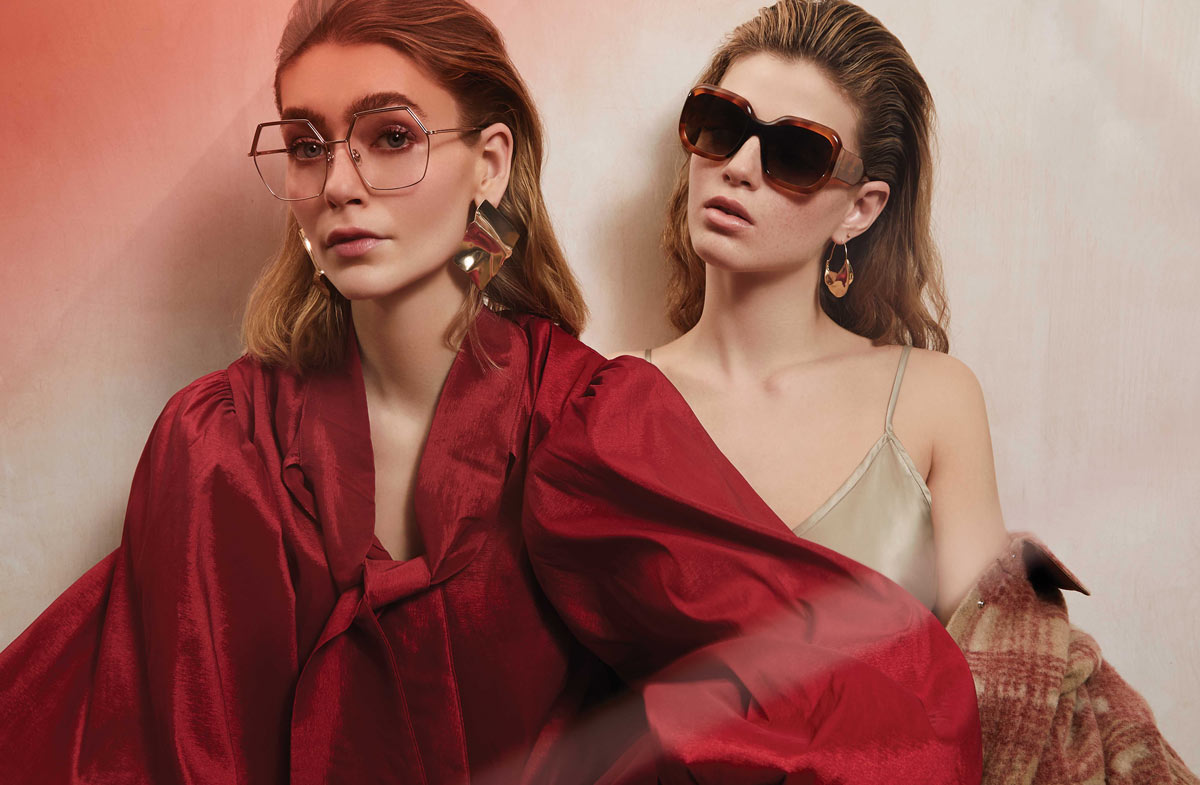 The Best Spanish Eyewear Brands
On the FAVR platform, Spanish eyewear frames are right at home among the world's most stylish and advanced. The list of Spanish eyewear designers and quality eyeglasses manufacturers is a long one. And the tradition in this country for eyewear design is just as rich.
Did you know? Historically, the very first eyeglass frame temples were perfected by Spanish craftsmen in 1600. These early versions of temples were crafted from loops of fabric and attached to the wearer's ears and became the global standard for more than 100 years.
The evolution of eyewear 'Made in Spain' continues today. Based in global fashion and design hotbeds such as Barcelona and Madrid, Spanish eyewear brands are not merely following global trends – they're actively pushing the boundaries and defining the status quo in terms of style and sustainability. Spanish designer eyewear brands are in high demand and no less so than Spanish fashion brands.
What characterizes the best Spanish eyewear brands? 
Speaking of style and sustainability, what exactly defines Spanish designer eyewear? Starting with the first, style, eyewear manufacturers from Spain play in the upper leagues of global fashion design. They are on top of trends in fashion circles and work alongside the world's coolest artists and brand ambassadors.
As a country spoiled by almost year-round sunshine, Spain is home to some of the prettiest designer sunglasses on the planet. Then again, our list of independent eyewear manufacturers from Spain also includes plenty of experts in crafting precise and premium optical frames crafted from premium materials.
At the same time, Spanish eyewear fashion also places emphasis on what happens behind the scenes. That's why quality and sustainability range high on the agenda for a large number of brands that call Spain their home. In their finished products, it's reflected in resource-efficient materials and recycled packaging, plus innovative technologies that protect the planet.
It's exactly this mixture of ground-breaking eyewear fashion and sustainability that makes Spanish eyewear from independent brands so popular among opticians. You will find these criteria reflected all over our list of Spanish eyewear manufacturers from A to Z in this article. Nowadays, you can't look great without taking care of the planet, and the stylish and nature-friendly eyewear created by Spanish manufacturers is living proof.
Our A-Z list of the best Spanish eyewear brands
The FAVR platform is here to celebrate independent eyewear brands that make stylistic statements with an impact. From this exclusive selection, we have picked the Best Spanish Eyewear Brands.
Pour yourself some red wine and snack on some olives as you enjoy the exclusive A-Z list of designer eyewear brands from Spain.
Etnia Barcelona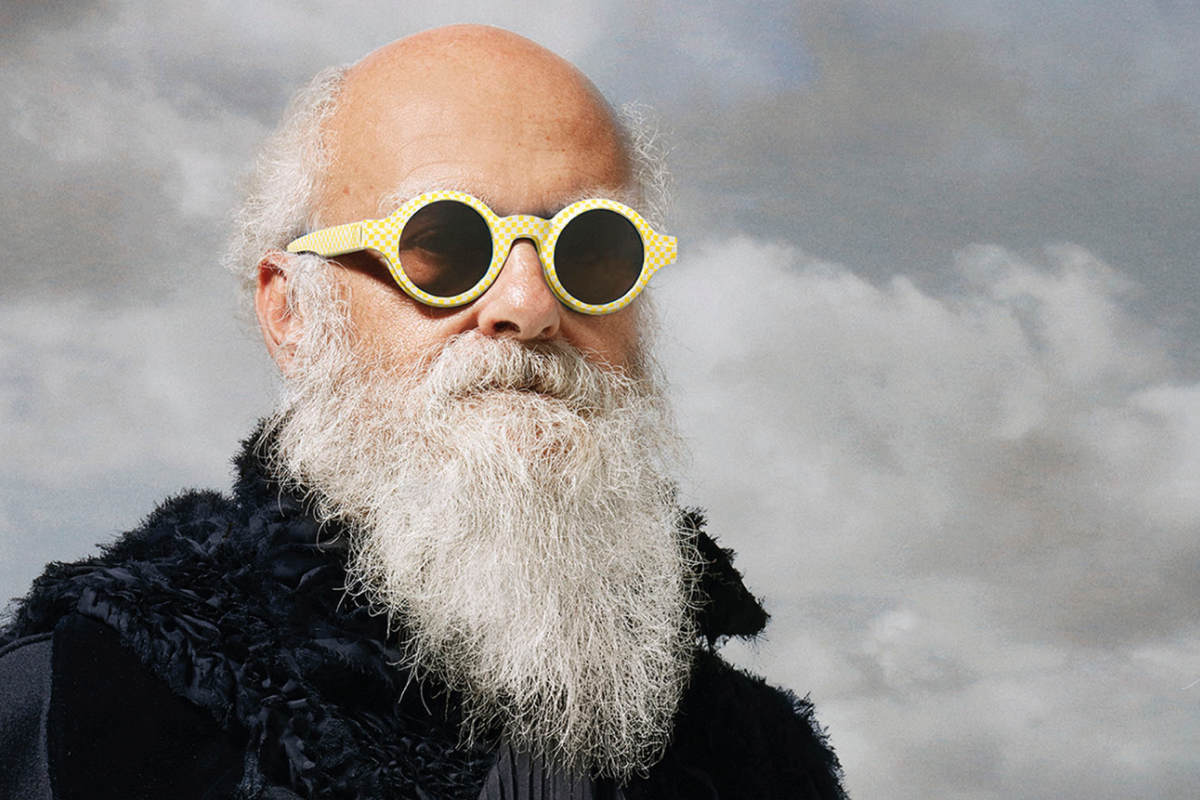 No list of Spanish eyewear brands could be complete without this independent label from Barcelona, the capital and largest city of Catalonia. The name ETNIA BARCELONA reflects the brand's dedication and pride in its urban roots. It's also pride in the purest materials: Eyeglasses by ETNIA BARCELONA are known for colorful designs with natural acetate and mineral lenses.
The label's design DNA is very much inspired by art, reflected in the social media hashtag #beanartist. Again and again, ETNIA BARCELONA has released eyeglasses in collaboration with artists such as Naboyoshi Araki (Japan), Steve McCurry (United States), and Yves Klein (France). The Spanish brand also designs tribute collection for legends such as David Bowie and Jean-Michel Basquiat.
Despite the young eyewear design approach, the brand is already two decades old! In November of 2001, founder David Pellicer started ETNIA BARCELONA with a rebellious spirit. It runs in the family: David's grandfather, Fulgencio Ramo, worked for years in the factory of a large Barcelona-based sunglasses company. Continuing the heritage, ETNIA BARCELONA set up its own factory in Poble Sec. For the 20th anniversary, the brand is reissuing classics like the iconic chess acetate collection as the spirit of art and rebellion lives on! the best Spanish eyewear brands? ETNIA BARCELONA is definitely in our list.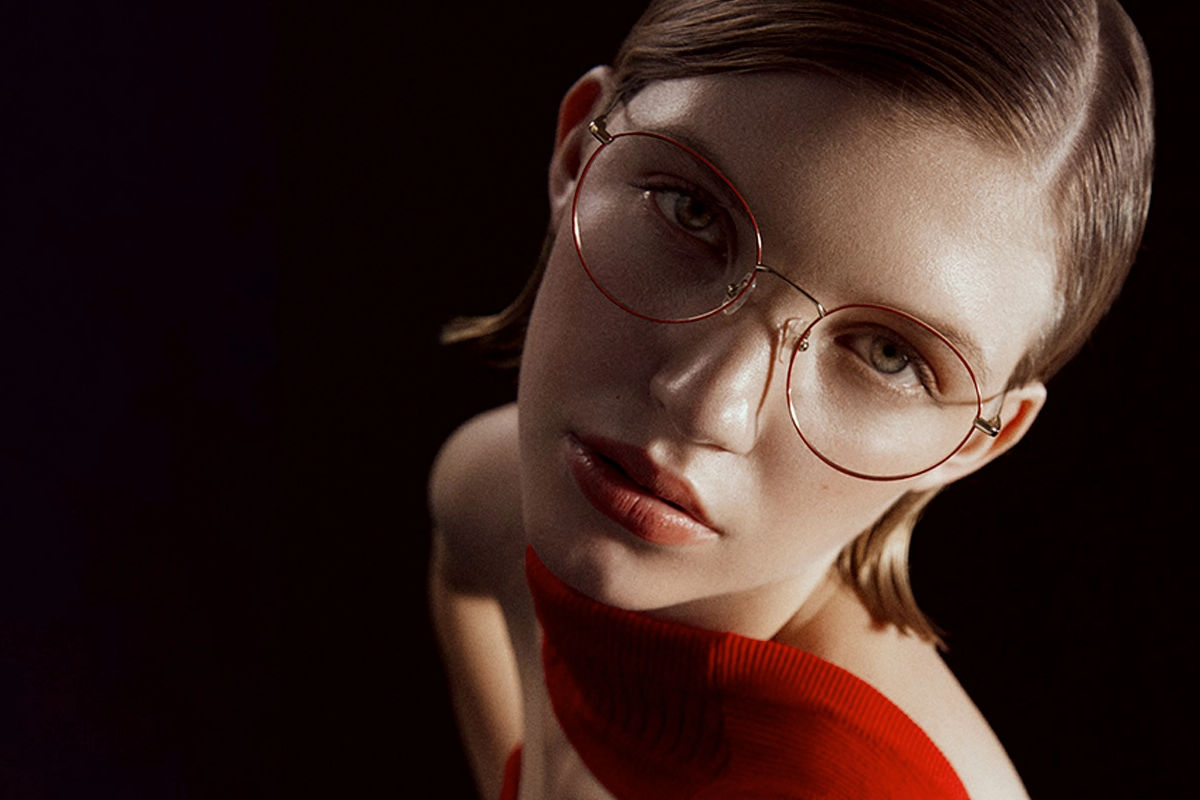 For the next brand on our list of Spanish eyewear labels, we're staying in the Spanish lifestyle capital of Barcelona. This is where CEO Patricia Ramo still runs Gigi Studios as a family-owned optical brand. Did you know? The eyewear label was initially operated under the name Gigi Barcelona and then rebranded to Gigi Studios in 2019.
Since then, GIGI STUDIOS has risen to become one of the most widely known independent eyewear brands based in Spain. As the brand itself sums up the eyewear collection: "Eyewear that expresses our view of the most creative fashion."
Behind the scenes, GIGI STUDIOS combines style with elaborate craftsmanship. Every frame undergoes more than 100 steps from start to finish. It's a mixture of hands-on optical expertise and the latest technologies. Ensuring a quality product, GIGI STUDIOS implements stringent quality control before the stylish glasses and sunglasses leave the Spanish eyewear factory.
Highlights in the GIGI STUDIOS offering include the Maverick collection of Japanese-made titanium frames. Also the TEENS collection aimed at teenagers and slim-faced adults. In the GIGI Studios LAB collection, the brand's design DNA meets high-tech to create experimental frames like super-lightweight stainless frames for the future of eyewear. Watch closely what Spanish designer brand GIGI STUDIOS does next!
---
Virtually try on current glasses from GIGI STUDIUS online here:
>>>> Click here for more GIGI STUDIOS eyewear
---
Kaleos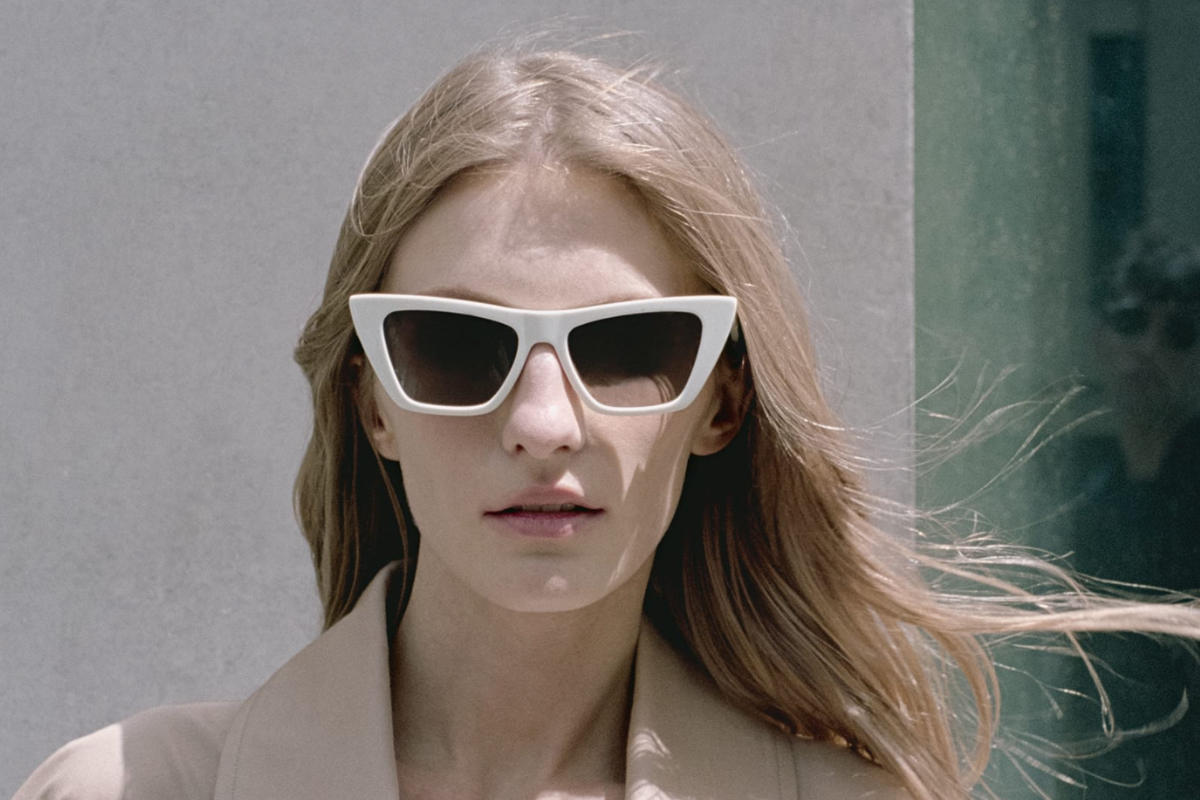 Fashion, innovation, and quality are the guiding principles for young Spanish eyewear brand KALEOS. Founded in 2013, the  designer label has set out to redefine eyeglasses as a fashion accessory. By combining design, fashion and luxury, KALEOS has shaken up the eyewear industry with glasses and sunglasses at the highest level of excellence.
Under the leadership of creative director Claudia Brotons, who commands strong experience in the fashion segment, the brand went from underground sensation to global success in a short time. The secret to KALEOS' success? Probably the unbeatable level of quality and meticulous attention to detail.
When it comes to reaching the desired level of quality, the Spanish eyewear brand works only with the world's leading manufacturers. In terms of components, KALEOS relies on unique acetates and exclusive lens colors as a signature for the brand. The approach to design is the opposite of "fast fashion", as frame shapes can take over a year and a half to perfect. As a result, the hand-crafted eyeglasses stand the test of time as true investments in quality and style.
Lool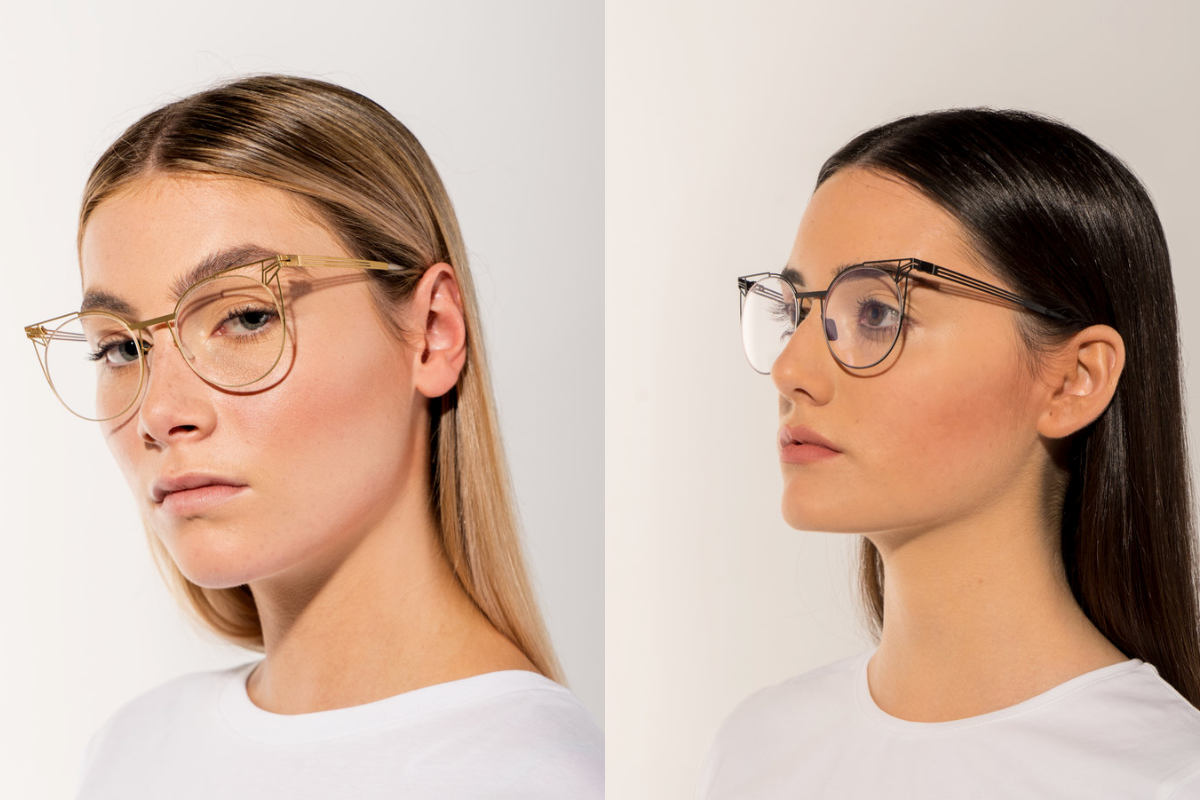 Looking at the state-of-the-art eyewear from the next Spanish eyeglasses label, it could easily be mistaken as a Scandinavian or Swiss brand. That's because LOOL cultivates a technology-driven design approach to craft eyeglasses according to the motto: "Built with technical precision. Built to last."
As a true testament to LOOL's high level of expertise, the frames are manufactured from a single sheet of steel, without welding, without screws. This level of advancement creates eyewear frames so light, the wearers hardly notice them on their faces. Across five collections and 78 different eyewear shapes, LOOL offers multiple colors designed to flatter every face. For added comfort, the steel is treated with Physical Vapour Deposition (PVD) to remove impurities and eliminate hazardous chemicals.
Want extra luxury? LOOL offers coating with 24k gold and titanium, supplemented by Carl Zeiss lenses with anti-reflective coating on the inside for that premium finish. But what really makes LOOL one of the coolest independent eyewear brands is the wide range of artist collabs, including J Balvin, the Colombian reggaeton and Latin pop singer. Tech or cool? Spanish brand LOOL does both!
Nina Mur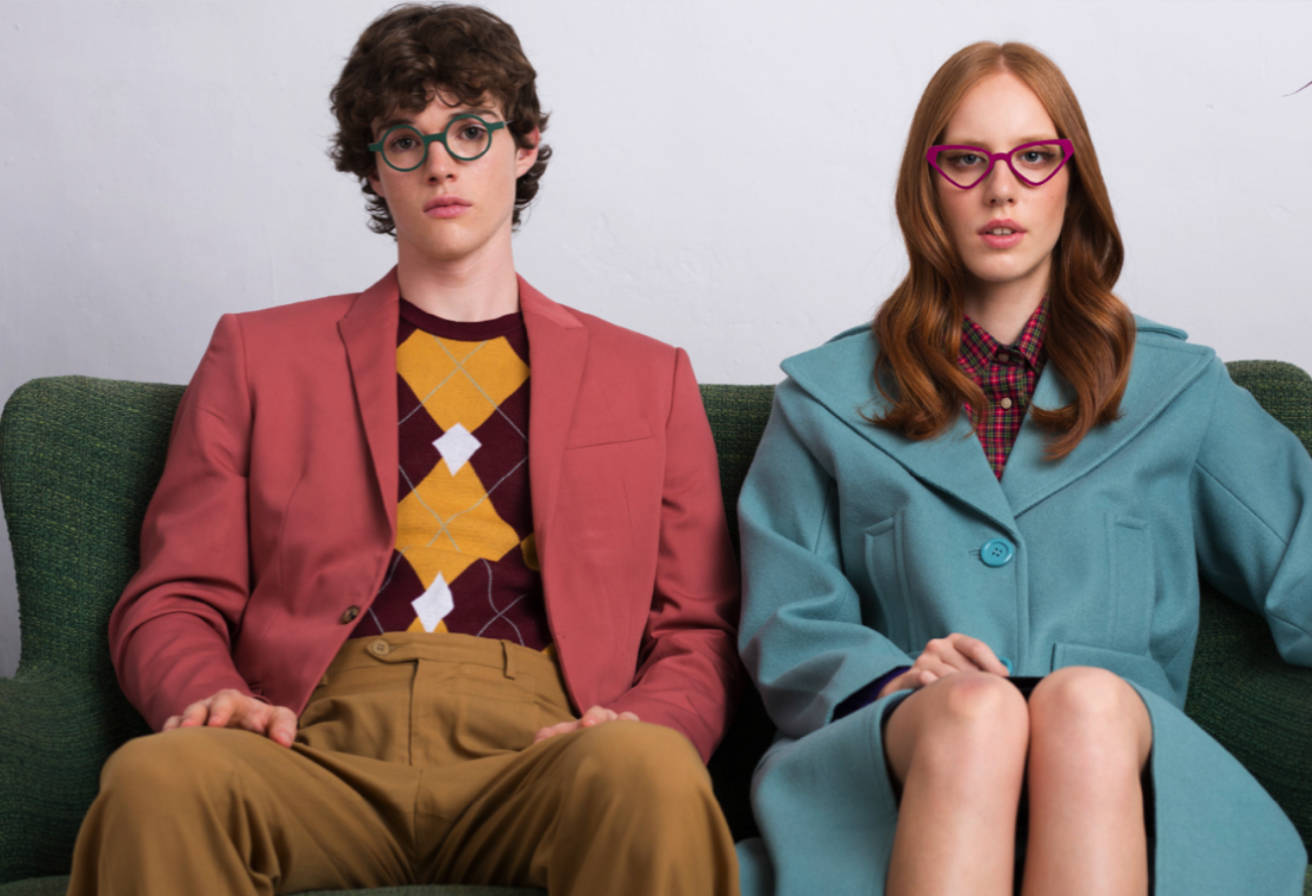 Only a select few Spanish eyewear labels push the boundaries like this eyewear designer brand based in Madrid. Started by designer NINA MUR, the label designs and produces ethical eyeglasses from scratch right in the heart of the city. The philosophy revolves around a 'slow fashion approach', using sustainable materials and innovative technologies to create stylish and eco-friendly eyeglasses 100% Made in Spain.
It's all about hands-on details for NINA MUR: Every pair of ethical eyeglasses takes around 40 hours of work. About 85% of the manufacturing process is performed by hand. The label's 'Sustainable Uniqueness' shines in expert use of Finnish birch wood, crafted into thin and flexible wood laminates as a frame material.
For added sustainability, NINA MUR relies on manual processes in sanding, varnishing, the assembly of parts and lenses. In the bigger picture, the label avoids over-producing and keeps quantities manageable. Plus, the sustainable wood frames are fitted with components from only the finest European manufacturers, like precision lenses from Carl Zeiss. All to realize the NINA MUR brand promise: Bringing you the most refined, natural wooden glasses frames.
Woodys Barcelona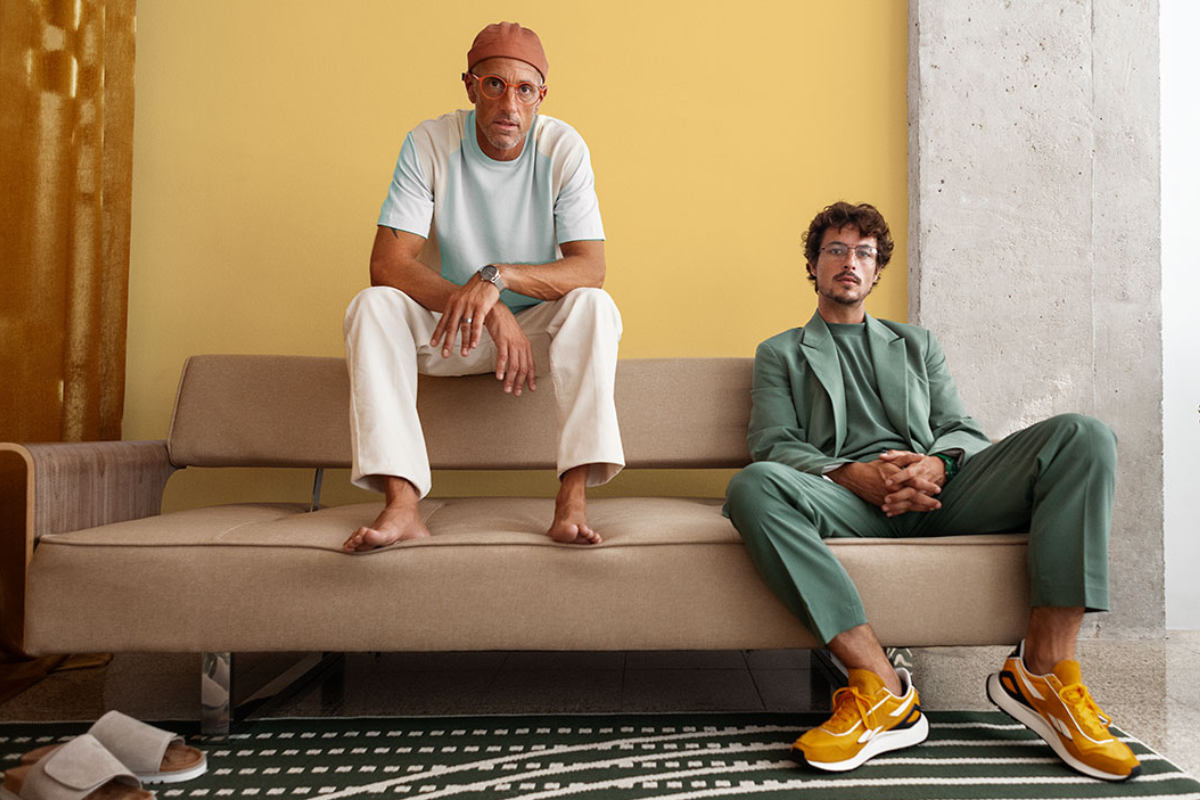 Sustainability is a guiding principle for many Spanish eyewear labels. And for WOODYS BARCELONA, it's actually the main mission: Based in Barcelona, the brand was born to break with the mainstream and depict a world full of unique stories and characters. Aimed at true individuals, WOODYS BARCELONA creates eyewear with an independent spirit – and using the most sustainable eyewear manufacturing techniques.
Protecting the planet, WOODYS BARCELONA committed to finding the smartest and most sustainable solutions in eyewear manufacturing. As of now, 20% of the collection is made of bio-acetate and with a higher percentage of cotton and wood. WOODYS BARCELONA relies on natural pigments that are free of toxic chemicals and plastics.
When it comes to eyewear style, WOODYS BARCELONA likes to play with elegant and sophisticated combinations of colors and materials. The Spanish eyewear manufacturer likes to play with structures, transparencies and translucent colors to create frames with a minimal footprint. Plus, the company relies on 100% plastic-free shipping, using recycled paper and fully recyclable packaging. All so that wearers can look great and feel great when wearing WOODYS BARCELONA eyewear.
Xavier Garcia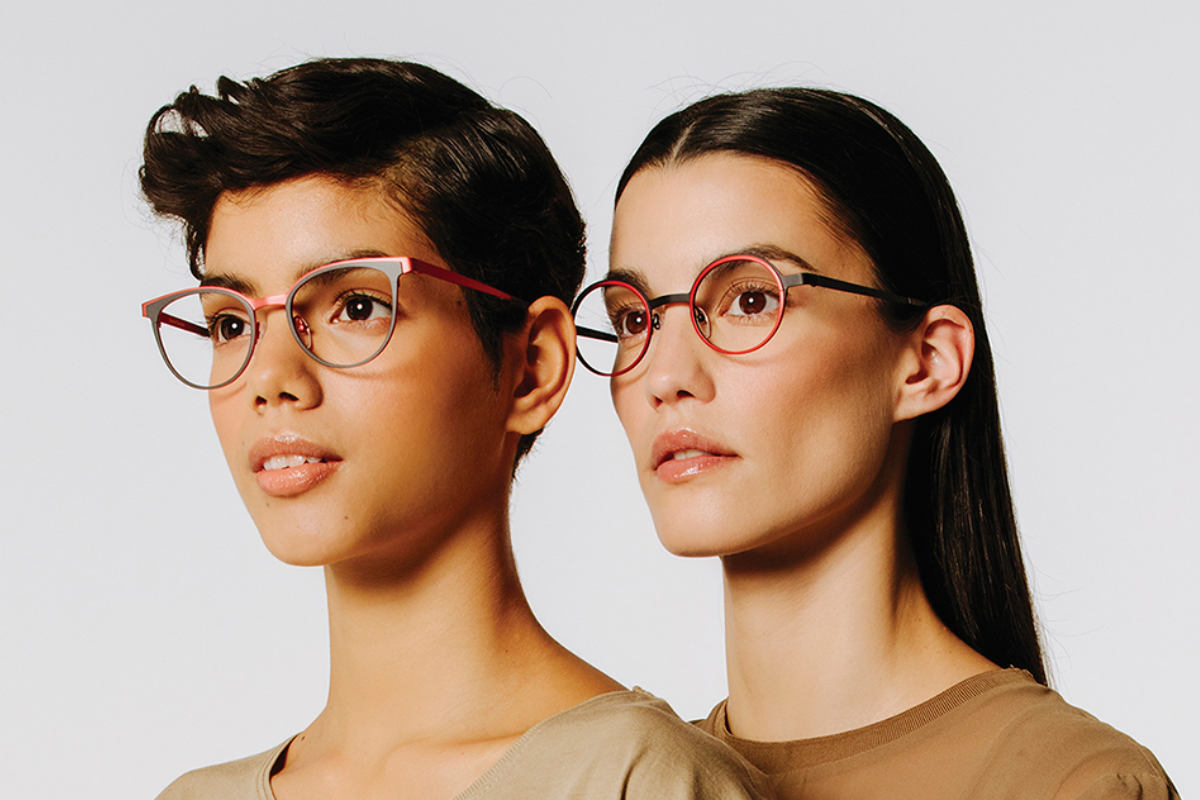 When it comes to Spanish eyewear designer brands, the name XAVIER GARCIA inevitably enters the conversation. Based in his native city of Barcelona, the designer established his eponymous eyewear label in 2008: "I design, produce and commercialize my own frames with real freedom, looking for my own line, trying to be as authentic as possible."
From the start, XAVIER GARCIA relied on the cosmopolitan city he calls home as his main inspiration. Using the colors of Barcelona, he began to rework the iconic shapes and symbols of eyewear into his own interpretations. All of the designer's eyewear frames are small works of art where extreme research has gone into shapes, proportions and colors.
The Spanish label represents eyewear with a strong attitude, enriched by the urban character of a creative, authentic Barcelona. This unique design DNA is reflected in XAVIER GARCIA's acetate, metal and sun collections that have won fans across the world. Today, the label's eyewear is distributed in Europe, Canada, Australia as well as South America and Japan. But the main inspiration for the eyewear designer brand remains unchanged: The daily hustle of the unique Spanish fashion city in Catalonia.
Did you enjoy our list of Spanish eyewear manufacturers? Then also make sure to see the full range of sunglasses and optical glasses that FAVR has compiled for you.
Also keep in mind that when you see a pair of eyeglasses that you like, you can directly try them on your phone. Our Virtual Try-On function is easy to use and delivers instant results right on your phone camera.
In the next step, you can purchase eyeglasses from Spain and other countries at the source from independent opticians in our network. Tell them we sent you! Check out the fullFAVR offering.