The Best Luxury Sunglasses
What are the best luxury sunglasses by premium eyewear brands? In most cases, sunglasses and optical glasses already range in a rather high price range. Especially eyewear created by true independent labels. And every customer who chooses to purchase from a certified master optician is also making a direct commitment to quality as opposed to mass-market products. Here at FAVR, we cater to the premium eyewear market, and that includes luxury sunwear. Luxury eyeglasses brands as well as luxury sunglasses brands are our bread and butter.
Eyewear and Luxury: A Natural Fit
Eyewear is already a high price and high involvement product category, especially luxury sunglasses. But the main drivers of luxury eyewear or sunwear are not licensed labels such as Gucci, Cartier, Versace or Dolce & Gabbana. Much rather, our focus is on true designer products by premium eyewear labels. Some of the most influential brands hail from Germany, France, Italy, USA, Scandinavia, Switzerland and Japan.
What exactly characterizes these manufacturers of upscale sunglasses or so-called luxury sunglasses? In short: Their products stand out because of their design, material technology, manufacturing and also because of their commitment to sustainability. And also, they are on top of the trends in eyewear. Starting out this FAVR article, we'll look at some of the criteria that define true luxury sunglasses and luxury eyeglasses.
Characteristics of True Luxury Sunglasses
What makes a luxury piece of eyewear so expensive? When you're making an investment of more than $500, that seems to be a justified question. Let's first look at the design and technology. From that perspective, premium labels do not produce cheap commodity products for the mass market. Instead, they focus on elaborate collections with special designs and sophisticated concepts.
Speaking of concepts, luxury brands often like to draw on time-proven classics in terms of form language and design. So you will find lots of staples such as classic aviator sunglasses in luxury collections, but with added luxury features such as gold or platinum plating, and other upscale materials. Then again, there are also extravagant designer eyeglasses with eccentric shapes, often aimed at a smaller or niche market segment.
While talking of a smaller market, it's worth noting that many independent manufacturers mostly produce their eyewear in smaller production runs. That's because independent labels work with entirely different budget constrains compared to big, globalized conglomerates. As a result, indie labels cannot afford to produce excess products or throwaway goods. This makes almost every pair of independent eyewear a 'limited edition' product. In the case of companies specialized in 3D-printed eyewear, many even produce their eyewear 'made to order' for individual customers.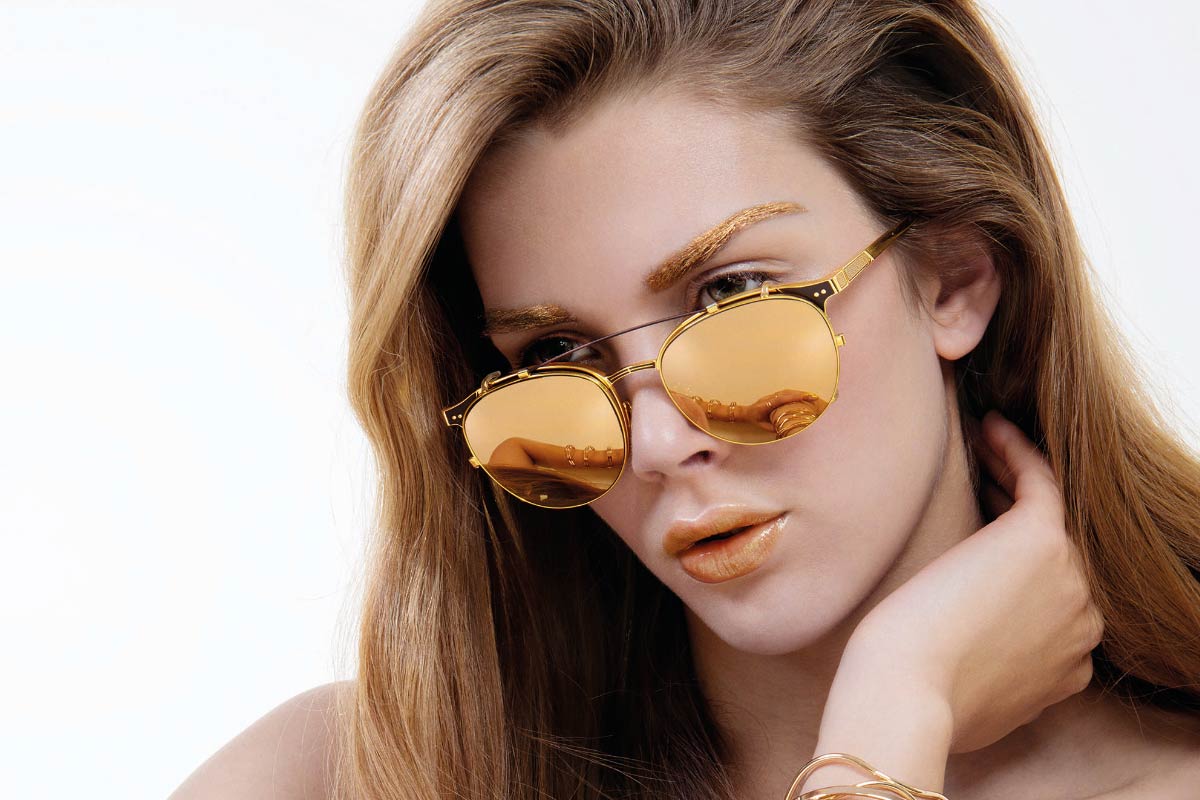 High-End Sunglasses Defined by Exclusive Form Language
Let's get back to form language. The luxury segment is full of eccentric shapes such as designs by Robert La Roche, delicate outlines from the 3D printer by KLENZE & BAUM and highly detailed engravings by master craftsmen such as Japanese label MASUNAGA or British powerhouse CUTLER AND GROSS. All a little bit different and unique – but all very much luxurious and exclusive.
When it comes to manufacturing, luxury sunglasses tend to be among the most elaborate pieces on the entire optical market. Most of the brands in the sector produce their goods not in China but prefer regional and sustainable production sites. For instance, Austrian wood eyewear specialists at ROLF SPECTACLES produce all their eyewear in the heart of the Tyrol region. Other designer brands entrust their manufacturing process to traditional workshops in eyewear hotbeds such as Japan, Italy and France. Luxury eyeglasses and sunglasses brands are special.
Behind the scenes, the production steps are highly involved and always require a manual touch by master technicians. For example, Spanish label GIGI Studios produces every single pair of eyeglasses in more than 100 separate production steps in order to deliver the desired level of quality. At Japanese mainstays MATSUDA, the creation of a frame follows up to 250 steps at the company workshop in the town of Sabae, the cradle of Japanese eyewear manufacturing expertise.
"Expensive" Sunglasses Feature the Best Materials
We are living in a material world, so real luxury also means the most upscale and premium materials. That's why French label ALF works exclusively with Japanese acetate, photochromatic mineral lenses and genuine leather in straps and cases. Or consider Italian brand BLACKFIN, where the team has spent the past decades perfecting the process of rating the most luxe titanium frames.
The best results come to light when advanced materials and technologies play hand in hand. Naturally, that will also reflect in the price points. But it's worth it. Consider the fact that the material engineers at German brand KERL invested several years into researching and perfecting the optimal blend of materials for their eyewear frames. In the process, they greatly pushed the limits for the use of carbon fiber in the optical industry. Since then, their proprietary Flexarbon material has helped to create some of the most lightweight and robust eyewear frames in the world.
Would you like more examples for true luxury eyewear in the premium segment? Then how about acetate frames by Swiss label GÖTTI where the most high-grade materials are finished in a hand-polished process? And just look at French label HENRY JULLIEN and their ongoing love affair with gold plating. The label's Gold Filet glasses feature 14K gold plating and require 300 production steps from start to luxury finish. The results are highly stable and antiallergenic eyewear frames.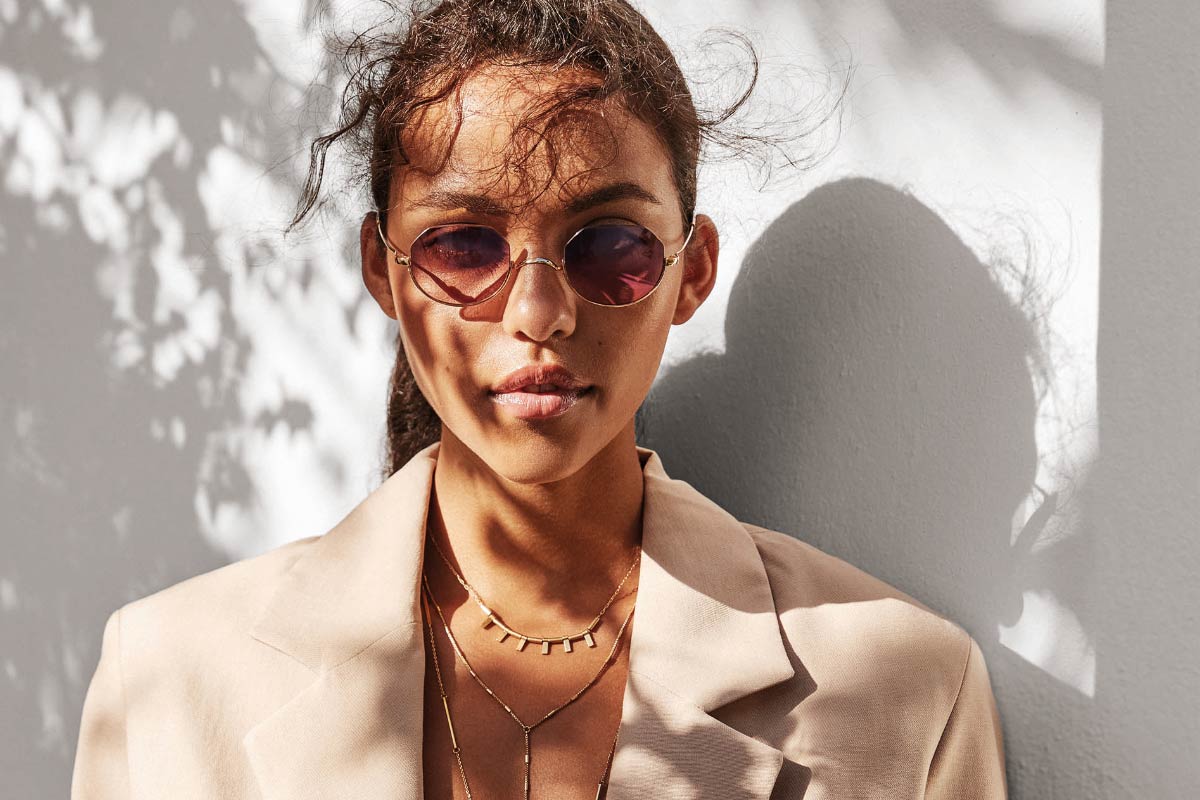 FAVR and Luxury Eyewear – the Perfect Combination
Luxury eyewear is backed by an entire network of independent eyewear labels and master opticians worldwide. From day one, the FAVR platform has been committed to providing the best possible showcase for this world of premium eyewear design, which is why we only work with premium, independent eyewear brands. No exceptions!
These values are shared by our extensive network of partner opticians on the FAVR platform. When customers draw on their expertise and craftsmanship before buying their next pair of glasses, they can do no wrong. Also when it comes to luxury sunglasses. After all, the assortment found at the opticians' brick-and-mortar shops is connected digitally to the inventory of exclusive eyewear on FAVR.
This inventory is as exclusive as it gets: More than 1000 premium products, including some of the most luxury sunglasses available on the market right now, can be browsed with high-end photography and detailed product text on the FAVR platform. As a special feature, you can also see how these glasses suit your own style with our Virtual Try-On tool online. Just give it a shot – in premium HD quality!
The Best Luxury Sunglasses on FAVR
Now without further ado, here is our curated list of luxury sunglasses that we here at FAVR just love at the moment. As you will see, all models have been created strictly by top luxury eyewear brands from across the world.
While they all share the same penchant for luxury, every brand follows a unique approach. Each of these premium brands cultivates its own signature style while many specialize in certain materials or specific manufacturing techniques.
Here's another thing that these brands for luxury sunglasses have in common: They all make no compromises when it comes to quality and unique products. Customers who appreciate that sense of true luxury will certainly find what they're looking for in our list of the best luxe sunnies on FAVR. Now we don't tell you what the most expensive sunglasses in the world are or how much money you should spend, but we'd like to open the window to lux eyewear. So here we go – luxury, luxury, luxury.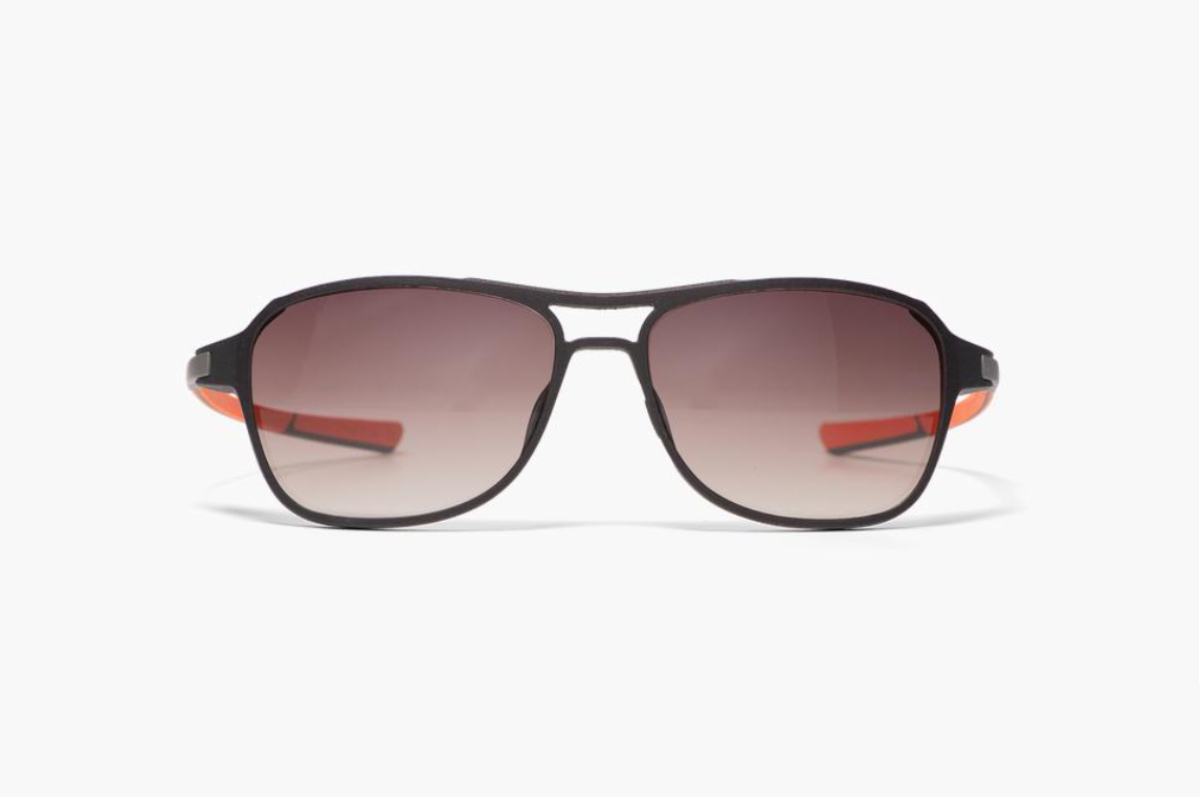 For those enjoying luxury in the fast lane: This model by MCLAREN VISION was perfected for high speeds, but perfectly functions in everyday life. True to the company DNA of Technological Luxury, these aviator shades have been crafted from graphite nylon in a 3D-printing process. Fitted with high-grade precision lenses, it fulfills the MCLAREN VISION drive for 'Innovation with no limits'. If you're looking for the perfect blend between high-tech and high luxury, these are your sunglasses.
Premium Eyewear Brand: MCLAREN VISION
Country: France
Model: MLSGPS02
Price: 450 $ – 550 $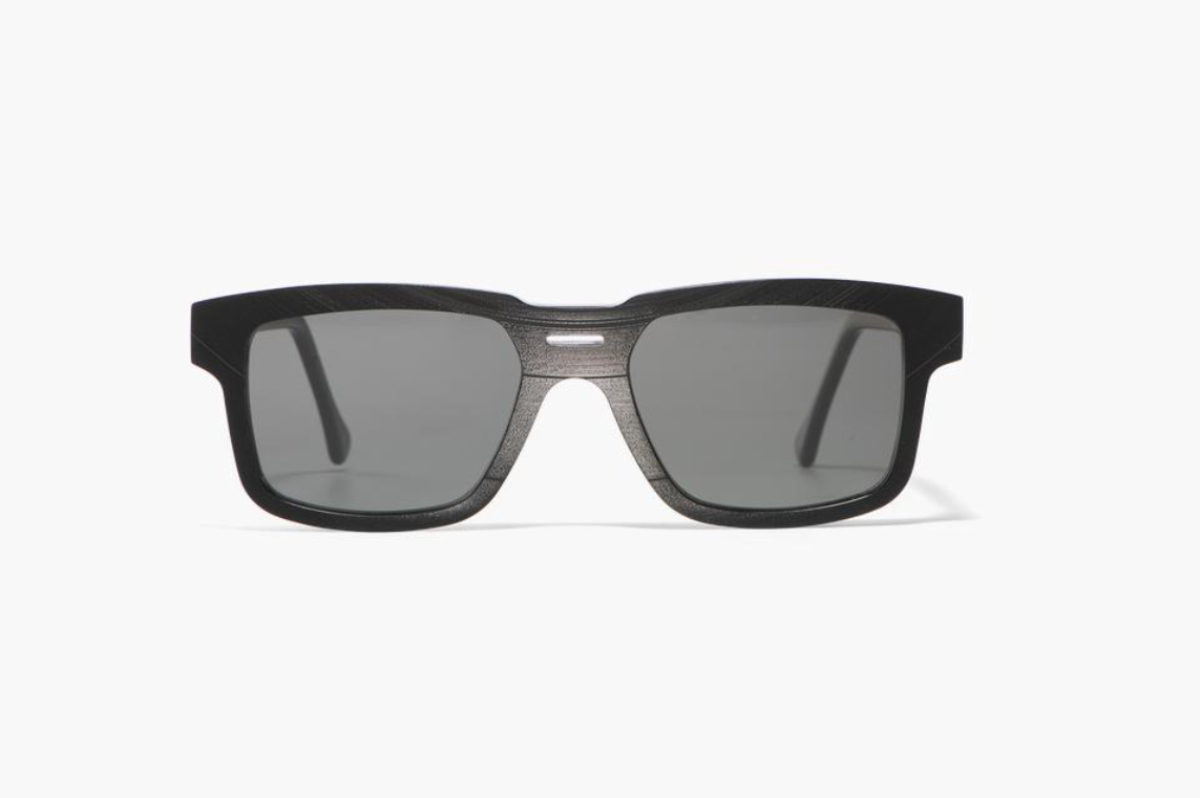 Here's an example of elevated eyewear fashion in a limited edition. How limited? The model Goldmark by Hungarian label VINYLIZE was only produced 333 times. And that's for a good reason: The bold sunnies are dedicated to Peter Carl Goldmark, inventor of the long-playing microgroove 33-1/3 Rpm phonograph record. This follows the rocking VINYLIZE tradition started in 2004 for creating upscale frames from recycled vinyl records. Handmade in Budapest, these rare beauties are examples of true luxury with a special twist.
Premium Eyewear Brand: VINYLIZE
Country: Hungary
Model: Goldmark
Price: 550 $ – 650 $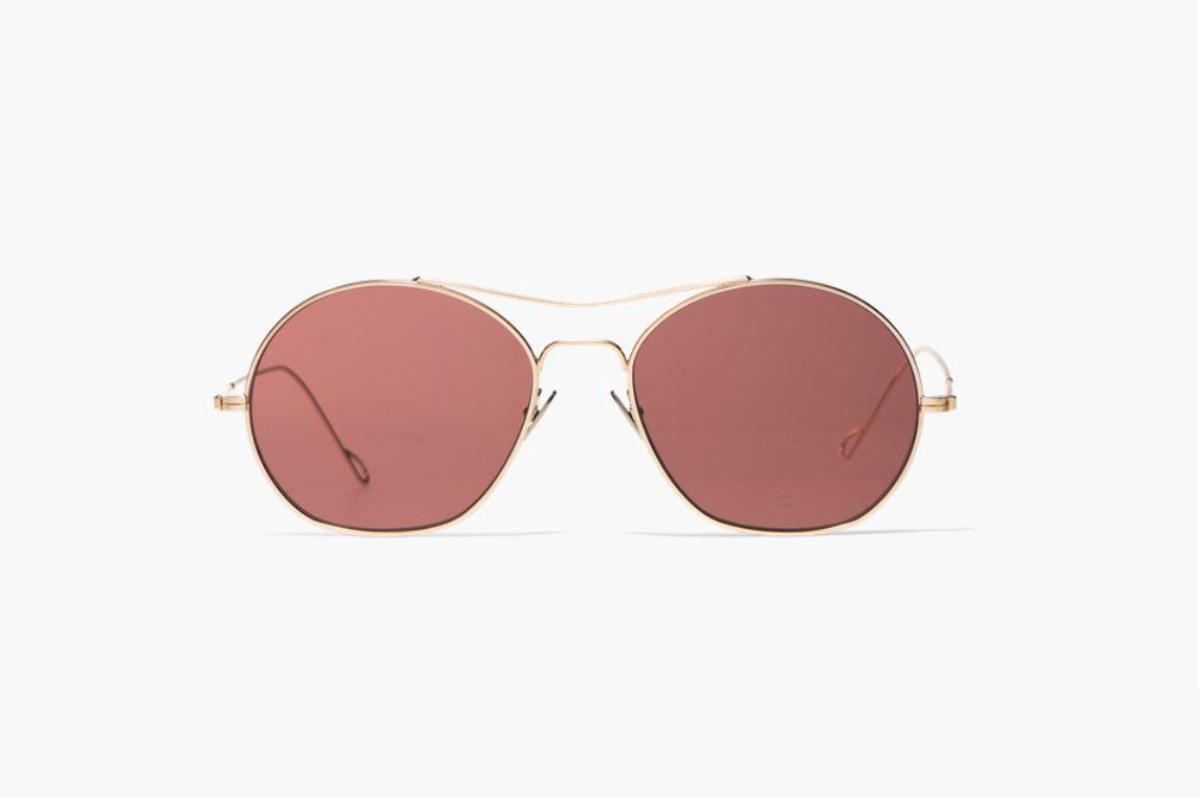 A tradition for the highest level of luxury since 1878: French label GOUVERNEUR AUDIGIER ranges in a league of its own among premium brands. That's because even after all those years, the upscale brand keeps releasing elegant pieces like the Solaris BOREAL sunglasses in Champagne Gold. Delicately appointed details include a double bridge and gorgeous tinted lenses. If those beauties caught your eye, also have a look at more unique designs from the eyewear mainstays that put the French Jura region on the international map. Find GOUVERNEUR AUDIGIER right here on FAVR!
Premium Eyewear Brand: GOUVERNEUR AUDIGIER
Country: France
Model: Solaris BOREAL
Price: 600 $
Here's a brand that makes no compromises when it comes to delivering the full package: Hailing from Portugal, VAVA combines luxe designs with choice materials. The WL0038 model is crafted from 100% recyclable and ultralight aluminum. True to the company's high standards, every pair is crafted individually by hand in Italy. For a secure fit, the luxury sunglasses feature ultra-light temples with even lighter hinges. For that final touch of luxury, the flat lenses by Italian brand Barberini provide UV protection with a scratch-resistant and oleophobic surface. Elegant down to the last detail!
Premium Eyewear Brand: VAVA
Country: Portugal
Model: WL0038
Price: 550 $ – 600 $
When it comes to checking all the right boxes for luxury sunglasses, the Mule model by Austrian designer brand ROBERT LA ROCHE is a textbook example: Every pair is handcrafted in Japan from pure titanium and painted manually. This level of attention to detail truly shines through in the finished product, especially in the chic colorway Shiny Gold and Matt Pearl White. The lenses are also as precise and premium as they come: In this case, the brand relies on UV-protective lenses by German experts Carl Zeiss that complete the generous rounded sunglasses with the straight bridge. Luxury in a league of its own!
Premium Eyewear Brand: ROBERT LA ROCHE
Country: Austria
Model: Mule
Price: 550 $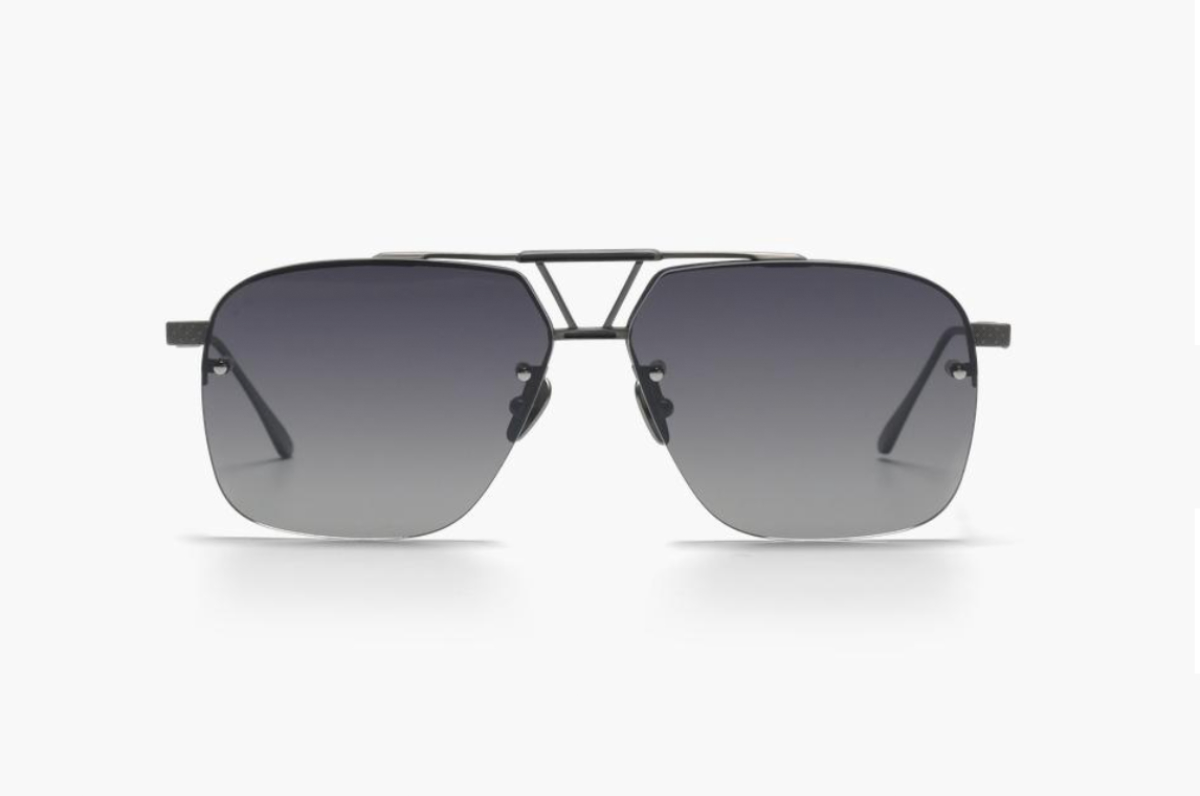 The market is literally flooded with aviator style sunglasses. But when the designer brand created by Shane Baum takes a spin on the classic, it's bound to be special: The Presidio model by LEISURE SOCIETY is named after the scenic harbor on the San Francisco peninsula. With its angular lenses in a rimless design, this updated aviator makes a strong statement supported by the intricate nose bridge. And the materials? The best! This masculine frame is crafted from 100% block titanium and secured by premium titanium temples. The special finish: A plating with 12K antique silver elevates the Presidio into the realm of refined luxury for wearers who appreciate the finer things in life.
Premium Eyewear Brand: LEISURE SOCIETY
Country: USA
Model: Presidio
Price: Above 950 $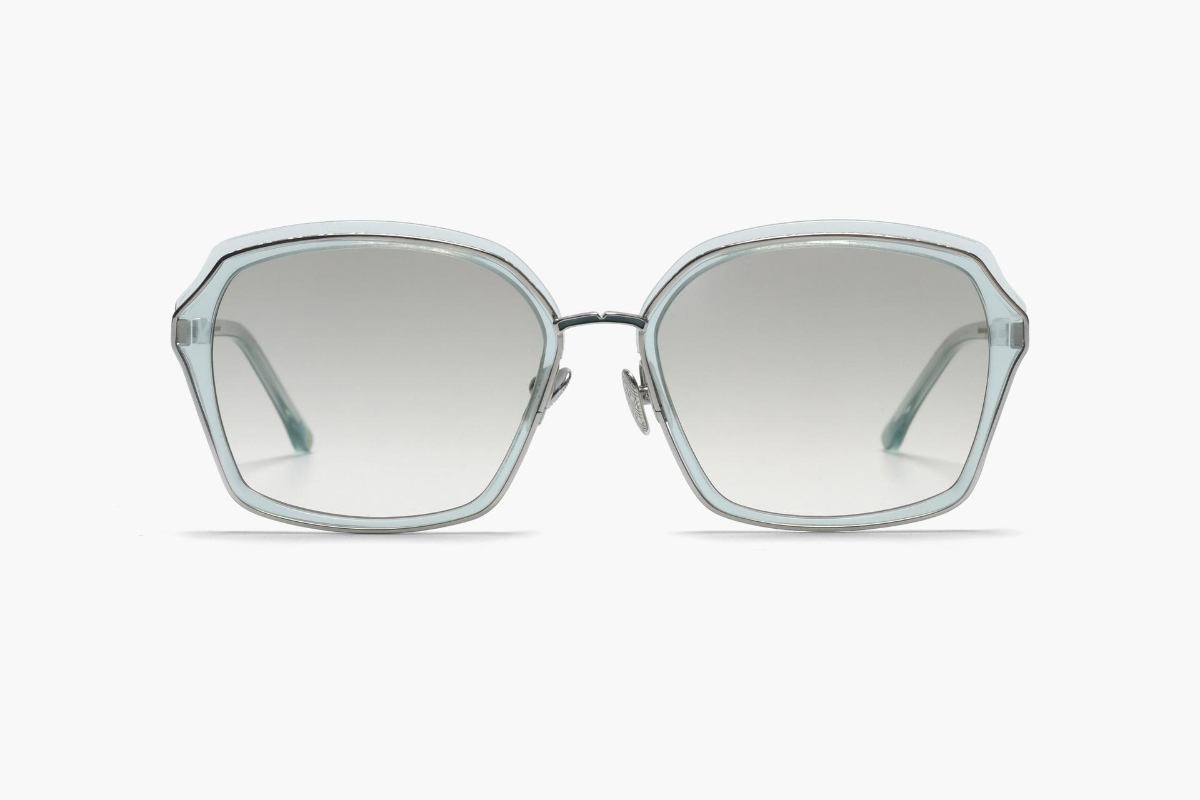 A wearable piece of art crafted from the most premium materials: The Helena model by LEISURE SOCIETY renders luxury sunglasses in an oversized look. The unique shell shape in Japanese cotton-based acetate has a special outline and blends masterfully with the silver-plated titanium frame. True to the company philosophy for demanding design at the highest level, the Helena embodies the highest level of excellence. That's why the gorgeous Sea Green colorway receives an extra level of shine from the 12K silver coating to make a sparkling impression.
Premium Eyewear Brand: LEISURE SOCIETY
Country: USA
Model: Helena
Price: 500 $ – 700 $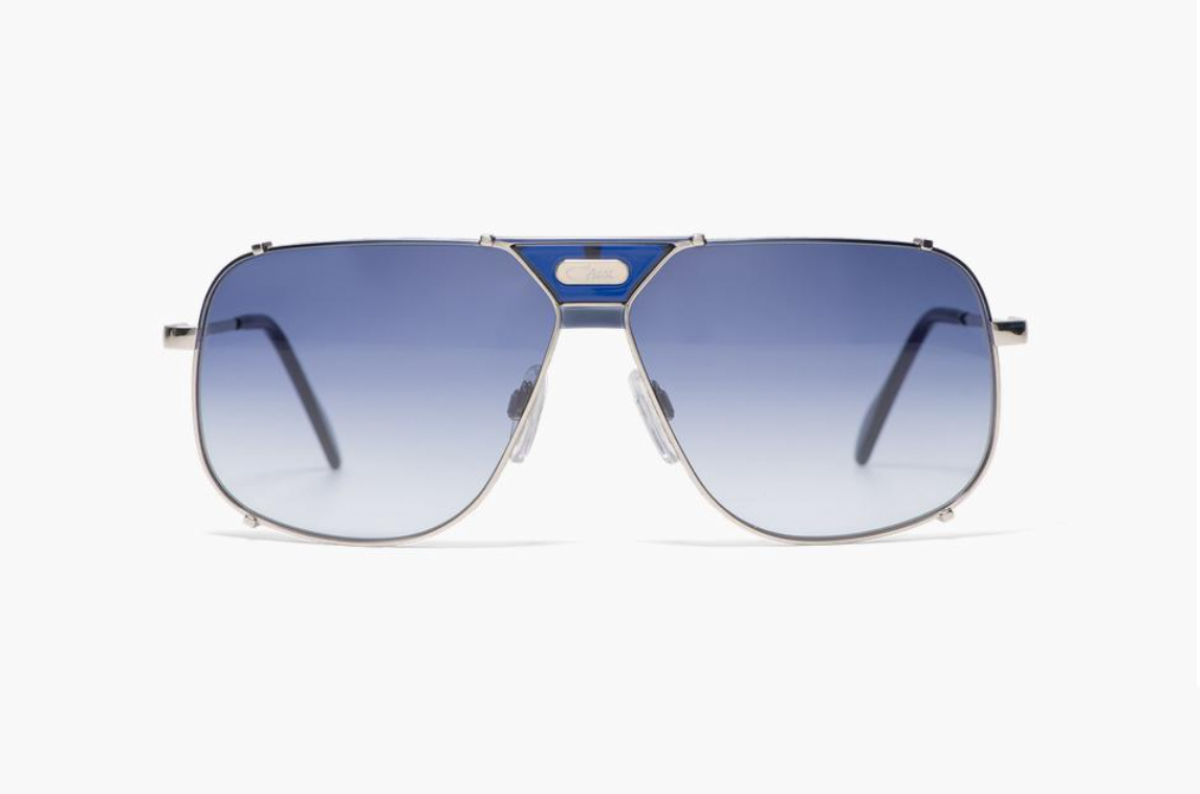 The list of brands specialized in luxury sunglasses could never be complete without iconic and legendary label CAZAL. Founded by namesake Cari Zalloni, the designer brand commands a tradition for extravagant and premium designer goods going back to the 1980s. True to the motto 'more is actually more', CAZAL piles on the luxe accents. The Model 994 follows in this tradition as a bold aviator frame with geometric accents. Inspired by the classic Model 905, it features characteristic temples and high-visibility logos as the label's calling card. Sunglasses for a boss with a taste for the good life!
Premium Eyewear Brand: Cazal
Country: Germany
Model: Nr. 994
Price: 650 $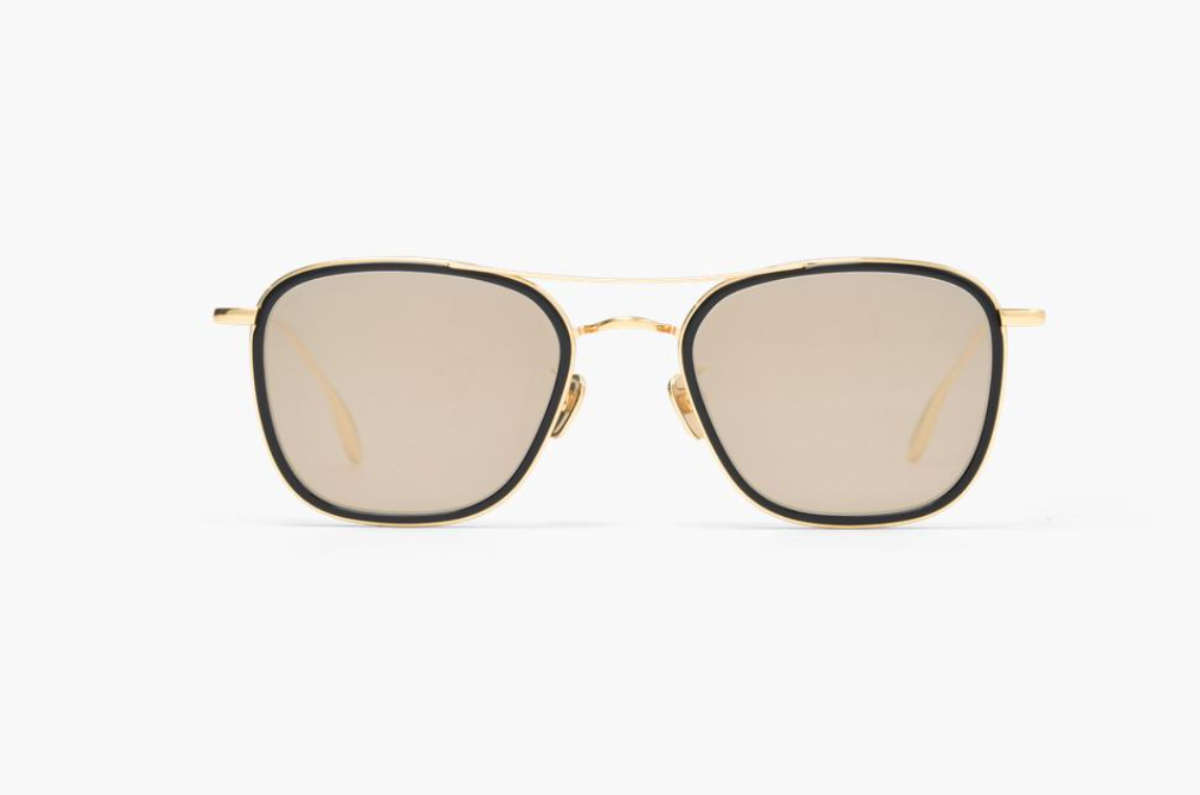 All the accruements of premium style in every last detail: The luxury sunglasses model Teshima by MASSADA was inspired by the beauty of light, water, wind and landscape. As a result, the classic rectangular frame with the bold double bridge is more than meets the eye. For the extra dose of luxury, the beta titanium frame is loaded with delicate accents. These include detailing crafted from Takiran Rowland acetate with the option for gold plating in 18K or 24K. But what makes these sunnies absolute stunners is matching silver tinted lenses with a reflective finish. Breathtaking!
Premium Eyewear Brand: MASSADA
Country: Switzerland
Model: Teshima
Price: 500 $ – 650 $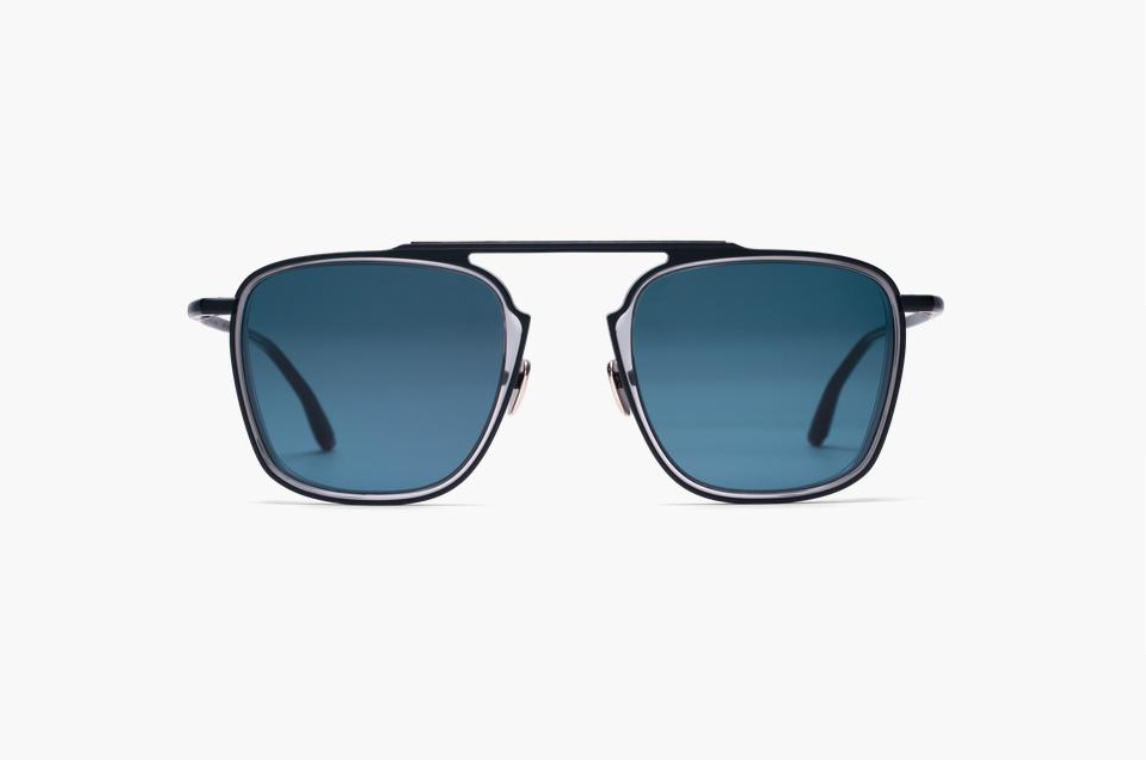 When Japanese fashion brand MASUNAGA creates an interpretation of classic aviator sunglasses, expectations are bound to be high. But the Hercules model exceeds the wildest dreams! First of all, these luxury sunglasses make a conscious decision to omit the otherwise typical double bridge found on regular aviators while still achieving a well-rounded form language. For that extra dose of style and fashionability, the lenses are surrounded by 10mm thick acetate shields. The tinted lenses, hand-picked by legendary fashion designer Kenzo Takada elevate the Hercules into the realm of highest excellence. True to the name, a strong designer piece!
Premium Eyewear Brand: MASUNAGA
Country: Japan
Model: Hercules
Price: 650 $ – 800 $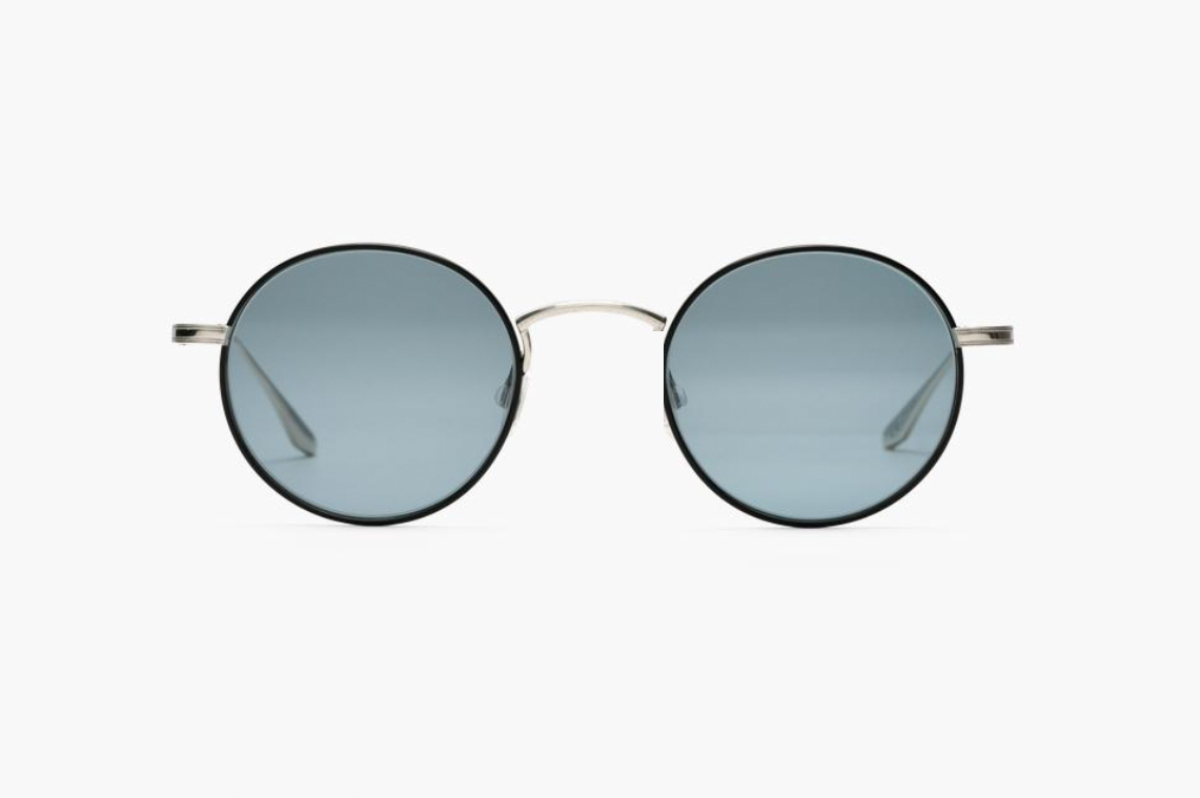 Quintessential California eyewear brand BARTON PERREIRA is a darling among famous Hollywood stars. That's due to the tradition for luxury sunglasses like the Savant model: The minimalist frame shape is crafted from ultra-light titanium, adorned with lining made from black enamel. Further fashion sense is provided by the petite nose bridge and delicate engravings across the temples. The round lenses in a gorgeous vintage blue tint complete this perfect offering from the brand created by eyewear mainstays Bill Barton and Patty Perreira. The best part: These stunners are also available in an optical style!
Premium Eyewear Brand: BARTON PERREIRA
Country: USA
Model: Savant
Price: 600 $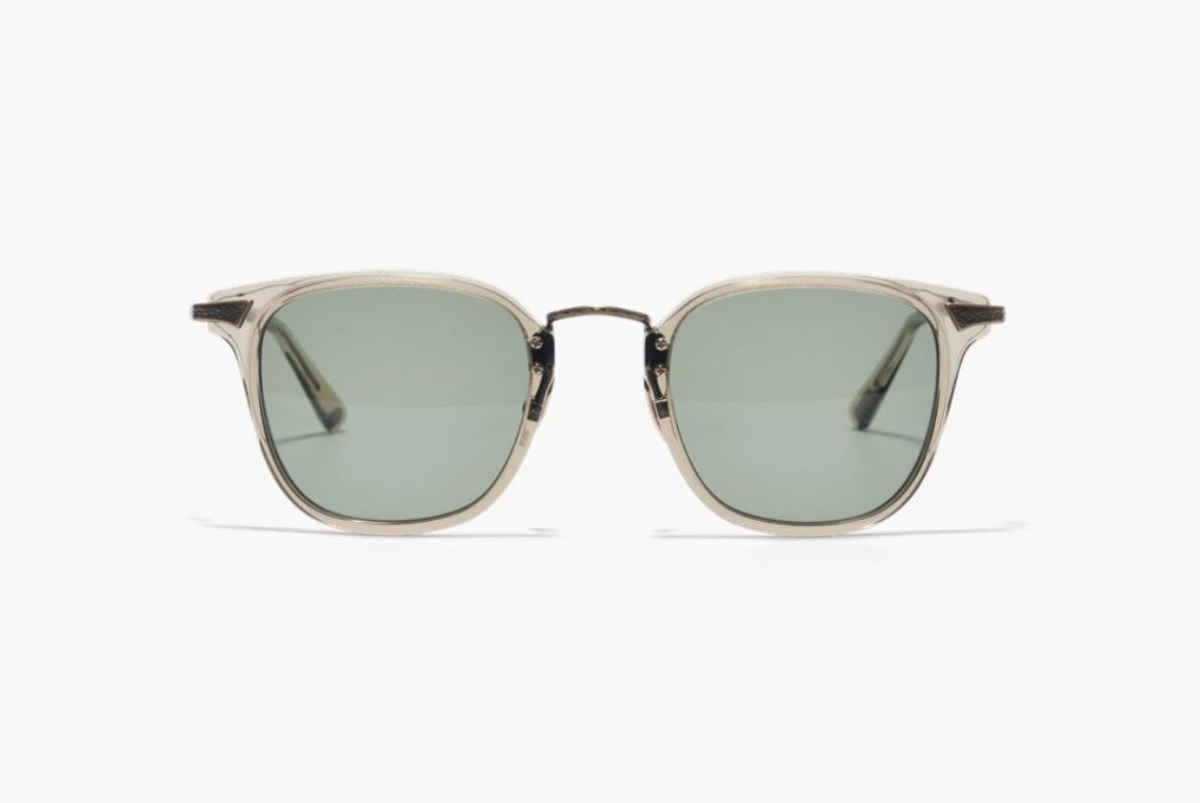 As a California brand steeped in a tradition of effortless style at the highest level of quality, SALT. is no stranger to luxury style. In the process, the designer brand likes to play with vintage inspirations, for instance in the Hamilton luxury sunglasses reminiscent of the grand style of the 1950s. Elevated details include an engraved nose bridge from premium and lightweight titanium. Equipped with polarized CR39 G15 lenses, every pair is hand-crafted in Japan by seasoned artisans. And this level of perfection is what sets the Hamilton apart from the rest.
Premium Eyewear Brand: SALT.
Country: USA
Model: Hamilton
Price: 450 $ – 650 $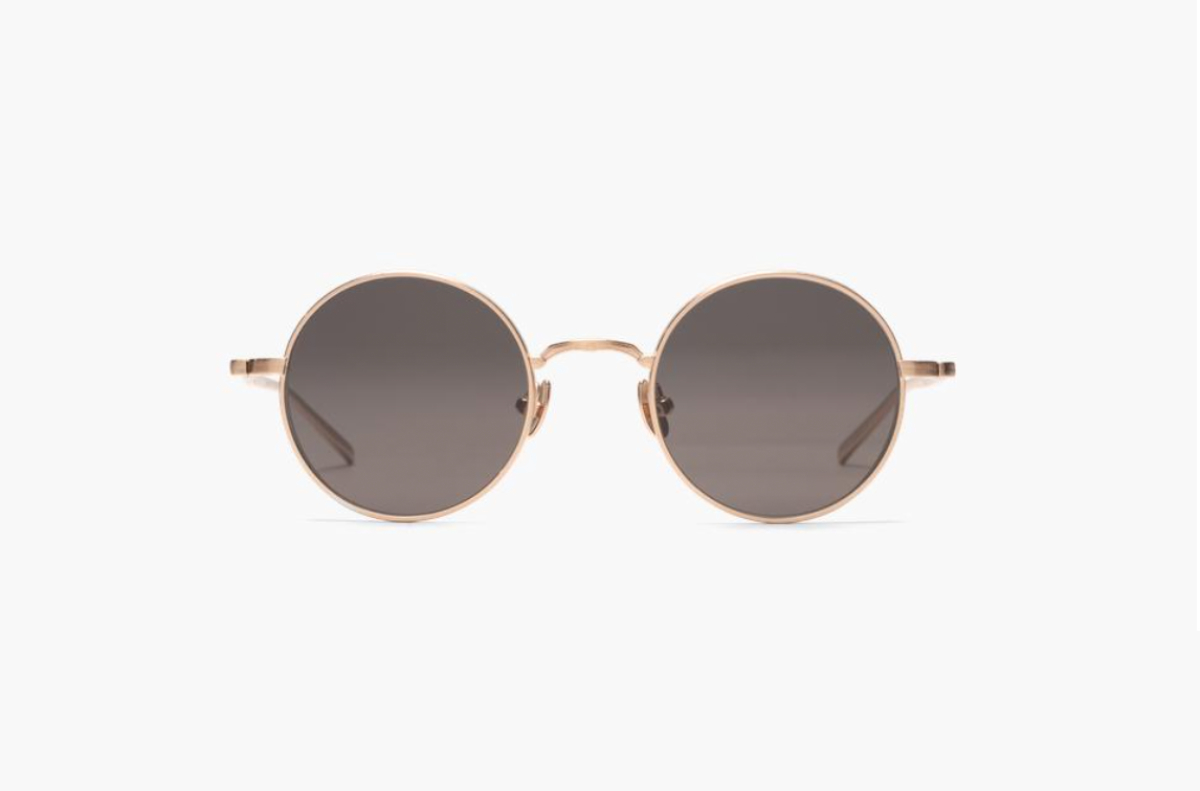 Minimalist sunglasses at the highest level of technical perfection. With the Model 3087, Japanese eyewear label MATSUDA riffs on the round sunglass made famous by John Lennon in his prime. For that elevated luxury finish, the pressed titanium frame is rendered in a Brushed Gold colorway. Upon closer inspection, delicate details abound such as miniscule pattern engravings on the bridge and temples. Nose pads from titanium provide a secure, anti-allergenic fit. Equipped with matching UV-protective lenses, these luxury sunglasses create an air of elevated style wherever the day goes.
Premium Eyewear Brand: MATSUDA
Country: Japan
Model: Model 3087
Price: 650 $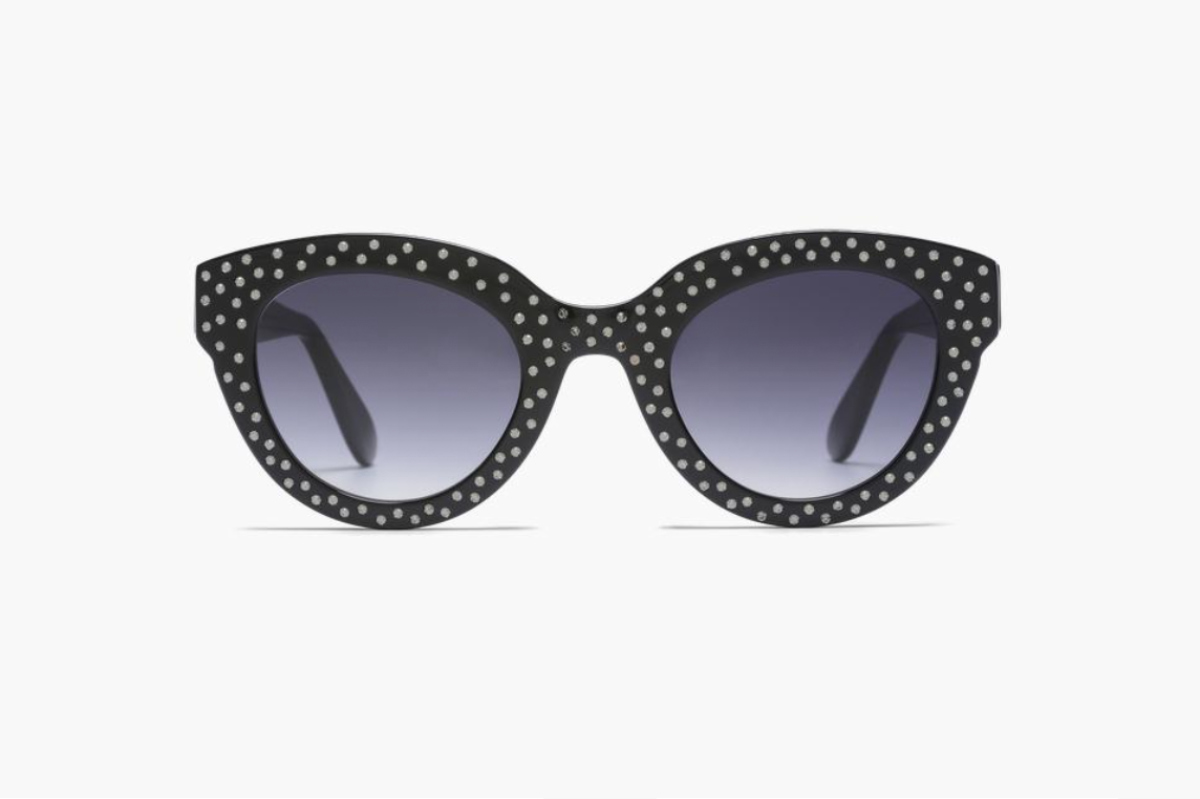 Only a select few brands embody luxury style like the label founded by influential stylist, designer, model, and entrepreneur EMMANUELLE KHANH. Initially, the designer brand made its mark with classic cat eye frames in an oversized look. This tradition is alive and well with the Model EK 6565. The voluptuous cat eye shape strike a feminine note with flat, tinted lenses and ornamental sparkles. Crafted from premium acetate and adorned with luxe accents for women who take on life at their own choosing.
Premium Eyewear Brand: EMMANUELLE KHANH
Country: France
Model: EK 6565
Price: 650 $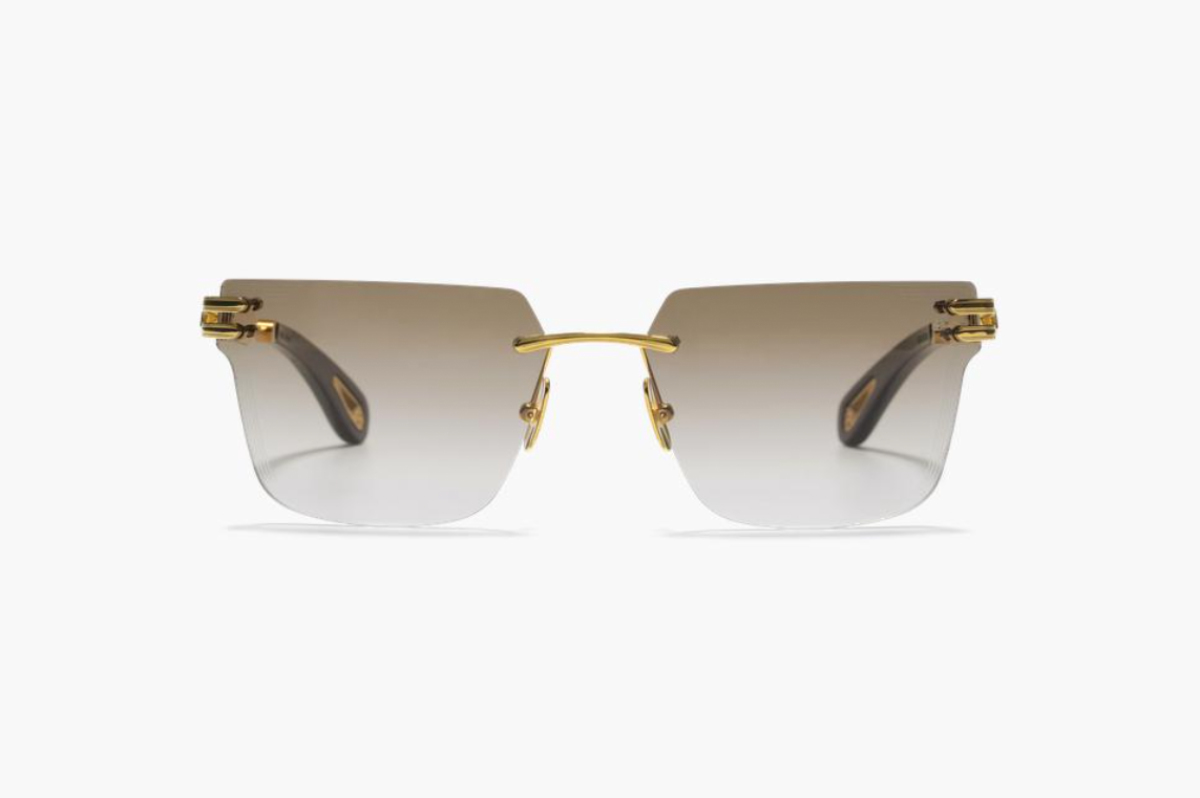 As the closer, here's a standout luxury sunglasses design to round out the selection: With the Dusk model, time-honored luxury brand MAYBACH puts its own premium spin on vintage cat eye styles. With its delicate wire frame crafted from gold-plated titanium, Dusk is adorned by warm wood inlays in the temples. Slimmed temples with logo detailing on the tips and a delicately curved nose bridge create an aura of exclusivity. What's more, every single pair is hand-crafted in Germany and fitted with premium lenses by optical stalwarts Carl Zeiss. Anyone looking for the true definition of luxury sunglasses will find an example to stand the test of time in this model by the renowned German designer brand.
Premium Eyewear Brand: MAYBACH
Country: Germany
Model: The Dusk
Price: 2,000 $
In search of more exclusive glasses from premium brands with that special luxury?
The eyewear universe is full of extraordinary eyewear brands and legendary designers. Far more than we could ever showcase in the limited space of this article. If you are already into the luxury sunwear brands, feel free to check out the brand profiles of the likes of HOFFMANN NATURAL EYEWEAR, GÖTTI, LUNOR, IC! BERLIN or MAYBACH EYEWEAR.
But there's more: Our expansive archive of articles written by the editorial team here at the FAVR platform provides many insightful stories from the world's top designer brands. Did we mention it's entirely free? All so you can save all your money to get the latest luxury sunglasses!
Have a look at the following FAVR articles on exclusive eyewear designers and the latest trends set by the best brands in the business:
The Best Independent Eyewear Brands
The Best Sustainable Eyewear Brands
Also make sure to check out our post about Color Vision Tests.
Photo Credits
Photography, header photo:
photo SACHA TASSILO HÖCHSTETTER
sunglasses MASUNAGA
styling KONSTANTINOS GKOUMPETIS
hair & make-up SUZANA SANTALAB & DIELLZA JAHIRI model LAURA HINZ at MODELWERK
Photography, first story photo:
photo SACHA TASSILO HÖCHSTETTER
sunglasses LEISURE SOCIETY
photography ESTELLE KLAWITTER styling URSULA KLAWITTER
make-up DAGMAR SCHWARZ
hair EVA MARIA PILARTZ at 21AGENCY
post-production TOM STEIN at ZERONE GROUP model FABIA VON HAUFF at TUNEMODELS
Photography, second story photo:
photo SABINE LIEWALD
sunglasses HENRY JULLIEN
styling MICHÈLE JUNKER
hair & make-up GAYE HIETTE at BIGOUDI model AMANDA at MUNICH MODELS retouch ROMY OBERENDER