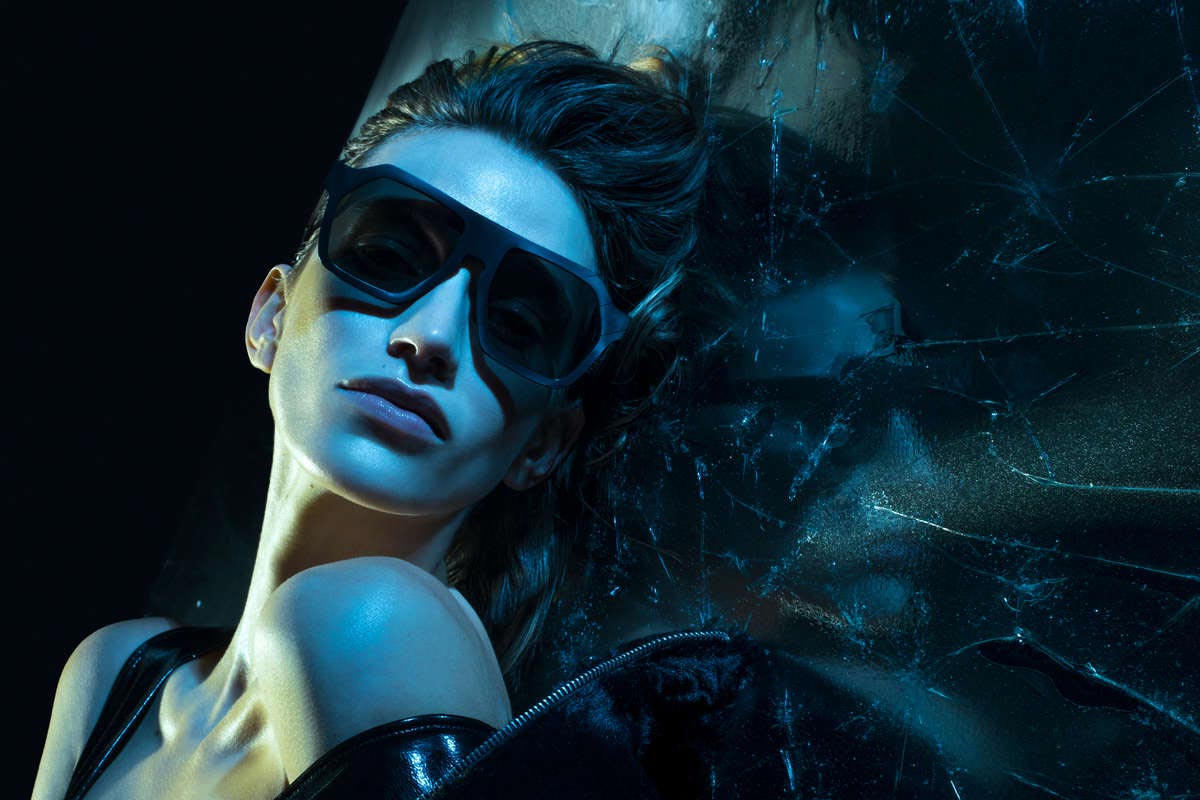 Top Brands for Designer Eyewear
Designer eyewear brands hold a special place in the optical business. That's because eyewear has always been more than just a mere visual aid. It's also about style and fashion. And pushing the envelope with eccentric and innovative eyewear design that challenges convention.
That's why FAVR wants to pay respect to all the independent, design-oriented eyewear brands. We also want to celebrate the trailblazers that made eyewear designs respectable and different. This article celebrates the eyewear designers who make eyeglasses with an edge. But most importantly, we celebrate the eyewear labels that do it with quality and premium materials.
.
---
.
Try on the latest glasses from designer eyewear brands online here:


>>> Click here for more glasses from designer brands

>>> Click here for more sunglasses from designer brands
---
Designer eyewear brands blend their knowledge of the craft with creativity. When it comes to cultivating this fine balance between at-times eccentric designs with premium quality, look no further than our article on The Best Japanese Eyewear Brands. You can also find design-driven glasses and sunglasses in our story on the year's Best Titanium Frames.
What is the designer eyewear?
There is no set formula for what exactly constitutes a great eyewear designer brand. But in this story, we're showing you the most groundbreaking designer labels right here on the FAVR platform. Keep reading for a showcase of glasses and sunglasses full of lifestyle and fashion appeal. And prepare to be surprised!
The best designer eyewear brands on FAVR
How can a designer eyewear brand remain young and full of fresh ideas for almost 60 years? Ask Spanish label GIGI STUDIOS! Since 1962, the independent company based in Barcelona has created some of the most elegant eyewear frames on the market. Perhaps the secret is the constant inspiration from art. When paired with a drive for innovation, it leads to unique frame constructions that look surprising. However, always with a sense of function – that's designer eyewear.
The GIGI STUDIOS portfolio is full of gorgeous, feminine frames like the oversized Helena sunglasses model. Or the cat eye-inspired Rosie optical frame in stunning acetate with an elegant twist. Beneath the stylish exterior lies a strong emphasis on handmade craftsmanship. Each GIGI STUDIOS frame is manufactured in more than 100 steps. That's necessary to meet the label's high standards. Watch closely for what this premium designer brand does next!
---
Try on glasses from GIGI STUDIOS online here:
>>> Click here for more GIGI STUDIOS glasses
---
A select few eyewear brands are so offbeat and original, they create their own niche with unconventional designs. In the case of CAZAL, the uncompromising mixture of bold designs and luxe materials has become a calling card. The spirit created by Austrian designer Cari Zalloni in the 1980s lives on today. It is alive in the brand's extravagant spectacles with a healthy dose of craziness.
With roots that are deeply engrained in hip-hop and 1980s design, CAZAL continues to fascinate a global audience. Fans include famous rappers and also actor Al Pacino, who made the CAZAL 968 model his iconic pair of spectacles. What's more, bold designs like the boss-level 666.0 model embody the design DNA perfectly, but CAZAL does feminine butterfly shapes like the 224/3 sunglasses just as beautifully. Therefore, sit back and takes notes as the legacy unfolds.
---
Try on glasses from CAZAL online here:
>>> Click here for more CAZAL glasses
---
The future does not merely arrive, it is invented! Hong Kong-based MIGA STUDIO EYEWEAR combines a world influences into something new and different. The luxury brand founded by two visionary designers takes inspiration from the history of excellent eyewear designs. Then, MIGA adds its own perspective, always infused with a special Hong Kong spirit, to create forward-looking designs.
The result is a portfolio full of unexpected shapes and unconventional combinations of premium materials. Mazzuchelli acetate blends with Japanese titanium elements to create expressive, unique frames. Real eye-catchers include the Half Moon model, a flawless interpretation of a round shape with a straight edge at the bottom of the lens. Ultimately, the attention to detail is only surpassed by the level of quality, achieved by manufacturing in Japan and Italy for a luxury eyewear finish.
---
Try on glasses from MIGA STUDIO online here:
>>> Click here for more MIGA STUDIO glasses
---
KUBORAUM – Eyewear designer brand, Made in Berlin
German designer brand KUBORAUM insists on not making eyeglasses. It makes masks. Masks that enhance personality and emphasize the wearer's unique individual character. Elaborate sculptures that incorporate three-dimensional objects for dazzling effects. Like works of art, replete with spikes and wires protruding into space as true eye catchers. Always backed by 'Made in Italy' craftsmanship.
The art-inspired and eccentric style makes sense after learning about the brand's founders. That's because KUBORAUM was started in 2012 by artist, sculptor and designer Livio Graziottin and the anthropologist as well as brand, communications, and marketing director Sergio Eusebi. Since the beginnings, every single mask design has been approved by the two. This consistent artistic vision is the reason why KUBORAUM retains its magic and mystery. And also why it continues to shock the system with bold and daring eyewear designs… wait, mask designs!
What's the outcome of mixing up fun, colors, design and art inspiration? Answer: Something a lot like the colorful and unique frames created by Belgian brand THEO. Internationally known for trend-setting designs, the label has transformed glasses from an optical aid to a full-fledged fashion accessory. Works of art, even, with lots of layers of detail and full of playful emotion. True to the brand slogan: "THEO loves you!"
Since 1986, THEO has continued to go against the grain. The designer eyeglasses defy convention. Like the double-borders on the titanium Lemon Curd model or the colorful accents on the butterfly Pendeloque frame. As the founders expressed in their mission statement: "We make happiness for people's faces." Did you know? The brand name THEO is an anagram of the last name of influential designer Patrick Hoet. And that's not the only secret behind this forward-looking brand!
---
Try on glasses from THEO online here:
>>> Click here for more THEO glasses
---
The most original eyewear designs come from people with high standards. Like the quality-driven and innovative label VAVA. Based in Portugal, the independent brand creates eyewear based on the principles of function, concept and design. Deeply inspired by the Bauhaus movement and minimalism, VAVA makes products with pure lines and basic, yet streamlined elements. And the brand relies on high-tech to create a future of zero-waste products in eyewear.
Produced at family-owned Italian factories in the Treviso area, all VAVA frames embody a distinct form language. A futuristic aesthetic of unisex styles. Like the ultra-refined WL0037 round frame with a minimalist, unisex design. Or the brilliantly bold WL0024 sunglasses with a stunning top bar. Behind the scenes, VAVA ensures ethical work conditions. Plus, the aluminum and Mazzuchelli bio plastic cellulose acetate are 100% recyclable. So the future of eyewear design really does look bright.
---
Try on glasses from VAVA online here:
>>> Click here for more VAVA glasses
---
Some eyeglasses invite you to look twice. Then you truly see a world of stunning, thoughtful detail. This applies to the work of multiple Silmo d'Or Award-winning designer VERONIKA WILDGRUBER. Her collections are marked by three-dimensional designs with bold and delicate lines, realized in experimental material combinations to create a sensation of depth.
In the designer's own words, the frames are intended to be "simple and surprising". Admire the generously sized, sculpted Till sunglasses crafted from semi-transparent acetate in a vibrant colorway. Or the Notorious model, a classic round frame with a pretzel-like twist. Aside from the trailblazing aesthetics, VERONIKA WILDGRUBER also leads the way in terms of accountability: Every frame is crafted in Italy in a process meticulously documented down to even the smallest individual part. That's why wearers can look good and feel great about their purchase.
---
Try on glasses from VERONIKA WILDGRUBER online here:

>>> Click here for more VERONIKA WILDGRUBER glasses
---
L.A. EYEWORKS – Revolutionary eyewear design
Sometimes the eyewear business needs a little taste of revolution. That's what happened when L.A. EYEWORKS hit the scene in 1979. The brand was started in a single store by Barbara McReynolds and Gai Gherardi on Melrose Avenue in Los Angeles. From there, the bold and daring eyewear designs took the eyewear world by storm. Since then, L.A. EYEWORKS has shaken up the optical business by designing acetate and metal frames that enhance the wearers' individuality.
The secret to more than 40 years of strong influence in eyewear design? In short: Attention to detail! Every new frame starts with a hand-drawn sketch and ends in a premium product. The resulting eyewear fascinates with bold shapes, imaginative handling of materials, and expressive use of color. L.A. EYEWORKS balances innovation with wearability. The brand always walks a fine line between optical tradition and a redefining expression of the current state-of-the-art. No wonder celebrities love it!
NINA MUR – World's most refined wooden eyewear
Eyeglasses crafted from wood have become a common sight. But only few designers elevate the material to a level of luxury like NINA MUR. Based in Madrid, the designer crafts stunning frame geometries with so much fashion style, it's hard to believe it's wood. Behind this luxury finish, NINA MUR follows an uncompromising process: Every pair of glasses is made from scratch, one by one. The brand calls it 'neo craftsmanship', also because every frame can be customized as the wearer wishes.
When it comes to creating unique shapes, all designs are created in-house in Madrid. The Spanish metropolis is the perfect backdrop for NINA MUR to be inspired by a variety of cultural themes. In terms of technology and materials, the label works only with the best European components. As a result, the wood frames are 30% lighter than classic acetate eyewear. And did you know that NINA MUR optical glasses can transform into sunglasses just by popping in new lenses? It's worth exploring the NINA MUR portfolio, there's always more than meets the eye.
PAWAKA – Indonesian fire for the eyewear world
Groundbreaking eyewear design can originate anywhere on the planet. How about Indonesia? That's where Indonesian designer, model, actress and environmental activist Fahrani Empel conceptualized indie label PAWAKA. The name 'pawaka' is the Sanskrit word for 'fire'. It was also the code name of the designer's grandfather in World War II. In homage to the designer's native land, all styles are named in numerical order of the bahasa Indonesia language.
Inspired by modernity, philosophy, nature, and the Dayak tribes of Borneo, PAWAKA is a cosmopolitan brand for the here and now. Officially launched in 2015 as a limited acetate collection, the designs were instantly celebrated in cities such as New York, Berlin and Copenhagen. Since then, PAWAKA has been endorsed by major celebrities. Plus, Fahrani Empel was named as one of '200 Emerging Designers to Watch' by VOGUE Italy. And it's not surprising. Just taking one look at the Japanese-crafted frames in all their stylish, elegant beauty leaves no doubt: PAWAKA is fire!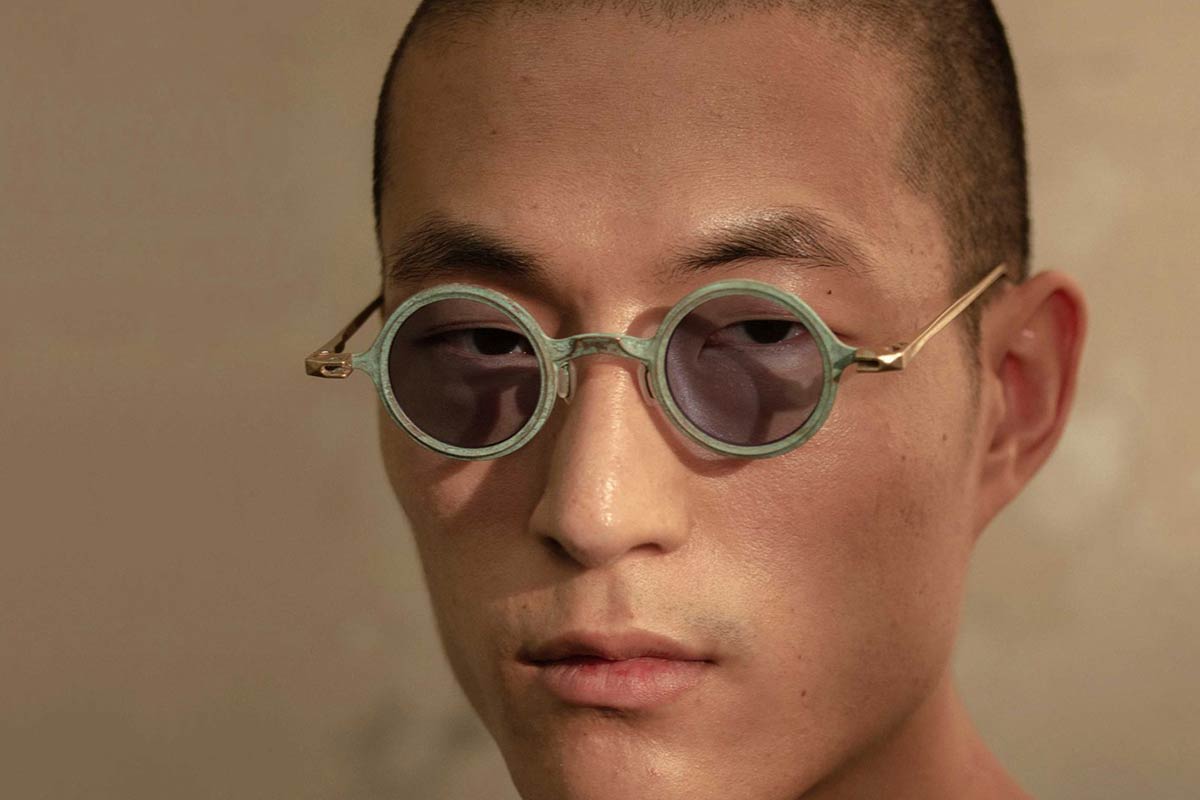 Indie label RIGARDS (from the French word "regard") is blurring the boundaries between eyewear and pieces of art. Combining offbeat aesthetics with a quiet elegance, the brand enjoys a following among global eyewear connoisseurs. Every pair of frames is handcrafted with tremendous attention using time-honored methods of production. This includes a hand-hammered finish for the brand's premium aluminum. Also signature surface treatments that combine the craftsmanship of the past with modern sensibility.
The resulting collections appear special and valuable at first sight. That's also due to the use of premium materials such as natural horn and sterling silver. Keeping the inspiration flowing, the brand likes to join forces with like-minded artisans and designers every season. For example the Inca-inspired collection Uma Wang x RIGARDS, offering smart material combinations and clever upgrades like side shields. Or the Ziggy Chen collaboration featuring intricate frame-in-frame variations that march to a different drum. There's no telling what RIGARDS will do next, but we can't wait to see it!
---
Try on glasses from RIGARDS online here:

>>> Click here for more RIGARDS glasses
---
ROUNDER ROUNDER: Luxury materials in iconic designs
The beauty lies in the outlines: Playful interpretations of silhouettes and creative shapes dominate in the ROUNDER ROUNDER portfolio. Like ultra-light butterfly sunglasses with double borders and transparent acetate inserts. Or extra-large hexagonal sunnies with gorgeous, round lens cut-outs. It's all part of a unique design DNA pioneered by the young label. And it's also about more than just flashy appearances: Quality and finish are just as important to ROUNDER ROUNDER as making a fashion statement.
True to its high-quality standards, the label's iconic frames blend unique natural colorations, exceptional craftsmanship and extreme lightness. Plus, only the best ingredients: The label uses untamed water buffalo horn and top-grade beta titanium. Also premium Carl Zeiss lenses for full UVA and UVB protection. Each frame can take up to 80 manufacturing steps and 16 weeks from beginning to end. It's all worth it, because the beauty of natural horn lasts longer than any of the new trends that ROUNDER ROUNDER is setting.
VINYLIZE – Eyewear designer brand born from legendary soundtracks
How about owning a pair of eyewear crafted from the very vinyl of a classic rock album? In a design inspired by the feeling of the music? Impossible?! Not for Hungarian eyewear label VINYLIZE. Started as a wild concept in 2000, Hungarian-American Zachary Tipton's idea of crafting eyeglass frames from vinyl records has evolved into a unique offering on the eyewear market. Today, every VINYLIZE frame is handmade in Budapest by a team of 16 people and takes six weeks to make.
Over the years, the music lovers at VINYLIZE have collaborated with some of the rock world's biggest bands. Highlights include the AC/DC collab, with models crafted from iconic rock albums such as 'Back In Black' as well as a 60-year anniversary for legendary label Motown. Look closely and you can still see the grooves of classic records in the eyewear. For those about to rock, these are your sunglasses!
Glasses from the best designer eyewear brands – try them now!
Now, some of the glasses from eyewear designer brands seen in this article may seem a little edgy or 'crazy'. But are they too crazy for you to wear? There's only one way to find out: Try them on right now with our Virtual Try-On tool, a real FAVR special! Just fire up your webcam and see what a designer frame looks like directly on your face. Easy!
Did you enjoy this journey through the world of boundary-pushing eyewear designer brands? Would you like to explore further? Please do! The FAVR platform is your exclusive (digital) window into the entire world of eyewear. Just click here to find our selection of optical frames. Next, you can browse our full-fledged sunglasses line-up.
There are hundreds and hundreds of different models in our database. And we're adding more all the time to build the most relevant eyewear style repository on the web.
Overwhelmed by all the choices? You can always narrow down your search by using filters. For instance, you can specify your search by brand (e.g. "Cazal"). And you can search for a certain frame shape (e.g. "Panto") or colorway (e.g. "gold"). Applying these filters will help finding exactly what you want here on the FAVR platform.
Ready to discover more fashionable and luxury eyewear? Look right here on FAVR!
Are design-driven optical goods from eyewear designer brands not really your cup of tea? Are you looking for something more grounded in tradition? Perhaps some nice frames from some of the leading countries in the eyewear business?
Then maybe we can help! For a comprehensive look at what's out there, here are some of our current blog articles showcasing eyewear from different parts of the globe:
The Best German Eyewear Brands
The Best Japanese Eyewear Brands
Find the best eyewear by material on FAVR
Still haven't found what you're looking for? No rush, choosing a pair of frames is a big decision. And there are so many angles to approach your search. For instance, the FAVR platform also organizes all featured eyewear styles by material. So you can narrow down your searches to focus on acetate or titanium frames.
Our editorial team has also spent sometimes investigating the most on-trend eyewear styles in different material categories. And best of all, you can read these articles free of charge, right here on our blog. Finally, here's our selection of eyewear across a number of different materials:
Best 3D-Printed Eyewear of 2020