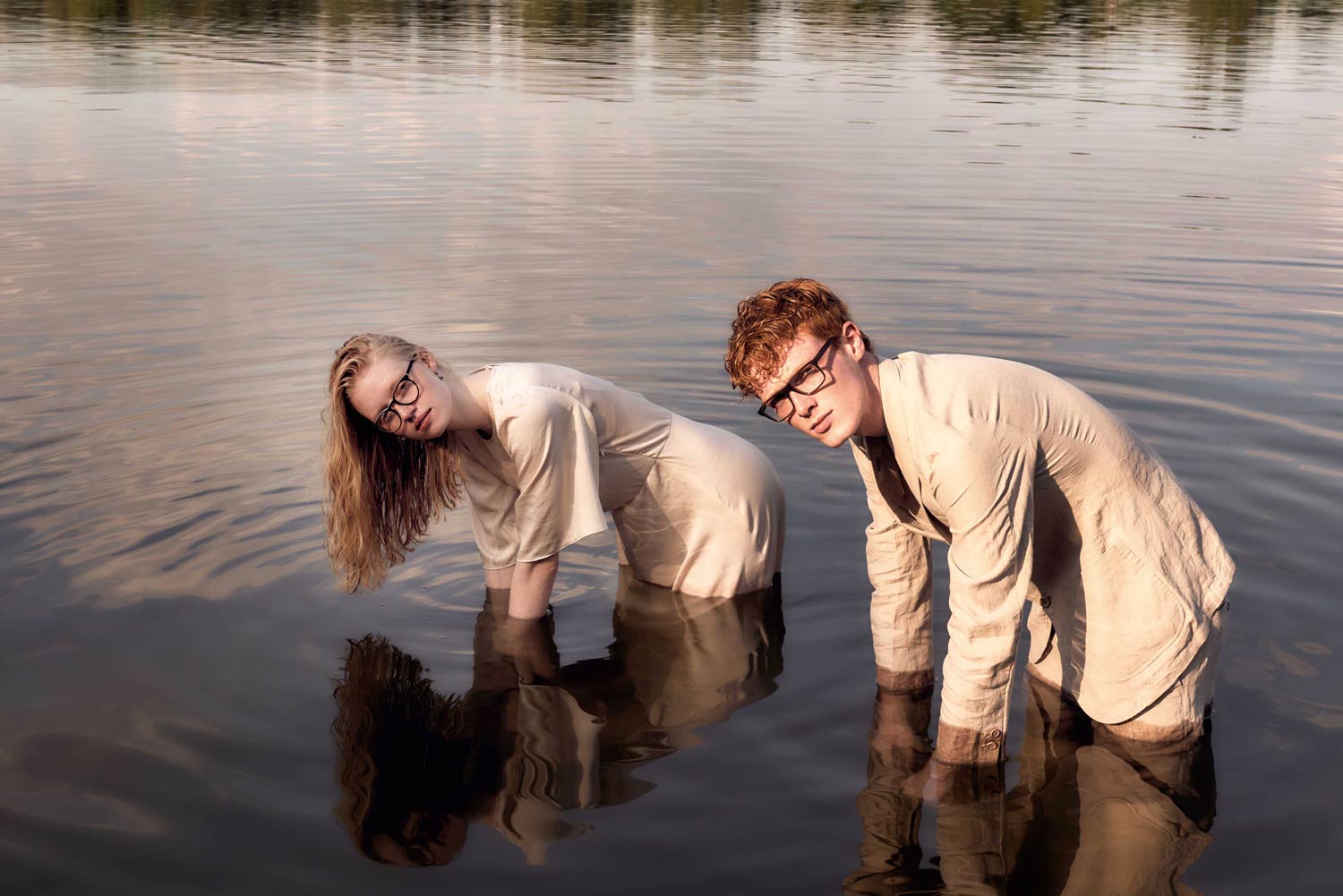 The Most Eco-Friendly and Sustainable Eyewear Brands
The best sustainable eyewear brands? They are just what we focus on here at FAVR. That's because these brands are not only fashionable and cool but take special care of our planet and its natural resources. At the same time, they create fashionable eyeglasses and sunglasses that make customers look great. What's more, buying sustainable eyewear also lets customers feel great about their purchase decisions.
Eyewear: A Sustainable Product Category
So what is sustainability? Right from the start, it's important to note that eyewear is by nature quite a sustainable product category. That's because eyeglasses have a relatively long lifespan. As a result, compared to footwear and other equipment used in sports, eyeglasses must be replaced far less frequently.
How frequently? While opticians recommend obtaining an eye exam every year to ensure that customers have the right prescription – requiring replacement of lenses – the eyewear frames have a much longer lifespan. Especially in the case of sustainable eyewear frames crafted from natural materials such as horn, in many cases supplemented by other resource-efficient materials and recycled packaging (see below).

Photo by SPECTR MAGAZINE for HOFFMANN NATURAL EYEWEAR*
What Characterizes Sustainable Eyewear?
Before we showcase the most sustainable eyewear brands, let's review the factors that make eyeglasses truly environment friendly. The definition is especially important because of the current trend for sustainability in many industries. Unfortunately, this trend has increased the amount of 'greenwashing': Basically, it's the fabrication of an environment-friendly image around products that really do not match the criteria for sustainability.
When it comes to sustainable eyewear from independent brands featured on the FAVR platform these authentic criteria include:
Short distances in the supply chain
The era of globalization has led to enormous distances in product supply chains. The reason: Manufacturing costs and raw materials are cheap in certain parts of the world. So it pays for brands to have products, or significant components, manufactured far away, then shipped across the globe at a low cost. However, this comes at a high cost for the environment in terms of CO2-emissions. So sustainable eyewear aims to keep distances at a minimum.
Localized manufacturing
One of the main ways that sustainable eyewear brands keep a low environmental footprint is localized manufacturing. Many optical brands featured in this article operate their entire production process in-house at their headquarters. This eliminates the need for climate-damaging shipping. It also ensures fair labor practices and, in the case of 3D-printing technology, significantly accelerates time to market.
Sustainable materials
The raw materials used in eyeglasses – and other products – also determine the overall eco footprint. That's why it's great to know that sustainable eyewear brands place great emphasis on working with renewable and clean materials. Many brands have earned the expertise and reputation of 'masters' in certain material segments, for instance wood, natural horn, innovative 'bio plastics', bio acetate or a new slew of recycled materials. Recycling is, of course, a big topic for sustainable eyewear brands.
Recycling on all levels
Speaking of recycling, sustainable eyewear brands rely on reusing raw materials across the value chain. It starts by implementing upcycled or recycled ingredients such as plastic or acetate in new eyewear. And it also includes the use of recycled paper or cardboard in packaging and product collateral. As the name recycling suggests, it's all about maintaining a closed cycle where nothing is wasted!
Initiatives for the environment
True sustainable eyewear brands don't stop at manufacturing eco-friendly products. Many of them also surround their collections by taking action for positive causes. These environmental causes can include planting trees and cleaning up the oceans. They also extend into social initiatives like bringing visual aid and corrective eyeglasses to underserved communities and people in need – that's sustainability on a higher level.

Photo by SEA2SEE
The Best Sustainable Eyewear Brands
Keeping these factors in mind, sustainable eyewear brands set a high standard of excellence in our industry. And the FAVR platform has supported these efforts from the very start. First, by only showcasing true independent eyewear brands focused on designer products – not global chains focused on profits.
Second, we also make sure that every pair of glasses and sunglasses featured on FAVR meets our standards (and those of our network of excellent partner opticians who share our values). So no cheap, mass-marketed, and throwaway eyewear frames here! Instead, we curate a selection of unique and valuable eyewear created by some of the world's leading eyewear brands and designers.
From this curated selection, we have picked The Best Sustainable Eyewear Brands. The list is far from complete and we will keep our eyes on the quickly changing optical market. But for now, the following sustainable eyewear brands are raising the bar for the future of the planet: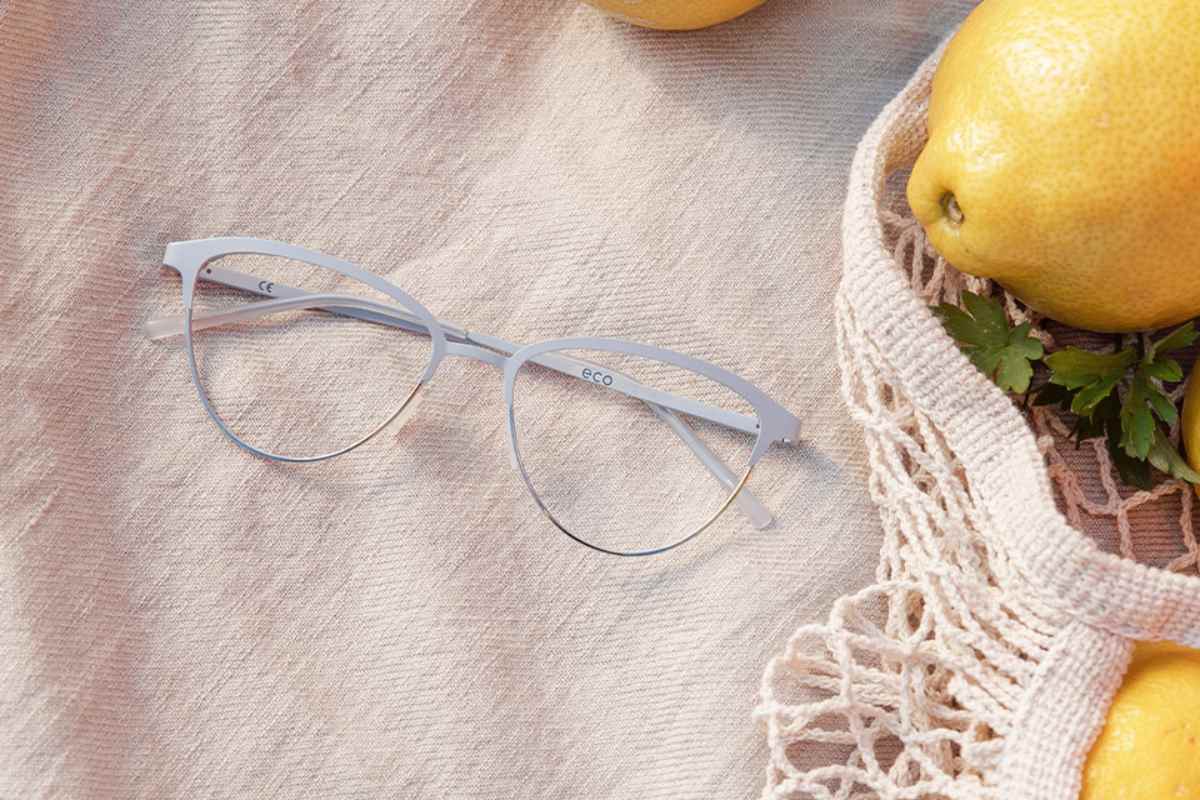 Let's start with a collection that checks all the boxes for sustainable eyewear: The ECO collection by designer brand MODO was "born recycled" in the year 2009. That was the moment when MODO started the ongoing partnership with the non-government organization Trees for the Future to launch the ONE FRAME – ONE TREE program. True to the name, for every ECO frame sold the brand plants one new tree. So far, several million trees have been planted across the world.
And what about the products? At ECO, recycled stainless steel and bio-based materials are the main ingredients for stylish sunglasses and prescription styles. The brand also maintains a low footprint across all its packaging, communication, and display materials. At the same time, ECO's mother brand MODO also supports social causes like "Buy a frame, help a child see". As MODO demonstrates: It's all about keeping an eye on the big picture. The best sustainable eyewear brands? MODO is among them, for sure.
---
Virtually try on current glasses from MODO online here:
>>>> Click here for more MODO eyewear
---
SEA2SEE: Sustainable Eyewear Protecting the World's Oceans
Sustainability is great, but how about 'Seastainability'? That's the concept behind eco-conscious brand SEA2SEE: Founded in 2015 by activist François van den Abeele, the brand is taking a stand against ocean plastic contamination and unsustainable practices in the optical and fashion industry. Aside from watches, the label also crafts eyewear from recycled ocean waste in cooperation with a family business in Segusino, Italy, with 50 years of eyewear tradition.
Where other brands see waste, SEA2SEE finds raw material. Since its founding, SEA2SEE has built a fully inclusive supply chain where 'junk' has new value. Ocean waste is turned into upcycled UPSEA polymer used in more than 200 frame designs. Even the packaging is 100% sustainable and crafted from sugar cane, fully compostable and printed with plant-based inks instead of heavy metals. The eyewear case is made from recycled cork and the cleaning cloth with rPET bottles. Critics are already celebrating the waves of change: SEA2SEE's Positano 02 model was recently named Frame of the Year at the 2020 Optician Awards. That's how you make a splash in sustainable eyewear!
Who said only 'new school' brands are changing the game for sustainable eyewear? When it comes to local production with a low environmental footprint, French brand GOUVERNEUR AUDIGIER practically set the standard that others still try to emulate almost 150 years ago. In recognition, the French government has awarded them "Entreprise du Patrimoine Vivant" (EPV) for a 'living heritage company'.
The story of sustainable eyewear goes back to the year 1878. That's when Clément Gouverneur established his first factory in the town of Morez, France. The town in the French Jura region has since become a hotbed of European eyewear manufacturing. And thanks to the brand's success, the region has also become synonymous with the eyewear production at the highest level of excellence. On that note, every pair of GOUVERNEUR AUDIGIER is a work of art crafted from the finest materials such as gold, titanium, and leather. So when choosing between luxury and sustainability – customers can have both!
---
Virtually try on current glasses from GOUVERNEUR AUDIGIER online here:
>>>> Click here for more GOUVERNEUR AUDIGIER eyewear
---
Say hello to the Masters of Horn! Since 1978, German brand HOFFMANN NATURAL EYEWEAR has been producing sustainable eyewear from natural materials. Long before it was 'trendy' and hip, company founder Joseph Hoffmann developed the expertise and manufacturing technology to transform natural ingredients into long-lasting eyewear. And not just horn, but also alpaca hair, silk, wood, stone, buckhorn, titanium, and gold.
Even today, all manufacturing for HOFFMANN NATURAL EYEWEAR remains 100% Made in Germany. This system keeps routes in the supply chain short, while drawing on long-established relationships with partners and suppliers. Customers appreciate the long lifespan of the frames, plus the individual character of materials like horn and wood with their unique grain structure. While many brands try to jump on sustainable eyewear as a trend, for HOFFMANN NATURAL EYEWEAR it's just part of company tradition.
---
Virtually try on current glasses from HOFFMANN NATURAL EYEWEAR online here:
>>>> Click here for more HOFFMANN NATURAL EYEWEAR
---
Don't throw away your old records! That's because innovative label VINYLIZE will craft old vinyl, preferably rock records, into sizzling eyewear designs. Started in the year 2000 by Hungarian-American Zachary Tipton, the indie brand has created stylish and sustainable eyewear in collaboration with some of the world's hottest artists. At first sight, VINYLIZE glasses may appear simply 'black'. But take a closer look! That's when the individual tracks from the albums shimmer and shine, so you can almost hear the records.
Behind the scenes, the team has perfected its sustainable technology, executed with local manufacturing. The vinyl is laminated to premium hypoallergenic plant-based Italian cellulose acetate. In a six-week long process, every VINYLIZE frame is handmade in Budapest by a team of 16 people. Milestones in the collection include an AC/DC collab, with models crafted from iconic rock albums such as 'Back In Black', and a 60-year anniversary collection for legendary label Motown. As an innovative and stylish eyewear brand, VINYLIZE is proof: Sustainability really rocks!
---
Virtually try on current glasses from VINYLIZE online here:
>>>> Click here for more VINYLIZE eyewear
---
For more than 25 years, the brand started by independent designer Sven Götti has maintained a reputation for excellent products and technical precision. The constant drive toward excellence has also led to breakthroughs in sustainable eyewear: GÖTTI manufactures an entire line of chic glasses and sunglasses via 3D-printing capabilities, entirely in-house.
This focus on additively manufactured eyewear raises sustainability on several levels: First, by keeping distances in the supply chain as low as possible. And second, by maintaining minimum material waste during manufacturing, which is ultra-low in 3D-printing. The label's new Dimension X collection allows opticians and customers to create fully customized eyewear, with each pair made to order to avoid overstock. Best of all, excess raw material from 3D printing is turned into artwork in a partnership between GÖTTI and artist Fabio Hendry to leave no resources wasted. Bravo!
---
Virtually try on current glasses from GÖTTI online here:
>>>> Click here for more GÖTTI eyewear
---
A sure recipe to keep eyewear sustainable is to limit over-production. With this in mind, innovative German label KLENZE & BAUM is hitting the spot with a focus on 3-D printed eyewear which is distributed "on-demand" depending on customer orders. Based in Munich, founders Aurélien Mierswa and Stefan Roesinger have perfected an in-house technology that keeps material waste at a minimum – and fashion appeal at a maximum.
Technically speaking, the 3D-printing process is based on laser-melted polyamide powder formed into comfortable and adjustable frames sheet by sheet. This sustainable eyewear production process creates extremely lightweight frames with a low environmental footprint. What's more, fans love the many personalization options such as text laser engraving on the featherweight temples. If you're looking for the future of eco-friendly eyewear, keep an eye out for KLENZE & BAUM.
---
Virtually try on current glasses from KLENZE & BAUM online here:
>>>> Click here for more KLENZE & BAUM eyewear
---
Sometimes the biggest advancements in sustainable eyewear can come from the smallest beginnings. Just look at German brand WOLLENWEBER Hornline: Started in the small town of Bodenbach with only 260 inhabitants, the independent label has been perfecting the use of horn with localized manufacturing since 1982. As a true pioneer ahead of trends, company founder Dieter Wollenweber made an impact as one of the first eyewear manufacturers to combine buffalo horn with silk and wood in the 1990s.
Even today, WOLLENWEBER still operates as a family business. What's more, the label is one of very few specialists left in the world for hand-crafted eyeglasses crafted from horn, always in combination with other premium materials. Others chase sustainability as a trend, but for WOLLENWEBER it's rooted in the brand DNA. And after almost 30 years in the business, this is a highly 'sustainable' recipe for long-term success in the eyewear business.
---
Virtually try on current glasses from WOLLENWEBER online here:
>>>> Click here for more WOLLENWEBER eyewear
---
From day one, designer brand NEUBAU has been making a statement with a conscious use of natural resources as well as local production. It's all in line with the company mission: "See & Do Good". Inspired by the current zeitgeist in the world's metropolitan cities, the label builds collections featuring sustainable eyewear in chic design language.
In terms of know-how, NEUBAU innovated where others follow: Pioneering research in sustainable materials has led to the creation of NEUBAU's naturalPX material. It's an eco-friendly polymer that is 65% made of castor oil. For added impact, the brand implements naturalPX in combination with eco-friendly components such as recycled stainless steel in the temples. The resulting frames are light in weight and eco-footprint but make a heavy style statement. For the perfect symbiosis between style and sustainability, you're in the right place!
---
Virtually try on current glasses from NEUBAU online here:
>>>> Click here for more NEUBAU eyewear
---
Danish brand MONOQOOL has always been about inventing the next level. Right from the start, the label caused a stir in 2009 when it premiered a unique innovation: frames with a screwless spiral hinge as part of the NXT series. Since then, MONOQOOL has perfected its 3D-printing process to create award-winning frames that are thin, lightweight, and polished by hand for a special finish.
Over the past few years, the label has not only won several international design awards. The label has also stayed close to its roots with localized manufacturing. Instead of following the global trend for production in low-wage countries, MONOQOOL takes pride in keeping every step of the process local or European. On top of that, the sleek and perfectly Scandinavian design language stays relevant for years to come – what more could you ask of sustainable eyewear?
---
Virtually try on current glasses from MONOQOOL online here:
>>>> Click here for more MONOQOOL eyewear
---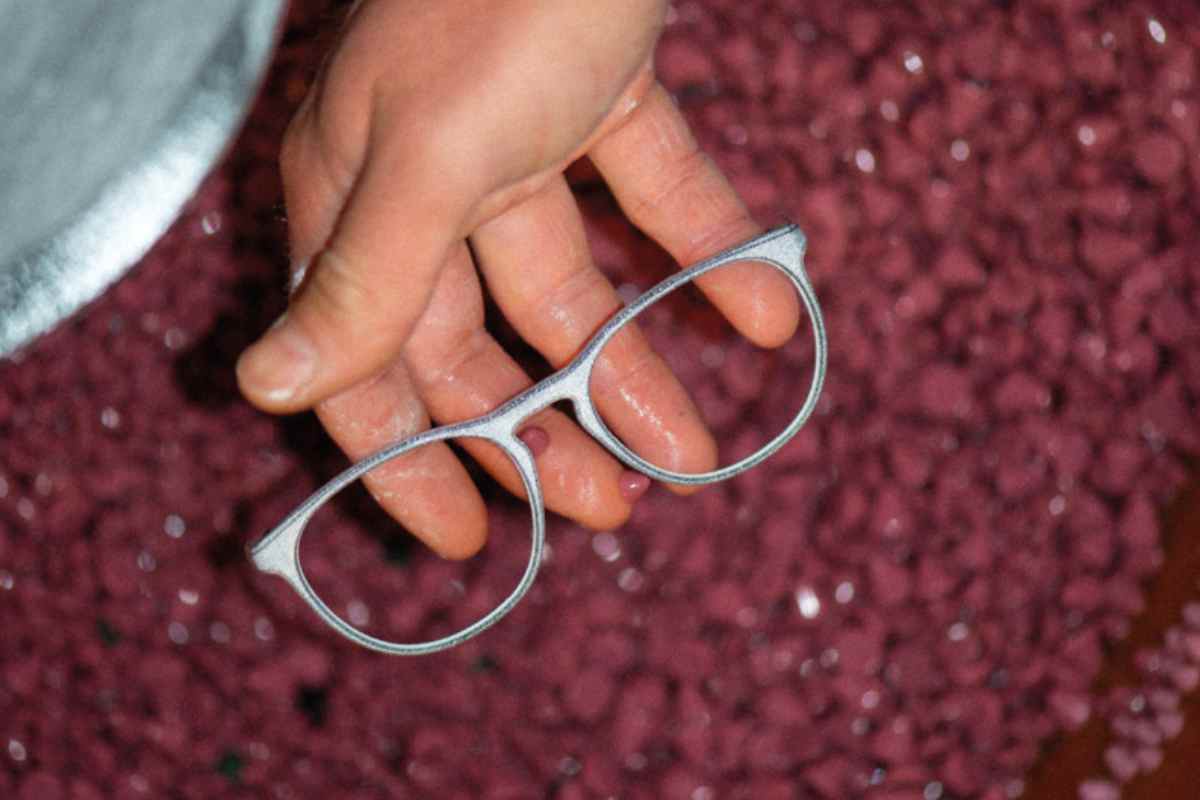 With all the top brands in this article, it's hard to say who exactly invented the formula for sustainable eyewear. But it's safe to say that Tyrol-based brand ROLF SPECTACLES hits all the right marks: From day one, the label has relied on natural materials sourced from local suppliers with an eye for design and quality. The designers at ROLF are not only experts in crafting eyewear from natural horn and wood, but even pioneered their own 3D-printed eco materials.
It's all part of an innovative tradition started in 2007 by Austrian couple Marija "Mary" Iljazovic and Roland Wolf with a unique vision: Wooden eyewear frames that fit and perform like any other material. At the 2009 edition of Silmo tradeshow in Paris, ROLF won the coveted Frame Technological Innovation Award. Since then, the sustainable eyewear legacy continues: Important first-ever achievements include a patent for a unique lens-fitting process for wooden eyewear frames. Also the first-ever wooden eyewear frame covered in stone, the "Woodstone", and 3D-printing from plant-based materials. Based on a sustainable foundation, ROLF is inventing the future of eyewear one hand-crafted frame at a time!
---
Virtually try on current glasses from ROLF SPECTACLES online here:
>>>> Click here for more ROLF SPECTACLES eyewear
---
Last but definitely not least, our focus on sustainable eyewear has to include German designer brand LUNOR. Why? Because in 2018, LUNOR became the first 100% climate-neutral company in the entire eyewear industry. Earning this milestone required years of proprietary technologies and in-house manufacturing with a steady commitment to quality from day one. Since 2019, LUNOR has been manufacturing all classic stainless-steel spectacles in the LUMAG company headquarters. This state-of-the-art, sustainably powered facility represents LUNOR's full commitment to sustainable eyewear and focus on a clean future.
Historically, LUNOR was founded in 1991 by an eyewear enthusiast and trained optician. With a passion for great eyewear design, LUNOR set out to produce eyewear with timeless style. This focus itself is a recipe for sustainability: Whereas 'trendy' eyewear changes fast with the fashion of the times, classic frames remain relevant for decades. So no need to frequently buy new eyeglasses! And to celebrate LUNOR's 30th brand anniversary in 2021, the brand introduced its first collection from genuine buffalo horn, combined with the brand's signature hinges. Watch closely as LUNOR innovates the future of sustainable eyewear!
---
Virtually try on current glasses from LUNOR online here:
>>>> Click here for more LUNOR eyewear
---
Eyeglasses and sunnies from the most sustainable eyewear brands – try them now!
After reading this article, you have come to appreciate what it takes to create truly sustainable eyewear. But like we mentioned in the beginning, the best thing about these glasses and sunglasses produced according to environmental principles is: They also look great!
So how do they look on you? There's only one way to find out! Try on a pair right now with our Virtual Try-On tool. It's a real FAVR special and only takes a second! Start your webcam and experience sustainable eyewear directly on your face.
If you are interested in exploring the entire world of eyewear further, you're also in the right place. Especially if you like independent eyewear brands. Click here to find a selection of optical frames featured on FAVR. Also make sure to explore our expansive sunglasses collection.
It's safe to say that the collection is quite comprehensive. Ever since launch, the FAVR platform has grown steadily to contain several thousand different frames. With help from sustainable eyewear brands and independent designers, we're constantly adding more items to fulfil our founding mission: Building the most relevant eyewear style guide on the web.
If you ever get lost or overwhelmed navigating the site, please know: You can always focus your search by using filters. You can specify your search by brand (e.g. "Cazal"). You can also narrow results by searching for a specific shape (e.g. "Panto") or color (e.g. "gold"). Ultimately, these search filters will help you find your perfect eyewear on the FAVR platform.
Ready to discover more eyewear from premium and sustainable eyewear brands? Look right here on FAVR!
Did you enjoy this article? Would you like to see more articles from our team here at FAVR? Then have a look at our catalogue of articles from the whole wide world of independent brands and sustainable eyewear.
Perhaps start by looking at our country-by-country guides to the best brands. Our articles showcase eyewear from different parts of the globe:
The Best Scandinavian Eyewear Brands
The Best Japanese Eyewear Brands
The Best German Eyewear Brands
Discover eyewear by raw material on FAVR
If you have used our search criteria, then you already know: The FAVR platform also organizes featured eyewear styles by material. When clicking on the profile of sunglasses and glasses, the details include the materials used in manufacturing. In the next step, narrow your search results to focus on specific materials, like acetate or titaniumframes.
Then again, instead of performing your own search, you can also read one of our editorial articles. Our writers have compiled selections of the most ground-breaking eyewear in different material categories. Best of all, lots of these materials also happen to qualify as sustainable eyewear, so it's a direct link to this article.
Here's your chance to read about eyewear crafted from a wide range of materials:
Best 3D-Printed Eyewear of 2021
*Credit Photography by SPECTR MAGAZINE
photography JAKOB WIECHMANN
assistant JORIS FELIX PATZSCHKE
production FABRIKA
styling, creative direction & set design HANIBALL SALIBA
hair & make-up RABEA at NINA KLEIN
models FREYA & LINUS at PROMOD