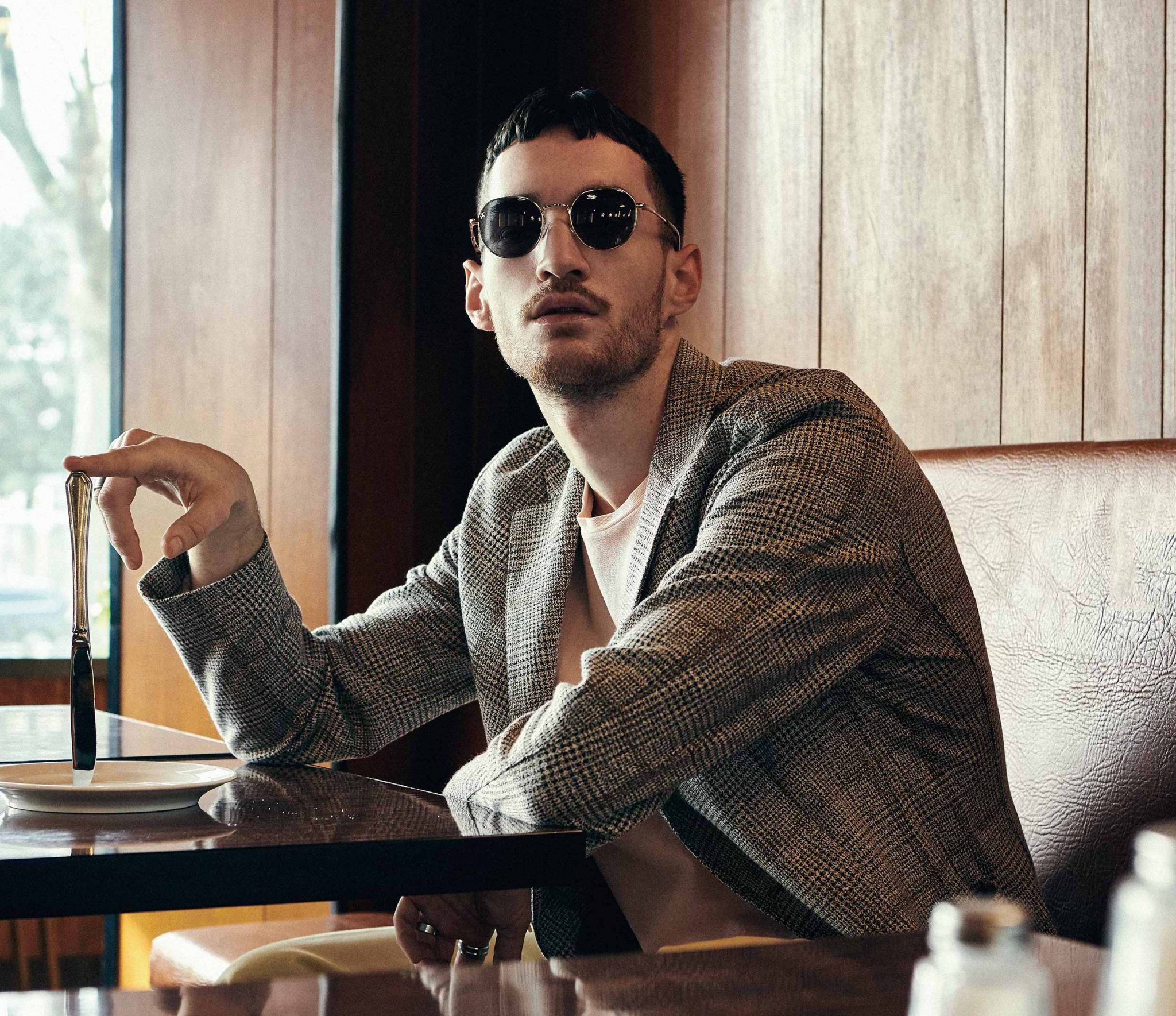 Perhaps style icon Johnny Depp is responsible for the renaissance of panto frames. But recently, these classic round eyeglasses have taken over the collections of designer eyewear brands. Currently, panto sunglasses and panto prescription styles are trending hot. The selection ranges from oversized panto glasses all the way to ultra-light titanium frames. Does the trending segment suit your style? Our article showcases a selection of the Top 12 Panto Frames of 2020. What's more, you can see them on your own face instantly in our Virtual Try-On tool.
.
---
.
Try on the latest panto glasses online here:


>>> Click here for more panto glasses

>>> Click here for more panto sunglasses
---
.
What's the history of panto eyeglasses?
The origins of panto frames are still debated. Some say that the classic rounded frames were issued during World War II by the United States military. Most importantly, they were issued to soldiers on desk duty. Others see the beginnings of panto frames in Great Britain. That's because the National Health Service distributed thousands of panto frames between the 1940s and 1960s.
Where does the word "panto" come from? 
However, one thing is definite: The name 'panto' stems from the word 'pantoscopic'. To clarify, this Greek word means 'broad field of vision'. And it is attained by the wide and round lenses secured by high temples. Also known as P3 glasses, Panto glasses went from geeky to chic. This was thanks to John Lennon of The Beatles, who made 'John Lennon Glasses' famous. Later on, director Woody Allen made the panto his calling card. Consequently, panto frames range among the most iconic styles in the eyewear hall of fame right next to aviator frames.
What characterizes panto frames?
True to their name, 'panto' glasses are designed for developing the broadest possible field of vision. This is achieved by generously proportioned, rounded lenses. Moreover, pantos include a slight indention at the brow line. The temples are usually placed high, connected near the top of the lenses. The resulting silhouette traces the outlines of the human eye socket with curved lines.
Which materials are used for panto glasses?
In the 1950s, the panto style was popular among intellectuals and mostly found as horn versions. Over the years, these so-called 'Oxford frames' also appeared as metal or plastic frames. But the true classic still is the original panto with a broad rim in a tortoise finish.
What do modern panto frames look like?
Over the last decade, the humble student glasses have undergone various evolutions. Next to oversized panto frames, current collections from premium brands are reimagining the classic. One particular variation: delicate sizes as micro-specs. For anyone who finds classic tortoise a bit too tame, ultra-modern variations include ultra-light titanium pantos with delicate rims.
The latest takes on traditional horn pantos make a strong fashion statement. Subsequently, stylistic upgrades include keyhole bridges by brands like Hoffmann Natural Eyewear. Designed as sunglasses or RX-versions, the panto is a modern classic. Therefore, it is highly diverse and rounds out pretty much any type of outfit or hairstyle.
Who should wear panto styles?
Only a select few styles of eyewear will look flattering on any type of face. This elite list definitely includes panto frames. The reason: Pantos are versatile like no other style. In short, they are a true unisex frame. Therefore, the panto is equally suited for men and women. Famous male panto wearers include John Lennon, Johnny Depp and Woody Allen. Meanwhile, the growing list of female panto aficionados includes Jennifer Aniston, Scarlett Johansson and Emma Watson.
The panto frame looks best on slim faces. But then again, oversized panto frames suit pretty much anyone. Meanwhile, if they're a good fit or not is up to a premium optician to determine. Additionally, there's always our Virtual Try-On tool to see a pair live on your face.
Can you try on panto frames online?
Modern-day panto frames aren't just for geeks and students. Additionally, the current frames from premium brands are supercharged with elegance and sex appeal. As an inspiration, here are the 12 Top Panto Frames of 2020. Perhaps use our "Match my Style" feature to find your perfect pair. And if you like to explore some more,  you can see how this classic style suits you in our Virtual Try-On.
Other popular eyewear styles
Round frames are great, but they're not everything! That's why the FAVR platform features more than just premium panto frames. Therefore, have a look at some of our feature articles highlighting these styles:
Do you want to know which glasses suit you? Our Style Assistant will help you!
Are you a worldly gentleman or sensual student type? Would a panto frame complete your look? To clarify, consult our FAVR Style Assistant to make quick and educated choices. Above all, you can check if panto glasses match your particular individual style. We call this feature Match My Style. Most importantly, you can try it entirely free right here.
---
Photography, header photo:
photo HANIBALL SALIBA & TOBIAS WIRTH
production FABRIKA PRODUCTIONS
styling & realisation HANIBALL SALIBA
photography TOBIAS WIRTH at TOBIAS BOSCH
hair & make-up DIRK NEUHÖFFER at NINA KLEIN
model LIN at IZAIO MODELS
special thanks to HOTEL CENTRAL TEGEL
location BERLIN