The Best Opticians in Zurich
The best opticians in Zurich have one thing in common: they call an amazing city their home! And the Swiss metropolis ticks so many boxes. Almost needless to mention, the lakeside location close to the mountains is impressive in itself. In addition, the city is also an international hub for the arts and sciences where tradition meets the latest trends. This also translates to the mix of citizens, which is truly incredible and ranges across age and ethnicity. Of course, eyewear is no exception. And that includes famous opticians and brands.
Regarding eyewear brands there are well-established mainstays such as the independent eyewear brand Götti from the neighboring town Wädenswil. On the other hand, there are newcomers such as young designer brand Nirvana Javan. And to match the level of excellence, there's an incredible density of good opticians. So if you're in town and into premium eyewear, make sure to spend enough time for a tour. And without further ado, here is our list with the best opticians in Zurich.
---
.
Here's our comfortable search page for the best opticians in Zurich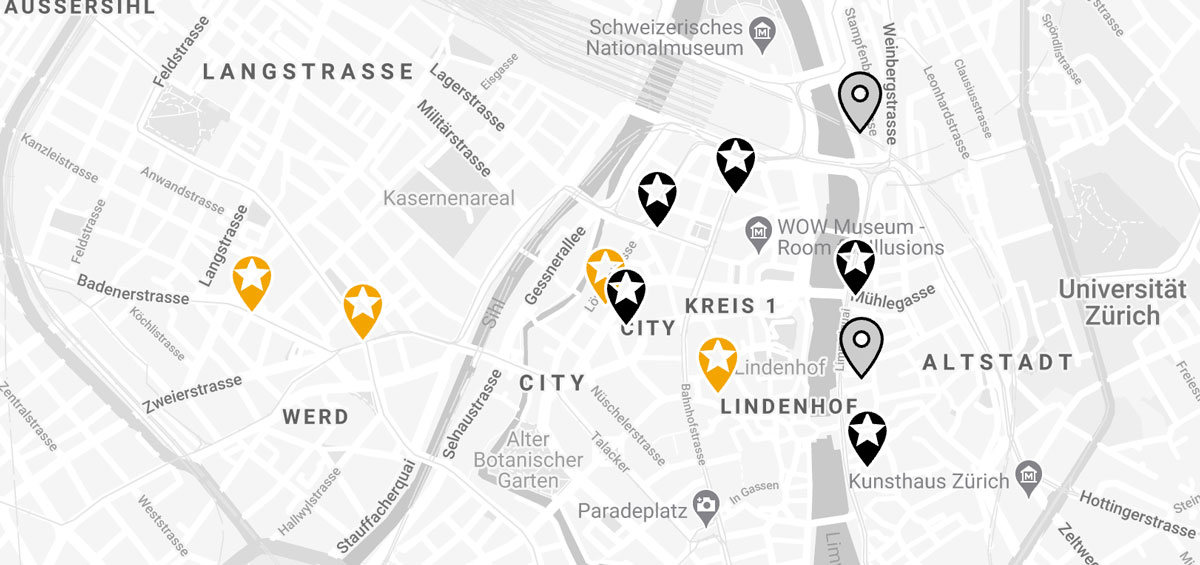 ---
.
The best opticians in Zurich – our criteria
The experts listed here do not only convince through competence, professional advice and high quality top designer eyewear. They also boast modern interior design, an exclusive portfolio of eyewear brands and a contemporary internet presence. It goes without saying that they clearly know how to communicate with their customers. All of the opticians listed here are all about premium eyewear, because that's what our FAVR platform and the associated product range are all about. The best opticians in Zurich? Here they are.
Müller Optik Zürich AG | Limmatquai, 94, 8001 Zürich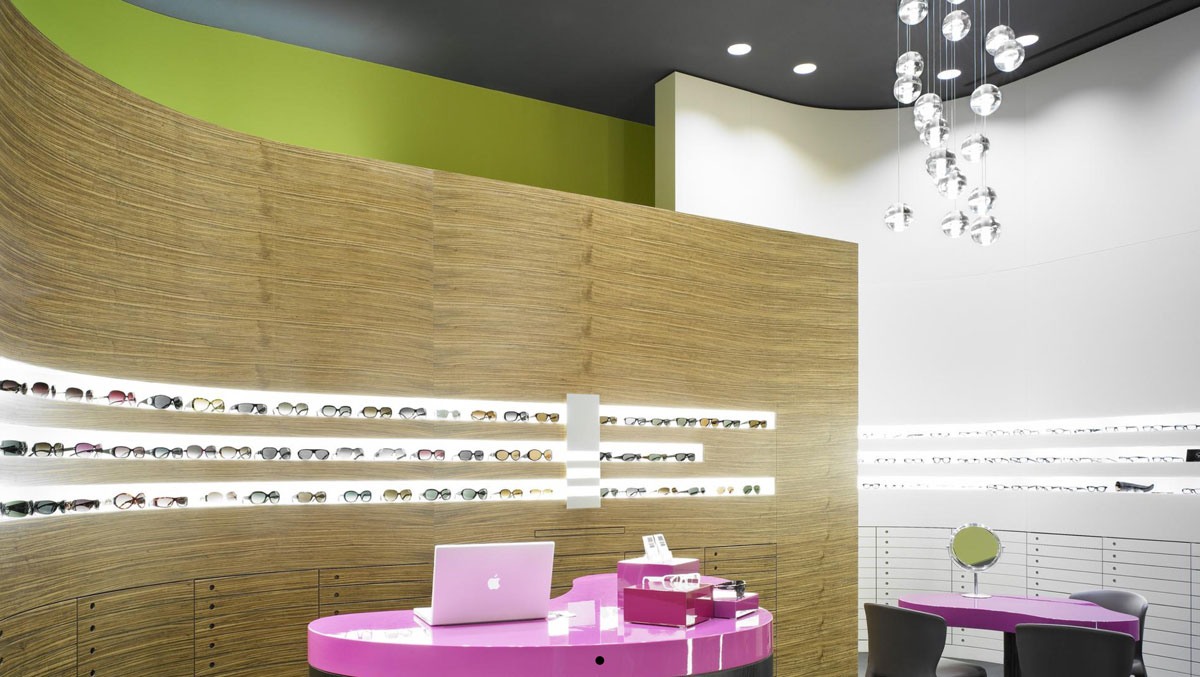 Müller Optik is located in Zurich's old town and on Limmatquai – and has been there for over 40 years. But tradition isn't the only winning strategy for Müller Optik. The range of top brands is also overwhelming – finding the best glasses from the assortment alone is almost impossible. But you surely won't be alone with this burdensome task. The excellent staff at Müller Optik will surely help you there.
Top Brands:
AMERICAN OPTICAL
GÖTTI
,
HOFFMANN NATURAL EYEWEAR
,
LUNOR
, AHLEM, ANDY WOLF, DITA, GLCO, JAQUES MARIE MAGE, LINDBERG, MONOQOOL, MOSCOT, MYKITA, ØRGREEN … and more.
Burri Optik | Uraniastrasse 22 , 8001 Zürich
For over 20 years, Roger Burri and his team have been advising Zurich's discerning public. And of course the harmoniously designed store fits in perfectly with the high-quality surroundings on Uraniastrasse and Limmatquai. The optical equipment in top technology is operated by highly qualified staff. And that's also necessary because of the great product range consisting of so many high end eyewear brands. Burri definitely delivers an amazing experience to everyone visiting. The best opticians in Zurich? Burris is on the list.
Top Brands:  BARTON PERREIRA, GÖTTI, IC! BERLIN, LUNOR, MASSADA, MASUNAGA, MATSUDA, ROBERT LA ROCHE, SALT., DITA, GLCO, LINDBERG, MOSCOT, ØRGREEN … and more.a
Kreis 4 Optik | Badenerstrasse 89, 8004 Zürich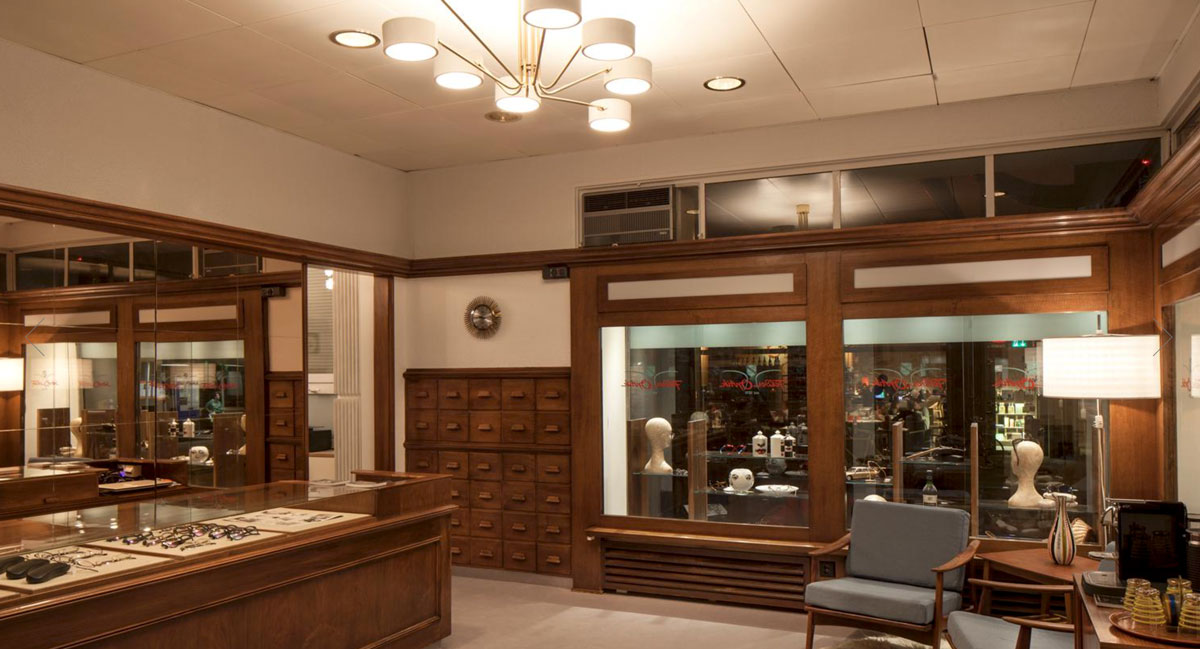 To kick things off, let's visit Kreis 4, an optician in typical "Mad-Men" style, in case you're familiar with the Netflix series. It's not an understatement to say that you are unlikely to find a store like this anywhere else in Switzerland. Customers who enter the store of Hansjörg Blaser and his team in search of unusual eyewear enter a 1950s world and usually leave with at least one pair of high-quality glasses from some of the best designer labels. This is one of the reasons, Kreis 4 is on our list with the best opticians in Zurich.
Götte Optik AG | Bahnhofstrasse 100, 8001 Zürich
One of the best optical stores in Zurich is definitely Götte Optik on Bahnhofstrasse. There, in the heart of Zurich, customers will find over 3,000 pairs of glasses – the brand portfolio consists of the who's who in the upper price segment. That's because the owners are just as demanding as their own clientele. As a matter of fact, some of the demanding type may even want to have this store all to themselves. And they can: there is the option of private shopping with a separate entrance. So if you're asking for the best optician's in Zurich, you can count Götte in.
Optik am Stauffacher | Badenerstrasse 41, 8004 Zürich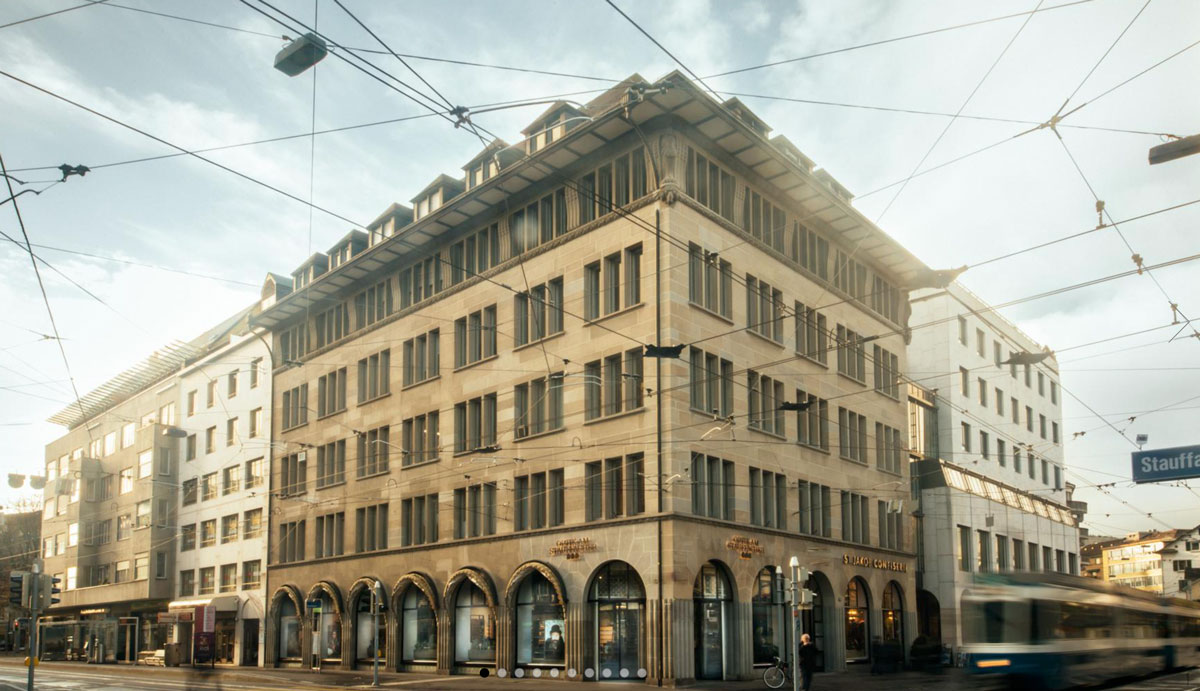 Personality comes first at Optik am Stauffacher – not only in dealing with customers, but also in the selection of brands and products. That's why the team of Roland von Burg and Hansjörg Blaser only buys brands with which there is a good, personal relationship. And typical for all good relations, everyone knows what to expect. Clearly, what the building at Stauffacher promises from the outside, the interior can easily fulfill. As a result, the shopping experience is great and Optik am Stauffacher has lots of reasons to be on our list for the best opticians in Zurich.
---
A
Alpenglühn am Rüdenplatz (-> Store Profile)
Alpenglühn am Rüdenplatz | Nägelihof, 8001 Zürich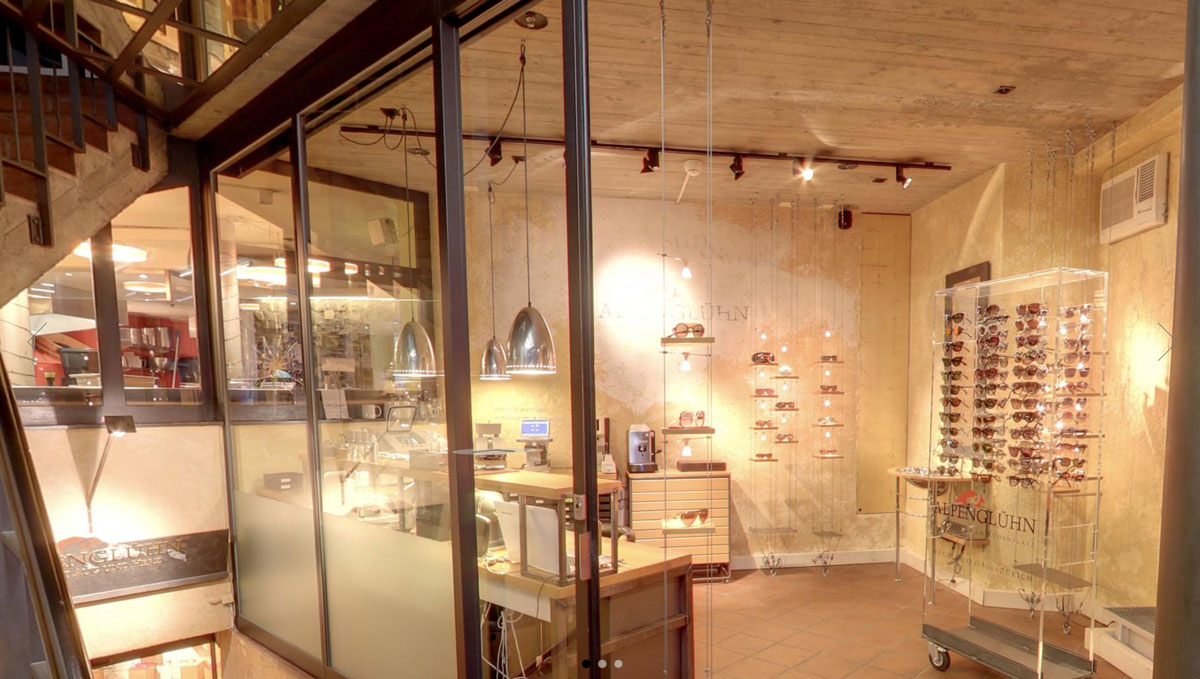 "Alpenglühn opens eyes and hearts" – this is the slogan of Kai Müller and his team. With its high-quality range of independent eyewear brands and many years of experience, Alpenglühn serves an audience beyond the Limmat. Therefore, anyone leaving the store with a new pair of Alpenglühn glasses can directly enjoy the view across the river to the old town. The best opticians in Zurich? This list wouldn't be complete without the store at Rüdenplatz.
Top Brands:  
BARTON PERREIRA
,
CLAIRE GOLDSMITH
,
GÖTTI
,
IC! BERLIN
,
MATSUDA
,
OLIVER GOLDSMITH
, 
REIZ
,
ROBERT LA ROCHE
,
ROLF
,
WOLLENWEBER
, AHLEM, HAFFMANS & NEUMEISTER … and more.
Mykita Shop / Eyebrands (-> Store Profile)
Mykita Shop Zürich / Eyebrands | Langstrasse 187, 8005 Zürich
Mykita is one of the best German eyewear brands. And the level of excellence also translates to the retail realm. For instance, the brand store on Langstrasse is a must-visit in the metropolis on Lake Zurich. Interestingly, the range in this eyewear boutique goes even beyond the design label from Berlin. The resulting assortment is hand-picked and classy. As a local franchisee, Eyebrands ensures that everything in the store is top-notch. David Kirtz and his team are responsible for this – and for being one of the best opticians in Zurich.
Zeiss Vision Center Zürich / Eyebrands | Steinmühleplatz 1, 8001 Zürich
The Zeiss Vision Center is one of the best opticians in Zurich. And there are a number of reasons for that. The impressive store is located directly at Steinmühlplatz and thus in the eyewear hotspot of Zurich. The assortment there is well thought-out, the products all discreet and restrained – just as glasses are worn nowadays. The Zeiss Vision Center is the first in Switzerland, and we don't need to talk about the quality of the vision analysis, advice and glazing here. It surely deserves its spot on our list of the best opticians in Zurich.
Trenta Optik | Augustinergasse 30, 8001 Zürich
The Trenta Optik store in Augustinergasse is clear and clean. For Franz Docekal and his team, the focus is on authenticity. At Trenta Optik, they appreciate haute couture. With passion and in a relaxed atmosphere, designer pieces from top brands are offered to the Zurich public.
Meisterwerk Optik AG | Alte Landstrasse 132, 8800 Thalwil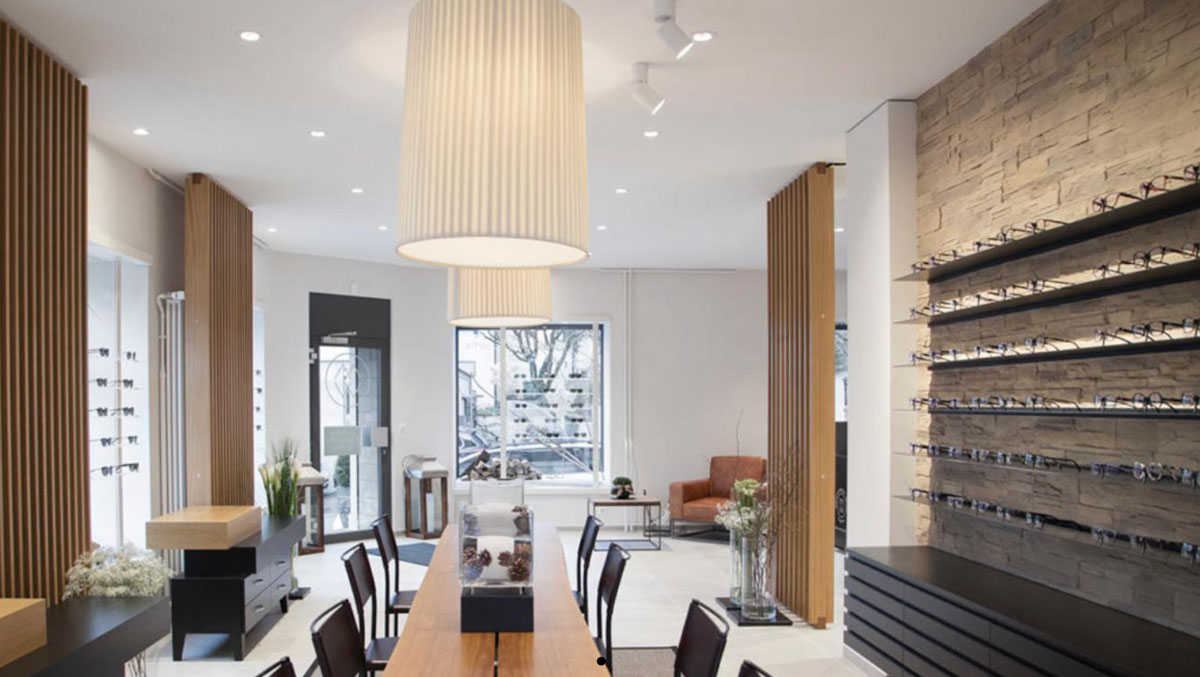 Strictly speaking, Meisterwerk Optik is no longer located in Zurich, but a few kilometers down the lake on the southern shore of Lake Zurich. The harmoniously designed independent store nevertheless makes it into our selection of the best opticians in Zurich. A great way to reach the store? If you travel from Zurich, just take the boat. It's only a few meters from the pier to the store.
---
A
Tschopp Optik | Poststrasse 6, 8610 Uster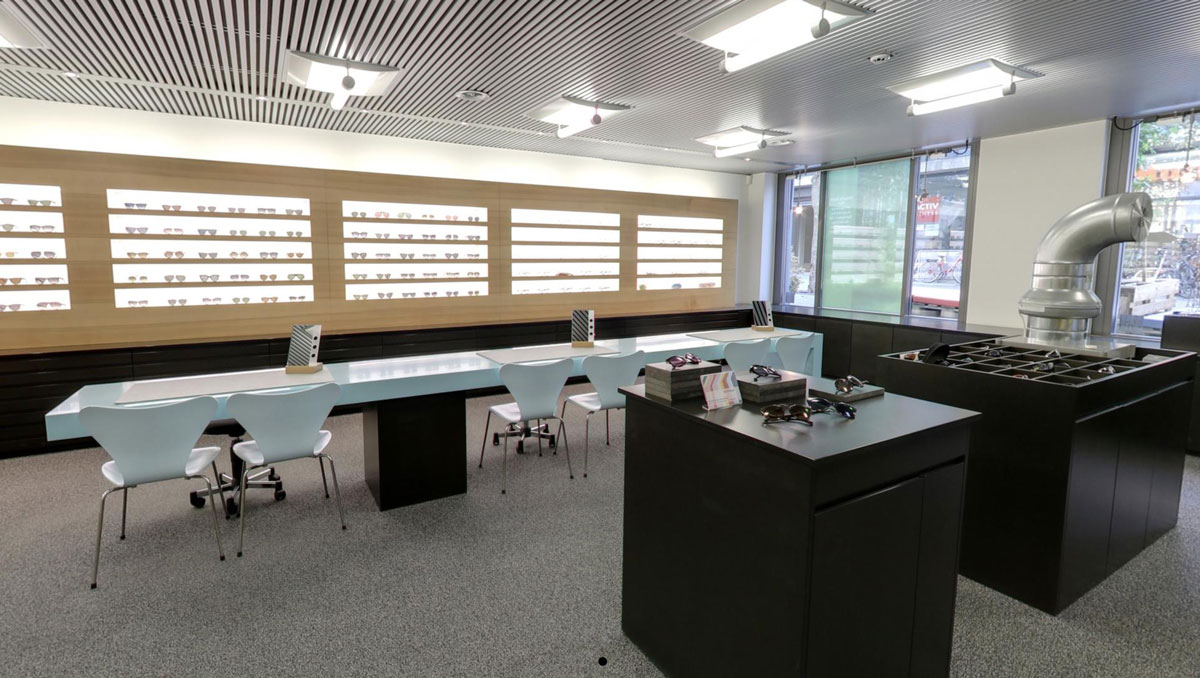 Our list of the best opticians in Zurich closes with a real banger, namely Tschopp Optik. For the sake of good form, we must point out that Tschopp is not located directly in Zurich, but a good bit further east. This does not detract from the top notch assortment, we find glasses of the finest labels on the shelves – for Tschopp Optik, quality and design are always in the foreground.
Our recommended optician list for Zurich
Ammann Optik | Bleicherweg 39, 8002 Zürich
Augenkontakt AG | Wehntalerstrasse 540, 8046 Zürich
Augenstern Brillen und Kontaktlinsen | Seefeldstrasse 127, 8008 Zürich
Bellevue Optics Ltd | Rämistrasse 4, 8001 Zürich
Berling Optik AG | Limmatquai 134, 8001 Zürich
Breitinger Optik AG | Altstetterstrasse 155, 8048 Zürich
BS Brille AG | Schaffhauserstrasse 70, 8057 Zürich
Frame 53 | Josefstrasse 53, 8005 Zürich
Gaîté Optik | Limmatquai 56, 8001 Zürich
Gautschi Optik AG Zurich | Uraniastrasse 7, 8001 Zürich
Glasblick | Neumühlequai 6, 8001 Zürich
He-Optik | Limmattalstrasse 168, 8049 Zürich
Iselin Optik | Rämistrasse 39, 8001 Zürich
Klemm Optik GmbH | Pelikanstrasse 19, 8001 Zürich
Niederer Optik | Bleicherweg 44, 8002 Zürich
Nielsen + Ferber Optik | Limmatplatz 9, 8005 Zürich
Nielsen Optik AG | Bleicherweg 5, 8001 Zürich
Optiker Zwicker | Poststrasse 1, 8001 Zürich
Peter & Bosshard Optik AG | Edisonstrasse 20, 8050 Zürich
Piazzitta Optik GmbH | Albisriederstrasse 349, 8047 Zürich
Roth Optik | Stauffacherstrasse 94, 8004 Zürich
Sehfelder Optik | Theaterstrasse 6, 8001 Zürich
Sehzentrum Zürich AG | Brandschenkestrasse 150, 8002 Zürich
Simons Optik | Stüssihofstatt 4, 8001 Zürich
Staubitz Optik AG | Schaffhauserstrasse 440, 8050 Zürich
Stoffels Optik AG | Münsterhof 20, 8001 Zürich
Storchen Optik AG | Storchengasse 17, 8001 Zürich
Sunglass & Accessory | Strehlgasse 2, 8001 Zürich
Trenta Optik | Augustinergasse 30, 8001 Zürich
VIS-U-LENS AG | Usteristrasse 11, 8001 Zürich
Witiker Optic AG | Witikonerstrasse 295, 8053 Zürich