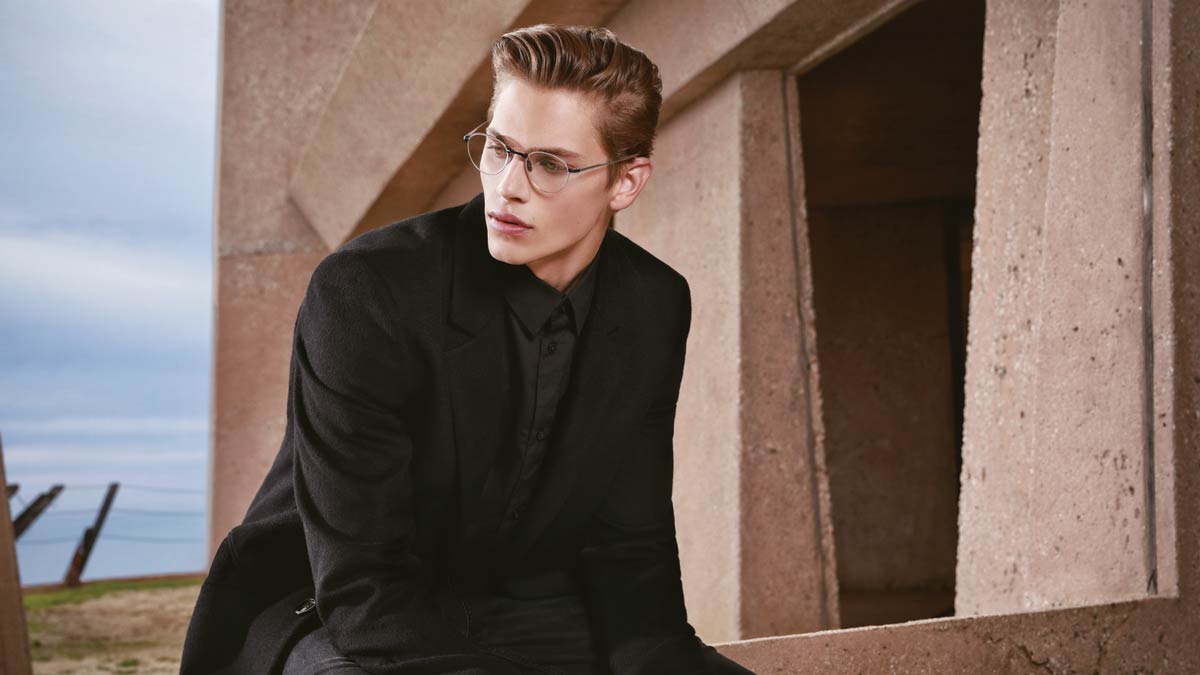 The Best Independent Eyewear Brands
Independent eyewear brands are the lifeblood of the optical industry. These brands may not be the biggest brands, but they are rich in originality, variety, and details. That's why FAVR wants to pay respect to all the independently owned labels in the eyewear business in this article.
.
---
.
Try on the latest eyewear from independent, creative eyewear brands online here:


>>> Click here for more eyewear from independent, creative brands

>>> Click here for more sunglasses from independent, creative brands
---
Here at FAVR we believe that originality is important when it comes to personal style. That's why independent eyewear brands make a big difference. Because these brands manufacture only limited editions of their glasses, not everyone already has them. There is less chance of walking down the street and seeing someone wearing the exact same pair of eyeglasses. Which can totally happen when you opt for a mass market brand.
Another important factor is variety. Independent eyewear brands have more room to experiment than large, corporate labels. Indie brands do not have to answer to investors or powerful boards of directors. Most of the time, the company founders and designers have full control off the creative output. So they get to play with all the styles the eyewear universe has to offer.
What's more, independent eyewear brands care about the finer details. This includes their choice of materials. Always premium and sourced from the finest manufacturers. Independent eyewear brands also care about the environment and reducing their footprint. So they choose recycled materials and packaging. They also keep supply chains local whenever they can. As a result, customers can feel good about their purchase. They know that these labels subscribe to ethical principles.
The Best Independent Eyewear Brands on FAVR
Independent eyewear brands set a high standard of excellence in our industry. And we are here to support their efforts. As a matter of fact, we are showing only independent eyewear brands here on the FAVR platform.
That's right, every brand here is an indie brand! If you are in search of major chains and mass market brands, you need to look elsewhere. Sorry. But definitely keep reading for a showcase of glasses and sunglasses that are in a league of their own, each with the unique handwriting of independent designers.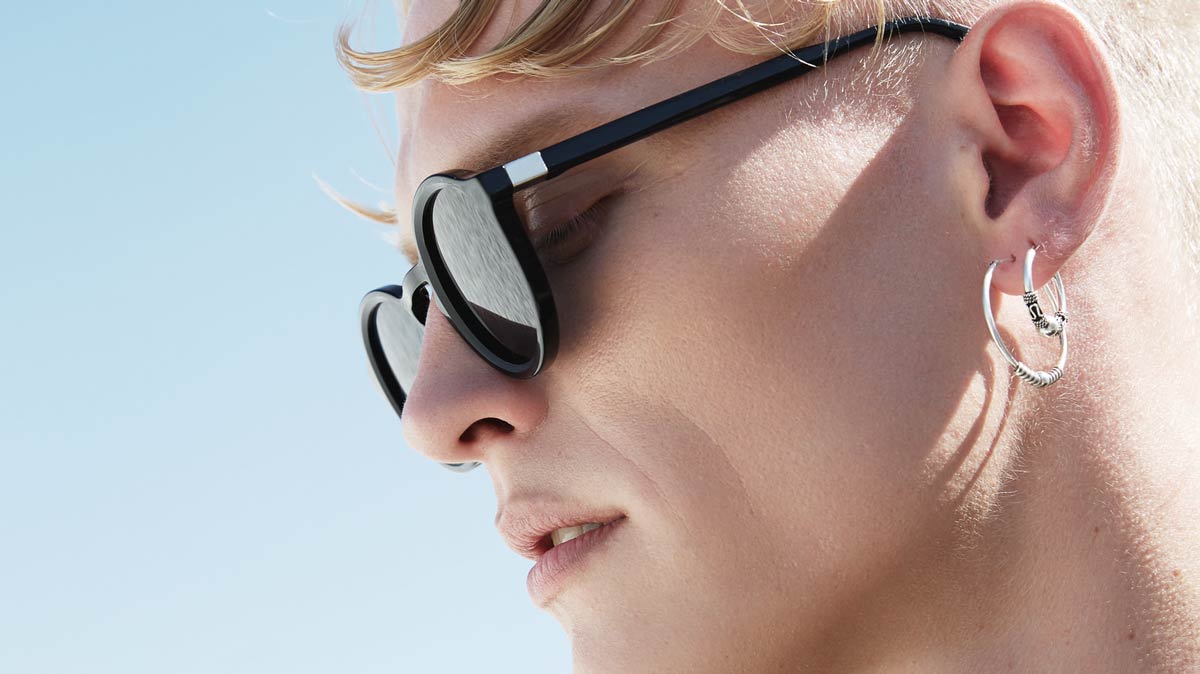 BAARS is an eyewear brand from France which focuses on two main attributes: minimalism and high quality. The team had to completely re-design the hinges in the eyewear frames in order to stay in tune with the corporate philosophy. Fashion enthusiasts will be enchanted by the distinctive magnet mechanism resulting from months of research, development and innumerable prototypes. It is not by chance that such an avant-garde innovation occurs with a great dose of simplicity. The BAARS brand stands for the combination of functionality and long-term product duration.
---
Try on glasses from Baars online here:
>>> Click here for more Baars glasses
---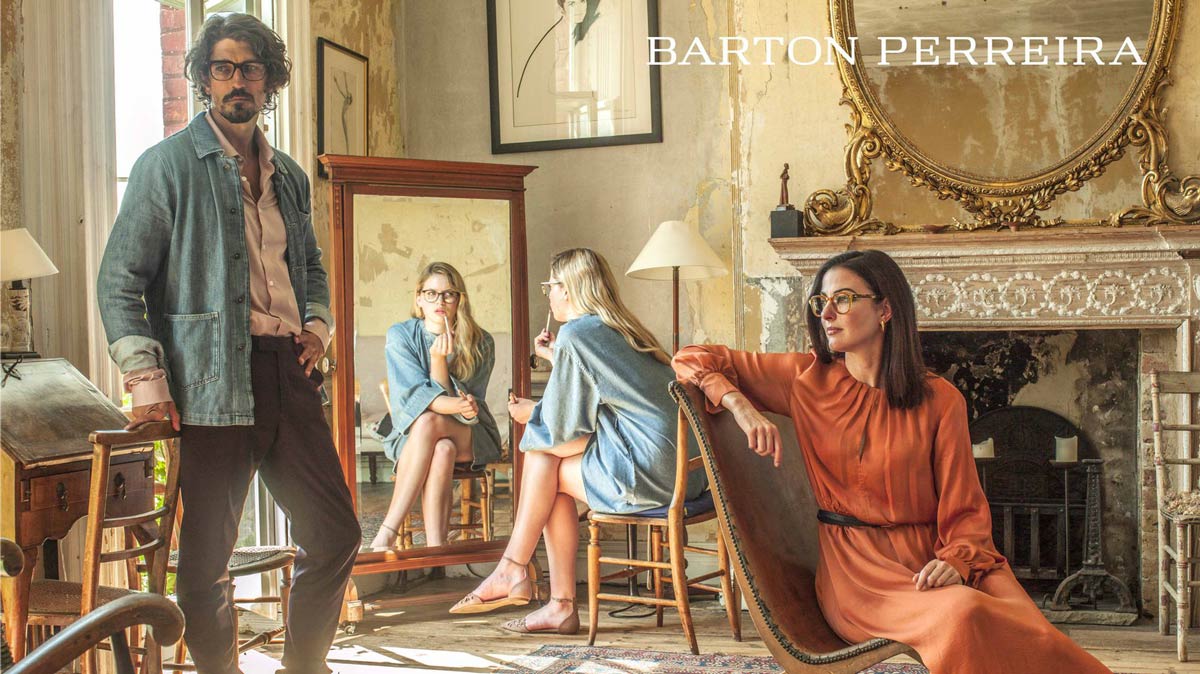 Bill Barton and Patty Perreira launched their eyewear brand in Los Angeles. Up until today this label has been praised by many fans internationally. The reason for their success is the fact that the founders have established a powerful brand identity throughout their collection: high quality materials, detailed craftsmanship and laid-back California luxury are combined with forward-looking designs. BARTON PERREIRA follows an incomparable philosophy and that is why it attracts Hollywood celebs which ensures their road to victory.
---
Try on glasses from Barton Perreira online here:
>>> Click here for more Barton Perreira glasses
---
BLACKFIN stands for titanium-made eyewear, Italian design and affinity for nature. The BLACKFIN appeal has been inspired by the picturesque landscape of the Dolomite mountains where also the company headquarters are located. The most prominent brand features are: titanium light weight material at a premium quality level, expert artisan manufacturing, as well as flexibility and durability of exceptionally well produced frames. Thanks to these characteristics the founders have upgraded the prestigious trademark "Made in Italy" to "neomadeinitaly".
---
Try on glasses from Blackfin online here:

>>> Click here for more Blackfin glasses
---
CAZAL is a real-life example of shaping a unique niche in the eyewear landscape by maintaining a steady design image. Cari Zalloni has revolutionized the market in the 1980s with his eclectic, daring and vintage high-end frames. The brand identity always stayed anchored in its core values: exemplary designs, refined materials such as gold and titanium and sophisticated manufacturing delivering exceptional quality. Welcome to the world of CAZAL.
---
Try on glasses from Cazal online here:
>>> Click here for more Cazal glasses
---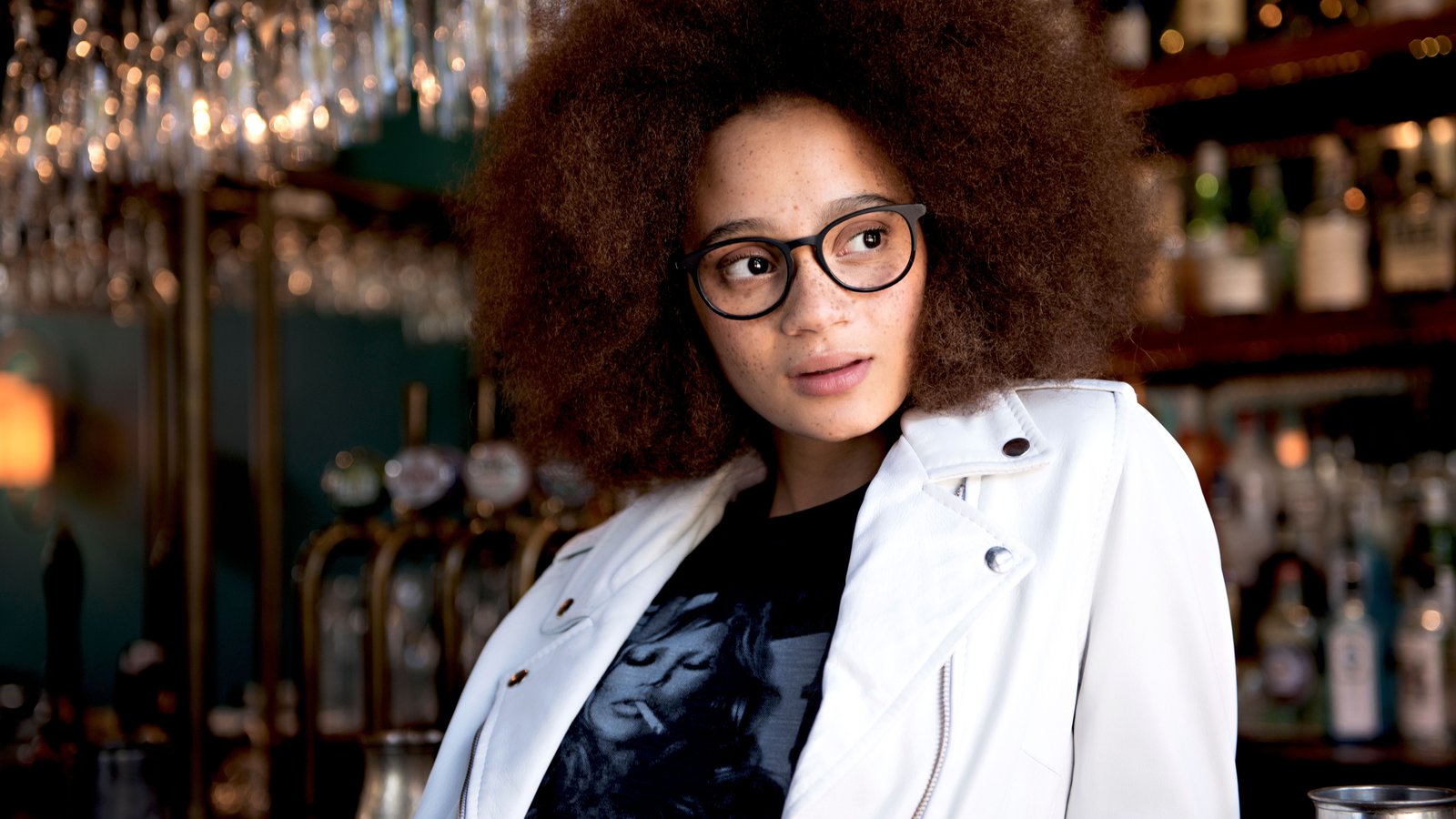 Stylish eyewear designs from a member of a true eyewear dynasty: CLAIRE GOLDSMITH is the great-granddaughter of legendary eyewear designer Oliver Goldsmith. Continuing the family legacy, Claire not only brought back her ancestor's brand OLIVER GOLDSMITH that was founded in 1926. The UK-based designer also operates her own eponymous eyewear label, internationally known for avantgarde and fashionable glasses and sunglasses. The CLAIRE GOLDSMITH design language consists of taking concepts from the past and interpreting them with a modern twist. Since 2010, CLAIRE GOLDSMITH is designed in London and handmade in Japan, Germany, and Italy from the finest materials. All true to a sense of excellence that runs in the family.
---
Try on glasses from Claire Goldsmith online here:

>>> Click here for more Claire Goldsmith glasses
---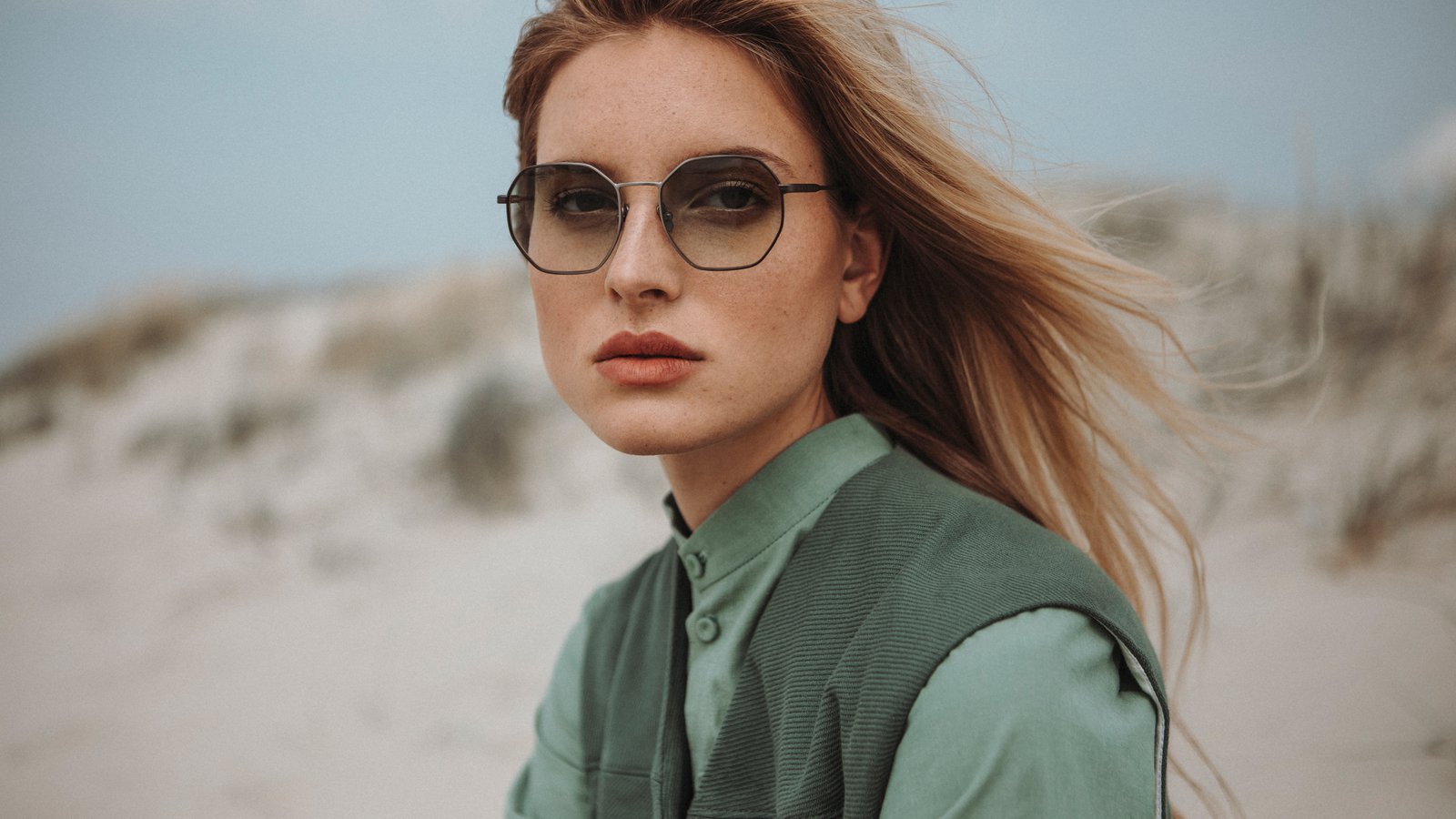 EINSTOFFEN is a blend of pure nature and city life. This Swiss brand was created in 2008 by Ramon and Raphael Büsser, Christian Gisela and Philippe Rieder. They all had different life paths and stood for their own ideals. The founders from EINSTOFFEN have their own vision of what to do and how to execute it. That is why it is not easy to classify the brand even today. The extravagant combination of sunglasses and frames, urban fashion, watches and accessories all play a role in their brand identity and heritage. What cannot be left unseen is their confident slogan behind the brand: Standing tall, running free.
---
Try on glasses from Einstoffen online here:
>>> Click here for more Einstoffen glasses
---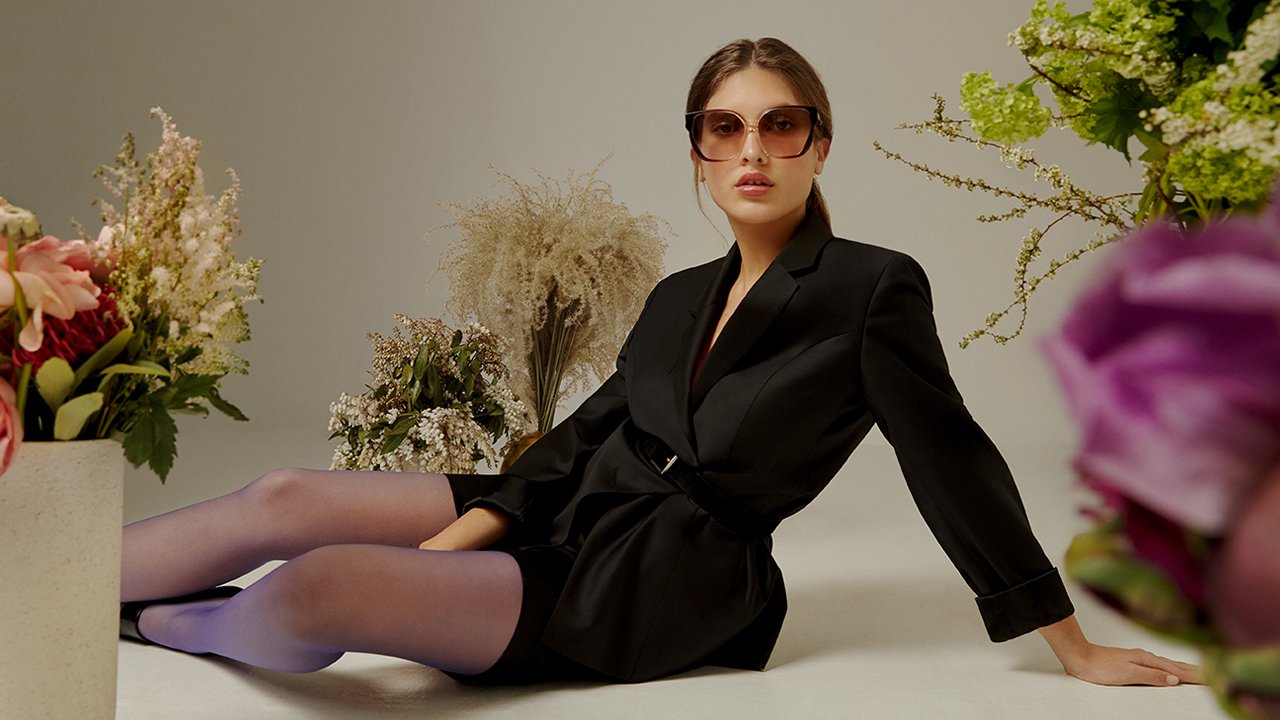 EMMANUELLE KHANH worked as a fashion designer, stylist and model, originally from France. She was awarded as one of the iconic young designers of the French New Wave movement in 1960s. Her signature product were oversized frames. After her death in 2017 her eyewear collection still continues to represent her passion for aesthetic as well as her elegant Parisian attitude, which can be clearly observed on her cat eye, butterfly, oversized and sophisticated print pattern frames. EMMANUELLE KHANH is a symbol of the infinite spirit of luxury made in Paris.
---
Try on glasses from Emmanuelle Khanh online here:
>>> Click here for more Emmanuelle Khanh glasses
---
EYEVAN was founded in 1972 and has played a fundamental role in converting eyewear from a visionary support into stylish fashion accessories. The brand DNA reflects exceptional quality, eternal design and almost fifty years of experience in the eyewear business. EYEVAN is anchored in its strong heritage as well as being in line with the contemporary zeitgeist with a focus for timeless designs and remarkable collaborations. Due to its international expansion many stars such as Madonna and Princess Diana became loyal endorsers of the brand. EYEVAN can be for sure be seen as an established institution on the Japanese optical market.
---
Try on glasses from Eyevan online here:

>>> Click here for more Eyevan glasses
---
The French founders of FACE À FACE, Pascal Jaulent and Nadine Roth, had a clear vision from the start to create an eyewear design company rooted in modernity and creativity without having to find a middle ground. The creative head Jaulent gives a unique design perspective to the brand thanks to his own life experiences. Having a deep interest in ethnology and social affairs, his desire was to become an urban planner. After, he has tried to blend architecture with the human side of design, thus his eyewear brand has been shaped by architecture, modern art and design. A mix of material, texture, volumes, shapes and a unique color range – these are the outcomes of the exquisite pieces of eyewear architecture.
---
Try on glasses from Face á Face online here:

>>> Click here for more Face á Face glasses
---
For over more than 15 years the brand FLEYE represents "Fine Looking Eye" as the leading principle. Located in a charming countryside mansion on the outskirts of Copenhagen, FLEYE combines avant-garde manufacturing methods with time-honored craftsmanship, producing eyewear for an international audience. Classic and minimalist as well as bold and unconventional – the design is inspired by a uniquely Scandinavian style.
---
Try on glasses from Fleye online here:

>>> Click here for more Fleye glasses
---
Founded in 1962, GIGI STUDIOS is an international, independent family business which has been creating and manufacturing unconventional hand-made frames. Originating from the Spanish lifestyle city of Barcelona, the label is shaped by art and new trends. The leading principle behind GIGI STUDIOS' collections is the on-going innovation seeking, the avant-garde material usage as well as the broad experience in eyewear design. To demonstrate the strong focus on handmade craftsmanship, each frame is produced in over 100 different steps to fulfil the brands high standards. Apart from the innovative design, other important brand features include functionality, comfort and durability. This successful family business has managed to create a network with opticians and independent retailers in over 45 countries. Very human on one side, high-tech on the other, GIGI STUDIOS strives to offer the experience of the past while looking towards the future.
---
Try on glasses from Gigi Studios online here:
>>> Click here for more Gigi Studios glasses
---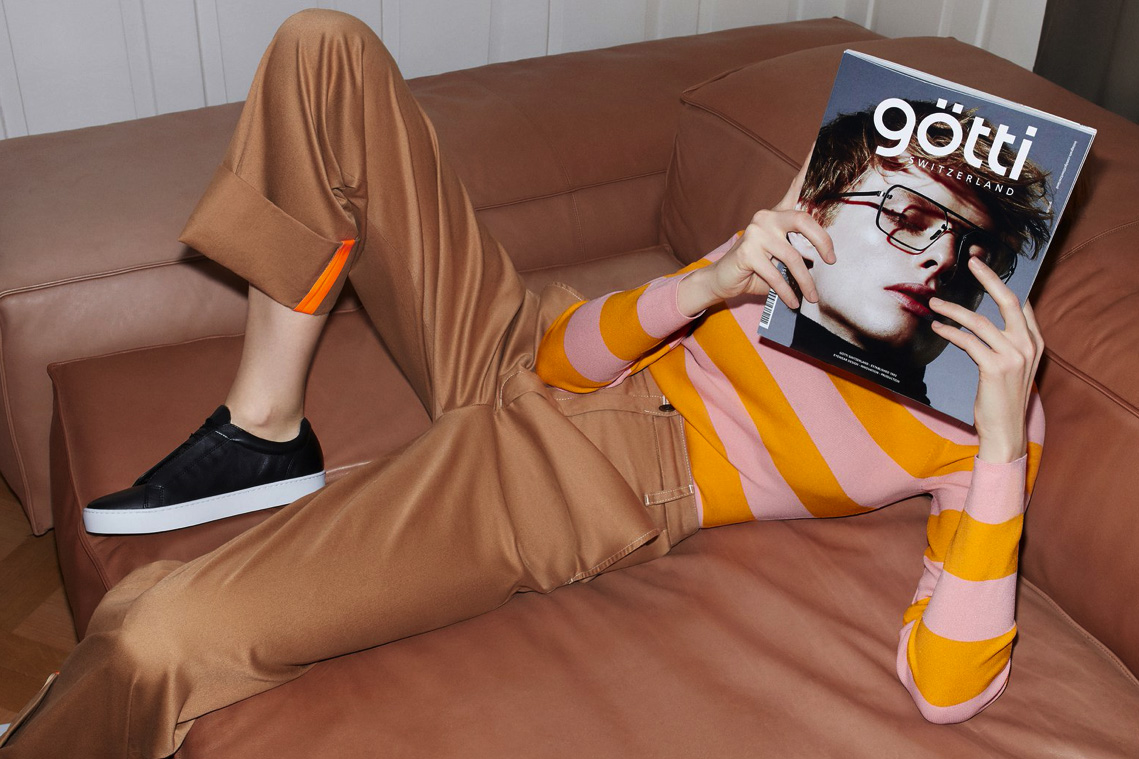 The brand GÖTTI represents Swiss artisanship, technical innovation and smart product design in the course of the last 25 years. Under the leadership of the founder Sven Götti the label stands for high precision and quality eyewear at the core, while aiming for refined minimalism. GÖTTI definitely belongs to one of Europe's ultimate eyewear labels.
---
Try on glasses from Götti online here:
>>> Click here for more Götti glasses
---
The brand HELDEN from the Netherlands has a personal and particular founding story as many owner-run companies in the business. The founder Joey Diekman reveals that it has all started with his long-term experiences working as a sales rep in the industry. Throughout his work experiences with some of the most aesthetic brands it became very clear for him that the basis for the best prototypes is the real shape of their lenses. Naturally the next step was to start designing his own products. His vision was to create a novel but still a timeless brand. He consulted with his wife potential names for the new activity – Icons or Heroes? She had a clear opinion: the perfect name was "HELDEN" if he was looking to launch a clean label with iconic forms. He did not confess it straight away, but she was by all means right. One simple word says it all – HELDEN stands for purity, cleanliness and a down-to-earth approach towards design.
---
Try on glasses from Helden online here:
>>> Click here for more Helden glasses
---
Although sustainability is on the rise, HOFFMANN NATURAL EYEWEAR has been producing eyewear from natural materials already since 1978. All products are made in Germany and thanks to their unprecedented know-how the brand has already won the prize "Masters of Horn". Not only horns, but also alpaca hair, silk, wood, buckhorn, titanium and gold are used in these gorgeous frame designs. All logos are removed from HOFFMANN NATURAL EYEWEAR frames, thus emphasizing the natural beauty of the wearer.
---
Try on glasses from Hoffmann Natural Eyewear online here:
>>> Click here for more Hoffmann Natural Eyewear glasses
---
Founded in 1996, IC! BERLIN is a pioneer in the eyewear industry specializing in screw-less hinges, which are assembled with different forms and materials. In fact, the mission of the brand is to break new grounds and change perspective. The Berlin-based company has grown into a global brand employing 180 people and caters to 60 countries. The alternative culture of the city shaped the brand with its urbanity, self-esteem and modern appeal. Celebrities such as Madonna, Brad Pitt, Hugh Grant or Vin Diesel can be seen wearing this trendy eyewear. A unique look, unconventional brand identity and uncompromising quality – this is IC! BERLIN.
---
Try on glasses from ic! Berlin online here:
>>> Click here for more ic! Berlin glasses
---
Jean-François Rey and his wife founded the JF REY eyewear company in 1995 thanks to their everlasting passion for fashionable eyewear. Their mission was founded on creating premium quality frames and sunglasses which everyone can wear. The Maison Jean-François Rey has always known how to blend tradition with innovation. Creative, visionary and very state-of-art, the JF REY brand can be recognized by the very colourful and unique frames.
---
Try on glasses from JF Rey online here:
>>> Click here for more JF Rey glasses
---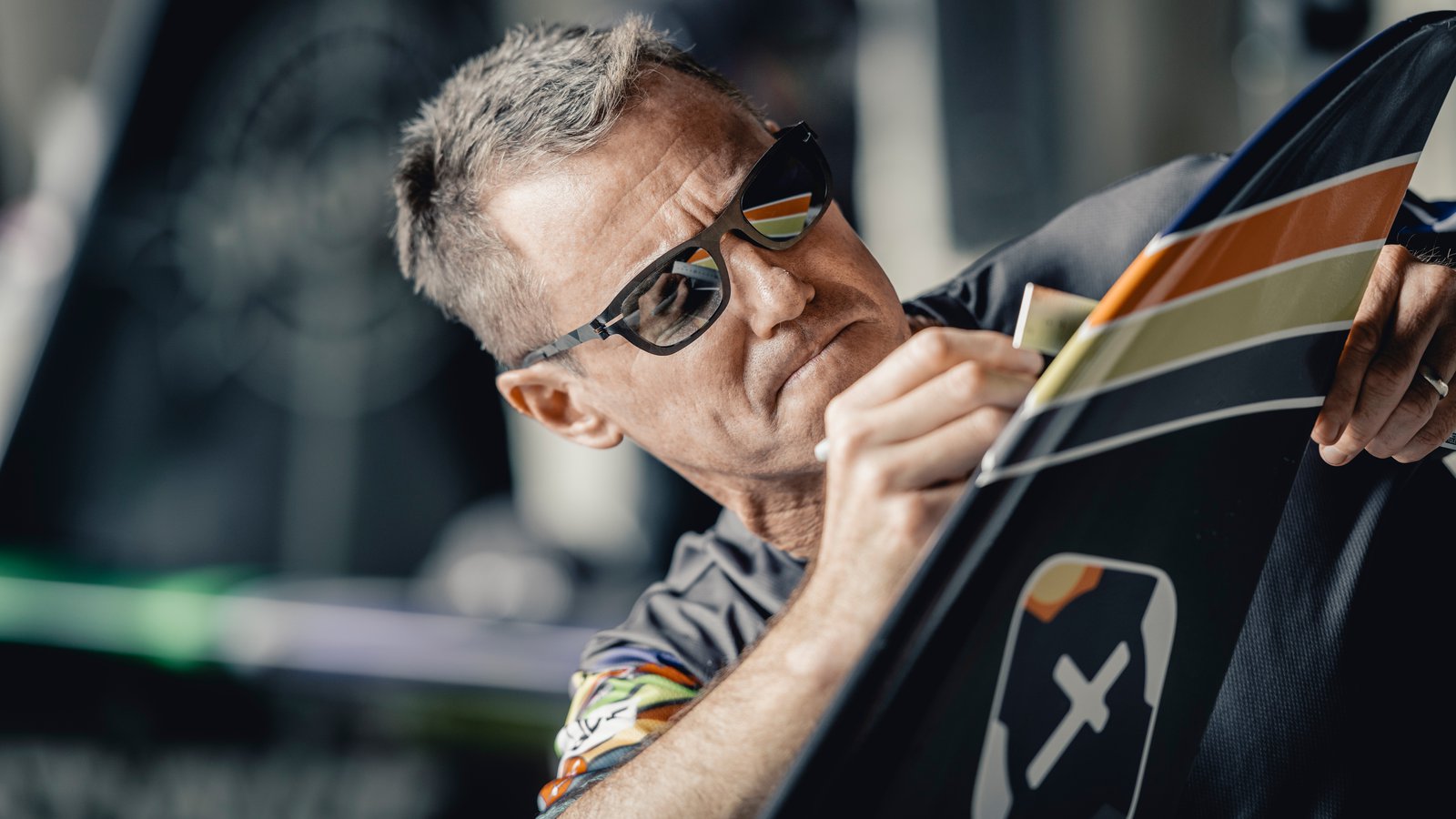 Rising German eyewear brand KERL is quite fresh on the market, nonetheless has dedicated the last years to extensive research and development. Engineers Dr. Jaromir Ufer and Dr. Johannes Dillinger have used this time to refine the use of carbon fibres in the eyewear frame production. It was certainly a good investment, since now KERL is manufacturing their glasses in two different places in Germany in close-knit collaboration with the eyewear design expert from Alpenglühn, Markus Moser. What is the distinctive feature of the glasses? KERL frames are ultra-light, the eye-catching and graceful glasses have a weight of only a couple of grams creating a floating effect on the face.
---
Try on glasses from Kerl online here:
>>> Click here for more Kerl glasses
---
The cutting-edge German eyewear producer from Munich KLENZE & BAUM has its main focus in 3-D printed eyewear which is distributed "on-demand". The founders Aurélien Mierswa and Stefan Roesinger manufacture their avant-garde glasses in the stylish area Glockenbach, the synonym for Williamsburg. Their unique 3D-printing process is based on laser-melted polyamide powder formed into extremely light-weight and adjustable frames sheet by sheet. Many personalization options are available including text laser engraving on the featherweight temples.
---
Try on glasses from Klenze & Baum online here:

>>> Click here for more Klenze & Baum glasses
---
Founder Shane Baum envisions luxury to be more than a strategy for his eyewear brand LEISURE SOCIETY. It is meant to be a lifestyle with deeply engrained personal values – enjoying free time and sharing precious moments with family and friends during diverse activities such as polo or fly fishing. On these special occasions LEISURE SOCIETY is the ideal accessories. Unique high-end features like titanium, 24-carat gold coating, diamonds and buffalo horns ensure that happy hour can be celebrated throughout the whole day.
---
Try on glasses from Leisure Society online here:

>>> Click here for more Leisure Society glasses
---
The classic eyewear label LUNOR stemming from Swabia region in Germany has become the treasure of Hollywood celebrities. Eyewear enthusiast Gernot Lindner founded LUNOR in Stuttgart in 1991, inspired from an extensive private archive from those days. Every model is a tribute to the heritage of the frame production inspired by centuries of eyewear history.  It is no coincidence that the traditional retro design at the core of each frame is exclusive and never-changing, thus being a reflection of the sincere passion for eyewear.
---
Try on glasses from Lunor online here:
>>> Click here for more Lunor glasses
---
MAKELLOS: Flawless inspiration for independent eyewear brands
Founded in the German town of Potsdam the brand MAKELLOS draws inspiration from two clearly different but simultaneously two similar origins – German design heritage and Japanese perfectionism. This results in an ageless elegance characterised by minimalism and clarity. The brand founder Thomas Akiyama was born in Germany yet his family originates from Japan. Grandfather Tokuzo Akiyama was recognized as one of the most prominent chefs in his epoch and was even the head chef at the imperial court of Japan for fifty years. MAKELLOS has come to life when Thomas Akiyama took a business trip to Sabae, the centre of Japanese spectacles industry and simultaneously the birth town of his grandfather.  On top of classy minimalism, MAKELLOS also represents refined and state-of-art design which can be observed in features such as the maintenance-free hinges and the breveted glazing technique. All in all, the brand is inspired by the Japanese philosophy "kaizen" – the pursuit for never-ending improvement.
Brand owner Markus Temming is fuelled by a passion for glasses and thus started his own workshop in a refurbished grain factory in the East Westphalia region of Germany. MARKUS T believes in using solely the most high-quality materials such as titanium and TMi, as well as emphasizing attractive designs, functionality and absolute comfort. MARKUS T never stops to experiment and innovate in order to challenge the status quo in the eyewear design market, for example with the breveted and screw less push-in connection as one project among many and thus makes ambitious goals come true.
---
Try on glasses from Markus T online here:

>>> Click here for more Markus T glasses
---
MASSADA belongs to one of the few brands on the globe who are profoundly inspired by art, founded by the Swiss designers Kate Lupinsky and Chris Mastaler. A sophisticated sense for aesthetics and artistic expression is the foundation behind every piece of eyewear. The combination of art and luxury makes MASSADA frames unconventional in their construction and form.
---
Try on glasses from Massada online here:
>>> Click here for more Massada glasses
---
In 1905 innovator Gozaemon Masunaga hired workers from Tokyo and Osaka to radically elevate the quality of manufacturing in the local workshops in the town of Fukui, which today became the hub of the Japanese frame industry. Thanks to the traditional history MASANUGA has maximum focus on outstanding quality and manual processes. MASANUGA has certainly gained its exclusive reputation through the production of beautiful hand-polished acetate, pure titanium, long-lasting hinges and iconic rivets.
---
Try on glasses from Masunaga online here:
>>> Click here for more Masunaga glasses
---
MATSUDA stands for both upscale Japanese artisanship with half of century of tradition as well as innovation and an unconventional combination of fashion and architecture. The celebrated designer MATSUDA started his first creations in 1967 in Tokyo and still manufactures his models in his own factory in the town of Sabae. Each piece is carefully crafted in 250 single steps which can last up to two years. Additionally, the company strives in utilizing the most sophisticated materials, such as gold and Sterling silver. The finished glasses thus become an aesthetical and tactic gem.  MATSUDA's corporate philosophy envisions fashion and art in a holistic way, that is why all luxury products in the designer's collections are presented, including the branded materials and communications.
---
Try on glasses from Matsuda online here:
>>> Click here for more Matsuda glasses
---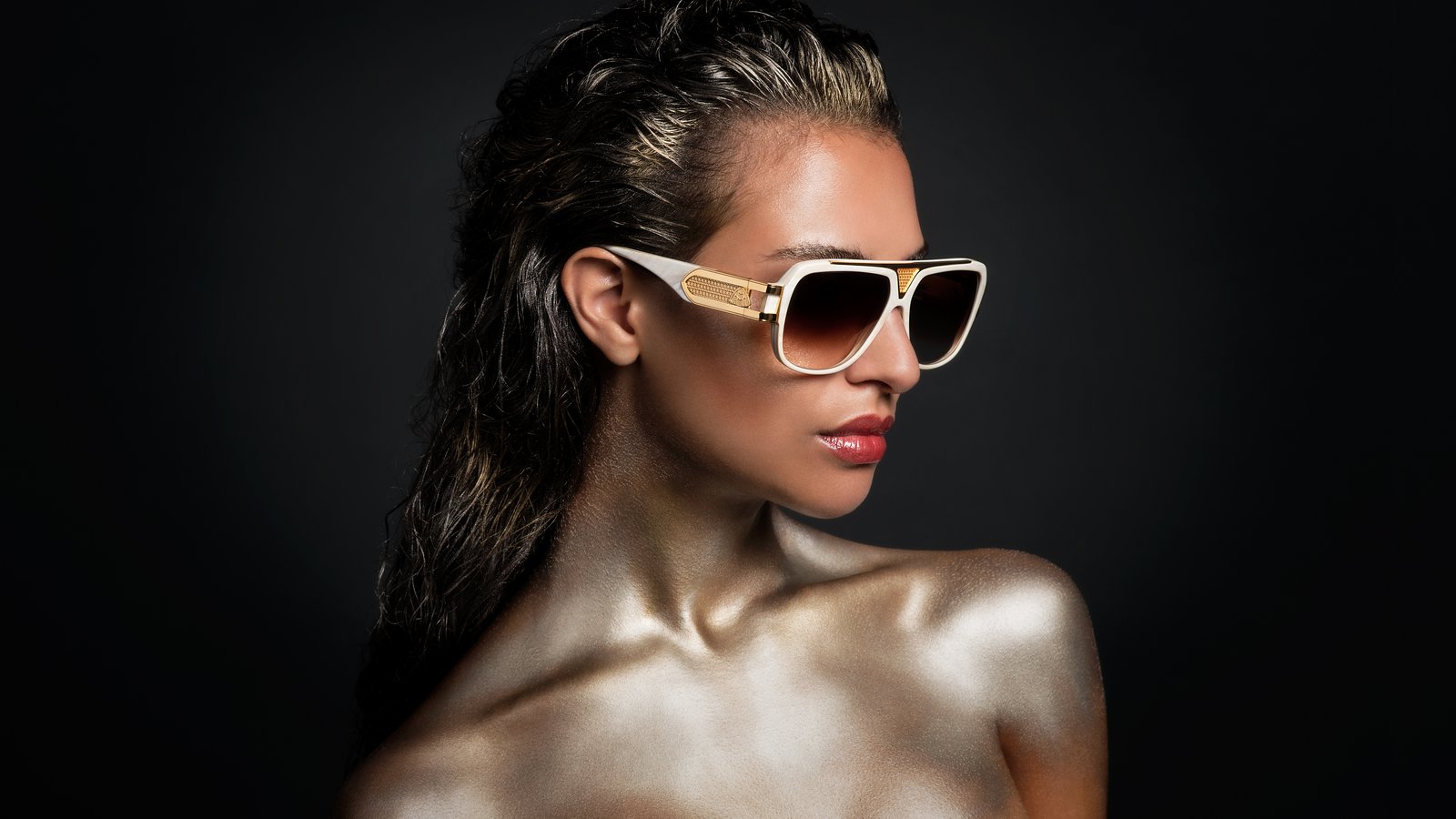 One of the world's most important luxury brands was founded by the renowned automobile innovators Wilhem Maybach and his son Karl. Their premium cars are the equivalent for quality and luxury, being cherished by rap musicians and billionaires around the world. It is immediately clear that the brand values are strong and consistent throughout the whole company – unique design, high attention to detail, sophisticated materials, and a pinch of lavishness elevate the standard of high-end eyewear.
---
Try on glasses from Maybach Eyewear online here:
>>> Click here for more Maybach Eyewear glasses
---
Usually eyewear labels get the name after their founder – this is not the case with METROPOLITAN. Directed by Fritz Lang in 1927 this movie has been a legend in the history of cinema. The glasses have a highly simplistic design inspired by the Bauhaus movement. METROPOLITAN's first models were made out of metal, then the material selection started featuring also acetate and more composite substances. The most major breakthrough up-to-date is the creation of a special collection dedicated to the renowned Wassily Chair.
---
Try on glasses from Metropolitan online here:

>>> Click here for more Metropolitan glasses
---
MIGA STUDIO is a great example of globalization and international work structure. The high-end brand was initially developed as a small project creating frames for family and friends, however soon it grew into a global company producing handcrafted and unique eyewear collections. The glasses are first designed in Hong Kong and then made in in Italy or Japan, depending on the materials used. MIGA STUDIO prefers titanium, acetate, stainless-steel and aluminium as they are natural substances which give colour, versatility, steadiness and light-weight to the models. Influenced by tradition and know-how of the spectacles sector, MIGA STUDIO aims to offer glasses which are both practical and iconic.
---
Try on glasses from Miga Studio online here:
>>> Click here for more Miga Studio glasses
---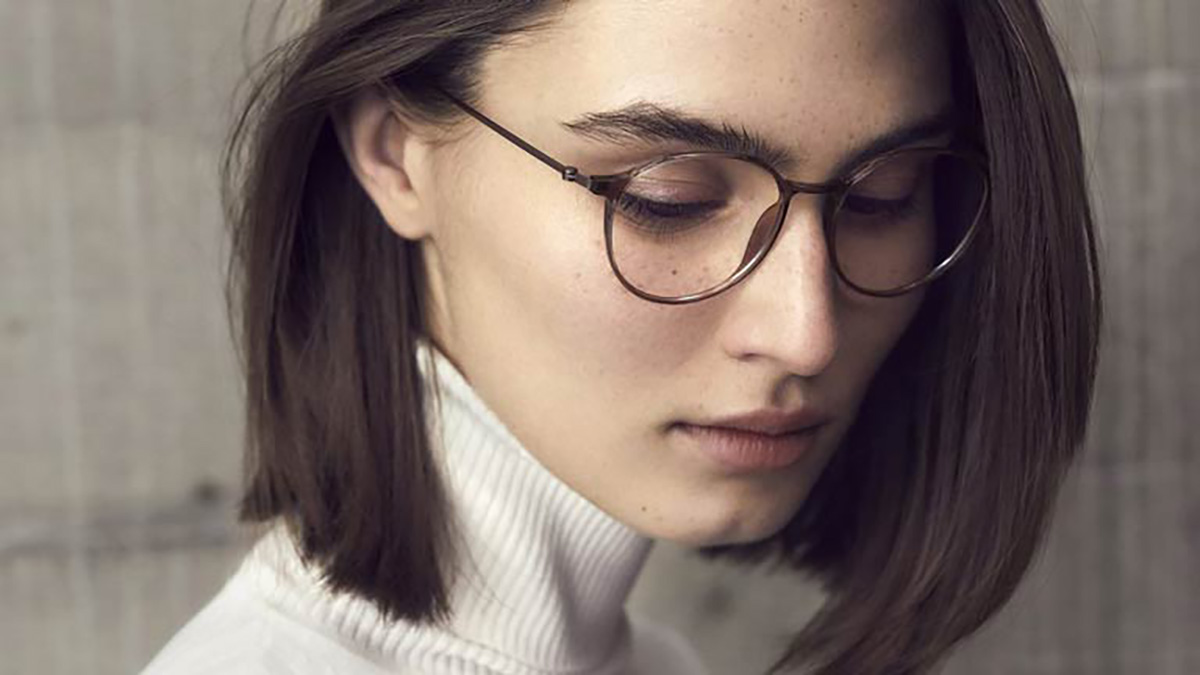 Founded in 1990 in New York City, MODO symbolizes a strong passion for beautiful design and offers a unique blend between shape and function. The brand now has offices also in Milan and Stockholm. The vision and creations of MODO are inspired by the spirit of these three cities. The brand identity is based on minimalism to such an extent that it renounces its own logo. High-tech manufacturing techniques, state-of-art materials and a strong dedication to charity "Buy a frame, help a child see" – this is MODO, what else?
---
Try on glasses from Modo online here:
>>> Click here for more Modo glasses
---
The brand NATHALIE BLANC created by the respected French designer is masterpiece of French Savoir-Faire, which is the historical knowledge of making things quintessentially. The international designer creates her exclusive glasses in Paris, however the manufacturing workshop is based in Jura which is the origin for French eyewear excellence. NATHALIE BLANC includes a variety of luxury materials such as high-grade cellulose acetate, thus ideating a mixture of styles: from striking butterfly frames to traditional aviator shapes and metal 22-carat gold frames. The spectacles have delightful names such as "Capucine", "Edith" and "Marie Elodie" to be in line with the haute couture fashion. Eyewear experts simply love these frames which can be proven also by the numerous Silmo d'Or rewards.
---
Try on glasses from Nathalie Blanc online here:

>>> Click here for more Nathalie Blanc glasses
---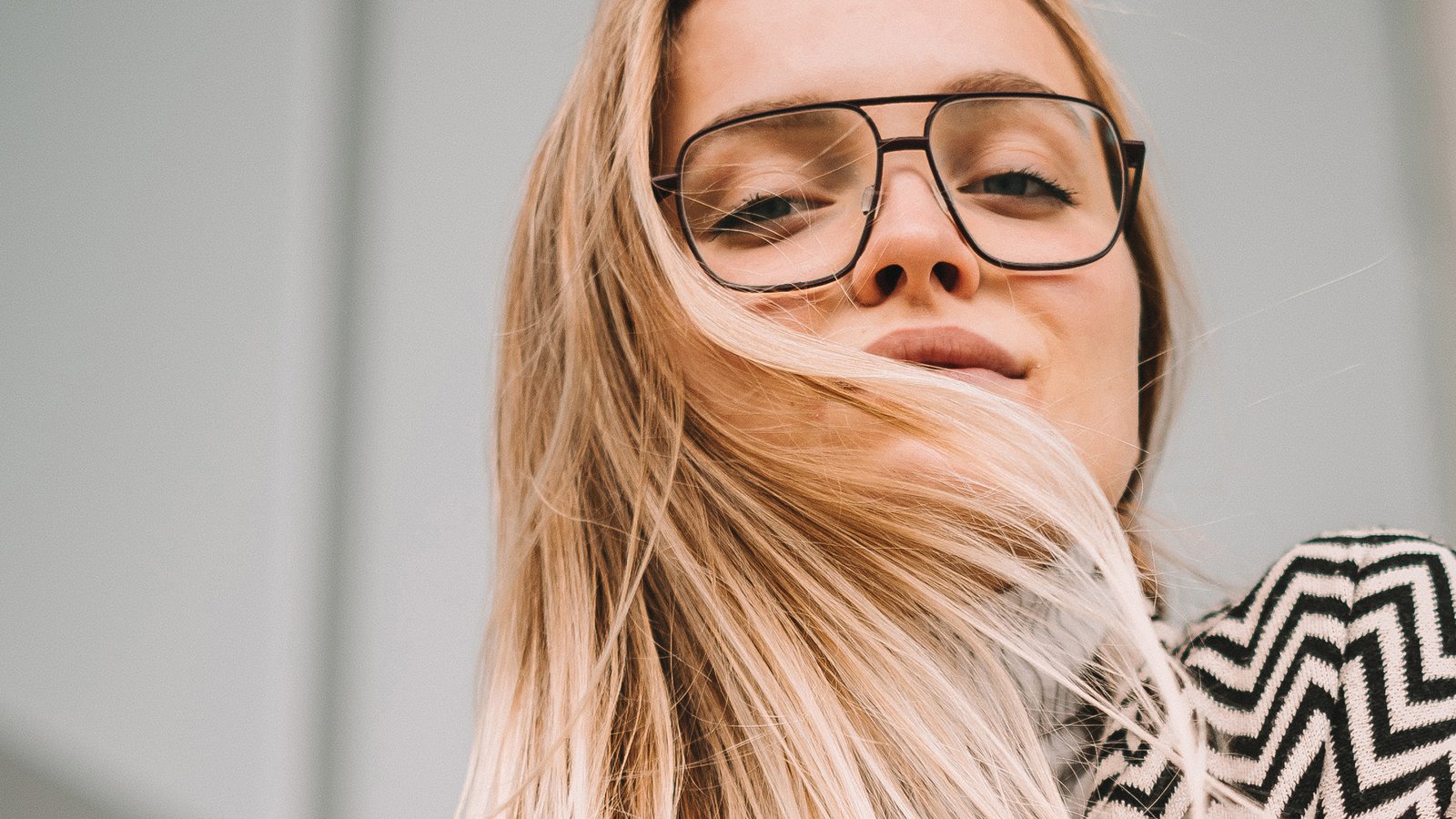 Even though the word "neon" could be associated with the lights of a big city, the NEON BERLIN team gained inspiration from the old Greek word, meaning "new". Hence, innovation is at the core of everything what the company does and is not just an empty marketing phrase. The brand DNA is based on customizable frames in which all elements are interchangeable and compatible. The core component is a unique screw which creates a harmonious design and a minimalistic shape. NEON BERLIN reached an avant-garde symbiosis between refined artisanship and digital technology, offering the best of the two worlds.
---
Try on glasses from Neon Berlin online here:

>>> Click here for more Neon Berlin glasses
---
The creativity and urban lifestyle found in districts like Brooklyn in New York and Le Marais in Paris was the foundation for the creation of the NEUBAU brand. A similar Zeitgeist appears also in the neighbourhood of Neubau in Vienna from which the name of the label arouses. Besides the contemporary design the Austrian brand also places high importance on sustainability. Conscious use of natural resources as well as local production is part of their part slogan "See & Do Good".
---
Try on glasses from Neubau online here:
>>> Click here for more Neubau glasses
---
The eyewear business thrives thanks to its designers and innovators. Named after its Persian founder, rising brand NIRVAN JAVAN has an emphasis on tradition. The natural beauty of the person wearing the frame will stand out due to the minimalistic design and the elimination of unnecessary components. With a strong focus on what is really important, the frames are shaped by clean contemporary designs.
---
Try on glasses from Nirvan Javan online here:
>>> Click here for more Nirvan Javan glasses
---
Founded in 1926, OLIVER GOLDSMITH is well-known for creating some of the world's most iconic eyewear. Over the last century this brand boosts with one of the most spectacular design heritage of any still active eyewear business. Several models in the family archives are as important as the celebrities who have worn them. Audrey Hepburn, Grace Kelly and Lady Gaga belong to one of the grand endorsers of the brand OLIVER GOLDSMITH. The brand has been brought back to life after two decades of beauty sleep by the great-granddaughter of the company founder, Claire Goldsmith. She has skilfully created a collection of exclusive remodels as well as new designs.
---
Try on glasses from Oliver Goldsmith online here:
>>> Click here for more Oliver Goldsmith glasses
---
Founded in 1996, the brand REIZ has been creating eyewear which set the standard for design and quality. Design-wise, REIZ has been always interested in the combination of old and new, the blend of nostalgic charm and innovative perspective. Quality-wise, the majority of models from its collection are made from acetate and REIZ chose to manufacture exclusively in Germany. The delightfully produced frames are a result of traditional artisanship together with state-of-art manufacturing techniques. Every model is handmade and the substantial hand-polished finish gives a natural appeal and soft touch to the glasses. The end results are astonishing.
---
Try on glasses from Reiz online here:

>>> Click here for more Reiz glasses
---
The Austrian brand ROBERT LA ROCHE was established in 1973 and its iconic frames represent a symbiosis between fashion and art. The founding eyewear designer managed to make the brand go global and get worn by international celebrities such as Andy Warhol, Meryl Streep and Yoko Ono. The label flourished in the new wave of the 1980's and the advertising campaigns show Vienna's lively scene. As of now, top manufacturers in Italy and Japan continue to make this gorgeous handcrafted eyewear. Their brand philosophy reflects both classic and contemporary trends and at the same time stays loyal to the renowned high-end quality.
---
Try on glasses from Robert La Roche online here:
>>> Click here for more Robert La Roche glasses
---
In the past ten years, the family-owned brand from Tyrol ROLF SPECTACLES has become the trusted expert of using wood in innovative eyewear. The company manufactures uncompromising wooden frames with a design so visionary that metal and screws are redundant in its glasses. The brand philosophy is anchored in maintaining local production and thus are all models are made in their Tyrolian workshop. Exceptional stone and horn frames? All this can be found at ROLF SPECTACLES.
---
Try on glasses from Rolf Spectacles online here:
>>> Click here for more Rolf Spectacles glasses
---
SALT. is the ultimate California cool brand which offers a unique blend of casual elegance, classic style and pure beauty. The frames are strongly influenced by music, art, cinema and architecture. Every pair of SALT. glasses undergo a 130-step production process. For all these reasons the label is being praised by fans internationally and sets elevated standards for quality and sophisticated finishes. SALT. is simply cool.
---
Try on glasses from Salt. online here:

>>> Click here for more Salt. glasses
---
We always keep in mind objects that are special, beautiful, modern, light or harmonious. The philosophy of the Austrian brand SILHOUETTE is to blend the characteristics of being loyal to oneself and always expanding, creating classical as well as contemporary design. SILHOUETTE has its company headquarters in Linz and has been offering artisan spectacles to the international market since 1964. SILHOUETTE is a true pioneer with their handmade manufacturing, innovative stylish designs as well as the world's lightest frames.
---
Try on glasses from Silhouette online here:

>>> Click here for more Silhouette glasses
---
Extravagant and lavish – welcome to the Belgium brand THEO who offers opulent and unconventional designs. The artistic image of the label was born from the creative head Patrick Hoet who played with the letters of his surname to create the brand name. The company lucratively created their own target market and surprisingly appoints designers external from the eyewear sector. THEO Loves You is the main slogan.
---
Try on glasses from Theo online here:
>>> Click here for more Theo glasses
---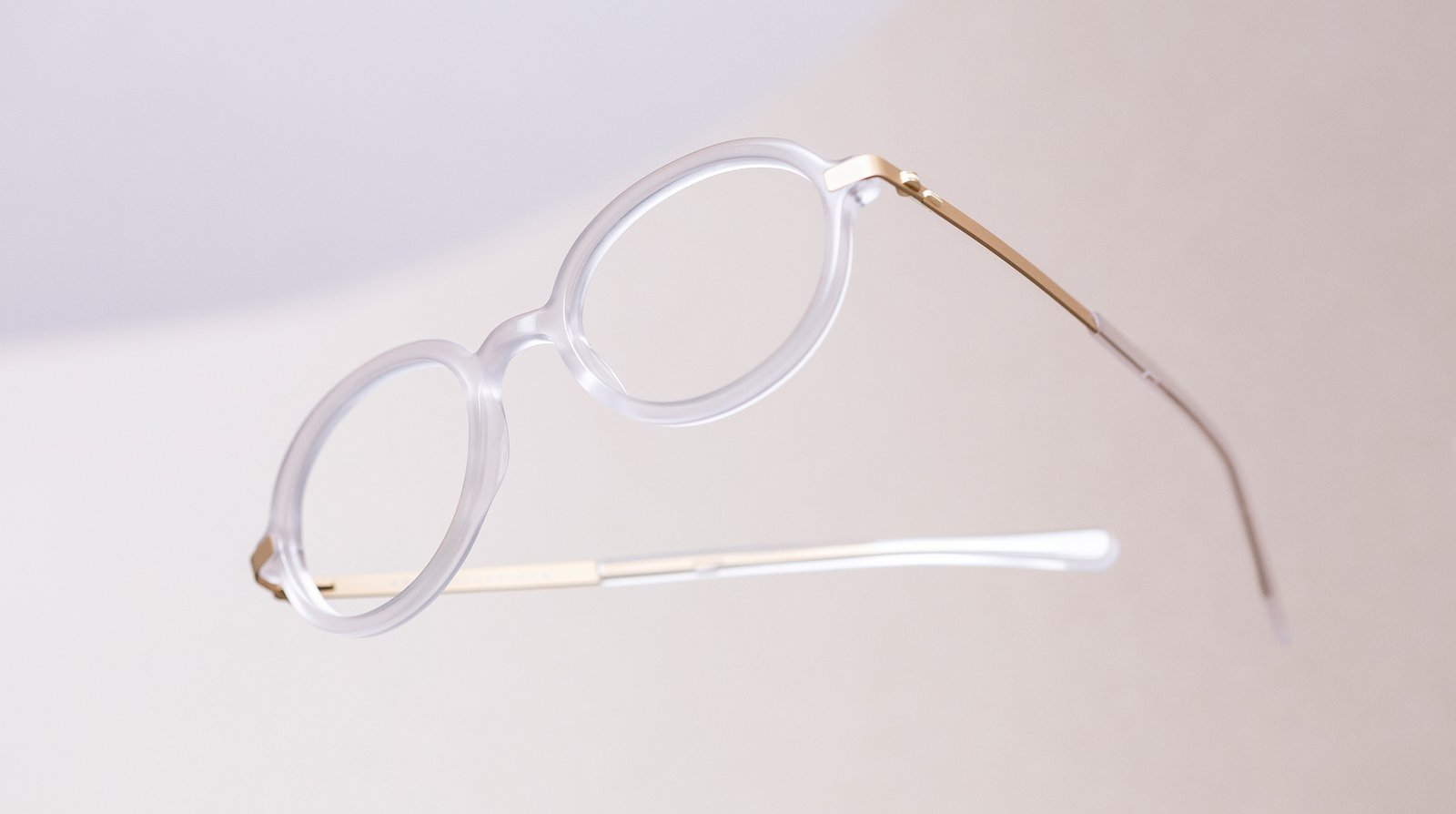 As a purely Danish brand, VAERK incorporates a blend of traditional eyewear production with innovative engineering. The high attention for detail shows in the minimalist appeal of the brand's frames. The basis for the fashionable glasses manufactured from carbon-wood, acetate and stainless steel blends is a state-of-art hinge produced in collaboration with the Harrit-Sørensen design team. The frames are highly practical without having screws and other unnecessary components. The hinge gives the opportunity to VAERK to concentrate on what is truly important.
---
Try on glasses from Vaerk online here:

>>> Click here for more Vaerk glasses
---
Founded on the concept of design and function, this unique Portugese eyewear brand produces architectural gems. It is not surprising since VAVA is profoundly influenced by the Bauhaus minimalistic style and creates models with natural lines and simple yet basic elements. The brand DNA is not only centred around beautiful architecture, but also unisex and timeless style. Artists as Malevich, Josef Albers and Sol Lewitt were the inspiration for the creation of these prototypes as well as their distinctive hinges. VAVA is known for its unique shapes on forms and represents the finest industrial design. Using lightweight, eco-friendly and reusable materials, VAVA raises the bar for the high quality of its eyewear.
---
Try on glasses from Vava online here:
>>> Click here for more Vava glasses
---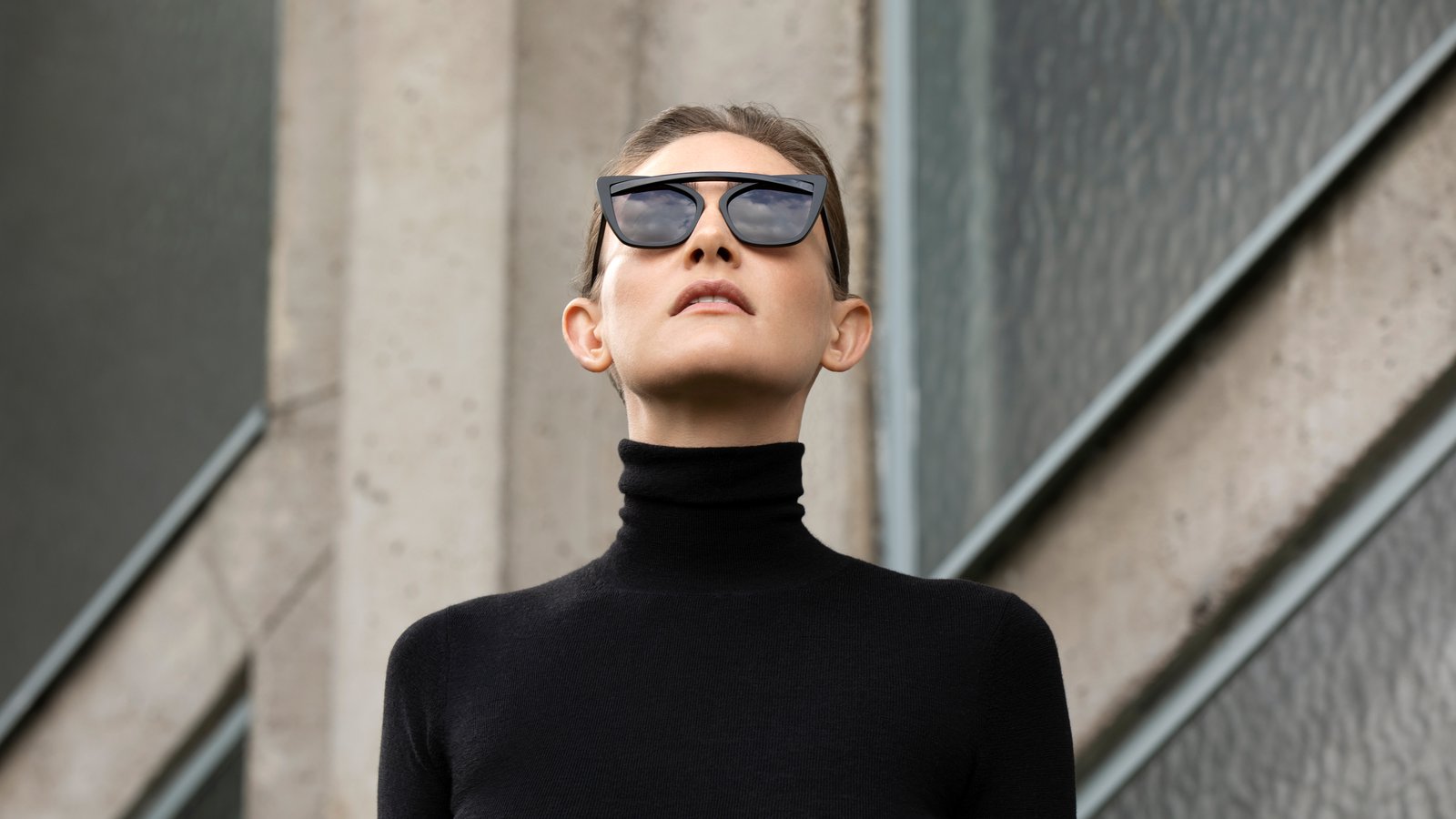 Designer Berlin VERONIKA WILDGRUBER founded an avant-garde, lavish and architecturally inspired eyewear brand. The frames are manufactured in Italy following a very detail-orientated process. The brand identity aims to create a sensation of depth by using experimental materials with 3D designs as well as striking and fine lines. VERONIKA WILDGRUBER is a multiple winner of the Silmo d'Or awards and characterizes here glasses as "simple and surprising".
---
Try on glasses from Veronika Wildgruber online here:

>>> Click here for more Veronika Wildgruber glasses
---
The Best Independent Eyewear Brands
ALF, AMERICAN OPTICAL, BAARS, BARTON PERREIRA, BLACKFIN, BRETT, CAZAL, CLAIRE GOLDSMITH, EINSTOFFEN, EMMANUELLE KHANH, EYEVAN, FACE À FACE, FLEYE, FRANK CUSTOM, GIGI STUDIOS, GÖTTI, GOUVERNEUR AUDIGIER, HELDEN, HENRY JULLIEN, HOFFMAN NATURAL EYEWEAR, IC! BERLIN, J.F. REY, KERL, KIRK & KIRK, KLENZE & BAUM, LEISURE SOCIETY, LUNOR, MARKUS T, MASSADA, MASUNAGA, MATSUDA, MAYBACH EYEWEAR, MCLAREN, METROPOLITAN, MIGA STUDIO, MODO, MONOQOOL, NATHALIE BLANC, NEON BERLIN, NEUBAU, NIRVAN JAVAN, OLIVER GOLDSMITH, RAEN, REIZ, ROBERT LA ROCHE, ROLF SPECTACLES, SALT., SILHOUETTE, THEO, VAERK, VAVA, VERONIKA WILDGRUBER, VINYLIZE, WOLLENWEBER