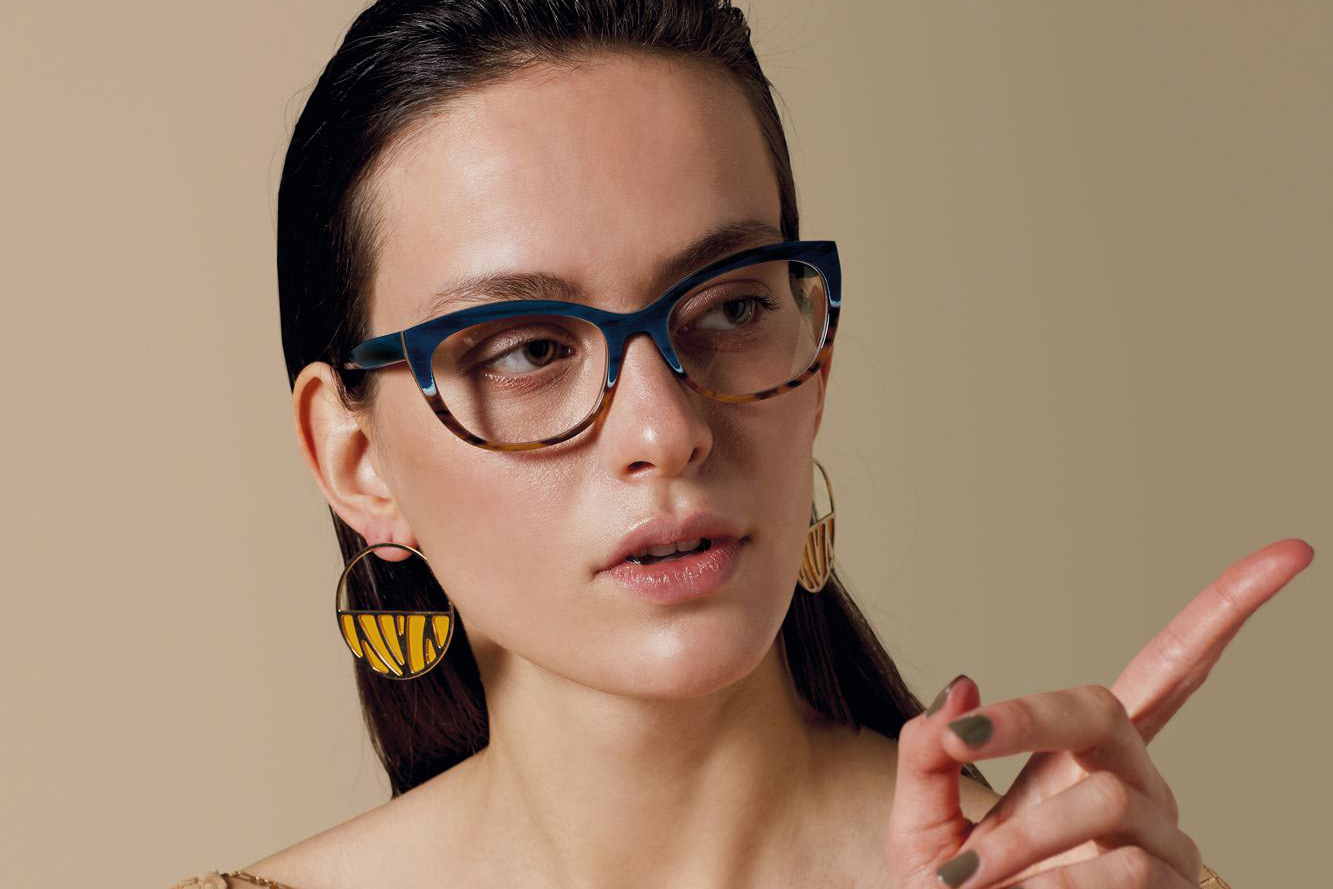 The Best Horn Eyewear Frames
The best horn eyewear frames are manufactured by premium eyewear brands. Why? Because this is no ordinary material – just like carbon or titanium. At the same time, its use in the eyewear industry isn't as rare as it used to be. In fact, horn has become more or less irreplaceable in the eyewear universe due to its special qualities. Now we know that horn is frequently used in the eyewear industry, especially by independent eyewear brands. But where does it come from? What is horn anyway?
What is horn?
The material is sourced from water buffalos that are native to Africa and Asia. After exceeding their natural lifespan they leave behind their horns as somewhat after a byproduct. The public perception of horn eyewear has come a long way. In the 1960s and 1970s, horn still ranged as the pinnacle of anti-cool and the epitome of cheap frames peddled by national healthcare schemes in places like Europe. Now that horn has climbed into the upper echelons of fashion, it's high time for our FAVR roundup of the best horn eyewear brands. If you want to visit the frames directly, check out the links here:
The best eyeglasses made from horn and the best sunglasses made from horn.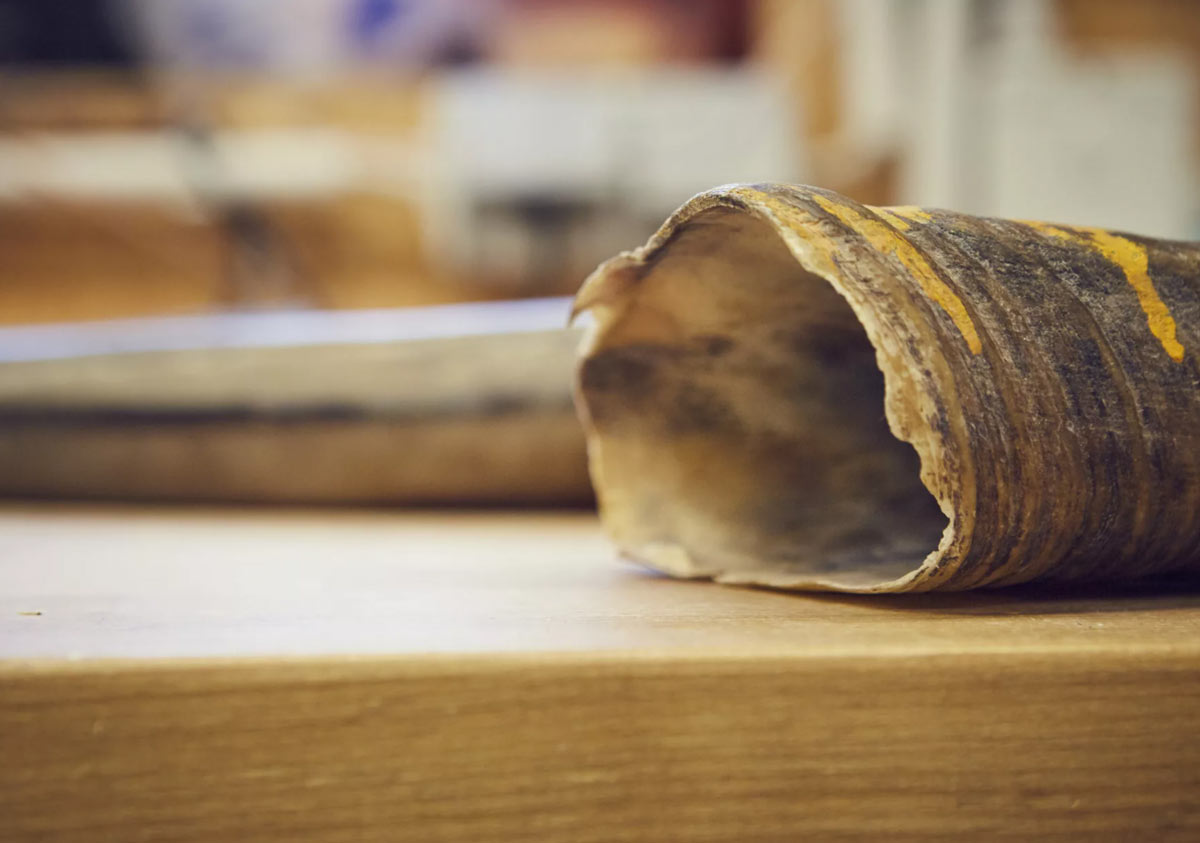 Horn eyewear – a rich color palette
Genuine buffalo horn stands out by its wonderful, natural grain surface pattern. Horn's rich color palette can range from bright creme white all the way to shades of amber to dark brown. In combination with wood, silk or dyed horn material, a wide array of color variations unfolds. As you can imagine, eyewear manufacturers as well as fans love the material for this quality.
The surface structure of horn
The natural material with unique surface structure makes every single horn eyewear frame a one-of-a-kind original. But today, eyewear with horn-like surface structure can also be manufactured from modern polymers such as cellulose acetate but still categorized as "horn" eyewear. Nevertheless, a growing number of popular designers and independent premium brands have increased their commitment to horn in current collections.
Horn eyewear frames are robust and adjustable
Since horn is a natural product, it also requires more tender love and care than other materials. Although it's comparatively resilient to weather, any prolonged exposure to direct sunlight should be avoided, much like cleaning with care products that contain solvents. The modern UV-light cleaning method is also unsuitable for genuine horn eyewear.
Horn is suited for prescription lenses
Despite their rather striking appearance horn frames are surprisingly adaptable. What's more, horn is especially suited for encompassing strong prescription lenses. Even at high diopter levels, thicker lenses still fit snuggly in these robust frames. Because of their sturdy build and smooth surface texture, horn frames also afford a high level of comfort compared to other materials. And of course, horn eyewear frames still look great, even with the prescription lenses.
Horn eyewear brands love the natural colors
Thanks to current production technologies, every pair of horn eyewear can be fitted to the individual shape of the wearer's face. Horn frames from leading eyewear brands make an especially strong appearance in natural colors. They stand for a trust worthy business look in theirs warm color ways such as gold or leather.
The best horn eyewear brands
We have selected the best manufacturers of horn-rimmed eyewear from the premium segment. All these eyewear brands have made the natural material horn their passion. From some of them you can also virtually try on glasses right here at FAVR, i.e. try them on online. Among the most prominent and hottest producers of horn eyewear are:
EINSTOFFEN is the meeting of urban culture and raw nature. What sounds abstract quickly becomes concrete when you look at the stylish horn-rimmed eyewear that EINSTOFFEN produces. Because the independent eyewear brand gives the natural material with the special optical glasses and sunglasses the unique look. The Swiss company with the unusual name was founded in 2008 by Ramon and Raphael Büsser, Christian Gisela and Philippe Rieder. All three founders came from different directions but found a way to define a common vision that stands out. Horn eyewear is among the many products that set the brand apart.
Click here to check out products from EINSTOFFEN on FAVR.
The German brand from the Eifel region produces eyewear from various natural materials such as horn, silk or wood. Sustainability and naturalness are the program here and it is no wonder that the eyewear label has fans worldwide. The individual look of HOFFMANN NATURAL EYEWEAR glasses is well known, but almost a side effect of the use of these natural and special materials. By the way, this recipe has been working since 1978 – and not only for horn eyeglasses.
Click here to check out products from HOFFMANN NATURAL EYEWEAR on FAVR.
The German eyewear brand LUNOR has been manufacturing high-quality eyewear since 1991, and is fully committed to the original craftsmanship. As a result, LUNOR is all about quality. With this ethos, the brand from the Black Forest has made a name for itself worldwide. The material horn is of course also used at LUNOR. The classic and simple frames are of course made in a sustainable way at LUNOR.
Click here to check out products from LUNOR on FAVR.
Cutler and Gross is a highly respected British eyewear label founded in 1969 by Graham Cutler and Tony Gross. Based in Knightsbridge, London, the brand not only combines timeless luxury with the finest Italian craftsmanship but also stands for subtle design and a complete absence of logos. Cutler & Gross produces a variety of high-quality sunglasses and optical glasses and processes, among other things, horn.Click here to check out products from Cutler & Gross here.
WOLLENWEBER is an authentic eyewear brand from Germany's volcanic Eifel region. The company is located in a small village with just 260 inhabitants and it's hard to imagine that this is where the owner-managed institution has been manufacturing horn frames since 1982. But the location off the beaten track is a real paradise and the perfect spot to build the natural treasures. WOLLENWEBER'S customers are based around the globe and know what they want: precise craftsmanship, passion, sustainability and beauty, all based on natural materials.
Buy horn glasses at your local optician
Here on FAVR you can try on all glasses online. You can do this via the virtual try-on button, which is hidden behind the "Virtual Try-on" button. But if you like a pair of glasses, you should immediately go to the optician of your choice, because only he can advise you conclusively and competently. Therefore, pay attention to the listing of opticians in your area, which we pack under all products. Have fun buying your horn-rimmed glasses!
Other high quality eyewear materials
On FAVR you will not only find horn-rimmed glasses. Also other materials convince in the production of glasses by very special properties. Inform yourself and let yourself be inspired before you decide for a certain material.
The best eyewear made from wood
The best eyeglasses and sunglasses made with 3D printing
The best titanium eyewear